Can You Rent A Pickup Truck To Tow A Trailer? Things To Know
This post may contain affiliate links. As an Amazon affiliate, I earn from qualifying purchases.
Need to tow something and have a truck but not a trailer? Let's see if you can rent a pickup truck to tow a trailer. Being able to rent a pickup truck to move a trailer could be convenient if you don't want to own a truck. But is it possible? Who lets you do it?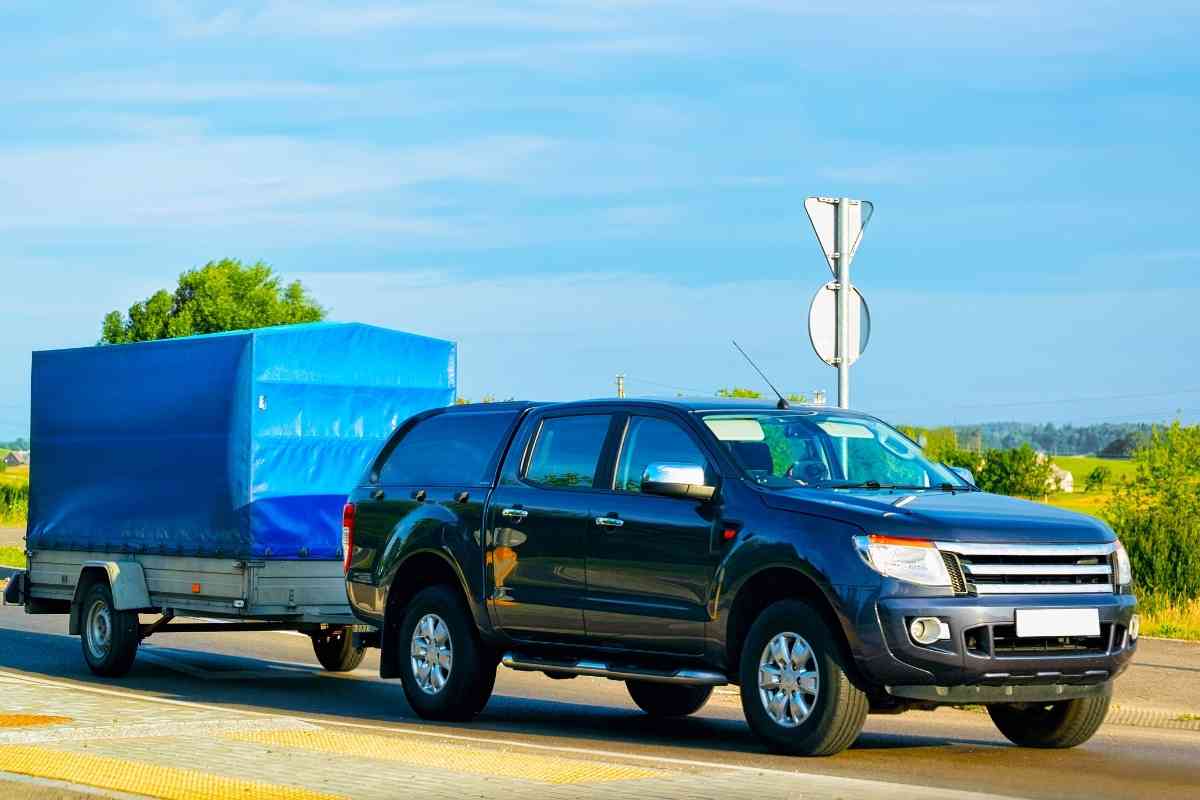 Table of Contents
Can you tow a trailer with a rental truck?
Renting a pickup truck to tow a trailer is possible. Most rental companies allow customers to rent one or the other and have the rentable equipment needed to make towing safe and easy. We do suggest contacting your local rental place first to make sure they have what you need.
We will go into detail about who allows you to rent trucks for towing a trailer. We'll also have an important discussion and safety and weight for towing, as well as what other equipment you'll be asked to use or rent for a safe towing trip.
We've towed more than a few times and researched which places offer to tow. Let's start by looking what where you can rent a truck.
Where would I rent a truck to tow with?
There are many businesses that will allow you to rent a truck to tow with. We'll offer a few national businesses here. While we could offer local businesses, there are likely thousands. You might want to just look up truck rentals nearby instead.
Enterprise is a big, well-known company that does offer truck rentals, but only at certain locations. While Enterprise Rent a Car offers thousands of locations, Enterprise Rent a Truck offers comparatively few and is located more in the south.
The well-known U-Haul also offers the ability to tow a trailer behind a pickup.
What equipment do I need?
In most cases, renting a truck for towing with a trailer requires renting more than one item. When purchased new, trucks do not come with all the equipment needed to tow. As you might expect, this carries over into rentals: you'll probably need to rent more equipment to tow.
Ball hitch: This is a "ball" made often of solid aluminum. What is often called the "tongue" of the trailer is placed over the ball and lowered, then tightened. This creates a link between the trailer and the truck.
Trailer brake controller: Many pickups have this built in, so you might not need to rent one. A trailer brake controller electronically signals the trailer to use its own brakes. This is to avoid having the trailer become unstable under braking and to keep the trailer from shifting forward and potentially causing problems, especially at high speed.
Trailer lights/wiring harness: A trailer needs to signal to people behind it that the trailer and vehicle are slowing down when braking, as other drivers probably can't see the truck's brake lights. These can often be installed by the rental place if you don't know how, but they are often legally required to haul a trailer.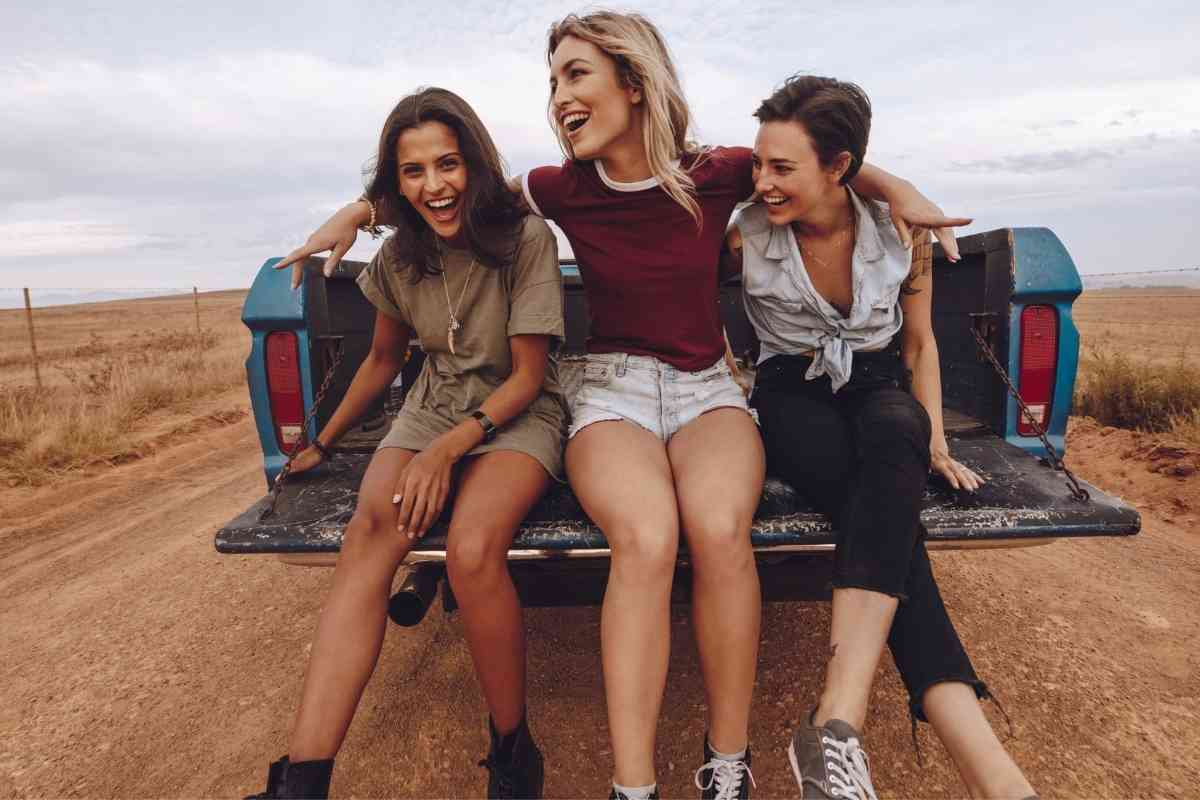 How much can a pickup truck tow with a trailer?
The answer depends entirely on the size of the pickup. Most full-size pickups can tow at least 8,000 lbs when properly equipped. Mid-sized trucks tend to do about half of that. You might also be able to rent a ¾ 1-ton pickup that tows more than 10.000 lbs.
The rental agency should ask how much you intend to tow. The key is getting this answer right! If you are renting a truck to tow something you haven't moved before, it is critical to know the combined weight of the towed item and the trailer itself.
You are working with a couple of numbers here:
Gross Vehicle Weight Rating
The Gross Vehicle Weight Rating is the total weight of the vehicle with passengers inside.
Gross Trailer Weight:
This is the total weight of the trailer plus the item being trailered.
Calculating Tow Capacity
The actual tow capacity should be listed in the vehicle's passenger side door jam. The tow capacity is higher than the overall vehicle weight. If the weight of the trailer plus items on the trailer is higher than the towing capacity, you should not attempt to tow the trailer and item.
What happens if I try to tow too much weight?
Attempting to overlead the truck itself creates two potentially dangerous scenarios. First, the truck might not be able to safely accelerate or brake, making an accident much more likely. Turning can also become more difficult, if not downright dangerous, as the truck is designed to balance a maximum of a specific weight.
The other potential issue that is both dangerous and expensive comes from the drivetrain. Pickup trucks have transmissions and axles built to tow up to a certain capacity.
Exceeding this capacity greatly increases the likelihood of damaging the truck. Especially for a rental truck, this is bad news because you'll often be required to pay for damages on the spot.
Can UHaul or Enterprise Connect the trailer for me?
While they can, and likely will hook it up to ensure it's done right the first time – we also strongly suggest both watching them do it to learn how – and to be prepared to do it yourself. At some point, you might need to disconnect the trailer and equipment. In order to get the truck back to the rental place, you'll have to hook it back up.
YouTube is also a great source for videos on the purpose of hooking up a trailer.
Other options for towing
Do you want to avoid renting a pickup truck? Do you have more passengers to carry, and aren't quite pulling a huge trailer. You might have the option of renting a large SUV instead. Large SUVs like the Chevrolet Tahoe often have serious capacity upwards of 8,000 lbs. They also tend to have more passenger capacity and are comfortable. The trucks rented out at rental places don't have many features and have a seating capacity for 5, and can include makes and models like the GMC Sierra.
Could I haul a car on a trailer?
Yes, you could. Uhaul does make a car hauling trailer and dolly available. You can find more information including how to hook it up here.
These are perfect for people who want to move a vehicle that is broken down or recently bought but don't want to have to pay for someone else to transport it. While it will still cost money – it might not be nearly as much as getting it towed by a private transport company.
You will want to make sure you have the accurate weight of the car and trailer. The place you rent from should ask questions to confirm so you don't damage the truck, trailer, or vehicle you are transporting.