The Jeep Grand Wagoneer 2019 is going to fail! (but it doesn't have to)
Here's why it will fail, and what they can do to make it a success.
The return of the uber classic Jeep Grand Wagoneer has Jeep fans (myself included) very excited. Recently, following a dealer meeting, photos of what could be the new Jeep Wagoneer 2019 were leaked.
Take a look…
You can see the progression of these vehicles regarding style. Jeep has done a good thing by trying to unify the design of vehicles from the Cherokee up to the proposed Wagoneer.
Here's the problem, that Wagoneer looks like a Dodge Durango with Jeep Grand Cherokee accents. There's a good reason for that. According to a post over at Autoblog.com, it pretty much is a rebranded Dodge Durango! Here is what they wrote:
The Grand Wagoneer will be about the size of the Dodge Durango three-row crossover and will be based on the platform used by the next-generation Grand Cherokee. The GC and Durango currently share a platform based on one used by Mercedes for its large SUVs, and it is not yet known whether the new Jeeps will use an evolution of that platform or something new.
From what I have read, Jeep has an issue with adapting their facilities to handle production of a true full sized SUV. As a result, they are trying to stretch a Grand Cherokee, and my belief is this game plan will result in a Jeep Commander like outcome for the Jeep brand. For those that don't know, the Commander took sales away from the Grand Cherokee; it came out when gas prices were soaring, and worst of all the third-row seating was only big enough for a 3-year-old old. The Commander was pretty much doomed from its inception.
It was a major failure for Jeep.
With this said, I like the styling of the Commander. It's the kind of vehicle that's good for the family, but you can also take it offroad with ease. Not to mention it's one of the least expensive used Jeep that is trail rated.
But that's not the only reason I think the 2019 jeep wagoneer will fail if it is simply a rebranded Dodge Durango. You see, the real issue I see is that management continues to position the Wagoneer against the likes of Range Rover. Maybe overseas that's a good thing, but here in the states, very few of us care about the Range Rover.
[et_bloom_inline optin_id=optin_2]
Here in the good old USofA, we like our big, carry everything with us including the family, their friends and all of our gear to anywhere we want. In the US, the Jeep brand needs to compete with the Chevy Tahoe, GMC Yukon and maybe even the Cadillac Escalade. Jeep can accomplish this through multiple versions. (Think Grand Cherokee, SRT8, Overland, Limited, etc.)
I get that the Grand Wagoneer was the ultimate luxury wagon of its time. It's one of the reasons we still have such fond memories. It was a go anywhere luxury vehicle.
Don't believe me? Just take a look at the 1983 Grand Wagoneer ad. They were talking about $2.5 million dollars in their advertisement back in 1983.
Consider this…
$2.5 million dollars in 2016 terms is equivalent to $6,058,529.71 today based solely on inflation.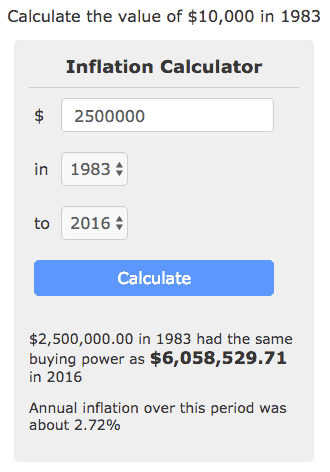 Don't get me wrong; I too want to honor that luxury heritage. But Jeep needs to sell vehicles to make a profit. Their target market is me. I am married with two kids, I have a dog and I have a profession that gives me the disposable income to afford a high-end luxury SUV. If I were to buy a new SUV, I would probably choose the GMC Yukon or Cadillac Escalade. I would not even consider a Range Rover. Sure they look good, but it does not serve my needs. It's the same reason I no longer own a Grand Cherokee. I need third-row seating and room for all of my gear. A Range Rover nor a Jeep gives me that flexibility today.
So, if Jeep ever actually makes good on their promise to bring back the Grand Wagoneer, they better get it right, or it will be an EPIC FAILURE. For the American market (and selfishly for me) I want a Jeep that will compete directly with the GMC Yukon, NOT the Range Rover.
For now, I will keep my current 2011 Lexus GX 460 Premium SUV for my daily driver and my 1987 Jeep Grand Wagoneer for my weekender.
For those that don't know, here's a peek at my prized 1987 Jeep Grand Wagoneer:
Thanks for reading. I truly hope Jeep get's the new Grand Wagoneer right, but I fear it will go down in flames just like the troubled Jeep Commander.  <come on Jeep — I am pulling for you!>
This article on the 2019 Jeep Grand Wagoneer was written back in 2016. To get the lastest news, updates and opinions on the new 2019, 2020 or 2021 Jeep Grand Wagoneer click the image below…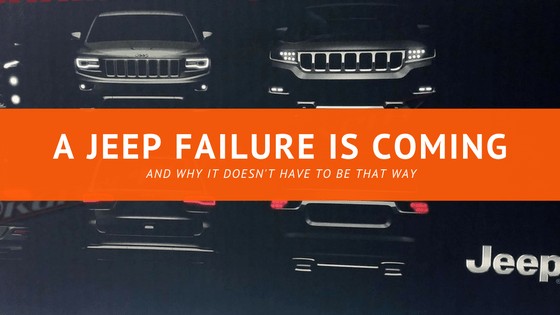 Keyword: 2019 Jeep Grand Wagoneer