Are Ram Pickups Reliable? Best Year Revealed!
This post may contain affiliate links. As an Amazon affiliate, I earn from qualifying purchases.
Ram trucks are one of the most popular vehicles on the road. But are ram pickups reliable? Best year revealed!
Pickups are heavy-duty vehicles that do well on paved highways and off-road terrain. However, it turns out that not all Ram pickups have been created equal, which is why you need to make the right choice.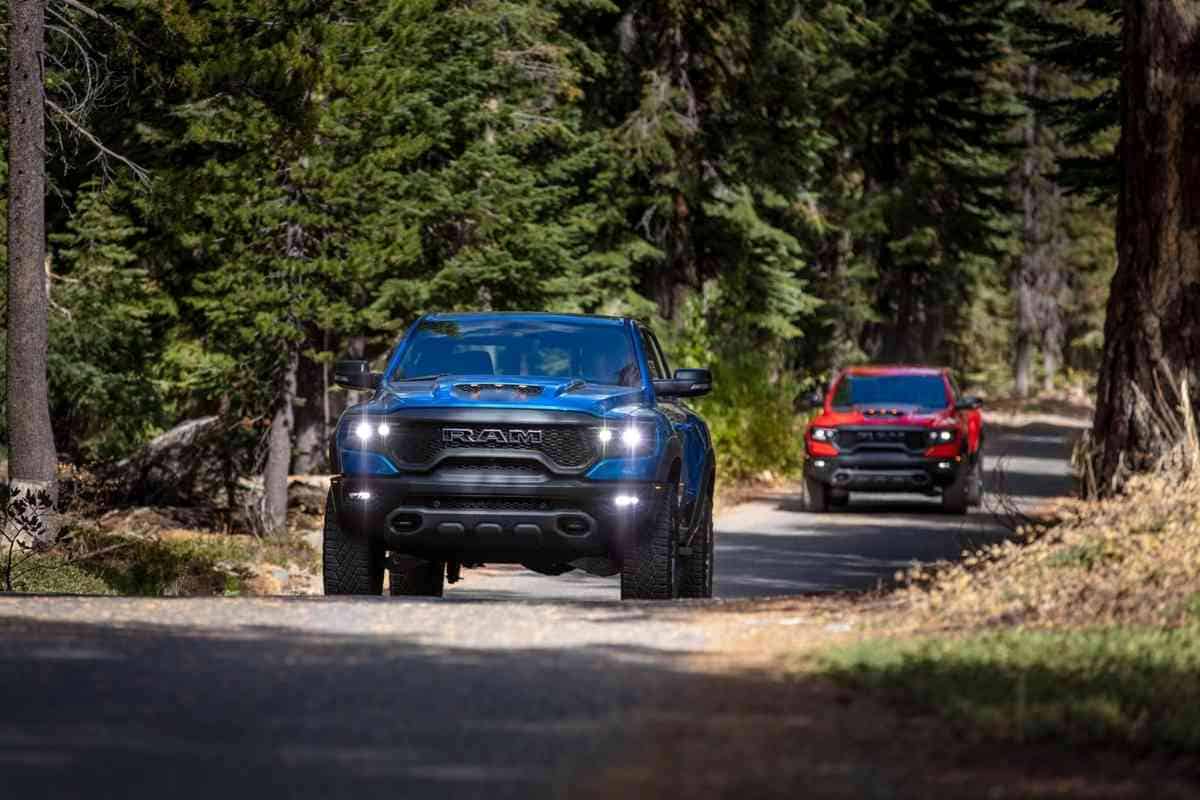 Table of Contents
Are Ram Pickups Reliable?
Ram pickups are reliable vehicles. 2020 is, by far, the best year for Ram pickups, according to consumer reports. So, in case you are wondering what year to buy, the 2020 Ram pickup 1500 is certainly not going to disappoint.
While there are many models and designs that Ram pickups have to offer, not all reach the consumer's expectations. Keeping that in mind, the 2020 Ram pickup 1500 is a great vehicle that you will learn more about right here.
As off-roading enthusiasts and people who love big cars, the Dodge Ram has always been at the top of the list when it comes to heavy-duty pickups. As owners of several Dodge Rams through the years, we can help guide you on the best year to get a Ram pickup.
Ram Pickup Reliability
Many reviewers gave the 2020 Ram a respectable 10-star rating. It's an example of a high-quality vehicle that not only performs well but is also incredibly dependable.
The overall experience alone in the 2020 Ram 1500 is going to be enough for most individuals with a V6 engine under the hood. Some of you will also be thrilled to learn that this engine's towing capability approaches that of some V8 engines.
Sitting inside the large, spacious cabin is a great experience. Thanks to a high-quality suspension system, the cabin will be as vibration-free as possible. The interior is spacious enough to provide a pleasant experience. It's ideal for a wide range of folks.
The Integrated Power Module is a TIPM module found in the newest Dodge Ram vehicles. It was created to provide electricity to all of the electrical equipment of a 1500 vehicle. You can probably anticipate what would happen if the system failed.
If the TIPM malfunctions, the airbags may not deploy in the case of a collision. It doesn't end there, though.
There might be issues with the gasoline pump, door locks, or even the truck not starting. There's even a potential that the sensor will trip at an inopportune moment, causing the airbags to deploy at random. This component should be replaced as soon as feasible.
It is, thankfully, a simple procedure to replace it.
The Ram pickups began leaking coolant in 2015 and beyond. Because the coolant keeps the engine cold, this is a major problem
When there isn't enough in the engine, it overheats, causing the car to stall in the middle of the road and significantly reducing the lifespan of important components.
Leaking gaskets or hoses also previously caused coolant leaks in the Ram 1500. The problem is tough to resolve since locating and repairing the root of the problem is complicated. Because these pipes might burst at any time, Ram owners have spent far more time in the workshop than one might expect.
It's a bothersome issue that takes a lot of time to solve. The good news is that in the 2020 Dodge Ram 1500, these issues have been fixed, which is why the Ram 1500 has made it to the top of the list.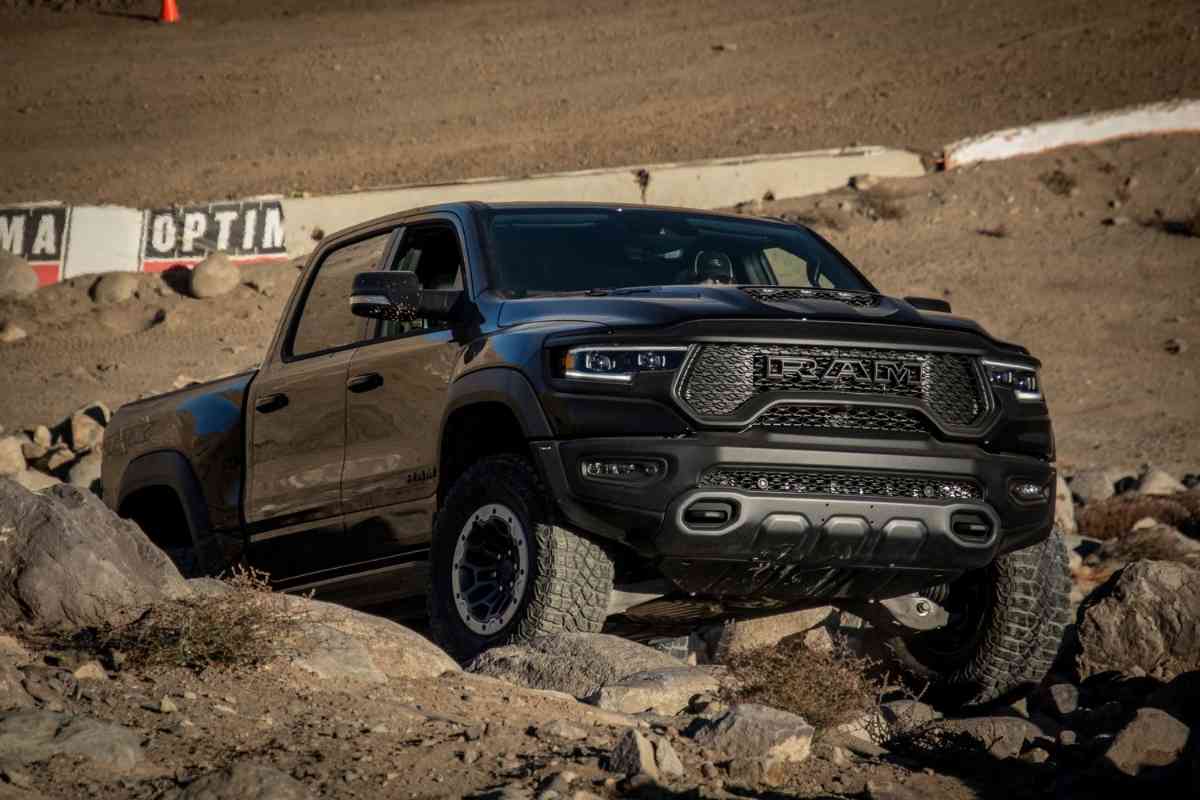 The 2020 Ram 1500
A J.D. Power has given the 2020 Ram 1500 a reliability score of 91-100, which is great. And that's not all. The IIHS has named the 2020 Ram 1500 a top safety pick+ because it received a good rating in every crash test.
It also received Good, Marginal, or Superior ratings for the design of its headlights and trim details, and superior ratings for its front accident prevention system. In its own crash testing, the NHTSA scored 1500 four out of five ratings.
The base model Ram comes without any active safety features. As you go through the model levels, functions like blind spot monitoring, frontal collision warning with automatic braking, and lane departure warning become available.
In all six crash tests, the Insurance Institute for Highway Safety granted the 2020 Ram 1500 the highest grade of Good.
The LED projector headlights on the Laramie Longhorn and Limited trims also scored a Good grade for how well they illuminate the road ahead. For the performance of its halogen and LED reflector headlights, all other trims obtained the second-lowest grade of Marginal.
Also, collision avoidance features are graded on a distinct scale by the IIHS. The optional vehicle-to-vehicle front accident prevention system on the Ram 1500 achieved the highest grade of Superior.
The Ram 1500 Crew Cab has a five-star overall safety rating from the National Highway Traffic Safety Administration. Quad Cab vehicles scored a four-star rating overall.
The 2020 Ram 1500 comes with a three-year/36,000-mile standard limited warranty from Fiat Chrysler Automobiles.
In case you were wondering, there's also a cool five-year/60,000-mile powertrain warranty that is standard on gasoline models, and a five-year/100,000-mile powertrain guarantee that is standard on diesel vehicles.
Performance
The Ram 1500 establishes the benchmark for how a full-size pickup should and can drive. The steering is beautifully weighted and accurate, the truck feels impressively stable when approaching curves, and the coil-spring suspension absorbs road bumps without unsettling occupants.
For vehicles equipped with the optional air suspension, the ride becomes even smoother.
Overall, the Ram 1500 is a huge truck that can handle the occasional off-road trip but can still feel just like driving a midsize SUV.
The base V6 engine in the Ram 1500 is quite suitable for everyday driving. It quickly accelerates the vehicle and confidently shuttles it along.
The base V6 engine in the Ram 1500 is quite suitable for everyday driving. It quickly gets the truck up to speed and confidently drives it along the highway, but its passing power is limited, especially when hauling large goods or a trailer.
For individuals in need of a heavy-duty vehicle, the available EcoDiesel V6 and the Hemi V8 are preferable alternatives. These engines have a lot of torque, and they get the Ram off the line and up to speed quickly.
Both produce solid middle punch and have a quick throttle response. The eight-speed automatic gearbox makes smooth and quick shifts.
Engine
The 3.0-liter turbodiesel V-6 engine produces 260 horsepower and 480 pound-feet of torque, and it gets 21/29 mpg in four-wheel drive, which is pretty impressive. An eight-speed automatic gearbox is standard on every Ram.
Next up are two 5.7-liter V-8 engines, each with 395 horsepower and 410 pound-feet of torque.
The standard 2020 Ram 1500 comes with a 3.6-liter V-6 engine that produces 305 horsepower and 269 pound-feet of torque.
The engine's fuel efficiency, which is aided by a 48-volt mild hybrid system, is rated at 20/26 mpg city/highway in HFE trim, with one mpg less on the highway for basic rear-wheel-drive vehicles. With four-wheel drive, efficiency reduces to 19/24 mpg.
One comes with an optional eTorque mild hybrid system that achieves 17/23 mpg on the interstate, which is a single mpg better than the gas-only variant (the V-8).
Four-wheel drive reduces fuel economy to 15/21 mpg (standard) and 15/22 mpg (eTorque).
The Ram is known for its luxurious cabin, which is available in the top trim levels, as well as its ample internal space, coil spring rear suspension, and optional air ride system.
So, how does the 2020 Dodge Ram 1500 compare to its predecessor from 2019? For 2020, Fiat Chrysler resurrected the Ram 1500's 3.0-liter EcoDiesel engine.
However, there are no significant modifications between the 2019 and 2020 versions.
Ram also released a 1500 Classic model for 2020, although that vehicle is essentially a continuation of the previous-generation Ram 1500, which debuted in 2009.
A typical coil spring rear suspension system differs from the classic leaf spring design in terms of capabilities, with up to 2,300 pounds of payload capacity and 12,750 pounds of towing capacity.
Every model comes with an adjustable air suspension, but we found it too harsh for our tastes on the highway, where it lowers ride height for greater fuel economy; if it were our money, we'd go with the regular suspension.
The Ram Rebel adds some off-road aptitude but is no Baja basher like the Ford F-150 Raptor when it comes to off-road performance. The Rebel is nevertheless capable off the trodden route, thanks to standard four-wheel drive and an inch-raised suspension.
The Ram 1500 offers above-average fuel efficiency. This is especially true for cars equipped with Ram's mild hybrid technology, known as eTorque.
This belt-driven motor is in charge of turning the engine on and off, delivering extra torque to help acceleration, and charging the electrical system.
2020 Ram 1500 Trims
Ram 1500 Limited 2020
A 900-watt, 19-speaker Harman Kardon sound system, Ram's outstanding standard air suspension, chrome elements on the body, and the main highlight, the large 12-inch infotainment touchscreen, are all standard on the top-tier Ram.
Ram 1500 Laramie Longhorn 2020
The Laramie Longhorn's substantial external chrome is complemented with luxury features such as a leather-wrapped dashboard, front tow hooks, heated rear bench, wooden accents, and premium leather seats, which are the highlights of the Ram 1500 Laramie Longhorn.
Ram 1500 Rebel 2020
The Rebel, which is based on the Big Horn and comes with 33-inch all-terrain tires wrapped around 18-inch wheels, LED exterior lighting, and locking rear differentials for its unique suspension package, are all aimed at off-road enthusiasts.
Ram 1500 Laramie 2020
This variant comes standard with 20-inch wheels, an 8.4-inch touchscreen system, heated and ventilated front seats with power adjustment, leather upholstery, and power side mirrors, as well as a 10-speaker Alpine radio system and GPS.
2020 Ram 1500 HFE
This stripped-down variant is designed to improve fuel efficiency, with no enhancements other than distinctive stylistic cues above the Tradesman.
2020 Ram Tradesman
The 2020 Ram Tradesman has a 5-inch infotainment touchscreen, Bluetooth connection, a six-speaker sound system, and 17-inch steel wheels.
Interior
The Ram 1500 was redesigned for last year, and it ditched the enormous big-rig styling of previous trucks in favor of a smoother, more aerodynamic front face. The cabin has moved up a tax class, and it boasts some of the best materials we've seen in any American car we've driven, pickup truck or not.
The basic Apple CarPlay or Android Auto interface comes with a large, Tesla-like 12.0-inch screen that can be utilized with work gloves to control anything from temperature settings to Spotify playlists.
The cabin of the Ram 1500 is without a doubt the best in the full-size truck class. Even on the most basic Tradesman model, the interior feels solid and well-built, and it's tastefully decorated with several metallic elements and soft-touch surfaces.
Genuine wood trim and large swaths of leather upholstery make the highest trim levels feel downright opulent. The inside of the Ram is likewise quiet, with little road or wind noise.
A 5-inch, 8.4-inch, or 12-inch touch screen infotainment system is offered for the Ram 1500. The results are basically the same, despite the fact that each display uses a different version of Ram's Uconnect software.
The aesthetics are sleek, the reactions are quick, and the menu layout is simple and easy. The Ram is as tech-savvy as modern trucks get, not to mention luxury, with USB and USB-C connections strewn throughout, optional in-vehicle wi-fi, and the option for a large 12.0-inch touchscreen.
With the big-rig Ram, which featured low headlamps and a towering, masculine grille, Dodge turned pickup truck design on its head twenty-five years ago.
The famous style has carried over to subsequent models, but the new Ram ditches the semi-truck boldness for a more sedate look, and we're not fans.
The Ram is sleeker than ever but also more nondescript, with oodles of chrome, and sophisticated LED headlamps for top-trim versions.
Thankfully, the resources that were not committed to the outside design have been applied to the inside design, which is light years ahead of the competition.
The Tradesman versions are built to last with fabric and plastic, while the top-tier Laramie Longhorn and Limited models stand out with exquisite leather, real wood and metal, and remarkable technology.
The Ram's cabin is another strong suit. Comfortable seats and an easy-to-use touchscreen infotainment system are among the highlights.
As you get through the options list, the Ram 1500 begins to shine. Higher trim levels provide even more luxury. From a huge, customizable center console to capacious in-floor bins and locking compartments integrated into the side of the truck's bed, the truck offers unrivaled storage options.
The Ram 1500 is available in two body styles: four-door Quad Cab and Crew Cab. Both have six seats as standard. The front-row bucket seats reduce the seating capacity to five people.
The Ram's front seats are well-cushioned for tall drivers with enough headroom and legroom.
It's simple to find a comfortable seat, and the outward view is excellent in all directions.
The Quad Cab's back seats can comfortably seat two people. However, this region is better suited to children and teenagers.
The back seat of the Crew Cab, on the other hand, is enormous. It has the same amount of stretch-out room as the S-Class, as well as a more relaxed seatback angle.
The front seats, even in the entry-level Tradesman, are perfectly designed to give comfort and support over long distances. Even the backbench has a comfortable backrest angle, and in higher trims, it reclines quite a little.
The Ram 1500's temperature control system is likewise impressive, with rear center A/C vents even if you choose for three-across front seating.
Wind and road noise is barely audible, especially at higher trim levels. Unless you choose to open it up, even the rumbling V8 gives merely a peaceful noise.
The Ram 1500 handles different road irregularities with ease, and it does so without the harsh ride you'd anticipate from a light-duty truck.
Any car, let alone a pickup truck, would benefit from the optional 12-inch touchscreen. It comes with a large map and crisp images. The 8.4-inch Uconnect infotainment system, which includes navigation, is particularly outstanding.
Both come with a variety of USB and USB-C connectors, as well as Apple CarPlay and Android Auto.
Meanwhile, the Tradesman's 5-inch screen has the fundamentals down perfect.
Unfortunately, no driver assistance features are included as standard equipment with the Ram. Parking assistance sensors, forward collision avoidance, and lane departure mitigation are only available on the Laramie model and above.
When adaptive cruise control is enabled, it performs a good job of bringing the vehicle to a complete stop. Automated parking assistance is provided and does an excellent job.
Overall, the Ram 1500 is without a doubt, a refined and refined vehicle that drives unlike any other in its class.
Much of this is due to its independent rear suspension, which makes it enjoyable to drive and provides an unusually smooth ride. Choosing the Rebel off-road version will provide you additional off-road capability without sacrificing comfort.
The Ram 1500, which was once famed for its big-rig appearance, is now more elegant and aerodynamic.
The tough-truck concept isn't hammered into your skull. Inside, the Ram impresses with a stylish design that is sensibly thought out and exudes quality. The 12-inch screen and reclining back seat are also never old.