Average Cost To Insure A Jeep Renegade — Everything You Need To Know!
This post may contain affiliate links. As an Amazon affiliate, I earn from qualifying purchases.
Jeeps are usually very expensive to insure compared to other makes of vehicles. However, the Jeep Renegade seems to be an outlier in this category. In fact, Jeep Renegades can often be one of the cheaper vehicles to insure due to their high safety ratings. If you are looking for a Jeep whose true cost to own is affordable, a Renegade might be the vehicle for you.
How Much Does It Cost To Insure A Jeep Renegade?
So, how much does it cost to insure a Jeep Renegade? Insurance for a new Jeep Renegade is $1,247 a year on average. This number will vary depending upon your location, trim level, demographics, and driving history.
Looking at the true cost of a vehicle, including estimated insurance payments, is important while you financially plan for your future. If you are looking for information on what will affect the cost of insurance on your new Jeep Renegade, then you have come to the right place. We will explain why the insurance rates for a Jeep Renegade are cheaper than other Jeeps, and what you can do to ensure a low insurance rate for yourself.
Jeep Renegade Price and Comparison
A Jeep Renegade is one of the least expensive Jeeps out there. A new 2020 Jeep Renegade will still run you over $23,000 for a base model, but that is much more affordable than many of the other 2020 models currently at your local Jeep dealership.
However, there are still brand new 2019 Jeeps on the market for a steal as dealerships try to move them off the lot to make room for the 2020 models- which will lower your insurance premiums as well.
You can also find barely-used off-lease Jeep Renegades at a very affordable price. Note that insurance premiums will be more expensive for these models as they are a more expensive vehicle than the 2018 Jeep Renegade.
The Patriot and the Compass can be affordable Jeep options as well. However, it is important to be aware that insurance payments can vary greatly depending upon the number of accidents that a particular vehicle has gotten into.
Insurance is mainly a game of statistics, and Jeeps do not always do well in this regard. The Renegade itself can sometimes have very high insurance premiums depending upon the various factors, and an insurance agent will take all of that into account.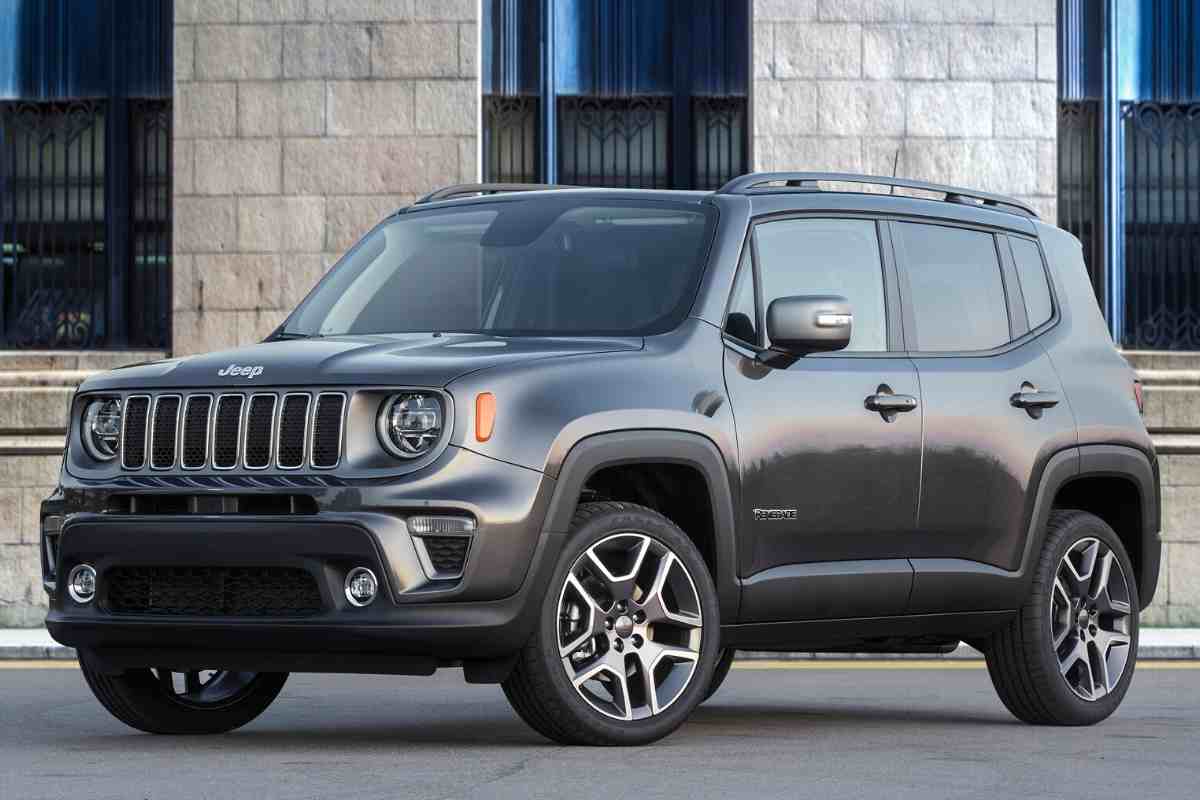 What Determines Insurance Costs for a Jeep Renegade?
A Jeep Renegade will often be less expensive to insure than other Jeeps because of its lower price point. However, there are many other factors that determine how much a Jeep will cost to insure, as well.
Let's take a look at some other key factors insurance agents to evaluate when they are determining the insurance cost of your Jeep Renegade:
Other Factors to Consider When Getting Your Jeep Renegade Insured
While the estimated cost of insurance we supplied earlier is based on the national average for a 2018 Jeep Renegade, your personal insurance quote will vary depending upon what other questions your insurance company has for you and their own standards of evaluation. 
It is important to look at these other key factors ahead of time to see where you stand. Before you purchase your Jeep Renegade, you should evaluate if there are areas where you could easily improve.
You should do so before you buy in order to save money in the long run and decrease the true cost to own your Jeep Renegade.
Gender and Age – Young men are charged more for insurance than young women, whereas old men are charged less for insurance than old women. If you are middle-aged, your gender and age won't affect your insurance rates much, but if you fall elsewhere on both trend lines, you may be paying a lot less or a lot more.
Marital Status – It makes sense that married people are a bit more responsible with their vehicle, as well as with their own personal safety. If you are getting married soon, you may save a lot of money by waiting to purchase insurance for your new vehicle until after you say "I do".
Where You Live – Most accidents happen around the home, so your address will affect what rate your insurance company gives you. Furthermore, different states have different rules and regulations when it comes to insurance, and different makes and models of vehicles are bigger red flags in some states than others.
Credit Score – A good credit score shows that you are ready for car ownership and timely insurance payments. Insurance companies will see that you are less of a risk and will reward you for that. If you are able to pay off a credit card or two before purchasing your vehicle, you should do so. The improvement in your credit score will help you save money every month.
Profession – If you spend a lot of time on the road due to your job, your insurance company is going to charge you extra for that. If you are using a company vehicle while on the job, or if you are biking, walking, or taking public transportation to work, make sure to let them know. There could be some big savings in your future.
Driving History – Your driving history is one of the biggest things that will affect your insurance rates. Make sure to wait a few more months if you have accidents or tickets that are about to cycle off of your record (3-5 years). Your insurance company wants to know you aren't a liability, so if you can show them you have improved your driving since your teenage years, you will be able to save some cash.
Driving Activity – If you haven't qualified to save money with any of the above – there is still hope. Your insurance company can temporarily install a device in your vehicle that tracks your driving behavior and frequency, allowing them to see that you are a great driver. This is a great way to decrease your insurance premiums.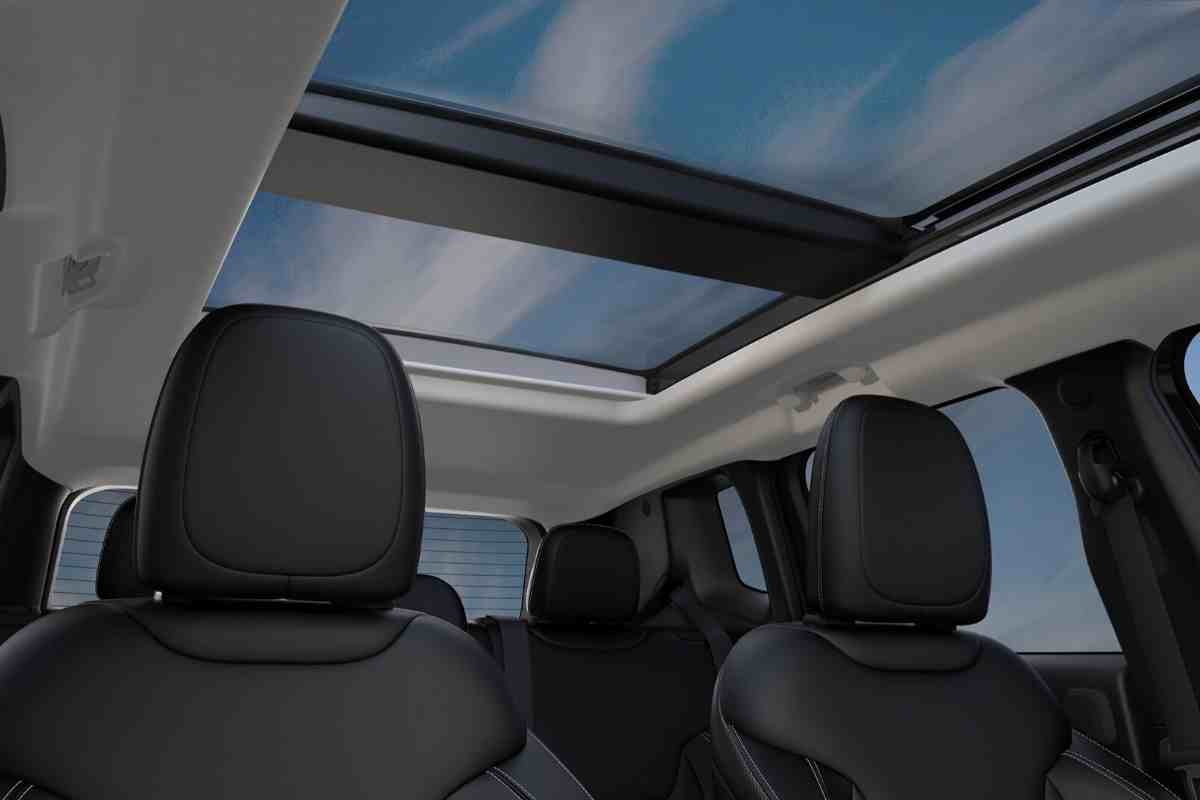 How to Save Money on Insurance for a Jeep Renegade
The Jeep Renegade comes in many different trim packages. However, you may not know that the increased price of some of these packages may actually save you money when it comes to the true cost to own your vehicle.
Insurance companies give discounts on car insurance if the following features are included on your vehicle:
Anti-Lock Brakes
Stability Control
Airbags
Motorized Seatbelts
Anti-Theft Devices
While things like airbags are going to be standard, it is important to know what car features will save you insurance money. 
The extra cost for that trim package will not only give you a more enjoyable and nicer vehicle but will also save you money in the long run. This is a win-win!
Example of Insurance for a Jeep Renegade
Here's a quick example to show you what an insurance agent sees when they determine a car insurance payment of around $125 a month for a 2018 Jeep Renegade is appropriate:
2018 Jeep Renegade
10,000-15,000 annual mileage
No accidents in the past five years
Under-25 Female
An Anti-theft device included on the vehicle
Driver located in the State of Florida
While your insurance may vary based on the year and trim package of your vehicle, your driving history, and even your age and gender, it is important to speak with an insurance agent and get a quote before buying your new Jeep Renegade.