6 Best Seat Covers for Toyota 4runner [2023]
This post may contain affiliate links. As an Amazon affiliate, I earn from qualifying purchases.
You bought your Toyota 4Runner for rugged, outdoor action. You want every aspect of the vehicle to reach the highest level of performance. That goes for every tiny part – right up to the seats.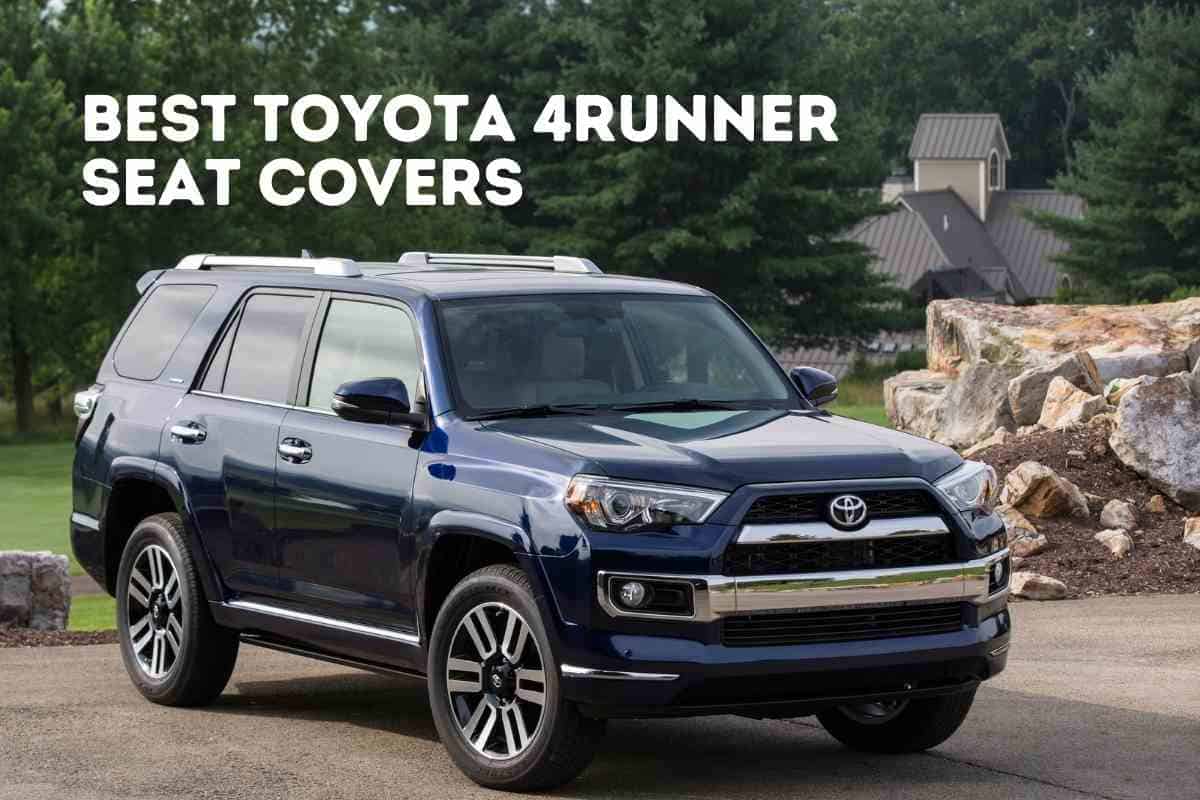 That's why it's essential to find the best Toyota 4Runner seat covers. Finding the right product will let you create the perfect driving experience for you.
But how can you pick the perfect seat covers for you? With all the choices out there, it can get confusing.
Luckily, we're here to help. In this guide, we're going to give you the information you need to select the perfect compliment for your vehicle. Here's how to pick out the best Toyota 4Runner seat covers.
Making the Right Selection for You
The Toyota 4Runner has held a key part of the SUV market for decades now. It has become increasingly popular lately. After modest sales early in the decade, the vehicle saw a significant boost in visibility in the second half of the 2010s.
The product sold a respectable 44,000-49,000 units each year from 2010 to 2013. (The current generation of 4Runner came into being in 2010.) Then, in 2014, sales started to pick up. By 2018, it had reached a peak of nearly 140,000 sold.
There has been a slight dip since. But sales remain solid. Even in 2020, with all the economic disruptions that came with COVID, the 4Runner moved about 129,000 units.
With all those vehicles on (and off) the road, you could become one of the crowd. That's why accessories, like seat covers, become an important choice. They allow you to customize your experience.
You can fit every inch of your 4Runner for the experience you want to enjoy. At the same time, you can express your personality.
About the Toyota 4Runner
The 4Runner represents an essential car in the development of the SUV. Toyota first introduced a version of the 4Runner in 1983. That early iteration pointed toward the emergence of compact SUVs as an important market.
The 4Runner began production as the Toyota Hilux Surf, available only in Japan. The vehicle continued a design trend that started with the Toyota Trekker in the early 1980s.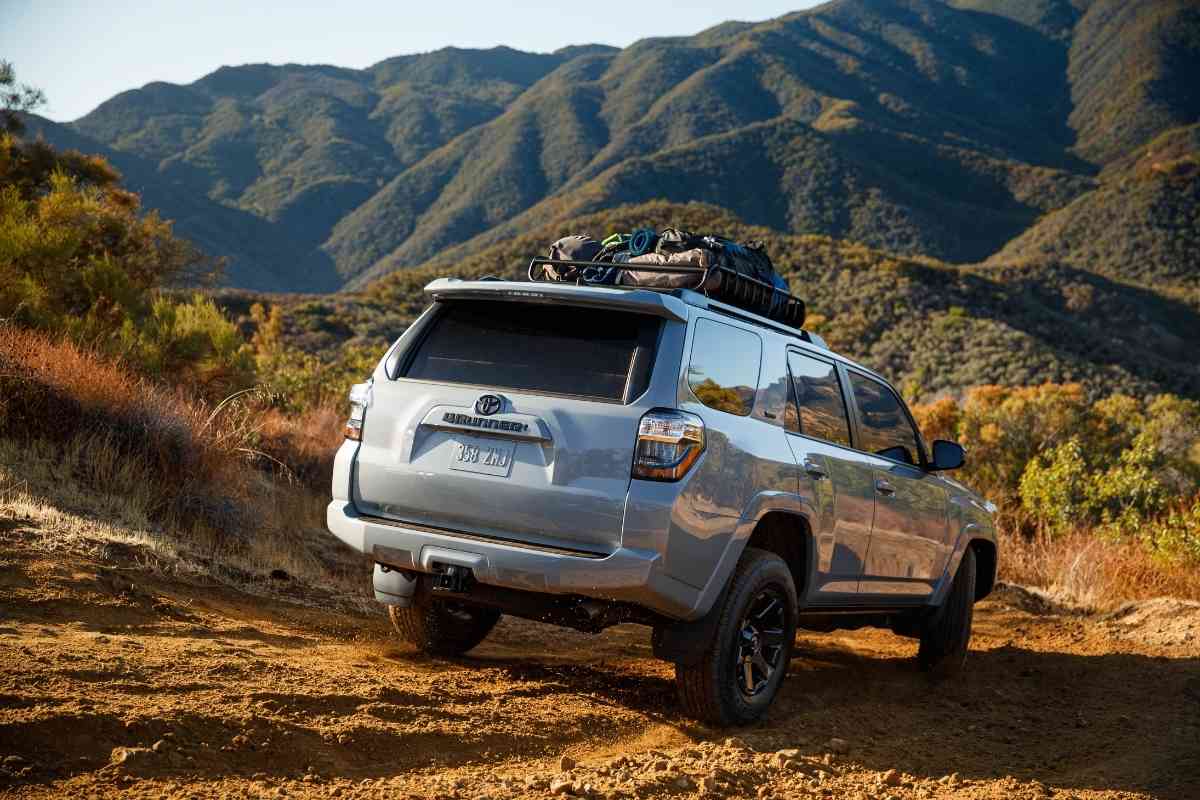 Nowadays, nearly 40 years since its first introduction, the 4Runner still has an important place in the market. It ranks among the most popular brands of mid-size SUVs.
With a throwback design and a reputation as a premium off-road vehicle, the product has a strong standing among drivers looking for something rugged. Thanks to its off-roading capability and strong towing power, the 4Runner makes a perfect vehicle for outdoor activities. (Source)
For everyday life, it comes with challenges. This includes an unimpressive fuel economy.
Why Use Seat Covers?
It may seem unnecessary to add seat covers to your Toyota 4Runner. After all, the vehicle looks good in its factory condition. Why mess with perfection?
Well, there are benefits you can receive from adding these accessories:
Protect Your Seats: Ever spill coffee while driving or try to eat a messy burrito in traffic? Don't let those stains get on the seats themselves.
Improve Your 4Runner's Resale Value: Any damage can chip away at your vehicle's resale value. Seat covers will keep your interior looking pristine.
Hide Previous Damage: Maybe it's too late to prevent unsightly damage to your seats. At least now, you don't have to look at it every time you drive.
Personalize Your Vehicle: The right accessories reflect your personality. Like the perfect pair of shoes or a well-chosen piece of jewelry, the right seat covers will truly make that 4Runner your SUV.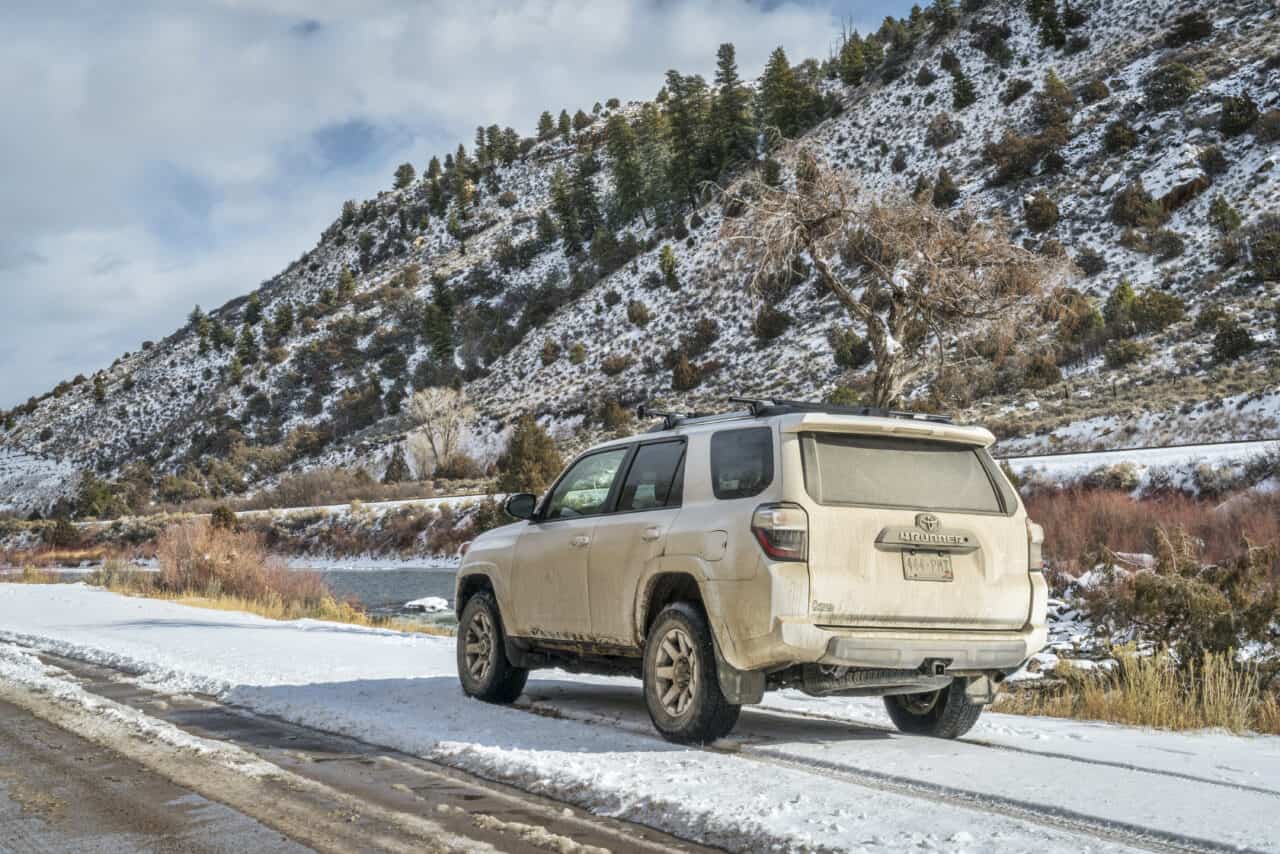 How Should You Compare the Best Toyota 4Runner Seat Covers?
Now that you've decided to buy seat covers, we come to another critical question: how do you pick the best ones?
There are several factors to keep in mind. It's important to realize that there are no perfect seat covers–just the perfect ones for you. As such, don't discount your gut reaction in looking for the right fit for your lifestyle.
That said, you should focus on a few key criteria as you conduct your search. Here are a few crucial ideas to keep in mind:
Price
Functionality
Fit
Appearance
As you look for points of comparison, you can focus on quantitative measures, like price. Keep in mind, though, that the lowest price doesn't always mean the most economical choice. You can cut corners and end up with a shoddy product.
Functionality and fit are also relatively objective measures. You need a product that fits the 4Runner seats perfectly. Otherwise, you won't get the comfort or performance that you need.
Similarly, you want the proper functionality from your product. This can change depending on your needs. But it's crucial to find a seat cover that does the job you want it to perform.
Finally, let your seat covers express your personality. You can choose among an assortment of styles and colors. Pick the one that shows off your unique voice.
Ranking the Best Toyota 4Runner Seat Covers
Here, we're rating some of the more prominent brands and higher selling options. But remember: the market for seat covers is surprisingly large.
You can find many smaller custom providers; these might be niche companies or even artisan individuals. You might pay more or deal with a more complicated order structure. But you might also get something perfectly fitting your specification.
However, that might represent too much hassle for you. We get that. With that in mind, here are a few top choices that you can order today:
We just talked about how smaller companies might provide custom seat fittings. Here's a well-known brand that provides the same service.
Not only will Coverking custom-fit their covers to your 4Runner. You have choices you can make in terms of materials and appearance. You can also expand the functionality by adding things like padding or insulation.
Last update on 2023-09-20 / If you click this affiliate link and make a purchase, we earn a commission at no additional cost to you.
Materials matter. You have to decide whether you want to prioritize protection, comfort, or appearance. Or you can try to tick all those boxes.
Looking for something elegant and comfortable? You can't go wrong with the FH Group leather seat covers. You'll have a choice of designs, and the product is built to fit your 4Runner's specifications.
Last update on 2023-09-20 / If you click this affiliate link and make a purchase, we earn a commission at no additional cost to you.
Sometimes, you need to weigh your priorities. Carhartt provides different styles of seat cover for different jobs.
Are you looking to emphasize comfort or protection? Or do you have a particular use for your 4Runner that you want to put in the foreground? Carhartt can help you out either way.
They provide a style aimed at various priorities. (Check out their Mossy Oak Seat Covers if you want to get the most out of frequent trips to the woods.) Here, we're going to highlight the company's Seatsaver model. These are meant to give added protection to your seats, making them resistant to any damage.
Last update on 2023-09-20 / If you click this affiliate link and make a purchase, we earn a commission at no additional cost to you.
Looking to save a little on your seat covers? Are you interested in functionality and value rather than cosmetic concerns? The Northern Frontier Neosupreme Seat Covers might be the perfect selection for you.
Not that these models look bad. But they aren't tailored precisely for your seats. The adjustable installation means they have some give. But it also comes at a lower price than some of the competition.
Speaking of saving cash, here's an option if you're not interested in a tailored fit at all. Gorla Gear provides a tough, durable product that's made to slip onto any seat. You can protect your seats without breaking the bank.
Great for the beach or muddy work days!
This is a great option for muddy work days or if you want to haul the family to the beach or swimming pool but don't want sunscreen getting on your interior.
The other nice thing is you can fold them up and store them easily so you only need to pull them out and slide it over the headrest when you are ready for use.
Yes, these products aren't specifically designed for your Toyota 4Runner. And you're not going to win a blue ribbon at a car show by slipping them on. But they cost about a tenth of some of the higher-end options. And they get the fundamental job done.
Last update on 2023-09-20 / If you click this affiliate link and make a purchase, we earn a commission at no additional cost to you.
Maybe comfort is your central concern. You want your seats protected, sure. And you're also dedicated to looking good. But, ultimately, your biggest goal involves enjoying long drives in your 4Runner.
Here's a brand dedicated to that concept. Even the name–ShearComfort–ranks your back and hindquarters at the top of the priority list.
Not that this excludes other concerns. The firm still has style in mind. ShearComfort guarantees a perfect fit, with laser cutting and hand sewing.
Finding the Best Toyota 4Runner Seat Covers
In the grander scheme of life, perfect seat covers may seem frivolous. And while it likely sits at the tail end of your priority list, finding the right ones can prove crucial.
Seat covers let you ride in more comfort, protect your interior, and preserve the resale value of your vehicle. Beyond that, they can help you express your unique personality.
With that in mind, seek out the best Toyota 4Runner seat covers. Start by finding ones that fit your vehicle. But also, with this guide to help you, search for ones that fit your lifestyle.