Do Jeeps Cost A Lot To Maintain? (Explained!)
This post may contain affiliate links. As an Amazon affiliate, I earn from qualifying purchases.
Since its creation in World War II, Jeep has become an all-American classic. Jeeps are known for being rugged, no-nonsense vehicles. But despite all the hype about Jeeps, what are the real costs of maintaining this car?
Compared to the average vehicle, Jeeps are more expensive to maintain, having an annual repair cost of approximately $634 compared to the $397 that most Americans spend maintaining their cars. Jeeps are more susceptible to spontaneous breakdown and electric issues than the average car.
If you are interested in buying a Jeep but wondering if the long-term investment is worth it, then this post is for you! We'll discuss the annual costs of maintaining a Jeep, Jeep's overall dependability, as well as the pros and cons of purchasing a Jeep. Let's get started!
Jeeps and Maintenance
Most vehicles do pretty well for the first couple of years and slowly deteriorate, requiring more and more repairs as time goes on. The annual repair cost of the average vehicle is approximately $397 per year. Compared to this, Jeep is a veritable money pit. In the first year, Jeeps typically require $394 in maintenance costs, $568 by year three, $1,102 by year six, and increases to $2,445 by year twelve.
Additionally, almost a third of Jeeps will require at least one major repair in their lifetime. With most major repairs costing $500 on the low end and thousands on average, it's no secret why Jeeps have become notorious for expensive maintenance costs.
| | |
| --- | --- |
| Years Since Purchase | Average Annual Maintenance |
| 1 | $394 |
| 3 | $568 |
| 6 | $1,102 |
| 9 | $1,900 |
| 12 | $2,445 |
Source: Car Edge
So why do Jeeps require such an excessive amount of maintenance compared to other cars? One reason is the variety of issues they encounter.
Many of the common complaints reported in Jeeps include:
Exhaust leaks
The "death wobble"
Electronic malfunctions
Faulty throttle position sensor
Water leaks
Clogged fuel injectors
Fuel overflow
Window failure
This is not a shortlist, and it only includes the most common problems. As an extremely popular vehicle manufacturer, it may be surprising that Jeep has so many issues. However, it is not entirely Jeep's fault for their vehicle's needing frequent repairs.
Jeep owners are generally less gentle on their vehicles. They take their Jeeps through deep snow, slippery mud, and many other rough terrains. After enduring all the bumps and slips associated with off-roading, drivers find their Jeeps less adept at handling day-to-day wear and tear.
Is Jeep Dependable?
The United States Army used Jeep's first vehicle, the Willy's MB, in 1940. As an army vehicle, it needed to be dependable. Unfortunately, over the years, Jeep quality has decreased. This reduction in quality ranks it below other everyday cars. According to ReliabilityIndex, Jeep ranked 29 out of 40 manufacturers in terms of overall reliability. That's not great, especially for an SUV.
As we have alluded to, many Jeeps do well for the first couple of years of operation and experience few to no problems at all. But the longer you have them, the more problems they experience, including the "death wobble" (a phenomenon that occurs when the front axle jerks out of place) and the Jeep randomly shuts down.
According to a recent survey conducted by Which?, 43% of those who own older Jeeps experienced more than one problem during a year-long period. For this reason, Jeep has consistently been rated as one of the least reliable car brands.
Pros of Buying a Jeep
With all of Jeep's problems, why are their cars so popular? One main reason is that the brand has an established name for itself. Just look at their website, and you'll see links to nearly every social media platform available. Jeep has formed a community around its vehicles, which new drivers enjoy.
Another reason that people like Jeep is because of the company's history. In the 1940s, the US Army needed a four-wheel-drive vehicle, and the Jeep came into production in just under 80 days. The name "Jeep" itself is an army term coined for recruits. Jeep is the oldest four-wheel drive, mass-produced vehicle in production today. This history is fascinating and enticing to many people.
You can learn more about Jeep's rich history here.
Jeeps have a lot of space. The Wrangler has 12.9 cubic feet of floor space with the rear seats up and even more with the seats down. With so much cargo space, Jeeps make travel comfortable.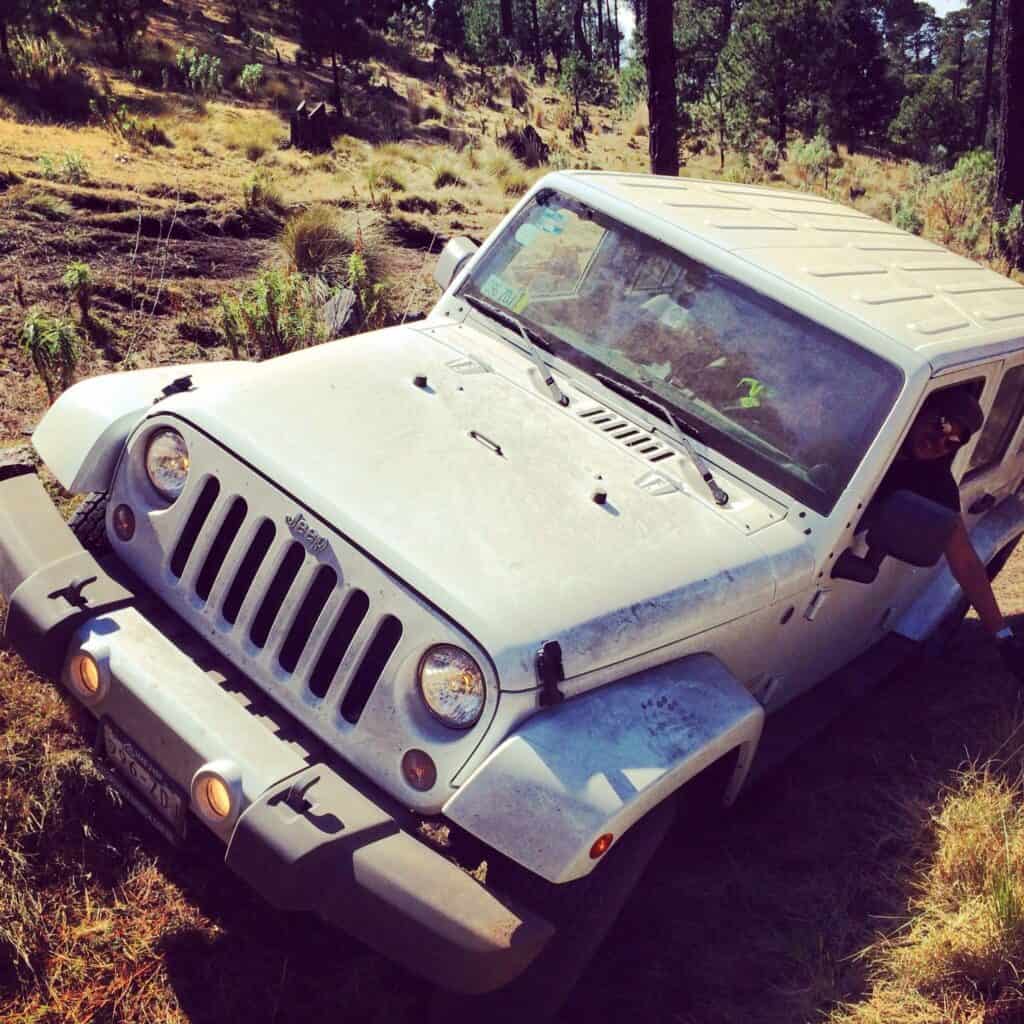 Jeep's slogan is "Go Anywhere. Do Anything." And the car certainly lives up to that expectation. A quick scroll through Jeep's website will show you scenes of the Jeep Wrangler gliding through snow, the Jeep Gladiator pulling heavy cargo, and the Jeep Grand Wagoneer exploring a forest.
Jeeps are known for driving through terrain that other cars simply can't cross, making Jeep an ideal vehicle for hikers, hunters, world travelers, and more. 
When you purchase a brand new Jeep, the company offers a 36-month maintenance plan. This plan is relatively cheap and covers routine maintenance and some unplanned repairs. Purchasing the maintenance plan can help curb some of the initial costs associated with Jeeps.
Cons of Buying a Jeep
As you can see, there are a lot of pros as well as cons. You might be itching to make the leap and buy a Jeep, but make sure you look into the drawbacks first. One major complaint about Jeeps is that they're not budget-friendly. The average cost of a Jeep is over $30,000, with the most expensive models costing up to $51,225.
But that is just the initial cost of the car. Jeeps get poor fuel economy, with approximately 17 miles per gallon in the city and 23 miles per gallon on the highway, which means you pay more for gas in the long run. 
Repairs, repairs, repairs. Repairs are not only a strain on your wallet, but they are also quite inconvenient. Taking your Jeep into the shop frequently will cost you both time and money. While Jeeps usually hold together nicely for the first couple years after you've had your Jeep for a while, it can experience significant problems that compromise your wallet and your safety, so make sure you choose (and buy!) wisely.