Do Mazdas Have a lot of Problems?
This post may contain affiliate links. As an Amazon affiliate, I earn from qualifying purchases.
Mazda has been producing vehicles for over a century, making it a worldwide renowned brand. However, many drivers question if Mazda has a large number of reported problems, as they wonder if they should stay away from or willingly purchase this brand.
Mazdas have a limited number of problems and are reliable vehicles. However, common problems of this brand include corrosion, electrical and engine issues, and difficulty with the airbag and brakes. With proper maintenance, most problems can be avoided or caught early on to minimize the expense.
Mazda is a popular brand amongst consumers and critics alike, making it obvious that this brand has a limited number of severe issues to take into account. However, there are a few complaints that should recognized, which will be discussed below. Keep on reading to discover additional information about Mazda's and their problems.
Mazda CX-3 Problems
Overall, there have been very few issues regarding the Mazda CX-3. It has been in production every year since its debut in 2016, and it is no question why. This vehicle continues to impress critics and drivers with its reliability.
The CX-3 model year with the most complaints is 2016. However, this is of no surprise given it was Mazda's first year with the CX-3. Mazda was still attempting to figure out what did and did not work for this model, making 2016 their most problematic year. Most of the complaints were in regards to the engine, which included reports of power loss as well as the vehicle not starting.
The 2016 Mazda CX-3 has only encountered two recalls: one involving corrosion in the liftgate and another involving a loss of steering. The former affecting 580,000 vehicles and the latter only 500. This limited number of recalls for the CX-3's worst year demonstrates that this model has very few notable problems.
According to US News, the Mazda CX-3 has an average reliability score of 3 out of 5. Given this rating, it can be accurately assumed that the number of issues and problems revolving around this vehicle will be limited.
Mazda CX-5 Problems
The CX-5 has more problems in comparison to the CX-3. It has been in production since 2013, and yet its most disputable year is 2016, just as it was with the CX-3. Clearly, 2016 was not an impressive year for Mazda, and they had to work to improve from their 2016 models. Close behind 2016 was the 2014 model.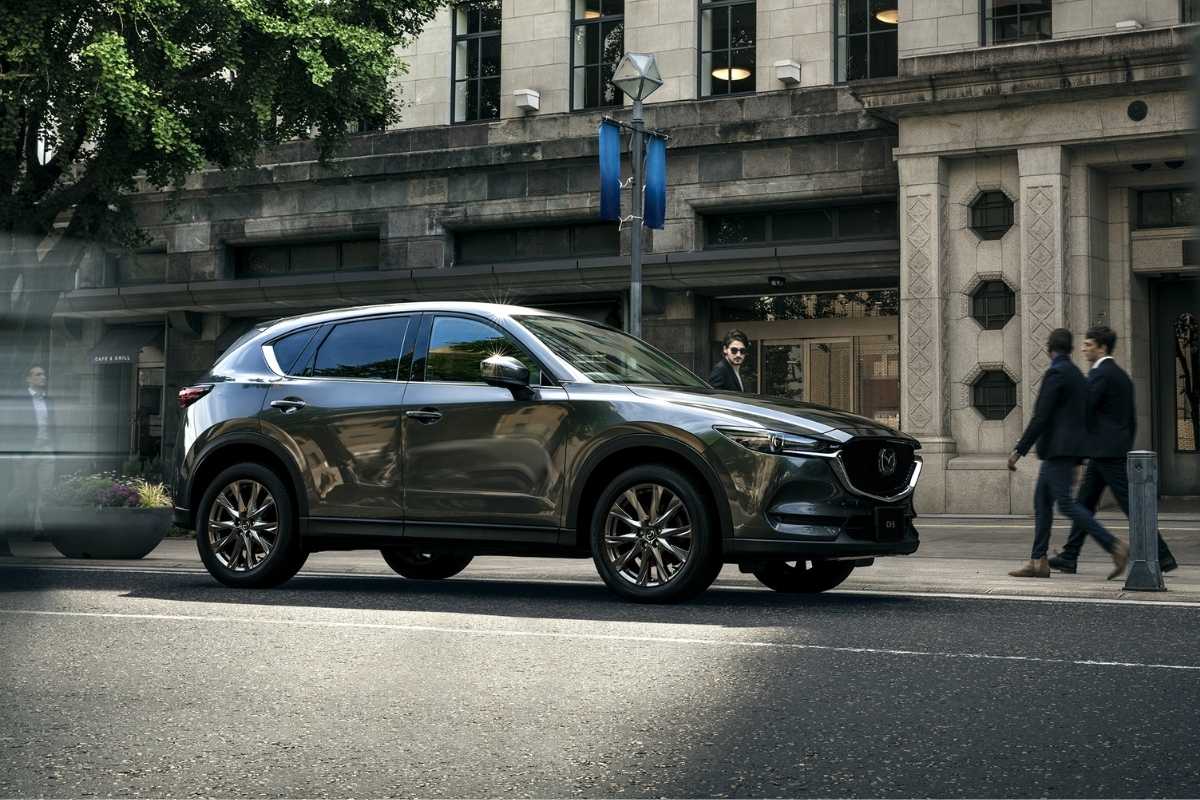 In 2016, there was an overwhelming number of complaints about the daytime LED lights failing. Drivers had to spend over $1,000 dollars replacing the lights. In addition, many drivers noticed that their breaks wore prematurely. As a result, owners had to spend about $600 getting the brakes replaced sooner than they expected.
The 2016 Mazda CX-5 experienced 5 recalls. The recall that impacted the most vehicles was the one involving corrosion to the liftgate, which affected 580,000 vehicles.
The next common recall affected over 200,000 vehicles, which involved the dangers of a fuel filler pipe. It was discovered that if this pipe were to leak, it would possibly result in a fire, a chance that Mazda was not willing to take.
According to US News, the Mazda CX-5 has an average reliability score of just under 3.5 out of 5 stars. This high reliability score gives comfort to drivers questioning the durability of the CX-5. Overall, the CX-5 is a wonderful purchase and should be heavily considered.
Mazda CX-30 Problems
The CX-30 is a new vehicle for Mazda. Only being in production since 2020, it is still attempting to impress drivers and critics with all of its newfound functions and abilities. Because it is a brand new car, the CX-30 can either greatly improve its problems or it can deteriorate greatly.
In terms of complaints, the 2021 model faces the most criticism. So far, there have been no recalls for the 2021 CX-30. However, this can only be expected given it is still new in production. Faults have been found regarding its interior, such as the speakers crackling, the dashboard rattling, and the covering of the steering wheel peeling off. Luckily these problems are only cosmetic and do not pose a threat to drivers or passengers.
The 2020 model caused fewer drivers to report problems they were having, as it is a noteworthy model. However, there were two recalls, one affecting 24,000 vehicles and the other affecting 12,000. There is still time, however, for more recalls to occur, considering it is just over a year old.
According to US News, the Mazda CX-30 has an average reliability score of 78.5 out of 100, which can be easily determined given there are only two models to consider.
Mazda CX-9 Problems
The CX-9 has more problems than any of the other Mazda cars. The CX-9 has been in production for over a decade, meaning it has accumulated a variety of issues throughout the years. So far, the year with the most problems was 2012, and the number of complaints has decreased steadily over time.
The most common problem for the 2012 CX-9 is its brakes. The brake power boost unit failing accounts for most of these complaints, and it costs owners over $600 to repair. Most of the time, drivers had to take their vehicle in to the dealership to get the entire unit replaced, which explains why the repair is so costly.
The 2012 CX-9 has four recalls, two of which affected over 150,000 vehicles. Three of the four recalls involved the airbag, which is a component that Mazda wanted to fix as soon as possible to ensure the safety of their customers. The other recall, however, impacted the most vehicles and was announced because of corrosion in the front suspension ball joint.
According to US News, the Mazda CX-9 has an average reliability rating of 3.5 out of 5 stars. This is a considerable score, and one that Mazda should be proud of, despite having a large number of issues.