These Are The Duramax Years To Avoid (4 Generations You Shouldn't Buy!)
Want to know which Duramax years to avoid? If you want to put your diesel truck to the test, then this information is vital for you.
The Duramax diesel engine boasts power and durability, but not all years were created equal. Delve into our guide to pinpoint which Duramax years might not measure up, safeguarding your truck investment.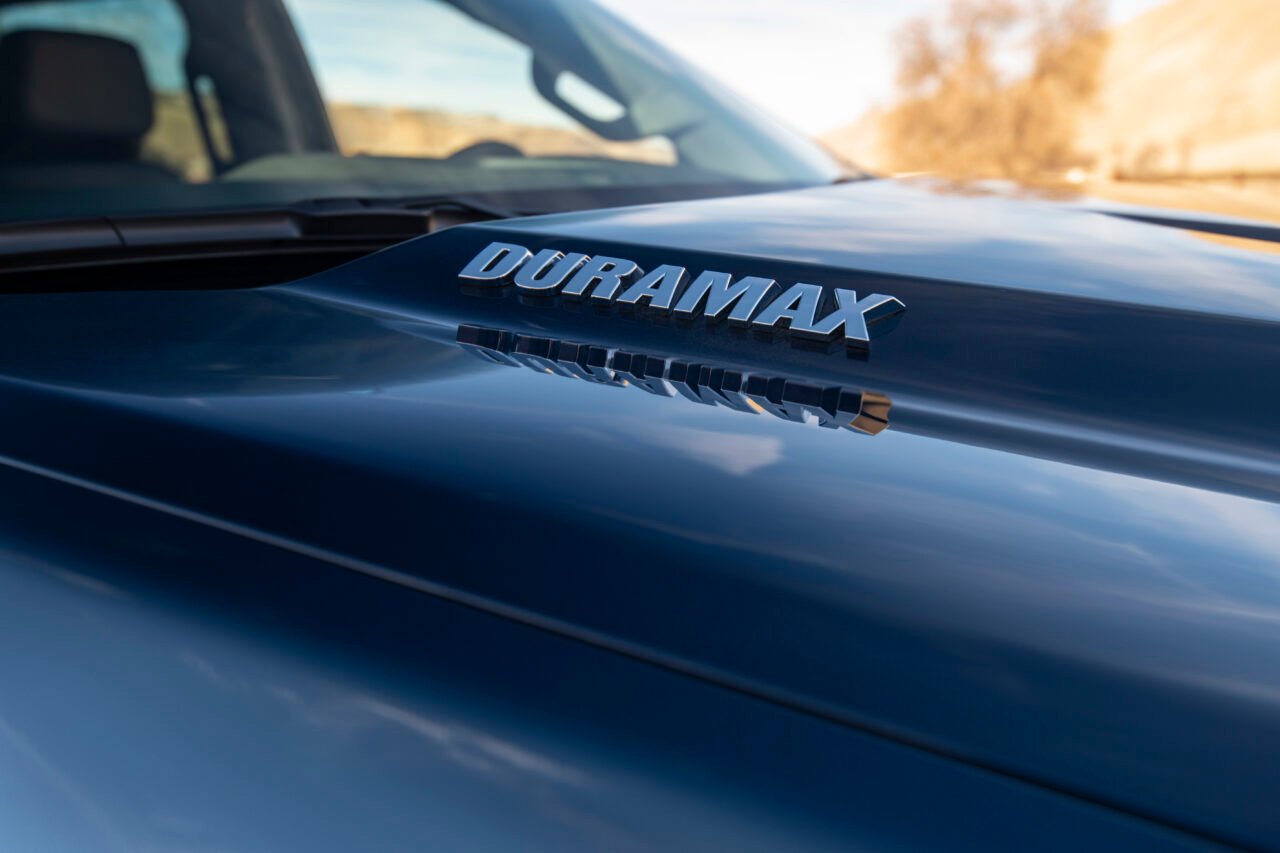 The Duramax years to avoid are LB7 from 2001 to 2004, LLY from 2004 to 2006, LBZ from 2005 to 2006, LMM from 2007 to 2010, and the LML from 2011 to 2016. These are the Duramax engine years that have been most troublesome.
It's important to note that there are some years within these generations that have performed well. So, it's important to understand the vital differences between them to better understand what Duramax years to avoid.
Be sure to bookmark our best Duramax years article for further reading!
Whenever you need a diesel truck, one name usually comes up in conversation: the Duramax diesel engine. It's been in the diesel market for over twenty years, and you can find it inside some of North America's most rugged work vehicles.
Diesel engines have several advantages. Among them, the engine's higher torque output is one of the most important.
Thanks to its thermodynamic cycle and design, a diesel powerplant can have much better performance than its gasoline counterparts.
Also, they can be more fuel-friendly than a similar-sized gasoline engine. So, for work, they're ideal.
However, the Duramax is one with its issues. Some of the engine models have earned a reputation for being extremely bad. So, this article will explain the Duramax years to avoid and which to buy instead.
What is Duramax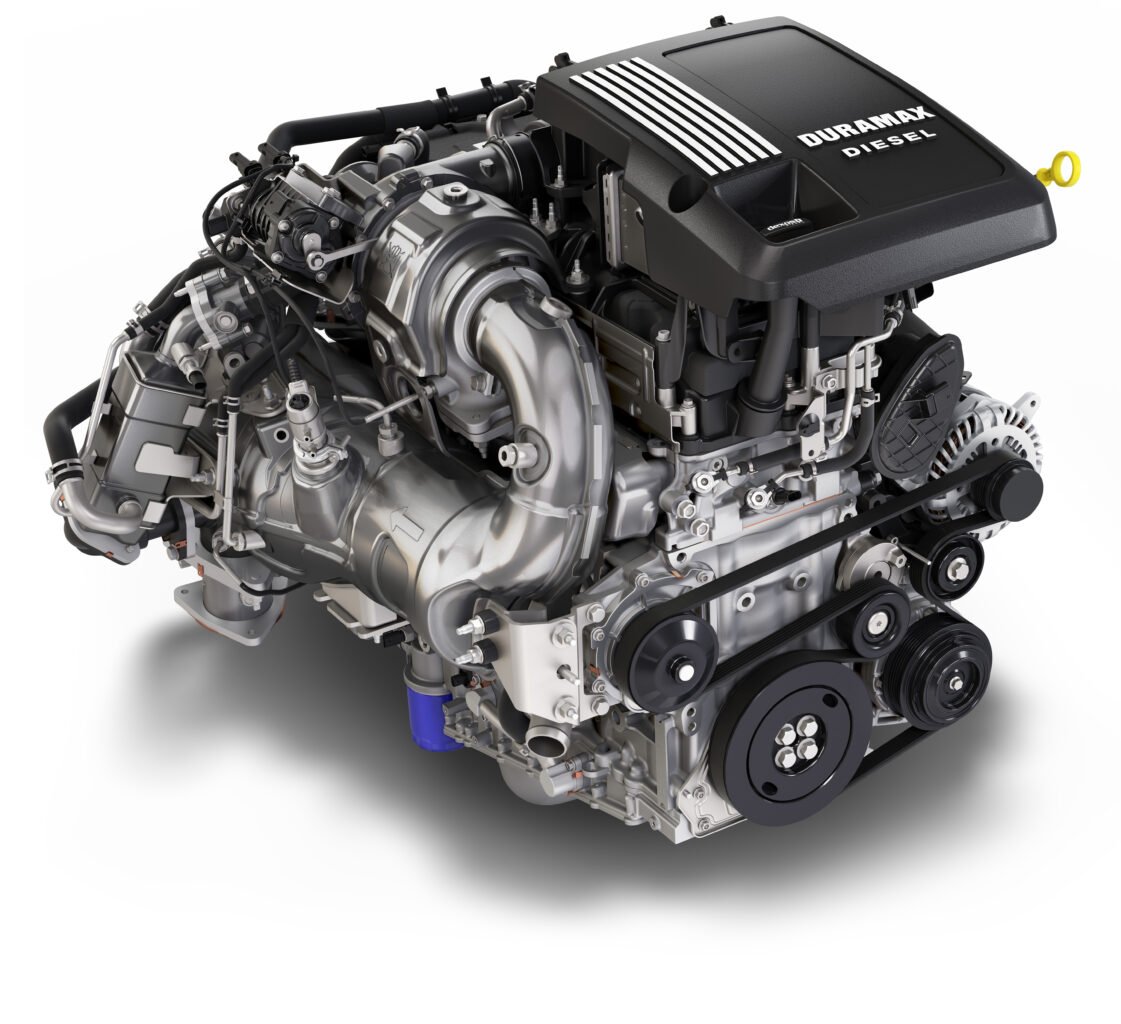 The Duramax brand came into the market in 2001 as a collaboration between Isuzu and General Motors called DMAX. The result was a powerful V8 engine aimed at work trucks, including the heavy-duty Silverado and other models.
You can also find the Duramax engine in vans, medium-duty, transport trucks, and recently in other brands such as International. While initially tending to a work environment, the engine's high torque output found a place amongst enthusiasts.
Now in its tenth generation, the Duramax name is popular, but some models can be troublesome.
The Importance of Choosing the Right Duramax Engine
Choosing the right Duramax is essential since it's primarily intended for use on work vehicles.
The last thing you want to happen to your engine is for it to die out in harsh conditions, interrupting your work or, even worse, leaving you stranded miles from help.
Some Duramax engines are reliable, but others have expensive problems and repairs. Plus, it's usual to see a higher maintenance cost in diesel engines.
So, in the following sections, we'll discuss which years you should stay away from to avoid expensive trips to the shop.
What are

Duramax years To Avoid And Why?

It's common to fund many articles trying to separate the production years of Duramax engines to find the worst one. Since the Duramax debuted in 2001, there have been several concerning issues that can lead to catastrophic damage. So, let's find out which are the Duramax years to avoid.
Duramax Years to Avoid
LB7 (2001-2004)
The LB7 V8 Duramax engine is the first-generation powerplant to come out with this nameplate. While it was a popular choice for diesel lovers, that's not to say that it didn't have issues so it's our top candidate in the Duramax years to avoid.
The main problem with the LB7 was the fuel injector system. These were prone to failing at around 100,000 miles, which is low for this type of engines. The problem was that replacing them meant long hours and massive bills.
The injector issue got so severe that GM focused on fixing it for the next generation, even offering extended warranties. Unfortunately, there were other problems with the LB7.
This powerplant also had leaking o-rings. As the engine racked up miles, the o-ring material became less pliable, which led to fluid leaks, thus causing the Duramax to lose power.
LLY (2004-2006)
The Duramax LLY engine followed the LB7, and GM promised that it had fixed several of the previous issues. GM did accomplish that for the most part, as injectors weren't the leading failure cause in the LLY generation.
Instead, with the new redesign came an airflow problem. The air intake wasn't adequately designed, so air would not flow into the engine at the required rate. When these trucks were hard at work, either towing or hauling heavy cargo, they needed air most.
Given this design flaw, the LLY engine was prone to overheating in heavy-duty conditions. Ironically, this was its intended use, so it's common for owners to report overheating problems. So, a direct consequence was blown head gaskets, which is not what you want to hear.
Interestingly, GM solved the injector issue found in the LB7 by making the injectors in the LLY easily accessible, thus reducing service costs in this part.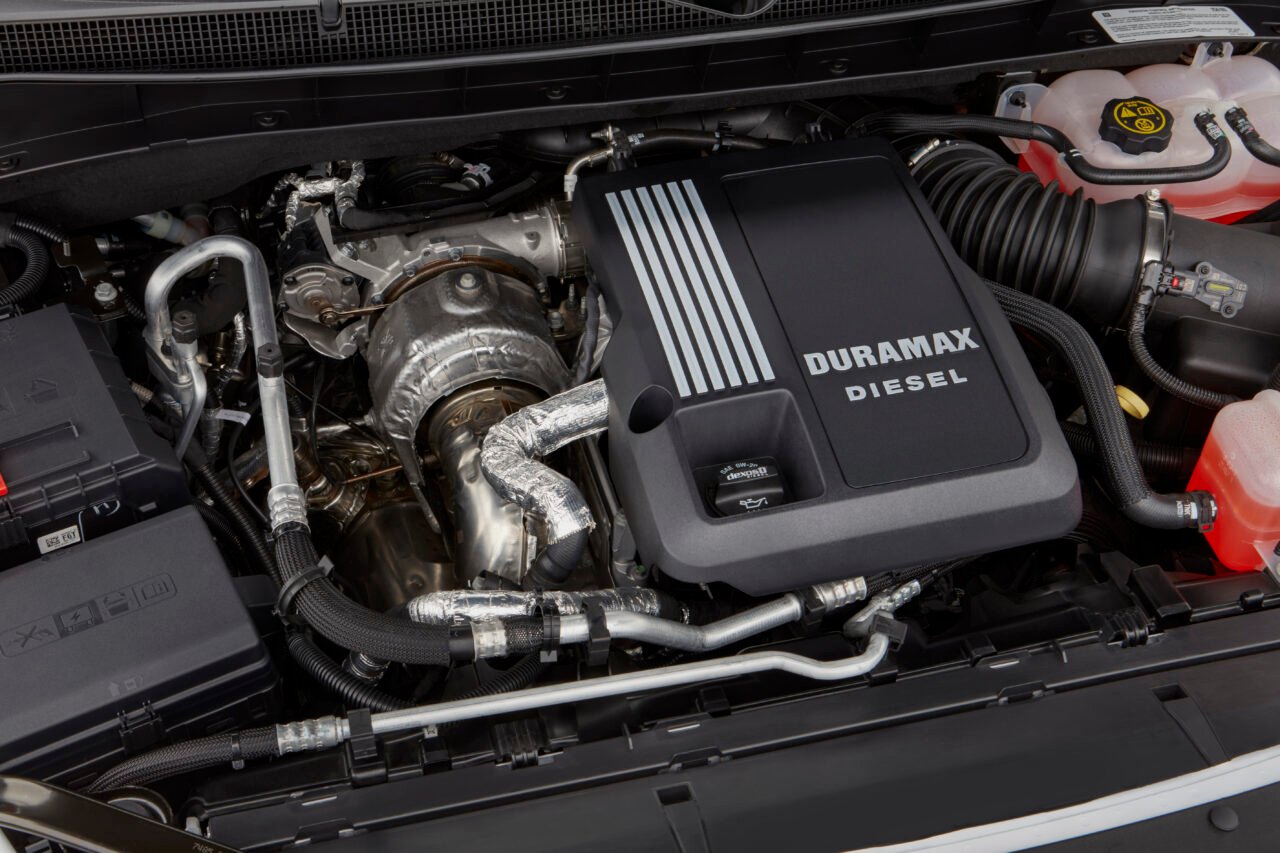 LBZ (2005-2006)
The LBZ entered the market, overlapping the previous LLY model. Its claim to fame was increased performance, producing 310 hp and an astounding 605 lb-ft of torque.
That was the reason for much of the success of the LBZ as this powerplant became a popular model for enthusiasts, but there was a problem with all that power.
GM had redesigned the block so the LBZ could put out such impressive figures, but the pistons had remained the same.
Thus, they were unable to cope with high demands. As a result, the LBZ engine was prone to cracking its pistons, which is never what you want to see but is a common problem.
The engine had other problems, making it a top candidate of the Duramax years to avoid. The Allison transmission was prone to leaking, glow plugs sometimes failed, leading to ignition problems, and the water pump ceased up.
LMM (2007-2010)
The LMM powerplant was a commercial success when it came out. The engine outperformed the competition, including Ford's Powerstroke and Ram's Cummins alternatives.
The problem with the LMM was that the fuel injection system was designed in such a way that it could create hot spots in the pistons. So, any tuning could lead to piston damage.
This fuel system resulted from GM's attempt to obey newer, stricter regulations. So, fans aren't keen on it, and many consider the LMM one of the top candidates of Duramax years to avoid.
Aftermarket lift pumps are available and have outperformed the factory components. As a fun side note, the LMM Duramax was in the final generation of the Chevy Kodiak, one of the most popular work vehicles.
LML (2011-2016)
The LML engine is one of the most powerful Duramax models out there, putting out 765 lb-ft while responding to more stringent emission policies. So, the engine had a higher fuel pressure than previous models.
While the direct consequence was an impressive performance in torque and horsepower, other elements could not keep up. Among these was the fuel pump. Unable to withstand so much pressure, the fuel pump was prone to failure.
Catastrophic fuel pump damage is one of the most common Duramax problems. It often led to debris in the tank, which in turn required extensive cleanups and possibly expensive repairs.
So, in summary, these are the Duramax years to avoid:
Duramax LB7

Duramax LLY

Duramax LMM

Duramax LML
As you can see from this list, there are a lot of troublesome Duramax powerplants. So, does that mean that every Duramax engine is bad? Not necessarily. You can find reliable models, and we'll show which in the following section.
What are the Duramax engines you should buy?
While the previous section showed us that almost all Duramax generations are troublesome, some have performed up to par.
At the same time, others can be reliable as long as you know what to fix. The following are the best Duramax years.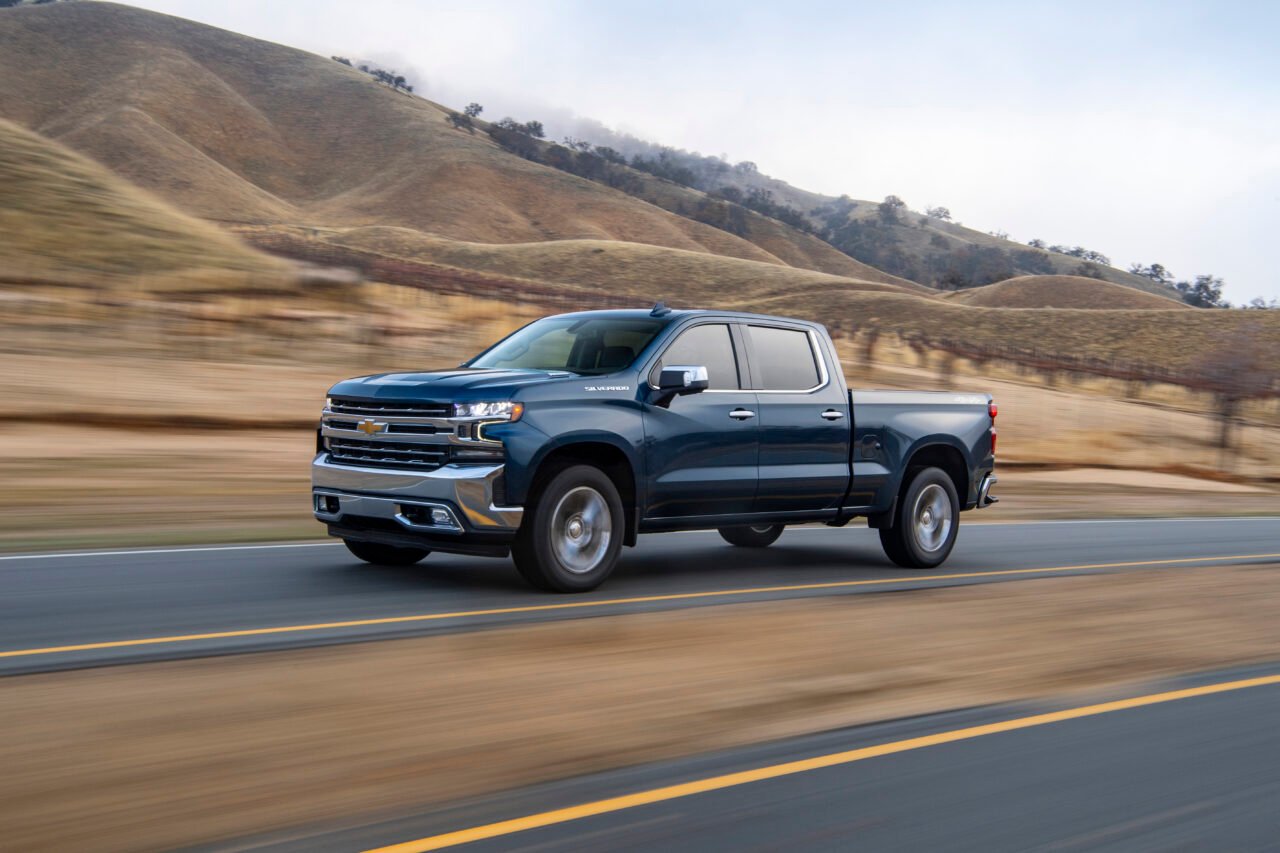 L5P (2017-present)
The L5P and its upgraded versions have been shown to outperform and have superior reliability than previous generations.
At the same time, this powerplant has the highest torque output of all Duramax engines, at 1050 lb-ft for the L5P. However, the subsequent L5D had its performance dropped to around 700 lb-ft to increase reliability and durability.
This engine does have one issue. It's a Duramax, after all. The positive thing is that the problem isn't as critical.
The engine's MAP sensor can get damaged, leading to poor performance. Fortunately, replacing it is easy.
This powerplant is available in the Chevy Silverado HD, as well as other GM products. It's a common sight in pickup trucks, especially in hardworking sectors such as farming.
At the same time, the latest generation of the V8 Duramax has the best fuel economy, and items such as the diesel particulate filter don't fail as often.
LGH (2010-2017)
The LGH powerplant is a reliable Duramax choice for those who will haul heavy loads but won't go smoking tires or offroading. It provides excellent fuel economy and above-average torque outputs.
At the same time, this engine can go for thousands of miles if you maintain it properly.
Weak tie rods are prone to damage, and the fuel filter can fail in fewer miles than in other model years.
As for the injection pump, it's not as troublesome, yet it requires attention. So, having this engine requires more meticulous maintenance, which can put off some drivers.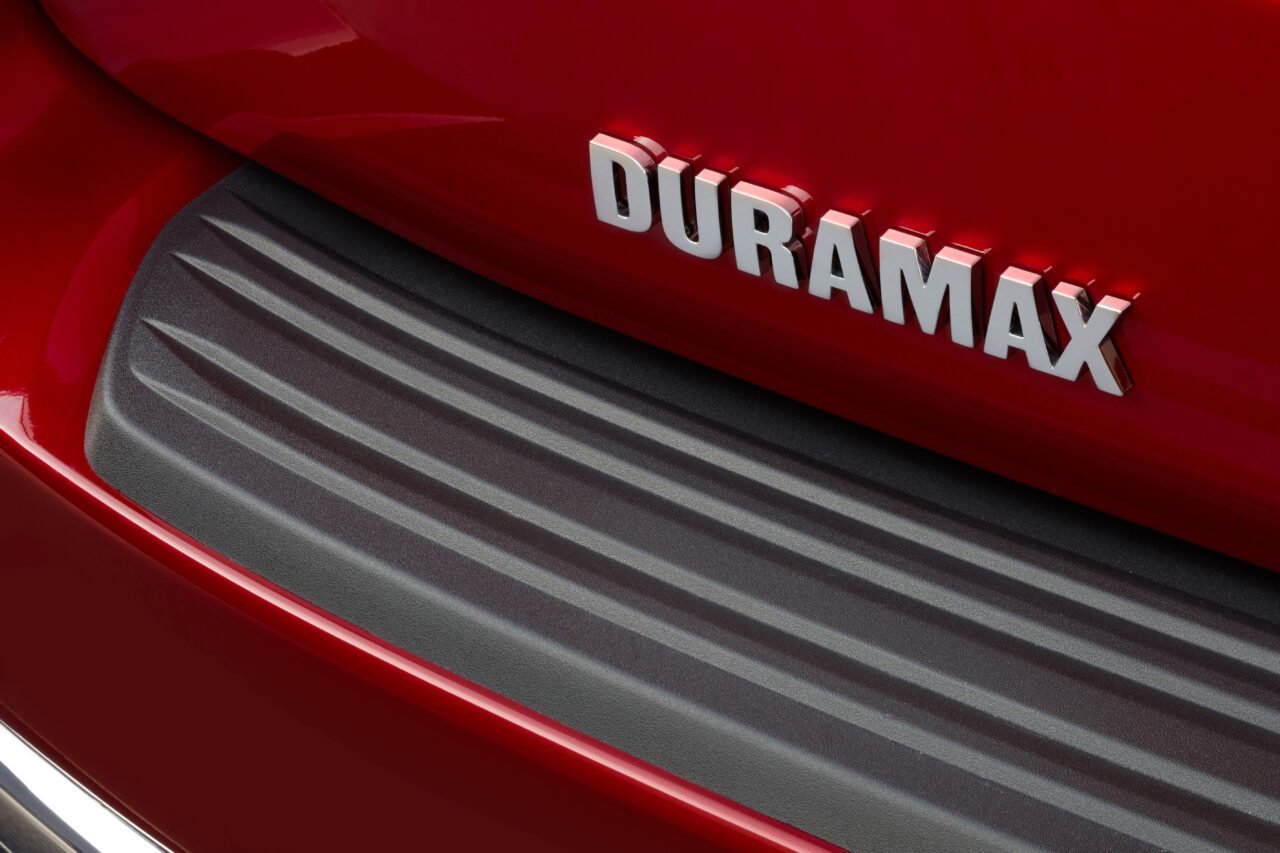 LBZ (2006-2007)
We mentioned the LBZ powerplant in the previous section. Still, it's important to highlight that the latter LBZ (produced in 2006 and 2007) has fewer issues than the first production year 2005.
Suppose you can find one with low mileage, which is becoming increasingly more challenging, and you tend to its pistons with aftermarket parts. In that case, it's not as unreliable as others on this list.
That said, it's ideal to opt for a newer engine with fewer miles to get the most out of your investment.
Share Your Insights With US
Did we forget something, get something right (or wrong)? We'd love to hear your insights! Share your automotive experiences based on our article in the comments below. Your input enriches our community's knowledge. Thanks in advance for sharing!
In conclusion, what Chevy Duramax engines should you buy?
The Duramax engine has been on the market since 2001, and it's a popular name in the heavy-duty truck segment.
Some of the model years outperform the competition. We talk specifically about Ram's Cummins and Ford's Powerstroke powerplants, but that doesn't mean the engine is perfect. So, we wrote this article so that you know which Duramax model years to avoid.
It's best to avoid the Duramax engines produced from 2001 to 2011, including the LB7, LBZ, LLY, LMM, and LML.
These have serious mechanical problems, which can lead to expensive repairs. At the same time, their performance isn't as good as that of the latter years.
The Duramax L5P is, so far, the most reliable stock engine within the brand. It has the most minor issues and can deliver excellent performance. This is your choice if you're looking for a Duramax-powered truck.
Diesel engines, more often than not, will survive for thousands of miles, and the L5P is no exception.
The powerplant is rated to withstand over 250,000 miles, with many Duramax engine owners reporting satisfaction and durability.
At the same time, it's essential to add that this performance will always benefit from excellent maintenance. The more you maintain your Duramax, the better.
Just as we have mentioned, some Duramax years are unreliable, but some owners have seen these engines reach hundreds of thousands of miles. This is all thanks to excellent maintenance and cautious driving.
Another suitable engine could be the LGH, but finding these in good working conditions is becoming more challenging.
Eventually, this is the problem with all used Duramax engines, which usually work in heavy-duty conditions. Having said that, this article can guide you in choosing the right Duramax diesel engine.