Why Are High Mileage Trucks So Expensive?
This post may contain affiliate links. As an Amazon affiliate, I earn from qualifying purchases.
Pickup trucks have evolved into refined multipurpose vehicles that offer added convenience. They can work with you during the week and work for you over the weekend. If you are shopping for a used truck, you may wonder why they are so expensive even with high mileage.
Because high mileage trucks are able to simply last longer, on average, this added value is baked into the sale price of the vehicle. This is partly why used trucks can be costly even at a high mileages. Reliable high-mileage trucks include the Honda Ridgeline, Toyota Tundra, and Toyota Tacoma.
Buying a high-mileage truck isn't a bad choice because these vehicles are famed for their durability. However, as the price of used trucks continues to rise, buyers gradually increase the mileage they can accept on a purchase. Let's take a look at why high mileage trucks can be more expensive than other cars.
What Is Considered High Mileage?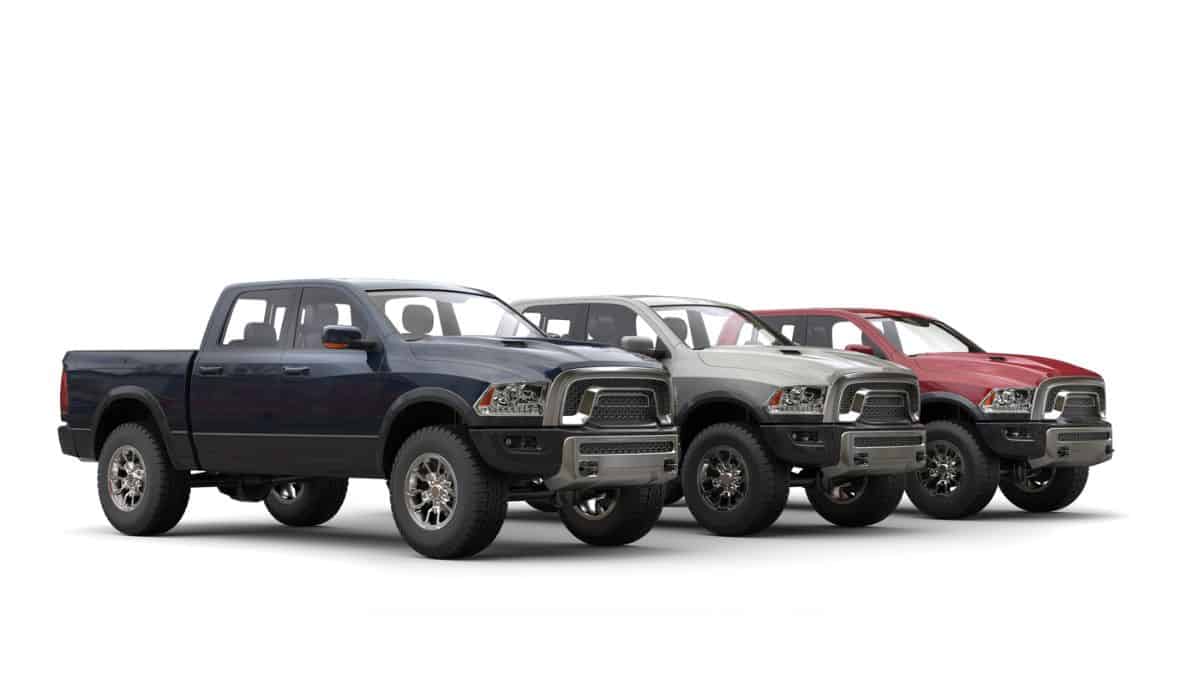 Based on data from Consumer Reports, trucks last an average of about 200,000 miles. With proper maintenance and repairs, your pickup truck can outlast this figure.
Generally, a high-mileage truck is any truck that has covered 100,000 miles or more. Trucks with diesel engines are often considered high mileage once they clock 200,000 miles.
Higher miles usually translate to a lower cost of purchase. But this can mean trading-off reliability. However, most modern trucks are dependable as long as they are routinely maintained.
Why Are Trucks with High Mileage So Expensive?
The pickup truck is an American favorite. Although they initially gained popularity because of farmers, pickups are highly valued in the United States. Part of their appeal is that they combine two essential values in a vehicle: utility and independence.
These multipurpose vehicles often come with high-end features. Most current models have four doors, making them ideal for families.
With a complete bed and trailer hitch, you can use your truck to haul business cargo or move into a new house. Some people camp in their trucks with a tent set up in the truck bed.
While most vehicles don't need a lot of horsepower to drive well, trucks have high horsepower because of the nature of the work they're expected to handle. They also generate more torque than average cars, making the pickup America's workhorse.
Trucks with high mileage are significantly more expensive than other used cars. But pickups still remain the best-selling vehicle type in the United States.
Below are the top reasons why high-mileage trucks are expensive:
Durability
Durability is the primary explanation behind the higher price tag associated with trucks compared to cars and SUVs. Pickups are constructed to endure rough treatment, hard labor, and extended periods on the open road.
This means that the cost accurately reflects its utility. A vehicle's worth increases in proportion to its expected lifespan.
Because of this, you'll notice that many midsize sedans made by Toyota and Honda go for high prices, while an older Mercedes costs much less. The Toyotas and Hondas are just more reliable and less costly to maintain.
Trucks Are Multipurpose Vehicles
Trucks now serve a vast range of purposes beyond transporting goods. A crew cab pickup truck is a fantastic option for families looking for a reliable vehicle, which means you can get by with only one car instead of two specialized ones.
This adaptability means you can be on your regular commute one minute and lugging a ton of dirt the next.
Cars with more utility and uses cost more than others.
Trucks Are Often Used for Work, Increasing Demand
Most people use trucks for work, so anyone who finds themselves in need of a truck must go out and acquire one. On the other hand, if you have a truck and need a car, you can still use a pickup to run your errands.
This demand drives up the price of trucks. You need a reliable vehicle if you are buying a truck to make a living. Such trucks are costly but worth it.
Trucks Have a Higher Starting Price
Pickups have a significantly higher starting prices than cars like sedans and midsize SUVs.
If you compare the original prices of cars, SUVs, and trucks to their current prices, you'll discover that the ratio is closer than you might have assumed.
Producing a truck is costly since they require more materials like steel, aluminum, and other products.
High Resale Value
These multipurpose vehicles have a high resale value and low depreciation rate. Most can last about 200,000 miles with low investment and routine maintenance.
How to Save Money When Shopping for a Used Truck
If you are looking to buy a used truck with high miles, below are some valuable tips for getting a high-mileage truck at a lower price:
Choose a truck with a smaller engine

Buy a two-door version

Get an extended cab version

Look for trucks in a rough shape
Which High Mileage Trucks Are the Most Reliable?
With new trucks being as expensive as they are and used car shopping made easy through things like online tools, buying a used truck can be the ideal way to get utility and power without having to break the bank.
Some used trucks are more expensive than others, even with high miles. This is especially true for the Toyota brand, which often comes with something known as the "Toyota Tax" on used options.
Other popular trucks include the Ram 1500 and Ford F-150, both known for their ability to deliver a high number of miles before the end of their lifespan. But each pickup truck is unique.
They have been treated differently throughout their lives, and sometimes something with higher mileage may have had better care than something with a low number of miles on the clock.
Below are some of the most reliable trucks to buy, even when they have high mileage:
Toyota Hilux
The Hilux is a symbol of durability and reliability over time. It is one of the most rigid mass-produced vehicles globally.
With modern features, newer generations offer ample comfort and a smooth driving experience.
Ford Ranger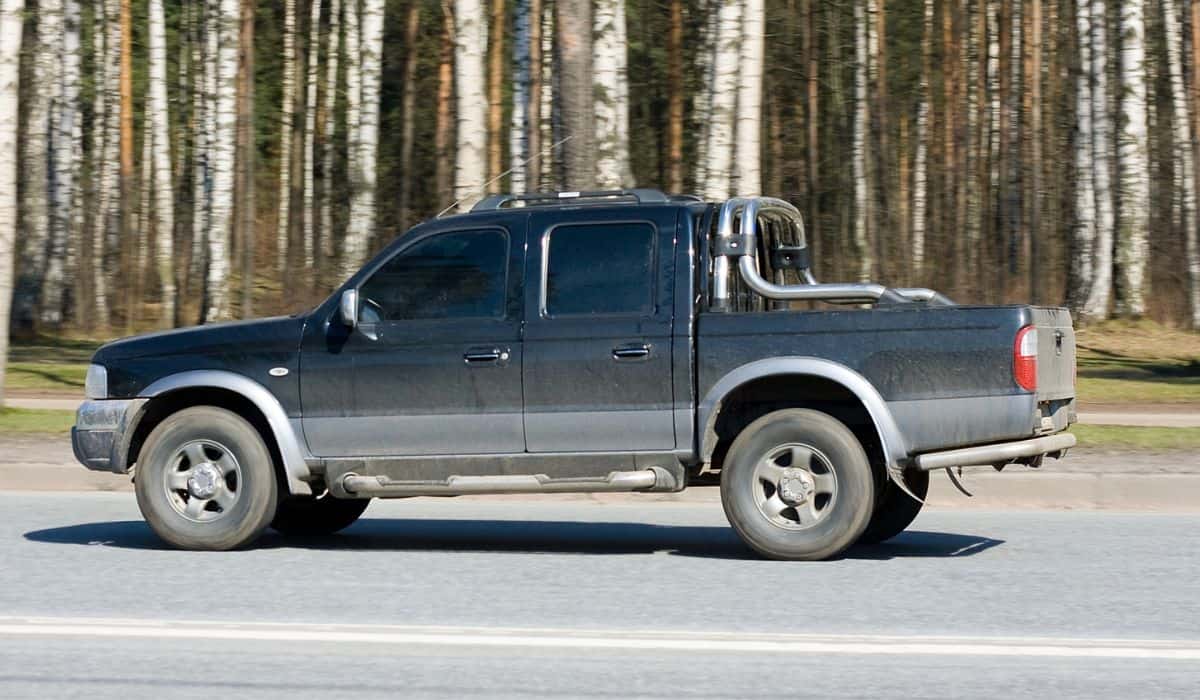 Despite being one of the smallest trucks in the United States, the Ford Ranger is a reliable vehicle. It's smaller than the Ford F-150 and the Ford Super-Duty, but it delivers impressive performance.
Mitsubishi L200
With its lockable center differential, the Mitsubishi L200 is a contemporary, comfortable, and sturdy pickup that can maintain its 4×4 traction on pavement without sacrificing off-road capabilities.
Recent versions are now more efficient and attractive thanks to the improvements made to them. It features a 150-horsepower engine and a six-speed automatic transmission. Its all-wheel-drive system is excellent.
Volkswagen Amarok
The Volkswagen Amarok is offered in single and double-cab models, with 4×2 and 4×4 configurations.
It features substantial weight, an attractive appearance, a sleek interior, and robust performance.
Nissan Navara
Made in Spain, the Nissan Navara is a rugged vehicle with exceptional payload capability and excellent fuel economy for its class.
It's affordable, quite sturdy, and has a pleasant interior.
What to Look Out for in a High-Mileage Truck
It's important to conduct thorough research when purchasing a truck with high mileage. In high-mileage cars, other owners have already discovered most problems that appear at a particular mileage. Verify that the proper maintenance was performed for the truck's model year.
Getting the right information ahead of time can save you a lot of trouble if you're buying a truck. Additionally, having service records is an excellent way to judge the quality of a car.
Have the oil and filter been replaced according to schedule and at the intervals suggested by the manufacturer? If that's the case, you might be looking at a good deal, depending on the cost.
You should also look for rust and ensure you can buy the truck from the seller. It's best to go elsewhere for a truck if the person selling it doesn't appear reliable.