3 Ways To Safely Clean Black Plastic Trim On Cars
This post may contain affiliate links. As an Amazon affiliate, I earn from qualifying purchases.
Take a glance at any car, and you'll see the black plastic cladding that protects the edges and edges. Over time this trim can oxidize, creating an aged effect. The black plastic trim details of your car can range from the typical window, and sunroof trims to the more hardy applications seen on off-road-ready SUVs. Recent trends have seen the addition of more and more black plastic trim to give the appearance of a rugged and off-road-ready vehicle. With these additions comes more maintenance and, ultimately, prevention from the effects of UV rays, contaminants from the road, and harsh weather off-road-ready conditions.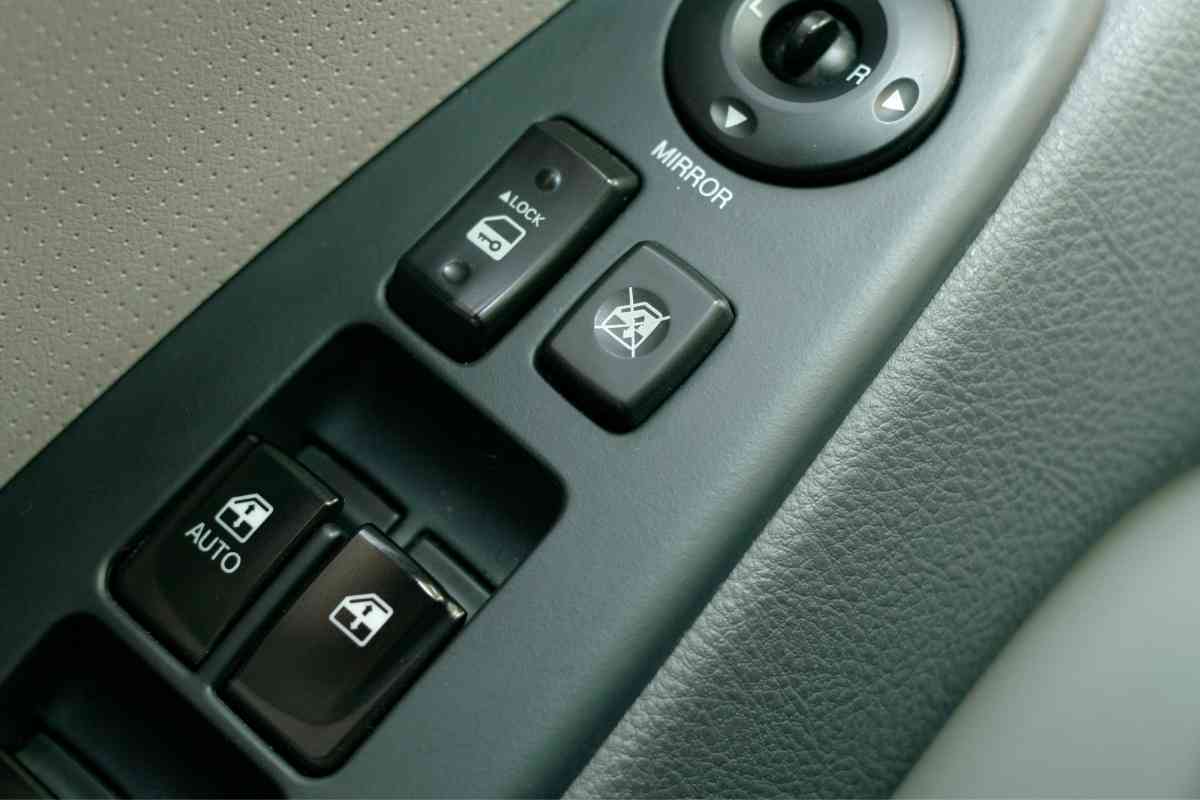 Table of Contents
How do you clean the black plastic trim on cars?
You can use a Magic eraser, olive oil, trim dressing, or restoration products to clean the black plastic trim on your car. Harsh chemicals will eat away at this material over time, so prevention and maintenance are the best ways to protect the black plastic trim on your car.
Fortunately, this black plastic is easy to refurbish or, in worst-case scenarios, replace. Below we cover methods from quick and easy band-aids to permanent solutions to bringing your car back to a showroom-ready look.
In addition, we'll list ways that can be worked into your regular maintenance to prevent black plastic trim damage from occurring in the future.
We included tried and trustworthy measures below, from amateur car refurbishers to professional detailers to bring your car back to its original state or to ensure it stays that way.
Tips On How To Clean Black Plastic Trim On Your Car
The use of black plastic trim on the exterior of cars as a means of protection is nothing new and is mainly a function of cost for manufacturers. It increases the design elements without worrying about bending steel to suit the same purpose.
Why Does The Black Plastic Trim On Cars Fade
Black plastic trim is found on many components of your car's exterior.
Black trim can be described as any black plastic material lining the outer edges of the care and can be found in multiple places such as:
Fenders
Door handles
Roof racks
Sunroof trim
Mud Flaps
Window rubber gaskets
Panel trim pieces
While plastic is now widely used on the exterior of cars, it does have its limitations. These areas are constantly exposed to UV rays, where subsequent fading ensues. In addition, the staining from wax products, harsh weather, and contaminants from the road can all contribute to an unsightly greyish hue to the trim.
So what is happening to cause this change?
When the black plastic trim is heated from the beating sun and regular driving, polymers in the plastic crystallize and appear as a white sheen on the plastic. Plastic also contains oils that degrade from UV exposure from dehydration of the plastic.
What results is a chalky appearance and a brittle feel. If this is already the case for your vehicle, rehabilitation should be done immediately, and prevention protocols added to your regular maintenance schedule.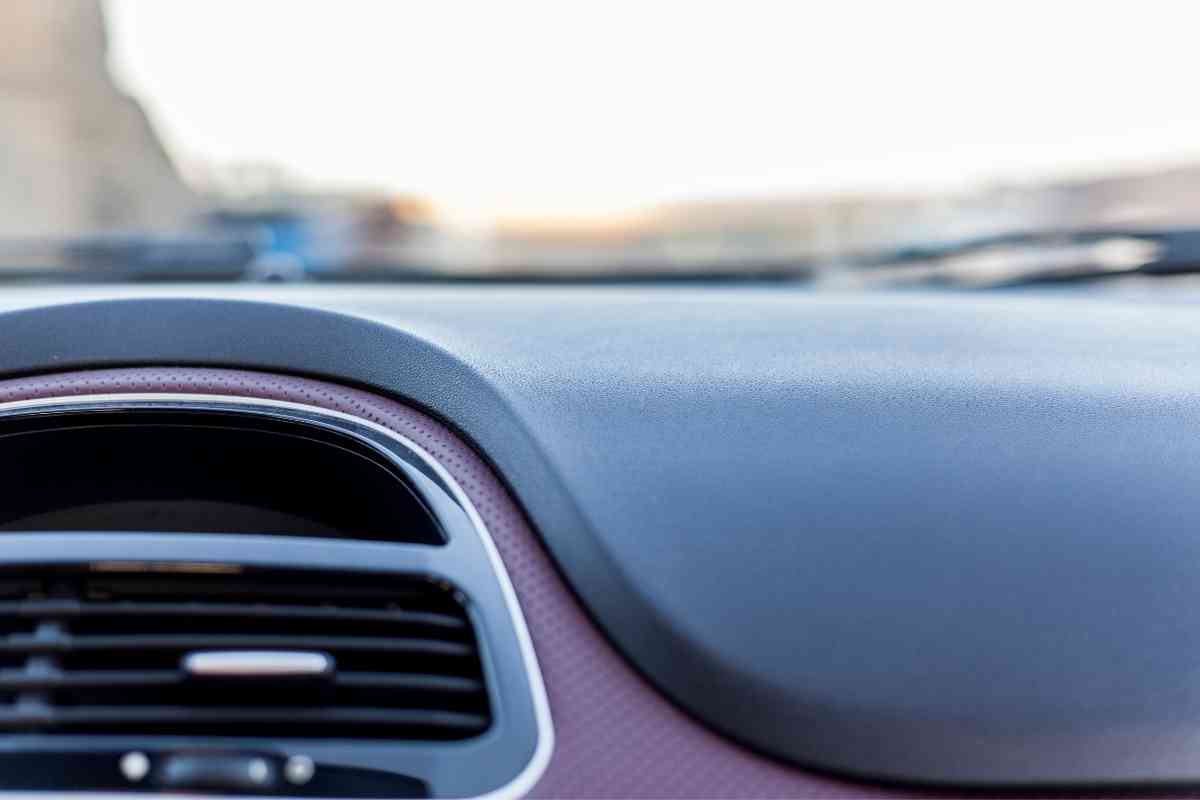 The Quick Fix
The quick fix options listed below are essentially aesthetic band-aids that are temporary in nature lasting from 3 to 6 weeks. These solutions are well suited for minimal spot damage from gravel marks to localized white scuffs.
Magic Eraser
This handy household cleaning item is great for many do-it-yourself maintenance projects on your vehicle. To take white scuff marks off of the black plastic trim, just dampen the Magic Eraser sponge with a little water and wipe in a circular motion. Rinse and dry as usual.
Olive Oil
To bring the shine up on your black plastic trim in a hurry, try applying a light coat of olive oil. Baby oil and linseed oil can also serve the same purpose.
The oil will sink in and rehydrate the plastic leaving behind a just like new deep black color. While this won't retain the results as long as a professional trim conditioner, it will do the job in a pinch.
Wash and dry the surface of the trim.
Pour a coin-sized amount of olive oil on a soft cloth.
Massage the oil into the plastic for several minutes to get maximum absorption.
Buff the plastic with a dry cloth,
Inspect for residual discoloration; there might be some spots that need additional restoration.
Trim Dressing
Trim dressing is like wax for our trim. It acts to protect and give a deeper black appearance to road-worn trim. This is generally thought to be a short term weeks-long fix. For longer-term results, a trim restoration product should be used, and the trim dressing applied after.
Solution Finish
Solution Finish Black Plastic & Vinyl Plastic Trim Restorer has been noted among many car restorers as a top choice.
Last update on 2023-09-20 / If you click this affiliate link and make a purchase, we earn a commission at no additional cost to you.
The product provides a like-new finish with a formula free of silicone and helps to reduce the dull appearance caused by oxidation and sun damage.
Permanent Solutions
These permanent solutions are suited for overall restoration and by nature, are more time-consuming and intense treatments. In addition, these methods are best suited for overall UV damage causing a grey or dull look to black plastic trim.
A good quality plastic restorer will be absorbed by the plastic allowing it to break down oxidation damage. These products are built to bond with surfaces for long-term results.
In addition, a good dressing or sealant will create a protective layer, preventing future damage. Here are a few of our favorites.
Car Guys Premium Plastic Restorer
Car Guy's makes an excellent black plastic trim restoration product that has made it's way onto many top product lists, including as a top pick on Auto Guide. This product is formulated to renew dulling trim with extra rain repelling capabilities which help the product last longer. When applied it helps to repel UV rays and prevent dulling and cracking of exterior trim areas.
Cerakote
Last update on 2023-09-20 / If you click this affiliate link and make a purchase, we earn a commission at no additional cost to you.
Cerakote's Ceramic Trim Coat Kit was named CNET's best plastic restorer product on the market. Cerakote boasts that this product goes beyond a surface fix and does deep restoration. Users report great results on "grainy" surfaces with easy application and long-term results.
TrimNova Plastic and Trim Restorer
Last update on 2023-09-20 / If you click this affiliate link and make a purchase, we earn a commission at no additional cost to you.
TrimNova Plastic and Trim Restorer is a high restoration and protectant that darkens and conditions the black plastic trim on vehicles and motorcycles. This product aims to reduce discoloration and premature aging and includes an applicator. TrimNova's product boasts a 12-month lasting power with an easy and quick application.
Carfidant Trim and Plastic Restorer
Last update on 2023-09-20 / If you click this affiliate link and make a purchase, we earn a commission at no additional cost to you.
Cardfidant's Trim and Plastic Restorer not only has great user feedback but also comes with a handy applicator. Users report that the product leaves a good matte finish without looking too reflective.
Prevention
Prevention will save hours of restoration efforts. Adding a sealant to your maintenance program will extend the life of exterior black plastic trim and create a barrier to knicks and scratches from road wear.
Sealants
Wolfgang Exterior Trim Sealant
Wolfgang Exterior Trim Sealant is a high-quality exterior trim protector leaving a durable finish that is strong enough for daily wear and tear and professional enough for a showroom. In addition, the product contains a UV protectant, and rust inhibitor and shields the exterior from harsh weather. The product works equally well on hubcaps, wheels, textured bumpers, and vinyl trims.
Autogeek highly recommends Blackfire Tire and Trim Sealant, which has a gel-like formula built to penetrate the pores of discolored exterior plastic trim. The polymer-based trim formula bonds to the molecules of the plastic, creating a durable protective shell that lasts for several months. It is also a versatile product that can be used on tires, air vents, and wiper arms.
Tips for Restoration
While trim restoration is relatively straightforward when the product directions are followed, there are a few things to keep in mind:
Clean and dry your vehicle thoroughly before application.
Consider using a degreaser agent to tackle hard to remove dirt and contaminants that can reduce the effectiveness of restoration products.
Apply the trim restorer under a covered area to avoid being caught mid-application in foul weather, disrupting the product's bonding time.
Make sure the trim is thoroughly cleaned and decontaminated before applying the product.
Use a small handheld microfiber cloth when possible.
Tape any areas adjacent to the trim to avoid damage to the paint.
Take care to apply the product evenly across the trim's surface to avoid discoloration or inconsistency across the surface.
Don't neglect trims for long periods of time. A good maintenance schedule will help to avoid time-consuming restoration projects.
If you apply a dressing, clean it off periodically. Layering dressings will eventually result in discoloration as the top most layer is not bonded to the plastic.