Installing A Hitch On Your Jeep Cherokee? Read This First!
This post may contain affiliate links. As an Amazon affiliate, I earn from qualifying purchases.
Installing a hitch on your Jeep Cherokee allows you to tow trailers, ATVs, and more. Professional installations can be convenient, of course, but it's also expensive and isn't always necessary. Here's how you can install a hitch yourself.
To install a hitch on your Jeep Cherokee, you'll need a compatible hitch, an impact drill, a torque wrench, various sockets, and safety tools. Start by removing the spare tire and bolts. Secure the hitch into position and tighten and then torque the bolts to the manufacturer's specifications.
If that sounds a bit complicated, don't worry! The process is actually pretty straightforward and can be finished in under two hours. Let's take a closer look at how it works so that you can proceed with confidence.
How Do You Install a Hitch on a Jeep Cherokee?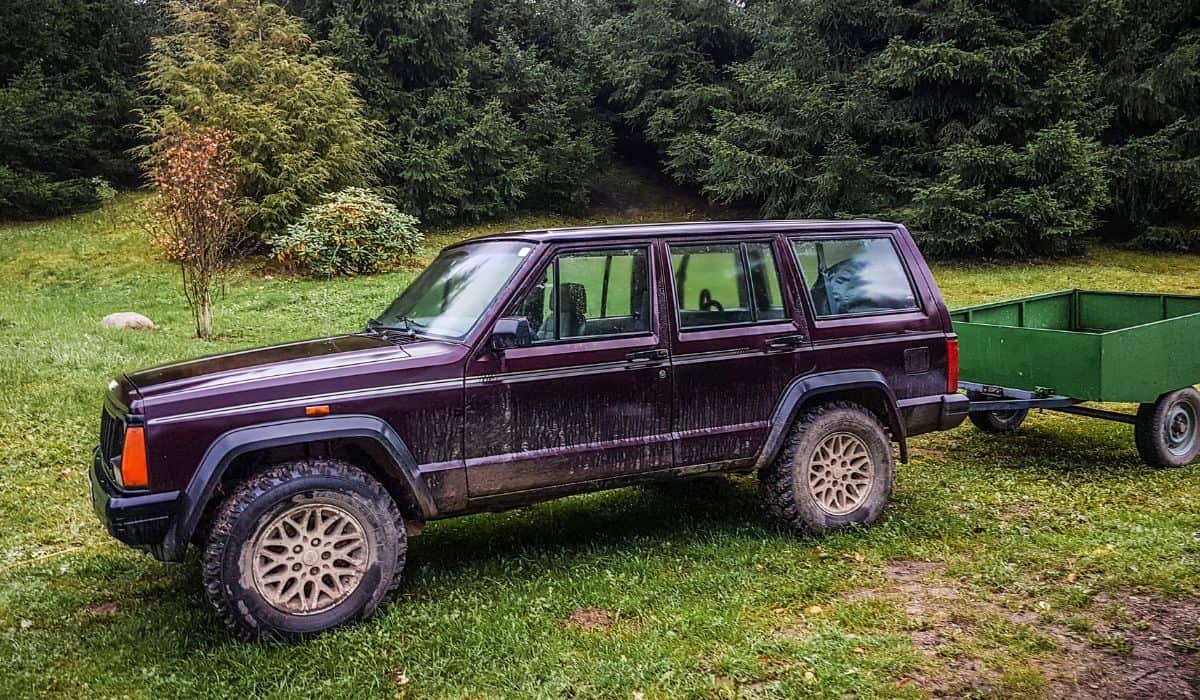 Installing a hitch on your Jeep Cherokee is a relatively straightforward DIY project that can be finished in just a couple of hours. You'll want to read your specific hitch model's instructions before beginning, but we'll cover the general process here.
Tools Required
You'll need a few tools before you can install a hitch on your Jeep Cherokee, including the following:
21 mm Socket

21 mm Swivel Socket

Safety Glasses

Safety Gloves
Be sure to gather your tools and prepare your work area before moving on to the first step. You might also need another set of hands to help you install the hitch, so consider asking a friend or family member.
Step 1: Remove Your Spare Tire
The first step is to remove the spare tire from underneath your Jeep Cherokee if you have one in place.
Step 2: Remove the Bolts
Afterward, you can remove the four bolts on the frame rail. There will be two bolts on the passenger side and two bolts on the driver's side. You can use an impact drill with a 21 mm swivel socket attachment. The swivel socket provides enough room, as the trunk is slightly slanted.
Step 3: Raise Your Hitch Into Position
Now, you'll want to raise the hitch into position. Line the hitch up with the two holes you exposed by taking out the bolts in step two.
You may need an extra set of hands so you don't accidentally damage yourself, your vehicle, or your hitch. Alternatively, you can use a hitch jack if you have one.
Step 4: Secure the Hitch
Now that the holes are lined up, you can secure the hitch to the frame. Use the bolts you removed and reinstall them, starting on the driver's side. Repeat the same installation for the passenger's side.
Step 5: Tighten and Torque the Hitch
With the bolts loosely fitted, take the 21 mm swivel socket and tighten the hitch to manufacturer specifications. Afterward, use your torque wrench and torque the hitch following the same manufacturer's instructions.
Can I Install a Hitch Myself?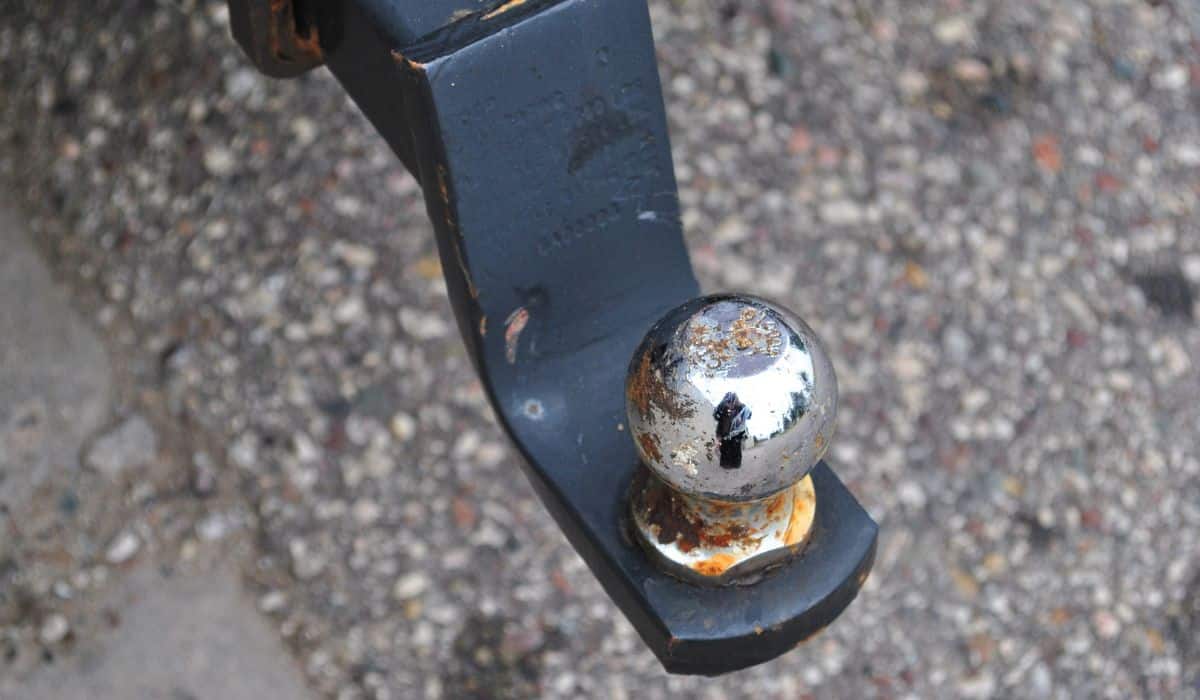 Yes, it's entirely possible to install a trailer hitch to your Jeep Cherokee if you have the right tools. DIY installations can save you money on professional fees and ensure you understand your vehicle.
How Much Does It Cost to Put a Hitch on a Jeep Cherokee?
Professional hitch installations can range in price between $50 to well over $250. The exact price depends on the automotive shop, vehicle, hitch, and difficulty of the job.
Some hitch installations can take longer than others, so the fees can be much higher in some cases.
What Are the Best Hitches for a Jeep Cherokee?
It's important to select the right hitch for your Jeep Cherokee. Some of the best models for Jeep are Class 3 Receiver Hitches.
Off-road Jeeps are well-suited for hauling items, depending on the model's towing capacity. Class 3 options offer a standard 2-inch x 2-inch receiver and an adaptable weight rating.
That being said, be sure to enter your vehicle's specifications when shopping for a hitch and purchase compatible models. Here are a few models to keep in mind:
Reese Trailer Hitch 37042
The Reese Towpower Class 3 Trailer Hitch is a well-reviewed model to consider that's designed for popular utility vehicles like the Jeep Cherokee. The installation is straightforward and can be finished in under an hour.
500 lbs tongue weight capacity

Durable all-welded design for strength and safety

Black powder coat finish resisting rust

OEM-style unbreakable receiver plug included
Curt Trailer Hitch 13172
Another option to consider is the Curt Class 3 Trailer Hitch. This durable hitch offers a weight-carrying capacity of up to 5,000 lbs and a Gross Trailer Rating of up to 750 lbs. The Curt Class 3 Trailer Hitch fits select Jeep Cherokee models, so be sure yours is compatible before purchasing.
Made in the United States

Robust black high-gloss powder coat finish that offers protection

Designed with vehicle-specific instructions for custom fits

Safety tested following the SAE J684

Carefully welded for durability and fit
Curt Trailer Hitch 13171
Another model by Curt is the Class 3 Trailer Hitch 13171. This option has similar specifications to the 13172 but is designed for different Jeep Cherokee years. It has a weight carrying capacity of up to 5,000 lbs and a Gross Trailer Rating of up to 750 lbs.
Made in the United States

Robust black high-gloss powder coat finish that offers protection

Designed with vehicle-specific instructions for custom fits

Safety tested following the SAE J684

Carefully welded for durability and fit