Is Dodge Ram Just Ram Now? [Here's why and when]
This post may contain affiliate links. As an Amazon affiliate, I earn from qualifying purchases.
The Dodge Ram is an incredibly successful truck. Some people still say they see them on the road. But when comparing old Ram trucks with the newest ones, you'll notice one tiny detail: the Dodge badge is missing from most Ram trucks you see on the road today. So is Dodge Ram just Ram now?
Dodge RAM is just RAM now. In 2009, Dodge and RAM split. RAM trucks produced after the separation don't carry the Dodge badge anymore. They are still part of the same company, Stellantis Automobiles, created by the merger of Fiat Chrysler Automobiles and the PSA Group, as of January 2021.
In this article, we'll discuss the Dodge and Ram split. Keep reading to learn more about the history and future of Dodge RAM trucks.
Why and When Did Dodge and Ram Split?
Dodge and Ram split in 2009, to help both brands develop their unique specific traits even better than they did when they were together. You may own a Ram truck that was made before then, and if that's the case, then your truck is truly a Dodge Ram. However, Ram trucks produced after 2009 feature a unique Ram badge not found on pre-2009 trucks.
Dodge now focuses on passenger vehicles with a performance heritage. Since Dodge can now focus on their limited lineup, they primarily produce performance-based vehicles.
Ram originally focused on the capability of trucks. Now, though, Ram has branched out to commercial vehicles alongside their trucks, allowing them to appeal to a broader audience.
Even though the two brands have split, they are still a part of the same parent company and have been for quite a while. Until recently, Dodge and Ram were owned by Fiat Chrysler Automobiles. Now, the two are under the ownership of Stellantis Automobiles.
What Company Owns Dodge and Ram?
Fiat Chrysler Automobiles owned Dodge and Ram, along with several other brands, up until January 2021. The company came about in 2014 when Fiat bought the Chrysler Corporation from Daimler.
At the time, the Chrysler Corporation consisted of Chrysler, Dodge, Plymouth, and Jeep. Since their incorporation into Fiat Chrysler Automobiles, the company discontinued Plymouth vehicles and split the Dodge and Ram brands.
With this split, Fiat Chrysler Automobiles have given each brand a chance to focus on what makes them great. For Ram, that greatness comes from their capable trucks and their new emphasis on commercial vehicles. Dodge's performance is almost unparalleled across the board in vehicles like the Challenger and Charger.
Chrysler represents the more upscale, classically comfortable vehicle, while the Italian brands, Alfa-Romeo, Fiat, and Maserati bring unmatched Italian elegance to the table.
In January, Fiat Chrysler Automobiles merged with the PSA Group to create Stellantis Automobiles. Fiat Chrysler Automobiles brought with them Dodge, Ram, Jeep, Chrysler, Alfa-Romeo, Fiat, and Maserati. The PSA Group added to the lineup with Peugeot, DS Autos, and Opel.
Even though there was speculation about the discontinuation of Dodge and Chrysler with this merger because of how small their lineups are, Stellantis officers have said that they don't have any current plans to discontinue any brands.
Current Dodge Lineup
Even though Dodge's lineup is small, it doesn't lack in power, performance, or style. This year, Dodge only has three vehicles in its lineup: the Charger, the Challenger, and the Durango. Of each of those vehicles, though, there are upwards of 5 models to choose from, each with varying features.
The 2021 Dodge Charger's MSRP starts at $31,125. The Charger can get up to 797 horsepower and is estimated to get up to 30 miles per gallon on the highway. The 2021 Dodge Challenger has an even higher horsepower rating, at 807. Its MSRP is lower than the Charger's, starting at $29,065.
Impressively, the Dodge Challenger can go from 0-60 in 3.25 seconds. The 2021 Dodge Durango's MSRP starts at $32,962. It can tow up to 8,700 pounds, and it has 85.1 cubic feet of cargo space. The 7-seater vehicle is the perfect balance of a family vehicle and a fun-to-drive sports car.
Current Ram Lineup
In perfect contrast to Dodge's small lineup are Ram and its extensive one. This year, Ram presents 11 vehicles on its lineup, including several trucks and commercial vehicles, all capable, heavy-duty, and ready for anything. Like Dodge, Ram's vehicles are all high quality and affordable. Ram also offers several special edition vehicles.
Ram's trucks include the Ram 1500, the Ram 1500 Classic, the Ram 2500, and the Ram 3500. Its commercial vehicles are as follows: the Ram 3500 SRW 10K GVWR Chassis Cab, the Ram 3500 Chassis Cab, the Ram 4500 Chassis Cab, the Ram 5500 Chassis Cab, the Ram ProMaster City, and the Ram ProMaster.
The Ram 1500's MSRP starts at $32,795, and it has nine models to choose from. The 1500 Classic starts at $29,515 and has only three models to compare.
The base model of the Ram 2500s seven models starts at $36,350. The Ram 3500 starts at $37,815, and it has six different models to compare. Ram's trucks offer plenty of options to ensure that buyers get exactly what they want.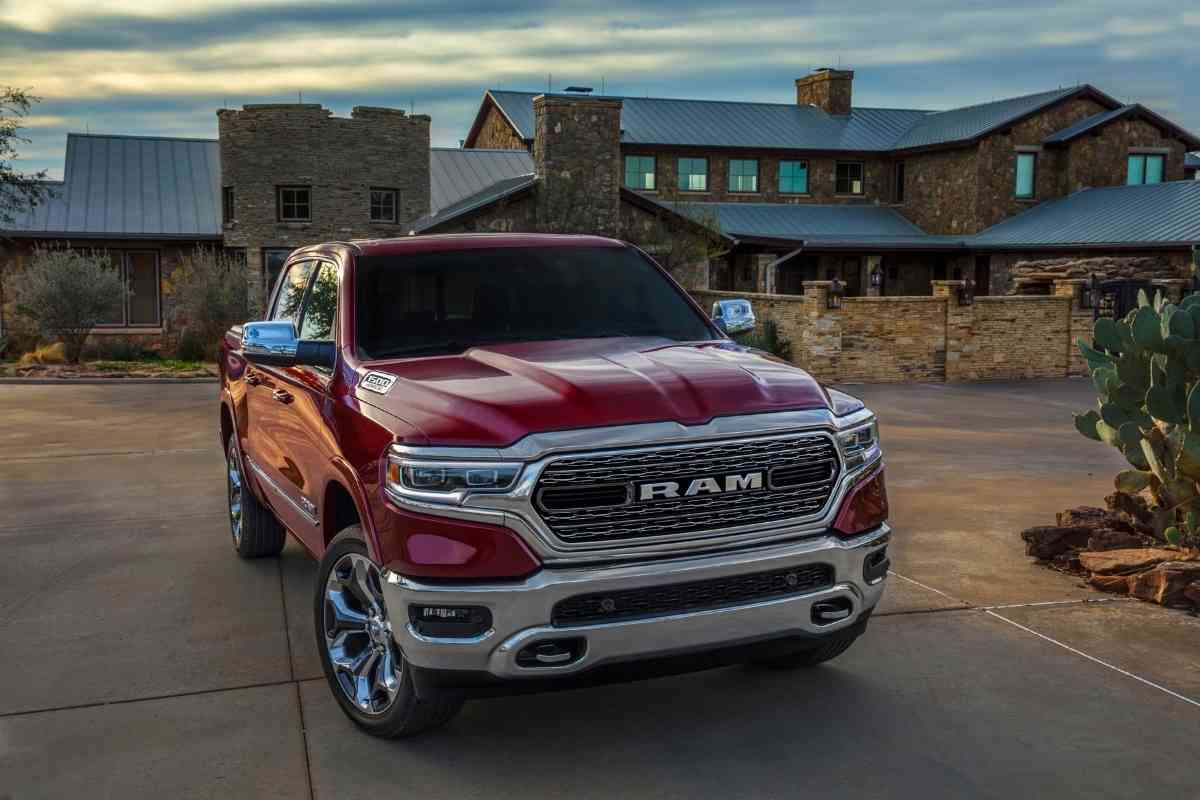 Ram's commercial vehicles are also crafted for the individual. Each Ram Chassis Cab has four different models, and so does the Ram ProMaster City. The Ram 3500 SRW 10K GVWR Chassis Cab starts at $36,100, with four models to choose from. The 3500 SRW 10K GVWR has a higher towing capacity than that of the regular 3500 Chassis Cab.
The Ram 3500 Chassis Cab is even less expensive, with its base model starting at $35,750. The Ram 4500 Chassis Cab starts at $39,900, and the Ram 5500 Chassis Cab, with the highest price of all, starts at $41,000.
The Ram ProMaster City starts at $25,065, and it has four different models. The Ram ProMaster, however, has 18 different models to choose from, with the base model starting at $32,340.
While Dodge and Ram worked well together, they work even better apart. The split has allowed both companies to perfect their vehicle lineups.