Is Ford Really The Best Selling Truck?
When it comes to trucks, most people know the name Ford and all truck lovers know the name Ford as well. It is hard to say you are a truck enthusiast without talking about Ford as a brand. This does not mean that you have to like Ford but it does mean that you know about them. There are so many great trucks out there on the road today and car engineers and designers are working hard to put out the next big thing. So is Ford really on top?
If you have been thinking about buying a truck and wondering where you should start looking or maybe you are just curious and are wondering, "is Ford really the best-selling truck?" Well, we have got you covered. The Ford Motor Company is well known for a reason but are they really number one? Or has another truck company knocked them off the top stop?
Let's find out!
Is Ford Really The Best Selling Truck?
The short and quick answer to that question is: yes. The Ford F-Series really is the best selling truck in America. It has ranked as the best selling truck for 43 years in a row!
It is a known fact that 2019 was not the year for Ford Motor Company. This is because Ford declined 3 percent in 2019. However, despite this decline, the Ford F-Series still shined brightly. What does that mean exactly you ask?
The Ford F-Series continues to stand as America's best-selling truck for its 43rd consecutive year.
Yes, you read that right 43rd….the Ford F-Series had a full year's sales of over 800,000 trucks. Well, if you want to get exact it was 896,526 trucks.
If that was not impressive enough for you, how about this bit of tidbit: since Ford sold a total of over two million vehicles (2,310, 494 vehicles to be exact) which makes Ford the best-selling car brand in America for its 10th year straight.
Even if you are not a Ford fan, you would have to say that they must be doing something right…right?
According to Ford's Vice President of the U.S. Marketing, Sales, and Service, Mark Laneve, "America's best-selling brand for the past decade is on a roll," he continues to say "F-Series celebrates 43 years as the country's favorite truck and 38 years as its [favorite] overall vehicle, and Transit stood at the top of the van podium again."
Mark Laneve does not see an ending insight when it comes to Ford's best selling F-Series and we cannot say that we blame him.
If you want to know more information about Ford's sales, here are some quick tidbits that are quite interesting if we do say so ourselves:
In 2019, the Ford Transit sales were up a whopping 11.7 percent. 153,868 vehicles were delivered. The Transit Connect saw Ford's sales increase up to 30.3 percent with 41,598 cars delivered. This makes Ford America's best-selling commercial van brand for 41 years. You are probably wondering what van statistics have to do with Ford and their trucks and we definitely understand. This bit of information was added to show that Ford not only knows what they are doing when it comes to trucks but also in other departments as well.
For 2020, Ford Motor Company has a lot in stores for their consumers. According to LaNeve, they "promised a winning portfolio and that's what we're delivering with more on the way, including Mustang Mach-E, an all-new F-150, and the return of Bronco," added LaNeve. "It's going to be an exciting year for new products at Ford."
How Does Ford Do It?
Okay, you do not get to be America's best selling truck company for 43 straight years without having some standout features right? So what is it about the Ford F-Series that makes the fan want more?
Why are they producing more and more of these vehicles each year? Sure you can say that Ford as a brand is quite big and people know them.
Maybe consumers who are just getting into trucks will lean towards Ford more than other brands because they are well known.
That would be understanding for a few years but not for forty plus years on top. Here are some reasons why consumers and reviewers alike, truly admire and like Ford as a brand.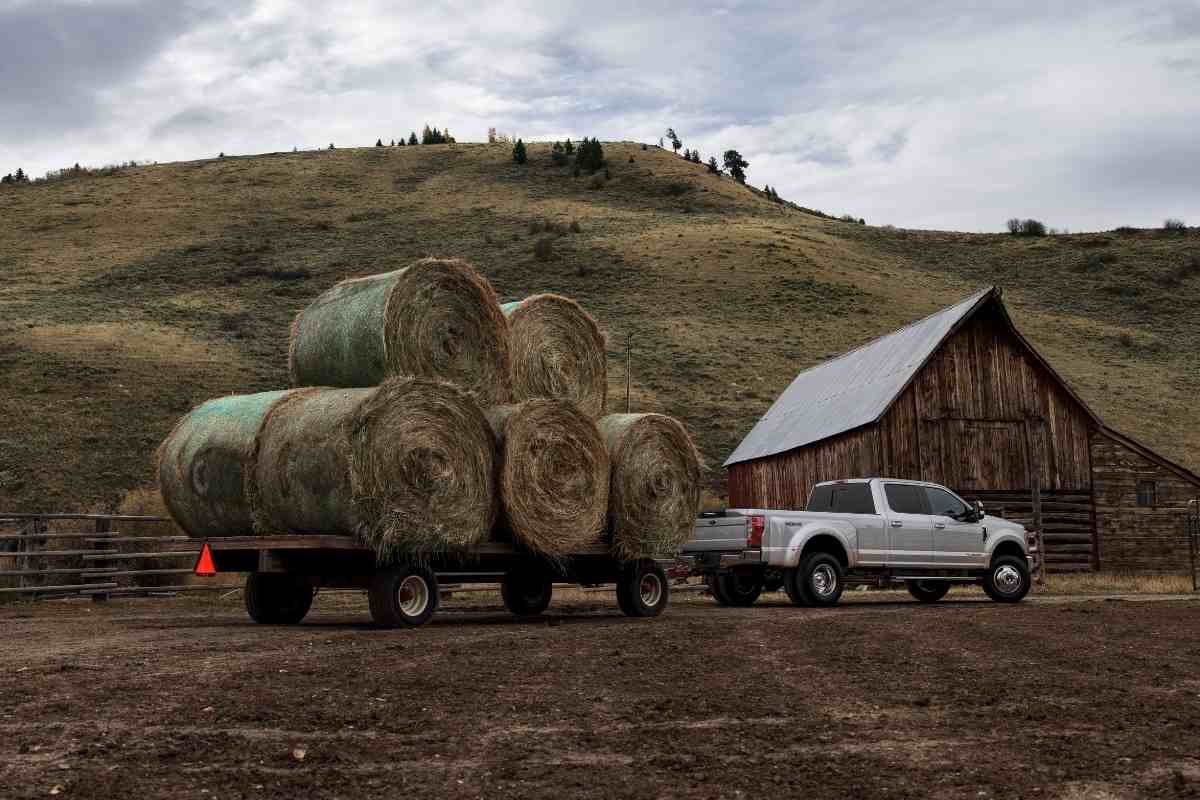 If you are a Ford owner, you should check out if any of these reasons were the reason (or the reasons) why you decided to go with your Ford. Or if it is the reason you still love your Ford F-Series truck.
Let's get started:
They Go Green

The environment is important and anyone that does not think so has another thing coming.

Ford understands this and this is why so many customers feel proud to give support to Ford.

Ford offers green-friendly interior parts as options for their consumers

They also incorporated environmentally friendly EcoBoost technology in their vehicles.

Ford does make an effort to give back to the environment and even if you think they are not doing enough, there is no denying that they do try.

We cannot wait to see what they will do to help the environment in 2020 and beyond.
They are Innovative

What makes a brand stay on top is the fact that they do not get too comfortable staying on top. This is because the world is constantly changing and progressing. So even if you are #1 today it does not mean that you will be tomorrow.

Ford understands this and this is why they have never stopped learning and growing. Their patented design and innovation, in their F-Series especially, showcase their efforts in making their cars greener and also capable of self-driving technology

They Have Great Customer Feedback

Okay, you do not get to be on top year after year if consumers do not like you. Word of mouth is the best advertisement. Not only is it free for the company but it is also the most effective. People are not just telling their friends and family these days if a truck is not up to par. Social media plays a large role as well. Platforms such as Twitter are a great place for consumers to vent if they dislike a truck and that tweet will reach thousands of people (or more). If their account is not private then it means anyone can see their review.

Since Ford still holds the crown it must mean that their customers are happy with them.
In Conclusion | Why is Ford so Special?
The bottom line is, whether you love Ford and are a diehard fan or whether you are one of those people that do not understand the hype there is no denying their sales record. They are on top, and for a reason.
With many competitors entering the truck market each year it is difficult to tell if Ford will keep its crown another year running. However, with 43 years being on the top spot, it is difficult to see the end of their reign, if it is coming.
Cars US News wrote a great article about why Ford trucks are so well known and also quite special. The article is titled, "What Makes Ford Cars Special," and it is quite an interesting piece. If you would like to earn more about Ford as a brand and what makes them stand out amongst their competitors, please click here.