There are a lot of great SUVs on the market, and luxury ones at that. But luxury doesn't always mean reliability. When buying a luxury vehicle, you want to get your money's worth and avoid paying for repairs as much as possible. If you're interested in the reliability of Porsche SUVs, you've come to the right place.
Porsche SUVs are reliable. Porsche makes two SUVs, the Cayenne and the Macan. Both are high-performing lavish vehicles that are well-crafted and will last for years. They may not be the most reliable SUVs, but they do have relatively high-reliability ratings and tend to last after 200,000 miles.
Keep reading to learn more about the advantages and common problems associated with Porsche SUVs as well as find out what the top luxury SUVs are in each category so you can compare and contrast Porsche's version against its competitors.
Porsche SUVs
If you're looking for a luxury car, you're probably tired of low-performance vehicles. You want something with a little more pizazz, something to give you a sense of accomplishment, or a thrill when you drive it. Luxury cars are decked out with safety and convenience technology, as well as the latest in comfort. And Porsche is a great manufacturer of luxury vehicles.
Like mentioned earlier, the two SUVs made by Porsche are the Cayenne and the Macan. The Cayenne is a bit bigger than the Macan, so if you're looking for an SUV that has lots of room the Porsche Cayenne is the car for you.
As for reliability, the 2020 Macan received a 4.5 out of 5 on its reliability rating, while the Cayenne only scored a 3. Let's take a look at the advantages and disadvantages of each. (Source)
Cayenne
The 2021 Cayenne costs a whopping fifteen grand more than the Macan. They have very similar fuel economies, but the Cayenne has a bigger fuel tank. It has an 8-speed transmission and a 3-Liter V6 engine. The Cayenne has a horsepower of 335. Its storage and seating add 7.3 cubic feet to the body of the Macan.
The Cayenne is built for both on-road and off-road because of the three settings on their off-road system. Because it's a larger car, the Cayenne can tow much more than the Macan. With a higher horsepower, speed and fast acceleration are fantastic perks you get with the Cayenne. According to U.S. News, the Cayenne comes with bigger and better interior technology than the Macan.
While both cars have luxury interiors, the prize goes to the Cayenne for premium materials and comfortable seats.
Macan
On the other hand, the Macan costs about $52,100 right out of the factory. It can hold 20 gallons of gas, but its transmission is a 7-speed Porsche Doppelkupplung. The horsepower of the Macan is 248, significantly less than the Cayenne. The Macan is pleasantly small at 53 cubic feet total. According to MotorBiscuit, the Macan handles better than most cars.
Of course, the reliability varies every year. The Porsche Macan is a newer model, so there aren't as many years to choose from as the Porsche Cayenne, but both models have been around for five years or more.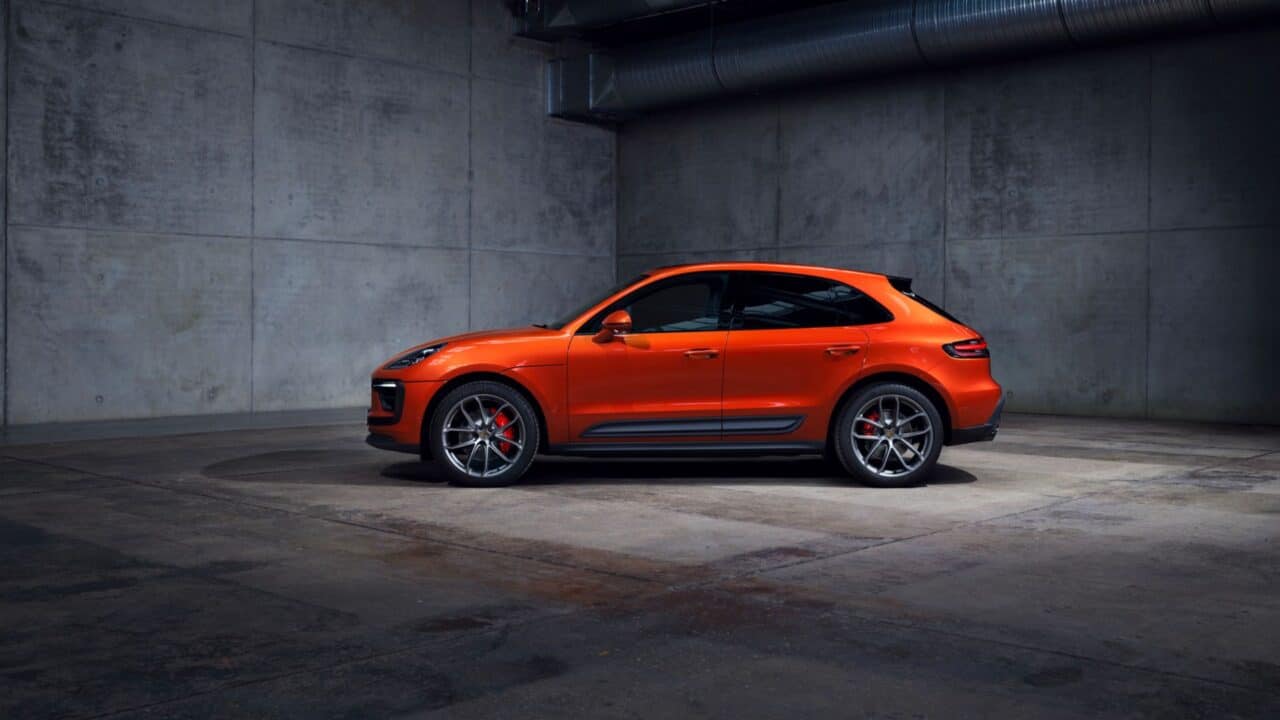 Common Problems
If you're looking for a reliable vehicle, either Porsche is an SUV that you should consider purchasing. However, no car is perfect. Here are some common problems users run into with each Porsche SUV.
Cayenne
Transmission Issues: These can include shift delays, jumping or skipping, grinding, shaking, burning smell, whistling noises. Transmission problems can have detrimental effects on your fuel economy and other vehicle functions.
Stalls: Corrosion, a faulty EGR valve, low fuel pressure, broken torque converter, or too much/too little oxygen in the engine can make your Cayenne stall.
Windshield Wiper Failure: If your windshield wipers aren't working, some plausible causes might be a shot fuse, a broken relay, broken motor, or your car's computer thinks your hood is still open.
Engine Problems: If you're experiencing problems with the engine, you might have an engine misfire, oil leaks/not enough oil in the tank, rattling noises, or coolant leaks.
Macan
Sensors: Often, the parking-assist sensors can be too sensitive and beep when there is still plenty of space on either side of the car.
Oil Leak: If you don't keep good track of how much oil is in your tank, you could experience an oil leak without your notice and end up having to replace your engine.
Bad Suspension: Sometimes you might lose the ability to switch in and out of sport mode, which can create a bumpy ride, even when your driving on paved roads.
Although you may run into any of these problems when you drive the Porsche Macan or Porsche Cayenne, and they can be expensive to fix, Porsche has a wonderful warranty, so you may be able to get it fixed for free.
Most Reliable Luxury SUV
Porsche's make great and reliable cars. Most Porsche owners have no complaints about their vehicles. However, if you'd like to broaden your horizons, there are plenty of other luxury SUVs on the market. Each of the following models is the top car in their categories:
Volvo XC40 (#1 Best Luxury Subcompact SUV)
Genesis GV70 (#1 Best Luxury Compact SUV)
Audi Q4 Sportback E-Tron (#1 Best Luxury Compact Fastback SUV)
Porsche Cayenne (#1 Best Luxury Midsize SUV)
Porsche Cayenne Coupe (#1 Best Luxury Midsize Fastback SUV)
Lincoln Aviator (#1 Best Luxury 3-Row SUV)
Lincoln Navigator (#1 Best Luxury Full-Size 3-Row SUV)
There's a luxury SUV out there for everyone, whether you need a Fastback, a family car, or a small commuter car. If Porsche doesn't have what you want, the SUV you are looking for is somewhere on the market.
Porsche is known for making luxury cars, but no one would buy them if they weren't reliable. Both the Porsche Macan and Porsche Cayenne are reliable SUVs. Although you may still run into some issues after purchasing one of them there are not many common problems for either vehicle model.