Is Tundra or Tacoma More Reliable?
This post may contain affiliate links. As an Amazon affiliate, I earn from qualifying purchases.
In recent years, the number of Toyota pickup trucks on the road has increased. Toyota manufactures two different trucks, the Tundra and the Tacoma. Both trucks are very different, but which one is more reliable?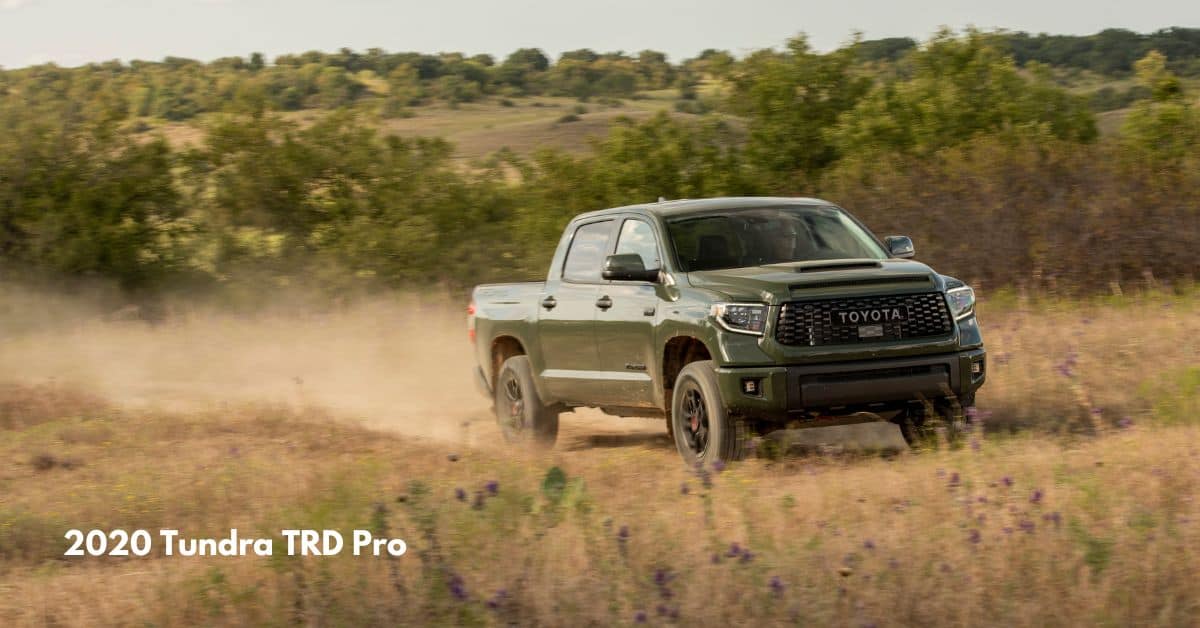 Older Toyota Tacomas are more reliable than older Toyota Tundras; however, Toyota Tacomas receive inconsistent reviews and reliability ratings. Unlike older Toyota Tundras, recent models receive few complaints about the engine. Both the Toyota Tacoma and Tundra are popular trucks.
Both Toyota models are excellent, but no car is perfect. Depending on the year of the model, you might have issues involving anything from the paint peeling to engine malfunctions in either model. That said, what are some common issues drivers commonly run into for both the Toyota Tundra and Tacoma?
Common Problems for the Toyota Tundra
The Toyota Tundra was introduced into the American markets in 1999 to compete with other big trucks like the Ford F-150. Since then, the Tundra has seen both problems and perfection.
The problems started as minimal and unimportant, but between 2004 and 2010, the problems worsened. As each year brings new issues to consider, let's go over the three worst years for the Toyota Tundra.
2007: The most common problem with the 2007 model involves the engine. This includes the ari injection pump not working, pistons slapping in the cold, and air pumps getting stuck. Before you buy a 2007 Toyota Tundra, be sure to have a mechanic verify that the engine is functioning properly.
2005: 2005 Toyota Tundra models struggle with their engines, specifically the secondary air pump. Consumers have also complained that the check engine light is on with no apparent problems in sight. This can certainly be worrisome, and should be looked at by a mechanic. It could be a computer error or a sign that there is a hard-to-see issue with the engine.
2008: For 2008 Toyota Tundra models, the engine wasn't as big of an issue as the electrical system was. Electrical issues included a faulty starter or a broken alternator. Another common problem that 2008 Tundras have involves the interior accessories. Owners complained about radio malfunctions as well as defective warning lights.
Source: Car Complaints
Common Problems for the Toyota Tacoma
Unlike the Tundra, the Toyota Tacoma has seen a steady incline in problems reported over the years, with some exceptions. Its early years have relatively few complaints. But in 2004, more issues started to arise.
There was a momentary lapse from 2010 to 2015 where complaints died down a little, but they shot back up again in 2016. Let's take a closer look at the three worst years so you know what to expect.
2016: Unfortunately, the 2016 Tacoma has a troublesome transmission and engine. The most common transmission issues involve difficulty shifting gears, especially in cold weather. Additionally, the Tacomas tend to have very loud engines that vibrate so intensely you can feel it through the floor.
2009: While the 2009 Tacoma only had issues with the interior accessories, there were many issues reported. The top four most common problems with this truck involve the radio. Apparently this is a common issue for Toyota vehicles. In the 2009 Tacoma, the radio might sometimes switch off, play at a volume you can't control, or display incorrect information.
2007: The most common problems for 2007 Tacoma involved body and paint issues, such as fading, chipping, or peeling paint, and rusting. Other common problems involve the engine. Some engine problems to watch out for with the 2007 Tacoma are weird surges in high gears, or a failure of the throttle control.
Source: Car Complaints
Recommended Reading:
Toyota Tundra Reliability: A Comprehensive Guide by Generation and Year
Most Expensive Repairs
Some issues with the Toyota Tundra and Tacoma that involve interior accessories might just be an annoyance. Others could be potentially dangerous. If you're experiencing any trouble with the engine, transmission, or any other essential aspects of your vehicle, have your truck looked at by a mechanic immediately. Have it repaired as soon as possible to avoid life-threatening situations.
Unfortunately, those more serious problems are expensive to fix. The Toyota Tundra seems to have the most issues with the engine, so keeping that model in working condition may hurt your budget a bit. If you're worried about costly repairs, we'd recommend Tacoma.
That said, no car is immune to sudden, expensive repairs. Both the Tundra and Tacoma could suddenly require several thousand dollar repairs. Do your research before you buy either vehicle.
Make sure the truck has never been in an accident, doesn't have a history of serious repairs, and has had routine maintenance. You should also verify that any vehicle recalls were addressed by the prior owner.
Things to keep in mind when buying a used Toyota pickup truck:
Oil Levels: Some drivers have reported oil leaks.
Check Restart: When you get back from a test drive, turn the engine off for a few minutes, then turn it back on. It may have trouble starting back up again so quickly.
Braking System: Take the truck you are looking at purchasing to a technician. They will inspect it and ensure the brakes (including the parking break) function properly.
Suspension: Drive over uneven ground slow enough that you can hear any popping or grinding sounds. These sounds could indicate an issue with the suspension. Watch out for non-factory suspension or other parts.
Which is the Most Reliable Truck: Tundra or Tacoma?
Both the Toyota Tundra and Tacoma have issues, but which one is more reliable? How reliable a truck is depends on the year and how well the previous owners have taken care of it.
The Toyota Tundra has recently improved and is becoming more reliable. However, if you are going to purchase a used Toyota truck, you should purchase a Tacoma, since previous models have had fewer issues than Tundra models.
In conclusion, both Toyota trucks are solid choices. They are both fairly reliable, and they do not have consistent problems. Make sure to do your research and thoroughly look into all of the common problems of the truck before you make the purchase.