How Much Does Jeep Windshield Repair Cost?
Dealing with a cracked or chipped windshield on your Jeep is never fun, and it can be quite expensive, but how much does it cost to repair?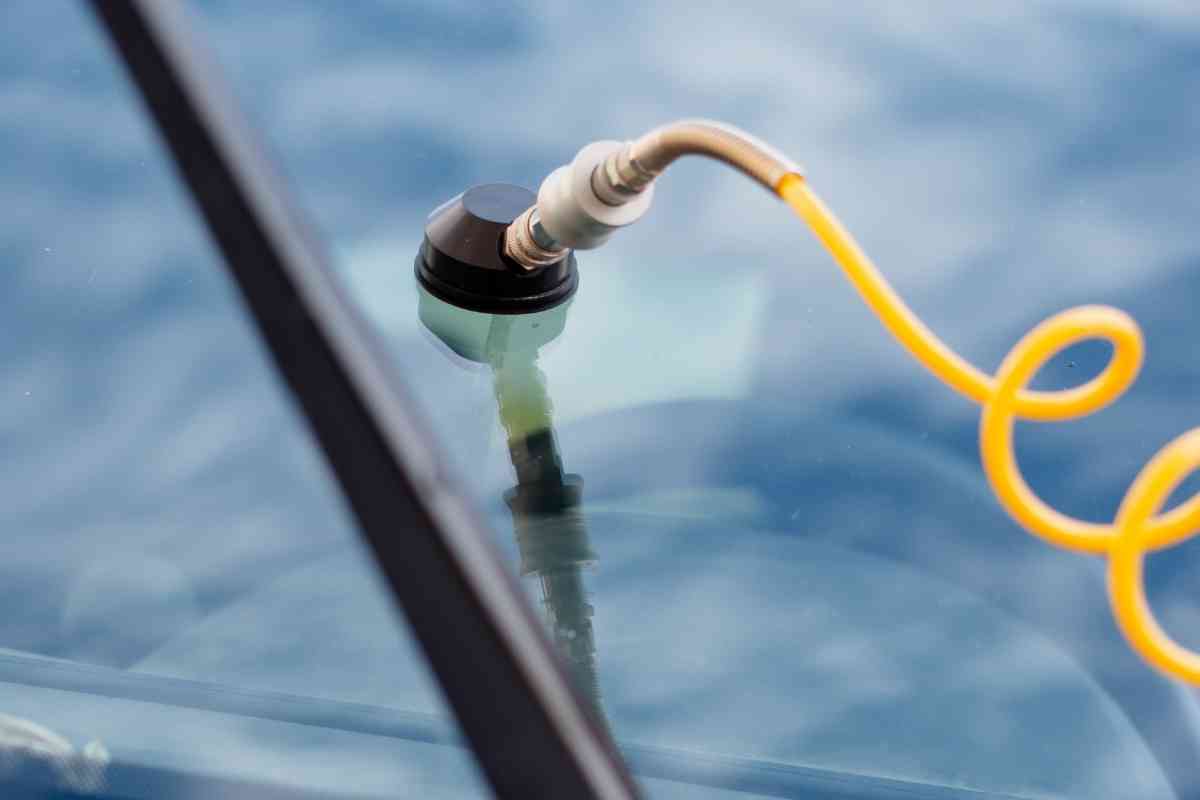 Table of Contents
How Much Does Jeep Windshield Repair Cost?
Repairing a Jeep windshield costs roughly $190 to $400 – with expensive windshield replacements costing upwards of $350 to $750+. The price to repair a Jeep windshield can vary depending on the model of the vehicle, the year it was manufactured, and the repair shop you take it to.
After extensively researching repair shop prices and Jeep automotive forums, I have been able to gather enough information to determine how much it costs to repair a Jeep windshield.
My research has indicated that the cost of fixing a Jeep windshield can vary depending on the make and model year of the vehicle, as well as the location of the repair shop.
Jeep Windshield Repair Costs
Jeeps are built to be durable and reliable vehicles that you can drive in a variety of different adverse road conditions.
The company has an impressive lineup of crossovers and fully off-road SUVs that can take a beating, which is why these vehicles are extremely popular among drivers that like to hit rugged terrain.
Despite the tough characteristics and design of Jeep SUVs, the one part of these vehicles that is still quite fragile is the windshield.
One of the most common maintenance issues that Jeep owners run into with their vehicles is getting cracked or chipped windshields, which can be tedious and costly to repair.
That is why most Jeep owners pay an average of $190 to $400 to fix their windshields. Prices for Jeep windshield repairs and windshield replacement costs can fluctuate, as there are a number of factors that influence the cost of this maintenance issue. 
What Affects the Cost of a Jeep Windshield Repair?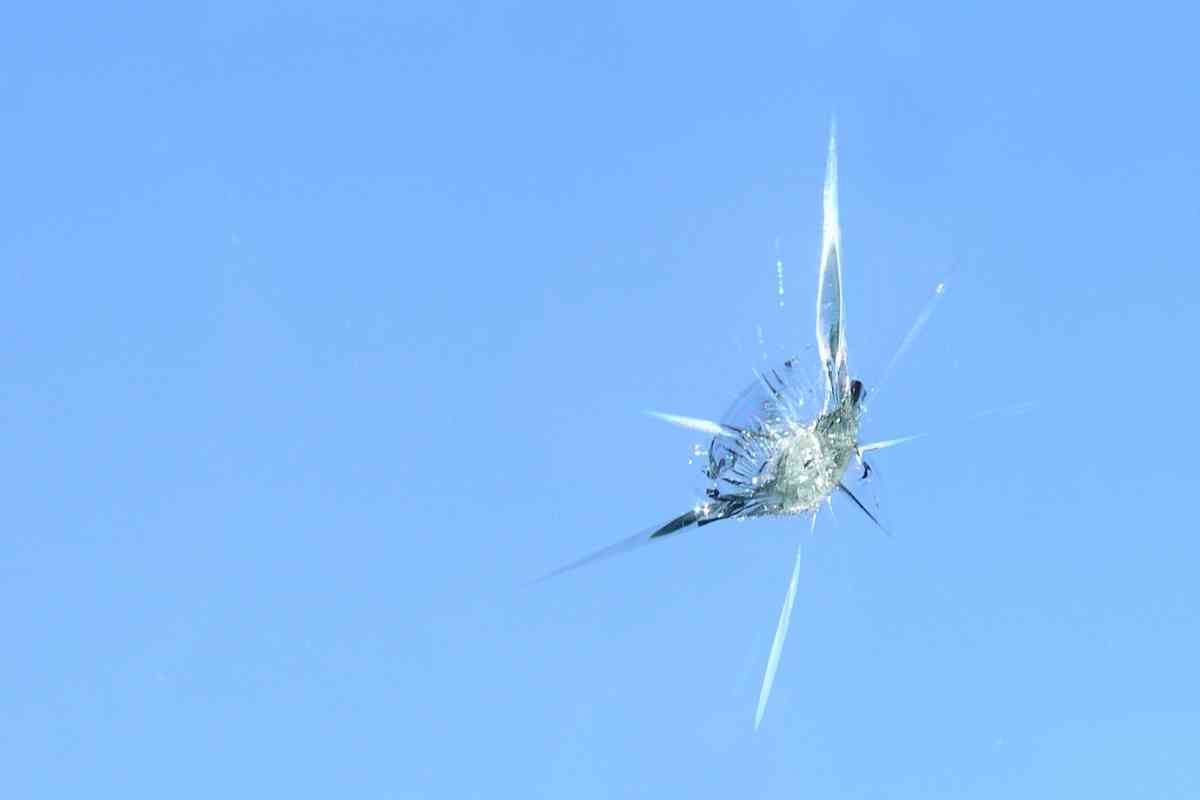 If you were to call up auto repair shops to get a quote on your Jeep's windshield repair job, you will find that you can get a lot of different estimates.
Not all Jeep windshields are made equally and the price that you end up paying can greatly vary.
Depending on the model vehicle that you have, the year that it was manufactured, and the repair shop that you reach out to, you may find that your windshield repair costs can be anywhere from $189 to $1,000+.
Let's take a closer look at these price factors in more detail.
Jeep Model
Despite virtually every Jeep vehicle having a similar design and aesthetic, the company makes several different models.
The model of your jeep will ultimately influence the amount that you pay for your windshield repair. These are the standard Jeep models that you will find:
Jeep Wrangler
Jeep Grand Cherokee
Jeep Compass
Jeep Renegade
The reason why you may get different quotes on your Jeep model is that each car has a different type of windshield – with some potentially costing quite a bit more than others.
For example, when I looked into the cost of repairing a windshield for a Jeep Wrangler, most cost estimates were around $200 to $400.
However, other Jeep models such as the Grand Cherokee can be more expensive for windshield repairs, ranging from $350 to $1,000+.
Vehicle Year
A lot of Jeep owners are often surprised to find that their vehicle's manufacturing year can heavily affect their windshield repair costs. Whether you own a Jeep Wrangler, Grand Cherokee, Compass, or Renegade, you will get a different quote for your windshield repair depending on the year that your car was made.
When Jeep launches a new model year for one of their vehicles, they will generally change the design. You need to keep in mind that even small design changes can affect things like the type of windshield that gets installed.
This is one of the biggest determining factors for how much a windshield repair can cost – with even a 1-year separation between models potentially amounting to hundreds of dollars on top of the final price.
With that said, I have found that older Jeeps tend to be cheaper for windshield repairs. For example, this is an average price breakdown for Jeep Wrangler & Grand Cherokee window replacements based on the years that the vehicle was released.
Jeep Wrangler (1995 – 2010) – $190 to $310
Jeep Wrnagler (2011 – 2020) – $275 to $550
Jeep Grand Cherokee (1987 – 2001) – $260 to $280
Jeep Grand Cherokee (2014 – 2020) – $390 to $700
These prices clearly indicate that newer Jeeps can be considerably more expensive to repair – with some of the latest models costing more than $500.
Repair Shop Location
While the Jeep model and the year that your vehicle was released will generally be the most influential factors for how much you pay for your windshield repair, another important aspect to keep in mind is the location of the repair shop.
Each repair shop will have different prices for windshield repairs and some are going to be a lot more expensive than others. This often has to do with the local economy of the area, as some places simply charge more based on the cost of living in that region.
However, repair shops will also charge extra based on what is available to them. If parts are readily available and do not require pricey transport fees, then the repair shop will not include this in your final costs.
With that said, if your Jeep's windshield needs to be shipped from out of state, there may be additional transport costs that are included in your final bill.
That is why you should always call up a number of different repair shops to ask them how much they will charge you so that you can get a comparison between different businesses. You may find that you are able to save yourself a considerable amount of money by doing so.
When Should I Replace My Jeep Wrangler Windshield?
If a windshield has not been severely damaged, it can be tempting to brush the repair and replacement under the rug. While you may be able to get away with this in certain situations, the majority of the time that a windshield has been damaged, getting it repaired is highly recommended.
While it is always best to ask a professional repair shop if getting a windshield replacement is necessary, a general rule of thumb is to stick to these indicators when evaluating the integrity and characteristics of the glass:
The crack is longer than 6 inches
The glass is tempered
The crack or chip penetrates 50% of the glass depth
The crack or chip extends past the windshield
If your Jeep's windshield has any of the following characteristics, I would highly encourage you to get it repaired. Although it may not seem like a serious safety hazard, even small chips and cracks can prove to be dangerous.
Once a crack or chip is there, it essentially jeopardizes the structure of the entire windshield – implying that any further damage can be much more severe, which is not something that you want to encounter on the road.
Cracks and chips can also become distracting while you are driving and impair your view of the road, which can be particularly problematic at night when the glass damage reflects light.
Key Takeaways
It costs about $190 to $400 to repair a Jeep windshield – with some of the most expensive replacements costing upwards of $750.
The price that you pay for your Jeep windshield repair can vary based on your vehicle's model, the year it was manufactured, and the repair shop that you contact.
Repair your Jeep windshield if the crack is longer than 6 inches, the glass is tempered, the damage penetrates 50% of the glass depth, and the damage extends past the windshield.