Replacement Land Rover Keys: Cost to Buy and Where To Get Them!
This post may contain affiliate links. As an Amazon affiliate, I earn from qualifying purchases.
You need to find your Land Rover keys, but they are anywhere. What do you do to replace your Land Rover Keys? Where should you get them? How much will they cost? It happens to all of us. Missing keys and fobs can be a simple irritation or a full-blown crisis. You need another key or fob to get you on your way. The last thing you want to do is call your boss and explain that you aren't going to work because you can't find your car keys.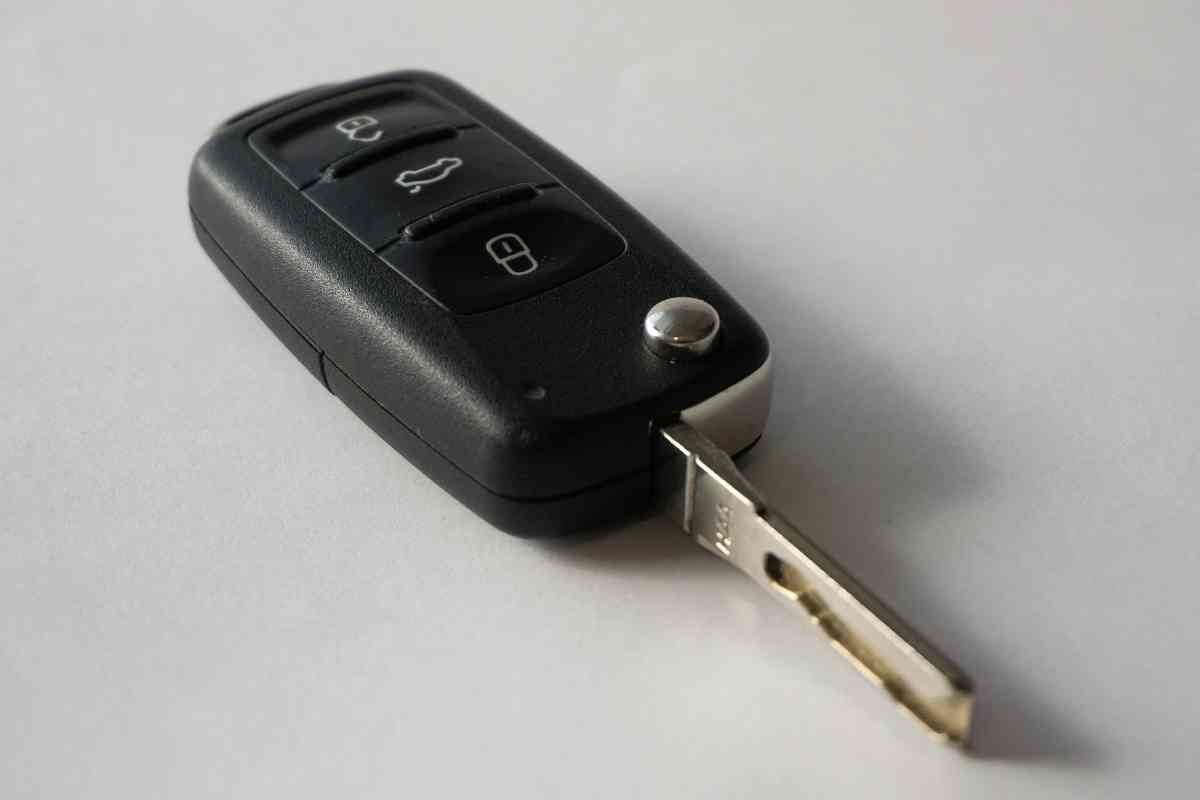 Table of Contents
Where can I get another Land Rover key?
If you need another key to your Land Rover, you have a couple of options. You can call a locksmith who will come out and cut a key to match your vehicle. If your car has a push-button start, you will likely need to tow your vehicle to the nearest dealership to have the new remote programmed.
Most vehicles on the road today have some sort of fob that works with a key or push-button start. While different fobs have different functions included, they have become an integral part of the automotive landscape.
If you need to get a replacement, it is essential to understand the various kinds of options that you have, how much they will cost and where is the best place to have a new key made.
This article explores the options and answers some basic questions regarding Land Rover keys and fobs. Let's take a look at this issue and see if we can help you get back on the road quickly.
What Options Do I Have for Replacement Keys/Fob?
As mentioned above, you have a couple of options should you need to get a replacement key for your Land Rover. Read this article on how to get a new key if you don't have the original.
Call a Locksmith
Many locksmiths have mobile units designed to provide a convenient service for people who lock their keys in the car or need a quick set. The cost is often cheaper than having your car towed to a dealership and then paying for a part and a reprogramming. (If it is not cheaper, it will be faster). Most mobile units can be on the scene in less than an hour.
Be prepared to show that you are the rightful owner of the vehicle before you have a key made (chances are the locksmith will ask you for a peek at your current registration and driver's license).
Tow Your Car to a Dealership
If your Land Rover has a push-button start, you will be forced to arrange to have your car carried to the dealership. You can purchase the correct fob (assuming that the parts department has it in stock) and then wait while a technician programs the car and the fob.
You should note a couple of things if this is your fate. Some locksmiths can reprogram fobs (you should ask), but don't expect the dealership to send you a tow truck and not charge you for it. Unless your Land Rover still has Roadside Assistance (it matches their limited warranty of four years/50k miles), you will need to pay for a tow truck.
(Do not have the service department send a wrecker because they will mark up the charge before they put it on your bill).
Another consideration is that you should not expect your car to be programmed when it lands on the dealership's lot. Most service departments are very busy, and because your car is arriving without an appointment, so to speak, it will have to wait until a technician is free.
It might be a full day or more before you get a call to come and pick up your Land Rover.
What Kind of Keys Does Land Rover Use?
There have been a variety of keys and fobs used by Land Rover over the years. For an excellent article on whether Land Rovers hold their value, see fourwheeltrends.com
Basic Key
If you are driving a classic (pre-1995), chances are your car needs just a basic key to stick into the ignition and start the engine.
This is the most straightforward key to replace, and a locksmith can come to you and cut a key efficiently. Since there is no fob to program, you should be quickly on your way.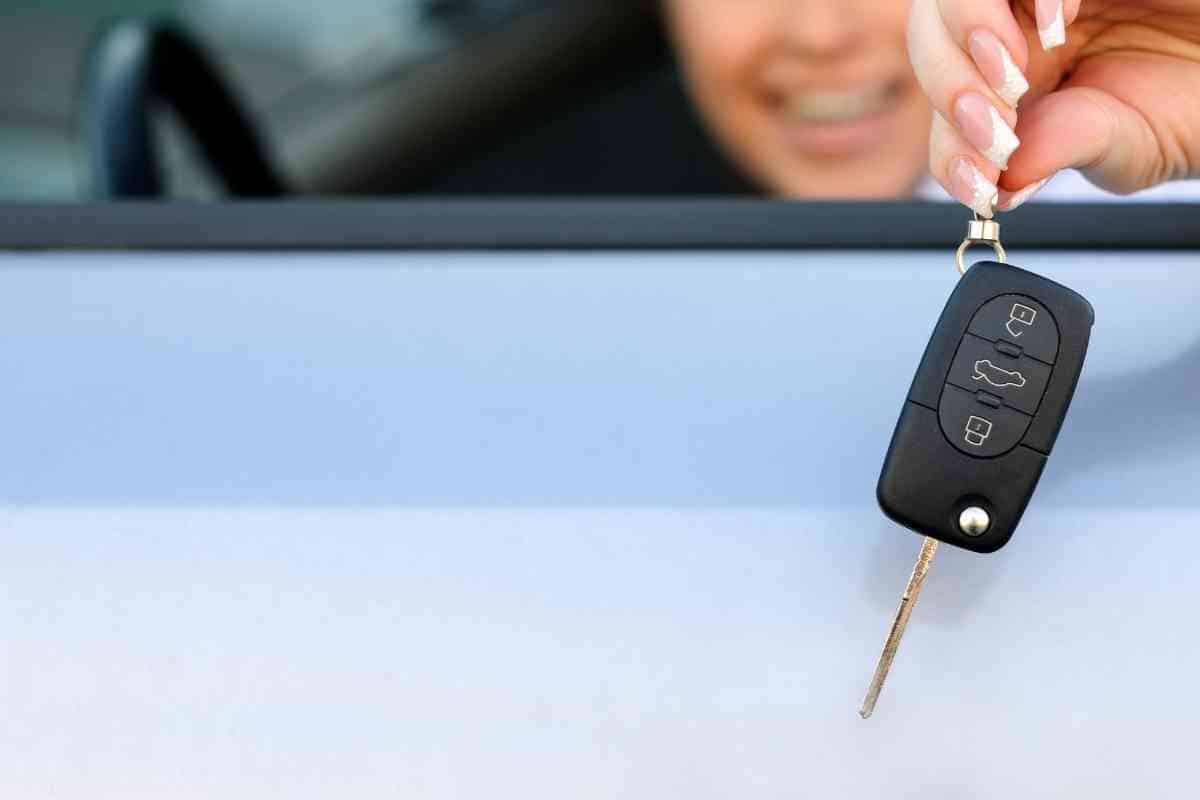 Basic Key and Separate Fob
This key configuration includes a separate key and fob that can be detached from each other. The fob includes a lock and unlocks function, a panic button, or a rear hatch unlock.
The fob does not need to be programmed for a key to be made and start the Land Rover.
If you don't mind using a key to lock and unlock your Rover, you can have someone make a key and drive away. You can always take the fob to a dealer later or ask if the locksmith knows how to reprogram it. (There are many online videos about reprogramming a basic remote, but I wouldn't trust them).
Switchblade Key Fob
One of the configurations the Land Rover has used for years is called a "flip-key," where the metal portion of the key works like the blade of a knife.
Hit a button on the remote fob, and the critical portion "flips" up and then is ready to be put into the ignition. A locksmith can make you a key and get you on your way. Usually, the fob does not need to be synced with your car for the key to work.
Integrated Smart Key
This is a key with a few buttons on the base, but one with an intelligent chip. The microchip identifies that the car matches the key and gives the key "permission" to start the engine.
This is a key that the locksmith can cut but may or may not be able to program. Be sure to ask when you place the call to inquire about their services.
The dealership can do this key because they have the appropriate OBD ii software. They plug in a small unit under the dash, and the technician logs into the Land Rover maintenance program with an iPad.
The car tells the iPad its VIN and diagnoses any DTCs (Diagnostic Trouble Codes), and the technician hits a few buttons to initiate reprogramming. (If it sounds simple, it is for the most part).
Smart Fob
Most recent models of the Land Rover have a push-button start with a fob that is self-contained. You can keep the fob in your pocket, purse (or even in the car) because the car and the fob talk to each other.
This is by far the most expensive fob/key to replace. Because the fob has a transmitter that has to do more than just unlock and lock – it has more sophisticated functions – the price for a replacement goes up. Expect to pay a few hundred dollars for the remote and an hour of service labor to reprogram the fob.
The only place you can get this done is at a dealership. Most locksmiths do not have the appropriate software to do the task, but it never hurts to ask.
What kind of Legal Documentation do I Need?
This situation often confounds many customers trying to get a key cut for their Land Rover. No locksmith or dealership will do any work for you unless you can prove to them that you own the car. If you do not have the current registration (on you or in the glove box of your car), you should not expect any person to cut you a key or program a remote.
The dealership (locksmith) simply cannot afford to put themselves in legal jeopardy. Imagine if the locksmith cut you a key, but you were just some guy who wanted to steal a car.
If they didn't verify the owner and handed a stranger the key to your car, you would be suing the lock company. (It gets worse if the car is involved in an accident).
You should be prepared to show an ID (current and valid driver's license). This request is designed to prove that you are who you say you are.
Please note that an insurance card will not work, nor will the title to the car. Insurance cards have your car and VIN printed right on them, but all they show is that the car was insured, not that you own it.
A title might show that you owned the car but does not show that the car is appropriately tagged and legally driven on the street.
It won't matter how much you argue the case or scream at the top of your lungs. Without these two pieces of documentation, you will not get anything done.
What is the Cost of Replacement?
The least expensive key and fob to replace are separate and do not have an intelligent microchip embedded into the base. The remedy is a simple cut and reprogram. The expense will be a couple of hundred dollars for the key and synced remote.
The most expensive key/fob to replace is the self-contained fob that remotely starts the Land Rover. You can expect to pay a few hundred dollars for the part and then at least an hour of additional labor (around $135 per hour – depending on where you live).
Because different key fobs do different things, the price will vary somewhat.
Can't I Start My Car from My Wristband or Phone?
In the most recent Land Rover models, you can start your car from a special wristband you wear. However, if you read the fine print, the car will not go until the fob and the car talk, verifying the command you initiated on the wristband. You still need the fob to be inside the car for you to be able to drive it.
The moment you put your foot on the brake, the car will stop, forcing you to push the start button. Since there is no fob, the car will inform you that the key is not detected, and you will not be going anywhere.
Isn't Key Replacement Included in the Warranty?
The standard manufacturer's warranty covers any mechanical failure. However, the dealership where you purchased the vehicle may have sold you a key policy. Many finance managers sell insurance products, including key replacement policies. Check your paperwork or call the dealership if you think you purchased a plan.
What Should I Do if I am Stranded?
If the lost key to your Land Rover has become a full-blown crisis, you need to call a tow truck. The wrecker will arrive, load up your car and charge you to take it to the nearest dealership. (Do not call the dealership to arrange a tow truck to be sent, as they often mark up the cost of the tow, and you will pay more
Save some money by calling the tow truck yourself.
A couple of things to note here – if you call a tow truck, understand that most wreckers will only allow one person to ride in the tow truck with the driver.
If you are traveling with the family, or even your spouse, somebody is going to get left behind. (I am guessing that this is not something that will work with just about anyone).
Another consideration hinges on the time of the incident. If you call after regular business hours or on the weekend, you will have to motel it somewhere (if you are far from home). Of course, this means more money spent than you might have wanted to. The dealership may be very empathetic but not have a technician to work on your issue until the following day.
I Have an Old Remote. Can I Use it?
No. When a new remote is programmed, all old remote fobs can no longer work. Now, if you have a spare remote and want it synced to the new programming, more than likely, the dealership can do this.
You will need to ask when you call the dealership and bring the extra fob up to the service advisor before reprograming another one.