Buying a Jeep:
As I described in the about section, I have always wanted a Jeep Grand Wagoneer. It is/was a bucket list item for me, so as my wife and I both said, "Why not get it".
I'm sure there are a few friends and family members that don't get it, but that is okay. We do.
The kids are also really into the Jeep and are excited like I am. I recall a friend forwarding a photo on Facebook about driving a Jeep because your kids will never remember getting great gas mileage.
As a result, I made my own version in the featured photo for this post.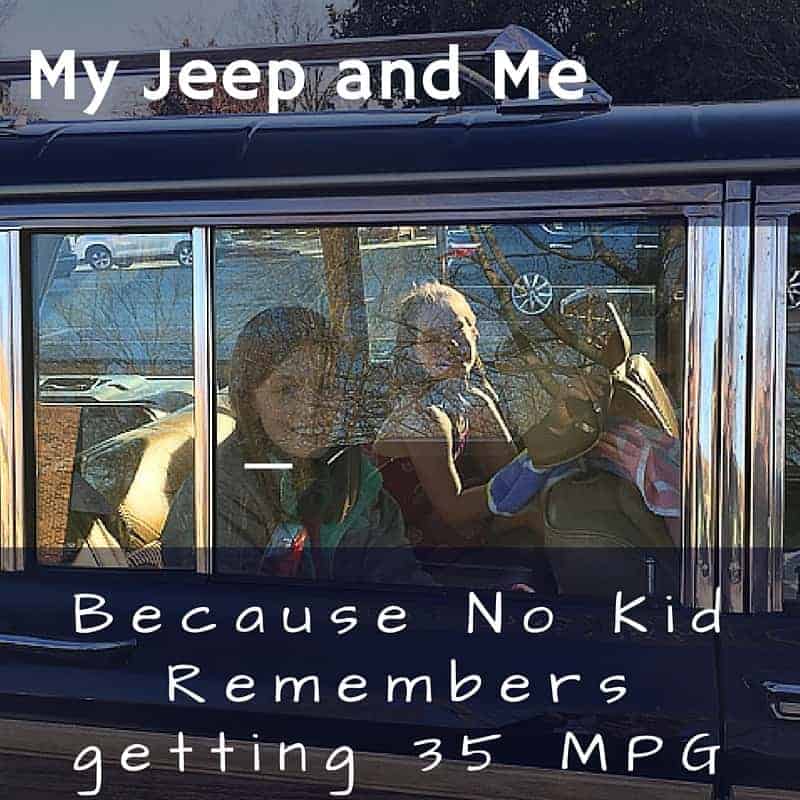 Clearly I am not a graphic designer (and my wife, who is a designer, is too expensive for me to hire). With this said, I will try my best to improve with future posts.
To justify buying the Jeep now, I found an article on Bloomberg.com discussing why now is the time to buy a Jeep Grand Wagoneer.
Their argument was that when Jeep comes out with the new Grand Wagoneer in 2018 it will likely increase demand (and values) of the original Jeeps still in operation.
Unfortunately, the governments Cash for Clunkers campaign cause many Grand Wagoneers to get crushed.
As a result, parts have gotten harder to find, but fortunately there are enough people who love these Jeeps and they saved them and will sell parts.
I will probably add a page on My Jeep and Me of resources to find used and new parts. This way when others are trying to locate parts, they will not have to search as hard as I have.