5 Tips To Remember When Cleaning The Chrome On Your Car
This post may contain affiliate links. As an Amazon affiliate, I earn from qualifying purchases.
When cleaning the chrome on your car, there are some very specific ways you will want to clean it to ensure it stays in pristine condition. There's nothing like shiny chrome on a car to attract a person's attention. Chrome accents can really make a car pop, but not knowing how to care for it can make a big difference in its overall appearance. It is not difficult to keep your car's chrome looking blingy and bright, but you will want to make sure you use the appropriate products to get that signature chrome shine.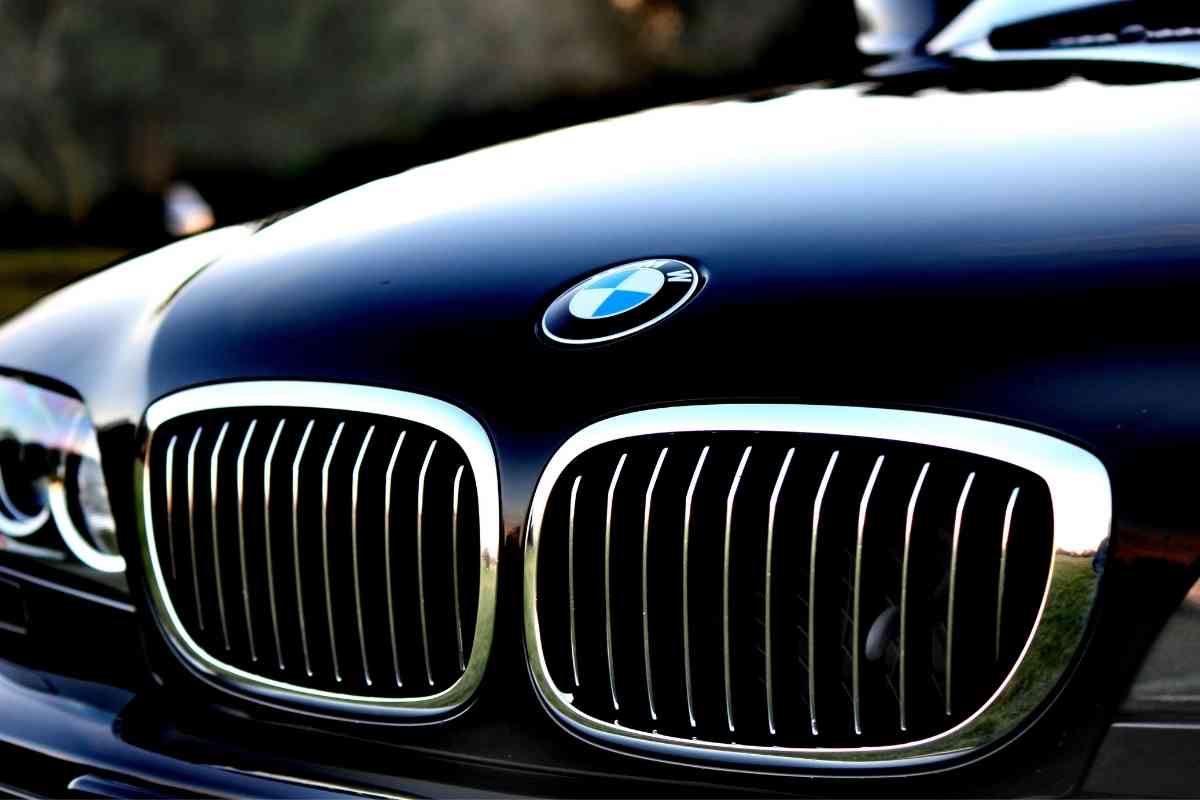 Table of Contents
How do you safely clean the chrome on your car?
Here are the steps to cleaning your car's chrome:
Make sure your car is clean and dry
Start with the proper equipment
Gather the proper supplies
Follow the proper cleaning steps
Don't forget the drying process
Cleaning your chrome can make a big difference in the overall look of your car, and is also necessary to prevent dirt build-up and possible damage.
But – if you don't know how to clean your chrome properly, you could damage it, and you'll be missing out on one of the highlights of a well-detailed car. Following these steps will ensure a shine that others will envy and will make your vehicle stand out from the rest.
Chrome is short for Chromium, and is the material used on cars that give its bumper, trim lines, and wheel rims a "finished" look.
Though chrome isn't as widely used today as it was on early model cars (what we now refer to as "classic cars", it is still an important touch, especially on higher-end cars.
But taking care of the chrome on your car is important, and not just for aesthetic reasons.
Chrome also has a preventative quality, and is used to protect certain surfaces of a car's exterior from environmental damage as well as human ones, such as light bumps, scrapes, and surface scratches that can easily occur as a car gets older and is driven more frequently.
Taking proper care of your car's chrome will also protect it against corrosive elements, such as rust and dust, and other particles that can not only change the appearance of your chrome but can also damage it to the point where it will need to be repaired or replaced.
Properly caring for our vehicles is important to most of us, but knowing how to take care of them can sometimes be intimidating and may lead to us letting someone else do it. But, if you are tired of paying high prices at the car wash or detail shop, then learning how to do it yourself will be well worth it.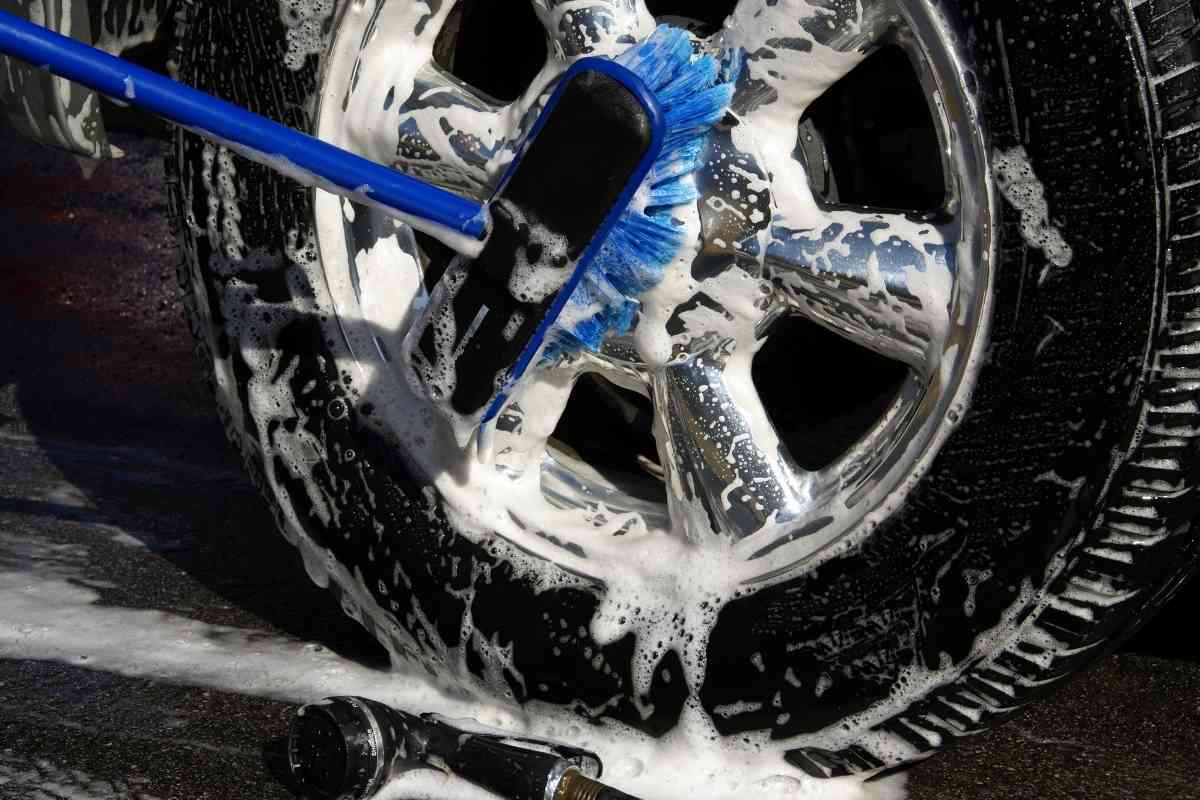 Chrome is a part of your car that is particularly important to pay attention to, as it requires certain products that are made specifically for chrome. Let's learn how you can care for your chrome properly and get that shine that even professional detailers will be envious of.
1. Make Sure Your Car is Clean and Dry
Before you begin cleaning your chrome, you will want to make sure your car has been thoroughly cleaned and is dry before you begin.
Any extra dirt or grime that is lingering on your vehicle will cause the chrome job to be less effective and prevent you from getting the shine you're looking for.
Starting with a car that isn't clean can also affect your chrome's integrity, as any particles of dust or debris can end up scratching the outside of the chrome if you accidentally rub it in while cleaning the chrome.
There are lots of great car cleaning supplies on the market. Pick what works best for you and your budget before you set out to clean your chrome.
2. Start with the proper equipment
Before you begin scrubbing your chrome, you will want to make sure you have all the proper equipment, not just for cleaning, but also for your own safety.
Depending on your skin's sensitivity and the harshness of the chrome cleaner chemicals you choose, you may want to wear gloves while you apply the chrome cleaning product.
Many people prefer latex gloves when using chemical cleaning products, but you can also choose rubber or gloves that are coated with a PVC protectant.
Last update on 2023-09-20 / If you click this affiliate link and make a purchase, we earn a commission at no additional cost to you.
Find a pair that washes easily, keeps the cleaning collusion off your hands, and isn't hard to work with.
You may also want to wear protective glassware or goggles, to keep the cleaning product out of your eyes.
Another important piece of equipment you will need is some high-quality microfiber cloths that you will use to apply the polish onto your vehicle's chrome parts.
Microfiber cloths are widely popular for cleaning all sorts of surfaces and work great to polish chrome, as they are soft, super absorbent, and durable. They also wash well, so you can use them again and again if you decide that you want to wax, buff, and clean your chrome surfaces more often.
3. Gather the Proper Supplies
Now that you have the proper equipment, decide what product you want to use to clean your chrome.
Just like other car cleaning supplies, many types of car chrome cleaners are widely sold, from the internet to auto detail supply stores.
Last update on 2023-09-20 / If you click this affiliate link and make a purchase, we earn a commission at no additional cost to you.
If you aren't sure which product you want to try, my suggestion is this.
Look for a product that is water-based, so you won't need buckets, soap, or a water source when it's time to wipe off the cleaning mixture. Water-based chrome cleaners are also known to be less toxic and better for the environment so you don't have to worry about contaminating wastewater or releasing fumes that may make you sick.
You also may want to invest in a product that states it isn't only for polishing and shining, but also works to remove rust or oxidation that is already present.
This way, if and when you do end up with any rust spots on your chrome, you will already have a product at your disposal that can do the triple work of cleaning, protecting, and repairing your car's chrome in the future.
4. Follow the Proper Cleaning steps
Now for the fun part!
Following the directions on your chrome polishing product, scoop a small amount out and place it directly on the chrome.
Using your microfiber cloth, begin rubbing the product into the chrome, taking care to not rub so hard as to scratch the surface.
You can apply the product in a clockwise or counter-clockwise direction, depending on your preference.
Most high-quality chrome cleaning products will begin to fade to a light gray as you rub them into the chrome. This lets you know they are working effectively and that you have adequately applied the product.
After a few minutes, take a clean microfiber cloth and gently rub across the remaining cleaning product, pulling it off the chrome as you go.
For extra shine, take another clean cloth and repeat this step.
5. Don't Forget the Drying Process
At this point, you should see a significant difference in the shine, texture, and overall appearance of your treated area of chrome on your car. Quite a difference, isn't it?
Don't forget the last step, though. Allow your car's chrome to fully dry before you decide you need to apply another coat or get frustrated and decide to take it to a professional cleaner.
Getting your car detailed is a last resort if you aren't happy with how your chrome looks, but if you've followed the steps outlined above, you should see some great results after your car's chrome has had a chance to fully dry. Be patient…chances are you will like the results!