2023 Toyota 4Runner vs. 2023 Jeep Grand Cherokee: Which SUV is Better?
This post may contain affiliate links. As an Amazon affiliate, I earn from qualifying purchases.
Choosing between the Toyota 4Runner and the Jeep Grand Cherokee in 2023 is difficult because they both perform well and have great features. So how do you decide between the two?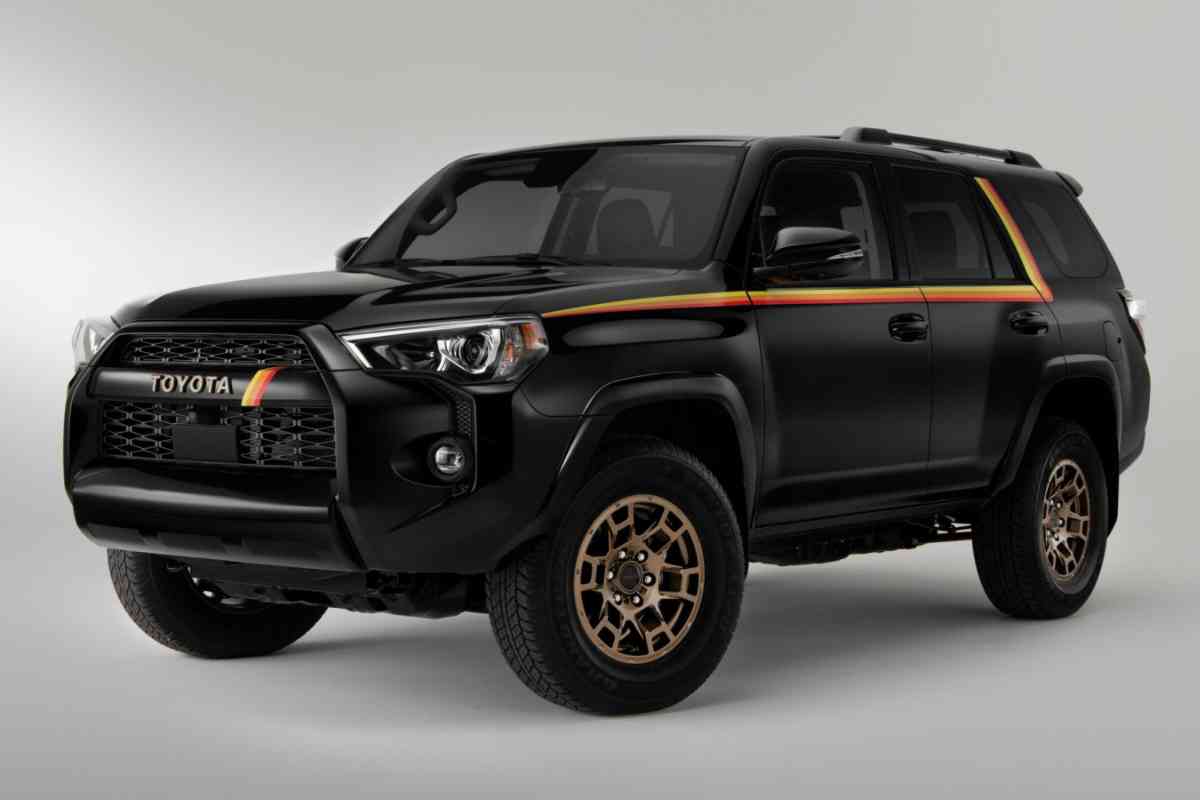 Is the 2023 4Runner or Jeep Grand Cherokee better?
Both the 2023 Toyota 4Runner and the 2023 Jeep Grand Cherokee are mid size SUVs, but the Jeep Grand Cherokee easily beats the 4Runner in many ways. Comparing features like price, gas mileage and off-road capabilities shows that the Jeep Grand does slightly better than the 4Runner. 
To better appreciate the comparison between the two 2023 model midsize SUVs, we talked to technicians in auto shops.
It was interesting to learn the pros and cons of the SUVs and aspects that matter when comparing cars, such as gas mileage and performance. Here are some features that show the Jeep Grand is the better SUV.
How to Choose the Toyota 4Runner and the Jeep Grand Cherokee
Whether you settle for the Jeep Grand Cherokee SUV or prefer the Toyota 4Runner model, comparing general performance helps, especially if you are going for the 2023 models.
This is the best way to confirm if the Grand Cherokee truly takes the lead or if this is a hyped marketing strategy. Below are awesome aspects worth comparing before drawing any conclusions.
Considering a used 4Runner? Check out our guide to the best and worst years for the Toyota 4Runner.
Gas Mileage and Performance Comparisons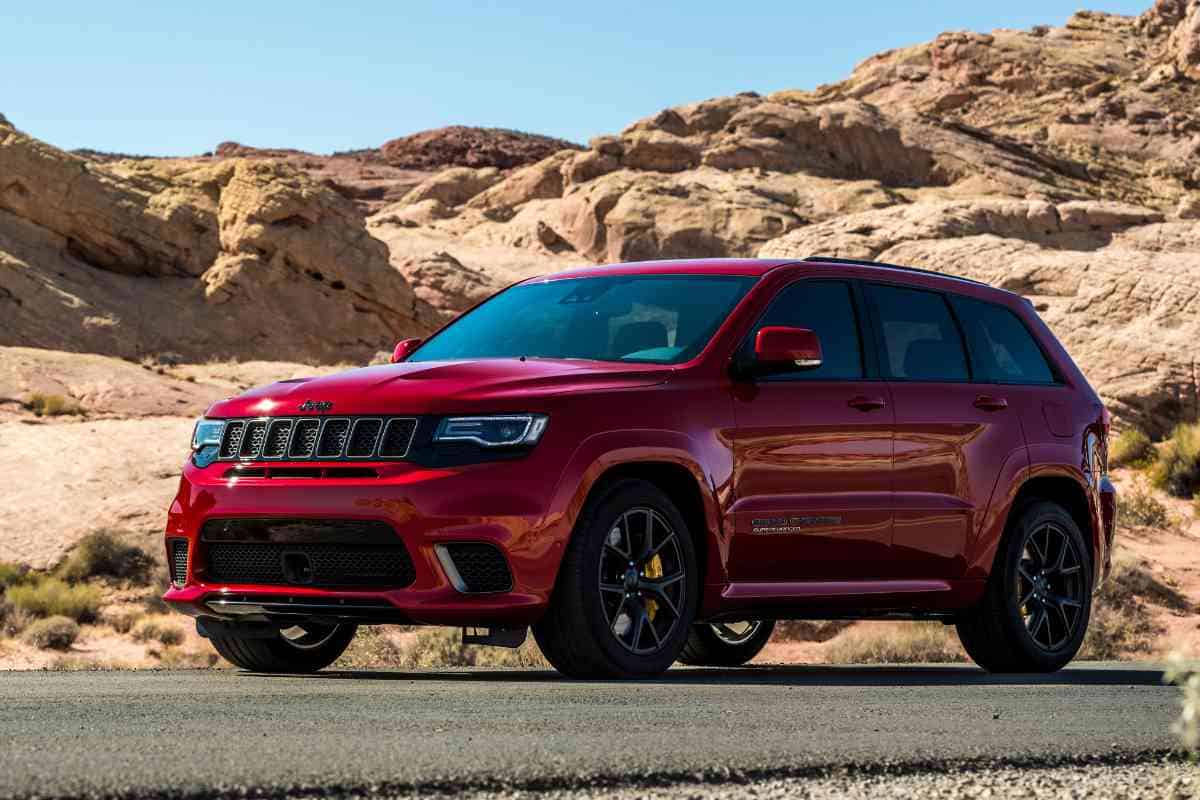 You can always decide based on these two aspects since they are key considerations when buying a car/vehicle. The difference between the two models regarding performance and gas mileage is clear.
The 2023 Toyota 4Runner is properly equipped. It has a 4-liter, V-6 engine, and a 270 horsepower generation. Comparatively, the Jeep Grand offers three engine options, making it all the more powerful.
The first is the 3.6 liter V-6 engine with 293 horsepower, followed by the 5.7 liters Hemi V-8 engine with 357 horsepower, and lastly, the Plug-in hybrid 4ex model engine with 375 horsepower.
Regarding the mileage comparison, the three-row Grand Cherokee has better efficiency. The Grand Cherokee is gas-powered and registers a gas mileage of approximately 22 MPG. On the other hand, the jeep's 4Xe plug-in hybrid has a fuel economy rating of 56 MPG when it is using the electric mode, while it registers 23 MPG when operating on the hybrid mode
Comparatively, the 4Runner has an approximate gas mileage of 17 MPG. This is a narrow comparison to the three row model SUV.
Towing Comparison
If you foresee serious towing needs, go for the Cherokee Jeep, as it performs better in this area. The Jeep Cherokee Grand can tow up to 7200 pounds which is always higher than the 4Runner's 5000 pounds comparison.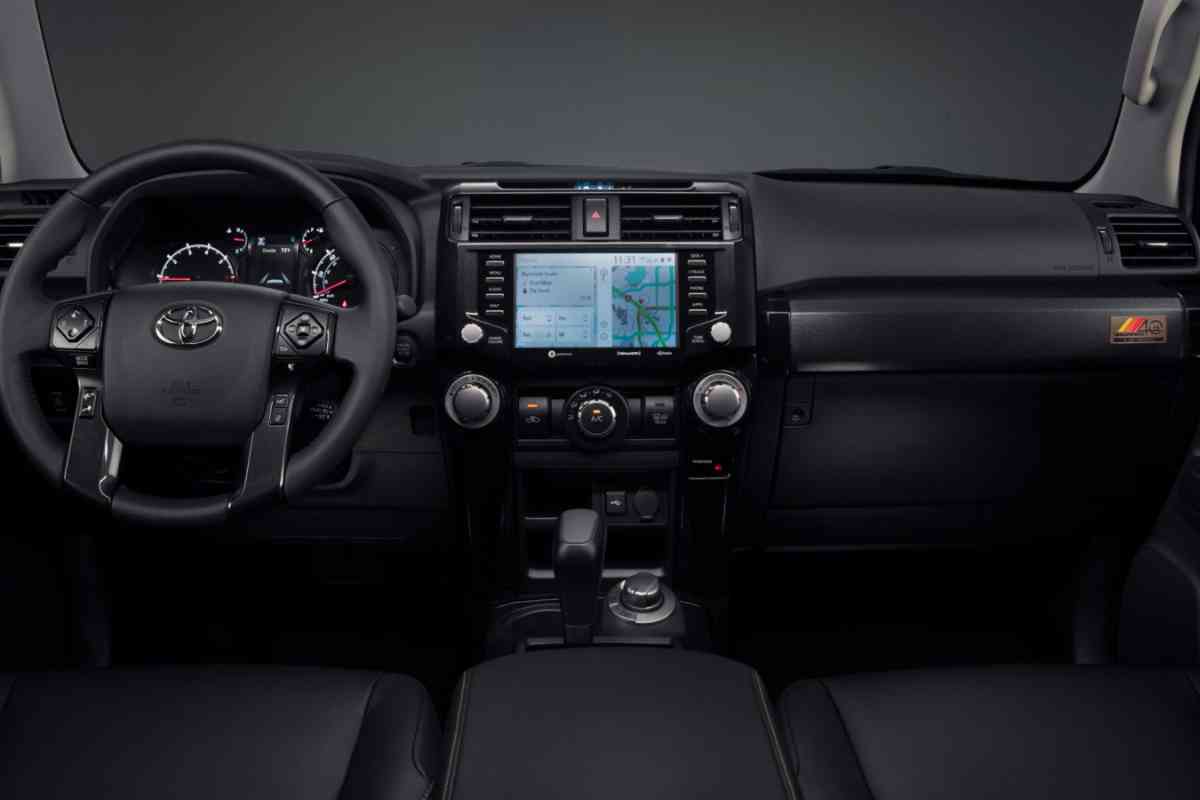 Off-roading Capabilities Comparison
At first glance, the 4Runner and Jeep Grand Cherokee have outstanding off-roading capacities. They both deliver 4-wheel drive systems. Besides that, they also have enhanced off-road features that make them excellent SUVs for different road terrains.
Some features include suspension tuned for off-roads, all-terrain tire selections, and drive modes suited for off-road. Consider getting the right trims for your 4Runner, which would have to be the TRD off road.
Alternatively, you can opt for the TRD Pro. On the other hand, the most suitable trims for the Grand Cherokee would be the Trackhawk, SRT, or Trailhawk, as these work best for off-roading.
Comparing Cargo Space Passenger Space
Generally, the Cherokee Jeep is larger, meaning it has more space than Toyota's 4Runner. This jeep has a passenger volume of 153 cu-ft for its three row Grand Cherokee L Model. There is also a two row model whose capacity is 144.6 cu-ft.
Comparatively, the 4Runner has a passenger volume of 128.0 cu-ft for its three row model and 93.7 cu-ft for its two row/ second row models.
Either way, the total passenger capacity is lower than the Cherokee Jeep. However, the 4Runner wins in cargo space as it offers more, with its maximum cargo space being 89.7cu-ft which is more than what the Grand Cherokee offers at 84.6 cu-ft.
Also important to note is the headroom and legroom spaces. The Grand Cherokee has more headroom and legroom space because of its size. It offers 39.9 inches of headroom space with 40.3 inches of legroom space for the front row. The Toyota 4Runner compares pretty well, with a headroom space of 39.3 inches and an even better front legroom space of 41.7 inches.
These spaces are important when choosing the right vehicle for the family, as the seating arrangement should be convenient for your family's dynamics. One family may need a vehicle with better or larger second row legroom space, while another may want better cargo room or more space in the third row.
Besides focusing on the car's length, the spacing needs should also be a priority and must be factored in significantly as they determine the comfort of the passengers.
It is important to consider the seating arrangement for optimum comfort.
Comparison of Safety Features
On the issues of safety, the two SUVs compare favorably. They both tend to offer related driving assistance features and safety features.
Some of these unique features include the availability of backup cameras, brake assist capabilities, blind-spot monitoring features, and electronic stability. They also offer improved reliability, with adaptive cruise control and lane departure warning as added safety features.
Price Comparisons
The price is one of the most important details when purchasing a car, especially an off roading vehicle. Considering the technology, features, and overall performance, this has to be the right choice.
You can only make the best choice by comparing the price points of the different SUVs on offer vs. their features and determining if you are getting the best value for your money.
When it comes to pricing, different sellers have different pricing, which is why you can never go wrong with a little research. Different factors also determine the prices. For example, a fully-gas powered Grand Cherokee will have a starting price ranging from $39,000 MSRP if you opt for Laredo trim.
The price can go as high as $61,675 MSRP for Grand Cherokee L Summit trims. You may find different pricing for the 4xe model depending on whether it is a base trim or a summit trim.
The 4Runner will cost more than its previous edition, the 2022 4Runner, which ranges between $38,105 and $52,920, depending on whether it is an SR5 trim or a TRD Pro trim.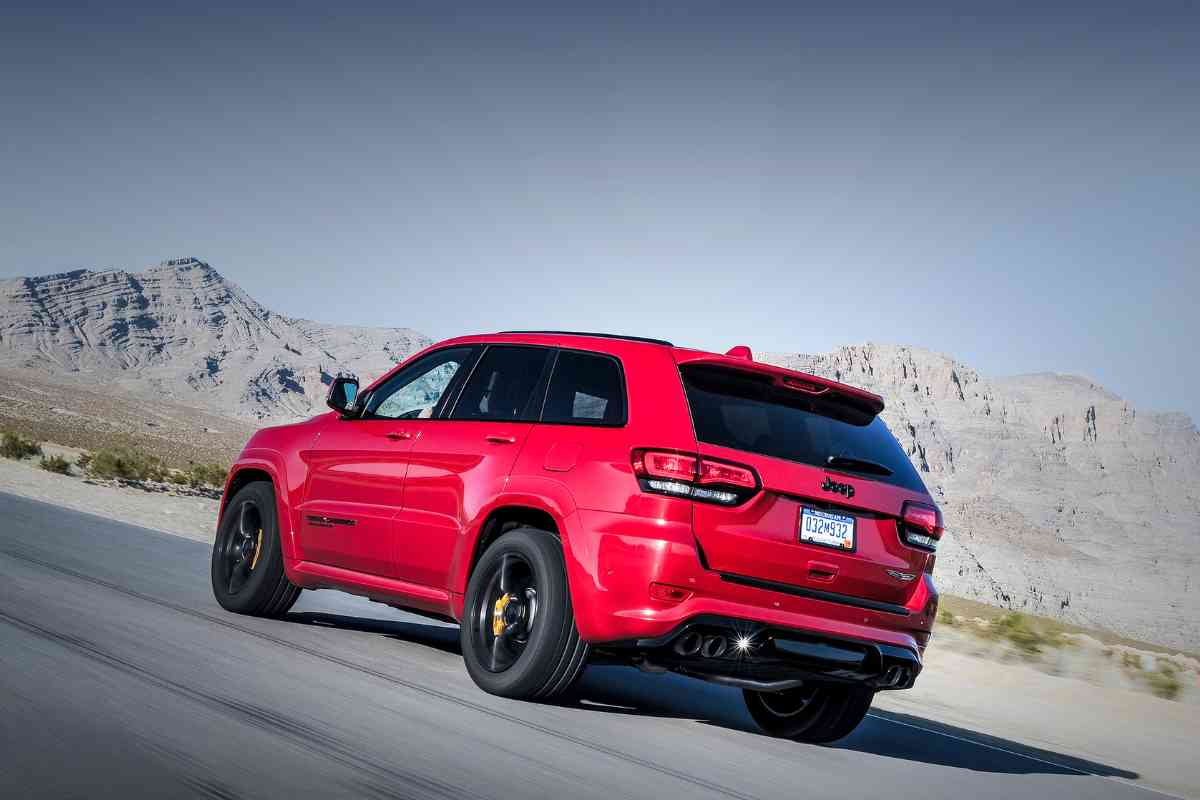 Comparing the Warranty Coverage
This information is incomplete if we do not explore the warranty coverage. Fortunately, both SUVs come with decent warranty coverage. They both offer a 3-year or 36,000 miles basic warranty. Additionally, they have a five-year or 60,000 miles for powertrain warranty.
Also worth noting is that both vehicles have a free maintenance plan. However, the Grand Cherokee tends to be better and a bit more generous as it gives a three-year / 36000 miles coverage which is more than the 25,000 miles/2-year coverage offered by Toyota's 4Runner.
Which is Better?
With the above comparisons, it is safe to say that the Cherokee Jeep does better in the Toyota 4runner vs Jeep Grand Cherokee battle. This conclusion is drawn simply because the Jeep has more advantages and performs better.
However,  it does not mean that the 4Runner is not good, as it has equally great features. In the end, the choice is purely based on personal preferences.
Comparison Chart
Here is a chart comparing the 2023 Toyota 4Runner and the Jeep Grand Cherokee:
| Features | Toyota 4Runner | Jeep Grand Cherokee |
| --- | --- | --- |
| Engine | 4-liter V6 | 3.6-liter V6, 5.7-liter V8, Plug-in hybrid 4ex |
| Horsepower | 270 | 293 (3.6L V6), 357 (5.7L V8), 375 (4ex Hybrid) |
| Gas Mileage | 17 MPG | 22 MPG (Gas), 56 MPG (Electric), 23 MPG (Hybrid) |
| Towing Capacity | 5000 lbs | 7200 lbs |
| Off-Roading Capacity | TRD Off-Road or TRD Pro | Trackhawk, SRT, or Trailhawk |
| Passenger Space | 128.0 cu-ft (3-row) or 93.7 cu-ft (2-row) | 144.6 cu-ft (2-row) or 153 cu-ft (3-row) |
| Cargo Space | 89.7 cu-ft | 84.6 cu-ft |
| Safety Features | Backup camera, brake assist, blind-spot monitoring, electronic stability, adaptive cruise control, lane departure warning | Backup camera, brake assist, blind-spot monitoring, electronic stability, adaptive cruise control, lane departure warning |
| Price | Starting from $38,105 (SR5) up to $52,920 (TRD Pro) | Starting from $39,000 (Laredo) up to $61,675 (L Summit) |
| Warranty Coverage | 3 years or 36,000 miles | 3 years or 36,000 miles |
Key Takeaways
Always compare the Jeep Grand Cherokee SUV and the Toyota 4Runner SUV.
Both the 2023 Jeep Grand Cherokee SUV and the Toyota 4Runner are great.
The Jeep Grand Cherokee SUV has more advantages than the Toyota 4Runner .
The choice between Jeep Grand Cherokee SUV and Toyota 4Runner is personal.
Both the Jeep Grand Cherokee SUV and Toyota 4Runner are midsize SUVs.