Is The Toyota RAV4 A Reliable SUV?
The Toyota RAV4 is a compact crossover SUV that has built a solid reputation as an off-road car that can last decades, as long as it's properly cared for. But just how reliable is the Toyota RAV4, and which years of the vehicle are best?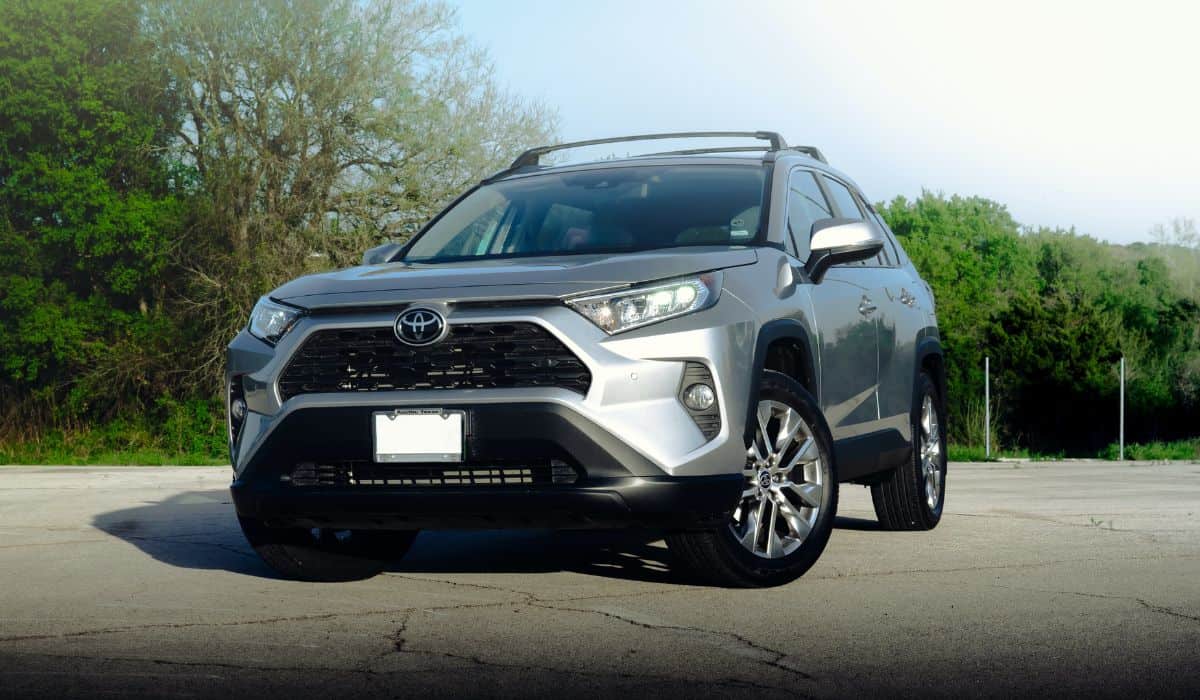 Consumer reports show that a Toyota RAV4 is a highly reliable SUV with minimal mechanical issues and therefore low maintenance costs. It typically costs about $429 a year to maintain a Toyota RAV4. The 2016 RAV4 is a great model to buy used, since it offers great features at an excellent value.
RAV4 is one of the most popular Toyota models, and for a good reason. Designed to be fun to drive, durable, and comfortable, the RAV4 boasts a long history of reliability. Let's take a closer look at what makes this car so reliable and which years to look out for.
Is the Toyota RAV4 a Reliable SUV?
The Toyota RAV4 is a comfortable SUV crossover that lets you enjoy off-road adventure and can tow at a good MPG.
Featuring the latest technology, an efficient engine, and advanced safety, the RAV4 is an incredible combination of fun and confidence.
Here's what makes the Toyota RAV4 particularly reliable:
Engine
The fifth generation RAV4 (2019-present) has a 2.5-liter dynamic engine with 203 horsepower.
Its dual overhead camshaft (DOHC), a 16-valve powerhouse, features dual variable valve timing with intelligence (DVVT-I).
With hybrid variants of RAV4 now available, you can also enjoy enhanced fuel economy ratings with increased horsepower.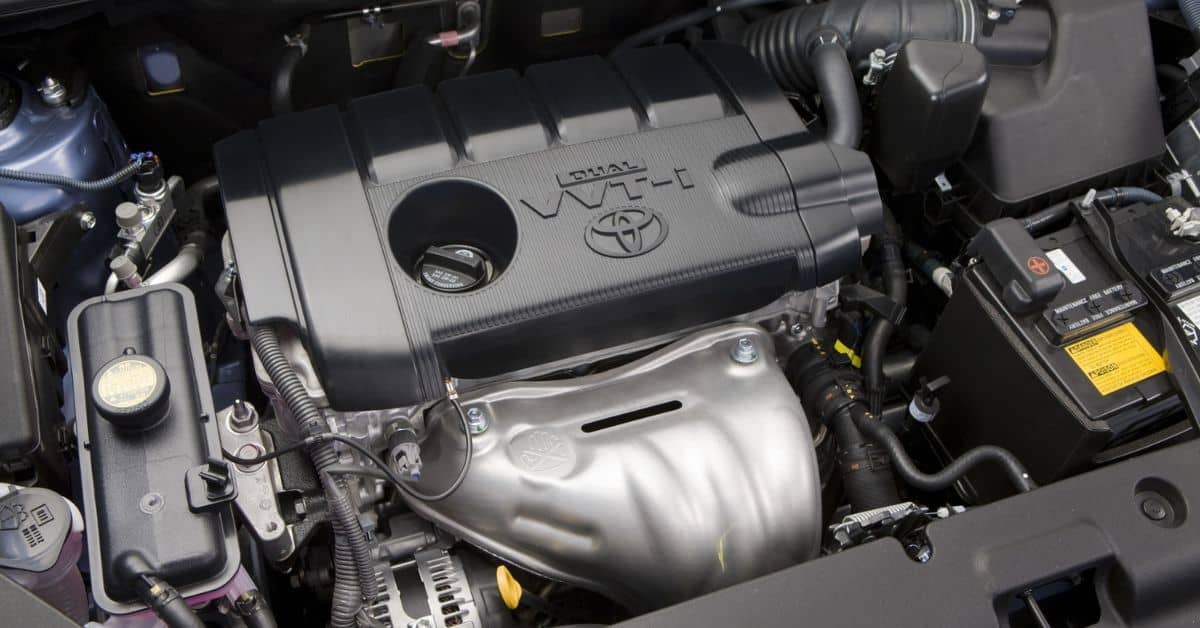 Transmission
Designed to deliver power efficiently and continuously, the Toyota RAV4's transmission is part of what makes it such a reliable SUV.
The RAV4 offers direct-shift, 8-speed auto transmission in three drive modes: normal, eco and sport.
Suspension
With a multi-link rear suspension, the RAV4 offers excellent handling and control. This suspension works with the SUV's natural rigidity to provide a smooth drive and steady traction.
Enhanced Unitized Steel Body
The Toyota RAV4 enhanced, unitized steel body is designed to last. This body construction makes the SUV weigh less, resulting in the vehicle's higher mileage and longer life.
Recommended Reading:
Toyota RAV4 V6 Engine Problems: Common Complaints You Need to Know
What's the Annual Maintenance Cost of a RAV4?
Not only is a Toyota RAV4 reasonably affordable to purchase brand new, but it's also a low-maintenance SUV. It'll cost you about $429 a year to maintain a Toyota RAV4, based on previous drivers' experiences.
Before buying a new car, always analyze maintenance costs to ensure you can adequately take care of the car over time. Ignoring routine servicing and repairs is not only dangerous, but it'll also shorten the vehicle's lifespan and value.
Below are some common maintenance routines your RAV4 needs:
Oil changes as you inspect all fluid levels
AC compressor replacement
Cabin air filter replacement
Spark plug cleaning and replacement
Throttle body clean
Transmission or Engine mount replacement
CV Axle/Shaft assembly replacement
How Long Does a RAV4 Typically Last?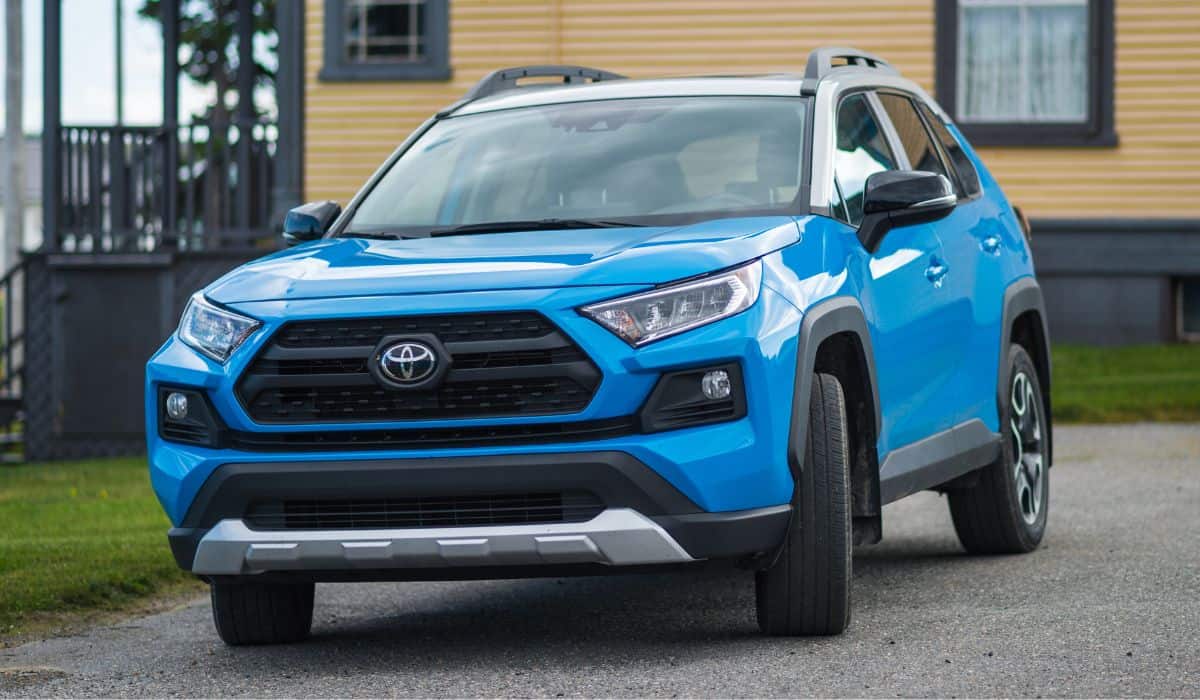 The Toyota RAV4 is made to last. Your Toyota RAV4 can easily exceed 250,000 miles without significant problems, as long as you provide the right care and maintenance.
Here are tips to make your Toyota RAV4 last longer:
Respect the Service Schedule: Regular servicing is essential to prolong your car's life. Service intervals are determined by the miles driven or time elapsed. Generally speaking, budget for a minor service at least once a year and a major service every two to three years.
Keep Weight to a Minimum: Remove any unnecessary load from your car to reduce overall wear and tear. Carrying extra weight also affects your car's fuel economy.

Avoid Modifications: Modifying your RAV4 will likely reduce its reliability and lifespan. Car owners who tune their engines for more power increase strain on other components.

Proper Driving Habits: Shifting gears or engine braking to reduce speed can damage your clutch and transmission. Using gears to brake, especially at higher speeds, shortens your engine's lifespan, and the damage is extreme if you shift down multiple gears.
Avoid Running Low on Fuel: When running low on fuel, your car's fuel pump draws on debris found in the bottom of the fuel tank to power your vehicle.
Which Models of the RAV4 Are the Most Reliable?
The 2016 RAV4 is a great model and offers great features at an excellent value.
The 2017 and 2018 RAV4s are also great performers, but you'll probably pay more without getting updated tech compared to 2016.
The 2016 model received an excellent reliability score on consumer reports. This RAV4 emerged at the top in many tests, including the trusted J.D. Power tests.
At the J.D. power test, the 2016 model scored 85/100, making it into the top 10 most reliable SUVs list. It also scored 86/100 for reliability, quality, and a good driving experience.
The 2016 model also received a 91/100 score for the best resale value.
The fifth generation of RAV4 (released in 2019) has few owner complaints since its release.
Which Models of the RAV4 Are the Least Reliable?
The Toyota RAV4 remains one of the most reliable crossover SUVs, but there's a generation that recorded some issues.
If you're in the market for a used RAV4, avoid 2006 through 2008 RAV4s. Reports indicate a higher level of owner complaints among these models due to the problem of excessive oil consumption and overall engine inefficiency.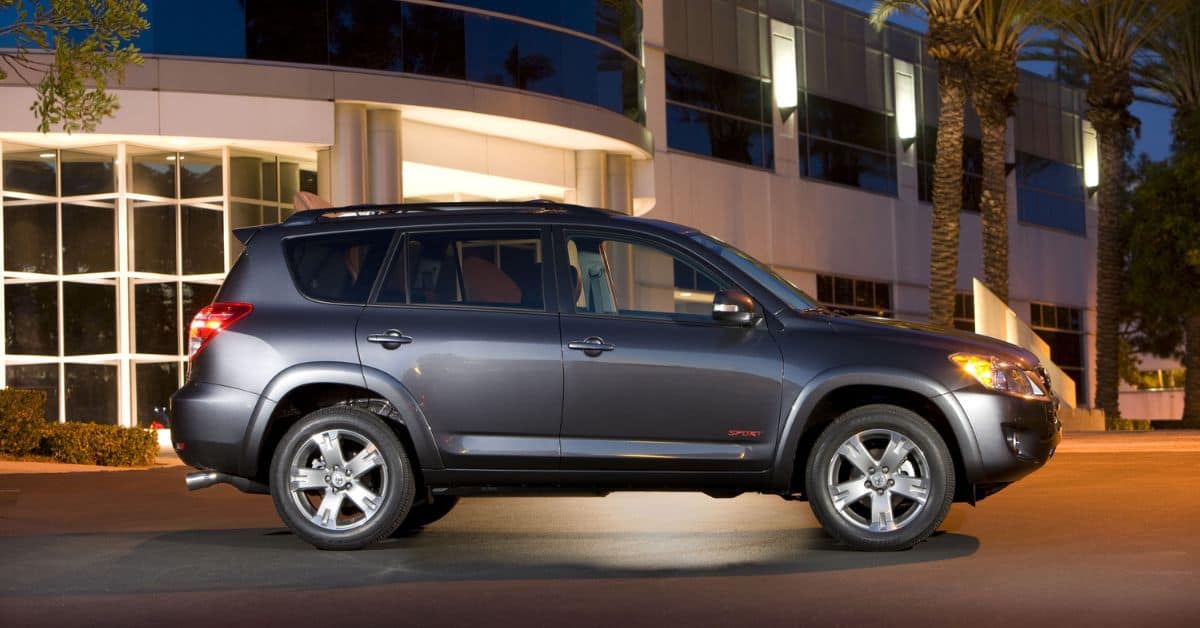 Excessive oil consumption can make you run out of oil while driving, causing the engine to seize up and fail. If you own a 2006-2008 RAV4, keep checking your oil levels to make sure they're in the normal range.
Recommended Reading: Best Years for The RAV4
Toyota RAV4 Issues: 6 Known Problems
Toyota RAV4 boasts remarkable reliability and quality scores on multiple platforms. But even the best cars have their quirks. Let's take a look at some common issues with the RAV4:
Faulty Evaporative System
A common Toyota RAV4 issue is a faulty evaporative system (EVAP) issue. This problem finally leads to the check engine light display.
You can fix this by replacing the complete vapor canister system.
While this issue is often a costly fix, it isn't on the top list of fifth-generation RAV4 problems, so if you're looking to buy a brand-new RAV4, this shouldn't worry you.
If you decide to buy a used vehicle, the evaporative system issue is known to affect up RAV4s up to 2016.
Oxygen Sensor Failure
The next commonly reported issue is an oxygen sensor failure causing the check engine light display. Unfortunately, this issue can be expensive to fix.
There are multiple incidences of RAV4 owners replacing the oxygen sensor, only for the check engine light to persist. Such incidences might call for another oxygen sensor, and this problem is known to affect RAV4 models up to 2014.
Catalytic Converter Software Problem
Another common issue that's known to affect older RAV4 models is the catalytic converter software problem.
There was a reported software problem that would inaccurately report a problem with the catalytic converter, while there, in fact, wasn't one.
Since Toyota released updated software to fix this matter, it should no longer be a problem, but it's something worth nothing.
Related Reading: Toyota RAV4 Years to Avoid
Transmission issues
There have been several reports of transmission problems with the fifth generation RAV4s. These problems include but are not limited to a delayed transmission causing thrust, a stumbling transmission, and a leaky one. However, this isn't a widespread issue at the moment.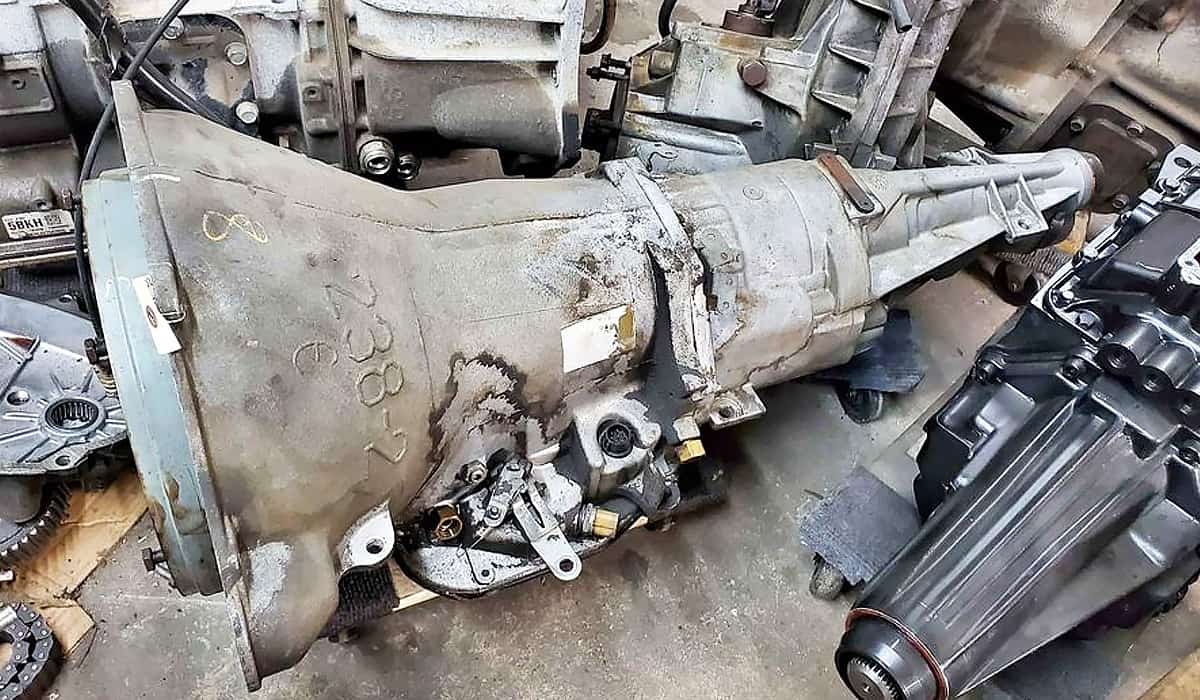 If you're thinking of buying a compact SUV, efficient transmission is a factor to consider.
Interior Problems
While the car interior is considered more of a comfort matter, it's crucial to consider interior problems that RAV4 owners commonly report.
Whether it's an issue with interior cabin noise or navigation display, these problems tend to be specific to the owner's preferences.
Are you concerned with RAV4 interior features? Pay attention to what's most important to you during the test drive.