Toyota Tundra vs. Tacoma: Reliability, Power, Towing, Offroad, Fuel Economy
This post may contain affiliate links. As an Amazon affiliate, I earn from qualifying purchases.
If you are in the market for a midsize pickup truck with exceptional off-road capability and powerful engine options, the Tundra or the Tacoma would be your best pick. Both pickup trucks are fantastic and durable. Their powerful engine options and off-road suspension would take you anywhere you want. Inside the cabin, both trucks are spacious and comfortable.
Their towing capacities are admirable. But most people don't know which of the two pickup trucks is more reliable. Which can tow more? Which two offers a better off-road capability? We will compare the two pickup trucks and find out which one is more reliable.
Which is more Powerful, Tundra or Tacoma?
When it comes to performance, the Tundra is more equipped than the Tacoma. The Tundra is available with two powertrains. Most Toyota Tundras are equipped with a 4.6-liter i-Force V-8 engine.
This engine is paired with a smooth-shifting six-speed automatic transmission. This powertrain delivers 310 hp and 327 lb-ft of torque.
It is equipped with 32 valves, a double overhead cam, and intelligent variable valve timing that takes performance to another level.
The Tundra also offers a more powerful 5.7-liter i-Force V-8 that delivers 381 hp and 401 lb-ft of torque.
On the other hand, the Tacoma is available with two less powerful powertrains. The basic engine is a 2.7-liter inline-four-cylinder engine paired with a six-speed manual transmission and delivers 159 hp and 180lb-ft of torque. If you need more power, the Tacoma offers an optional 3.5-liter DOHC V-6 engine that produces 278 hp and 265 lb-ft of torque.
The Tundra is more reliable if you need more power to tow and haul. The Tundra can tow a maximum of 6,800 lbs. while the Tacoma can only tow 3500 lbs.
Which offers a better Off-road Performance, Tundra or Tacoma?
Both the Tundra and Tacoma comes with exceptional off-road capabilities. Both are available with all-wheel drive and off-road shock absorbers and differential.
The Tundra is equipped with an automatic limited-slip differential, which helps you get out of slippery surfaces such as mud or deep snow without reducing engine power. The auto limited-slip differential stops each wheel individually to improve traction and helps you get out of trouble when you get stuck on mud or snow.
The 4WD Toyota Tundra features active traction control that enhances performance in slippery on muddy roads. The Tundra is also equipped with Trailer-Sway Control and Integrated Trailer Brake Controller for heavy-duty towing.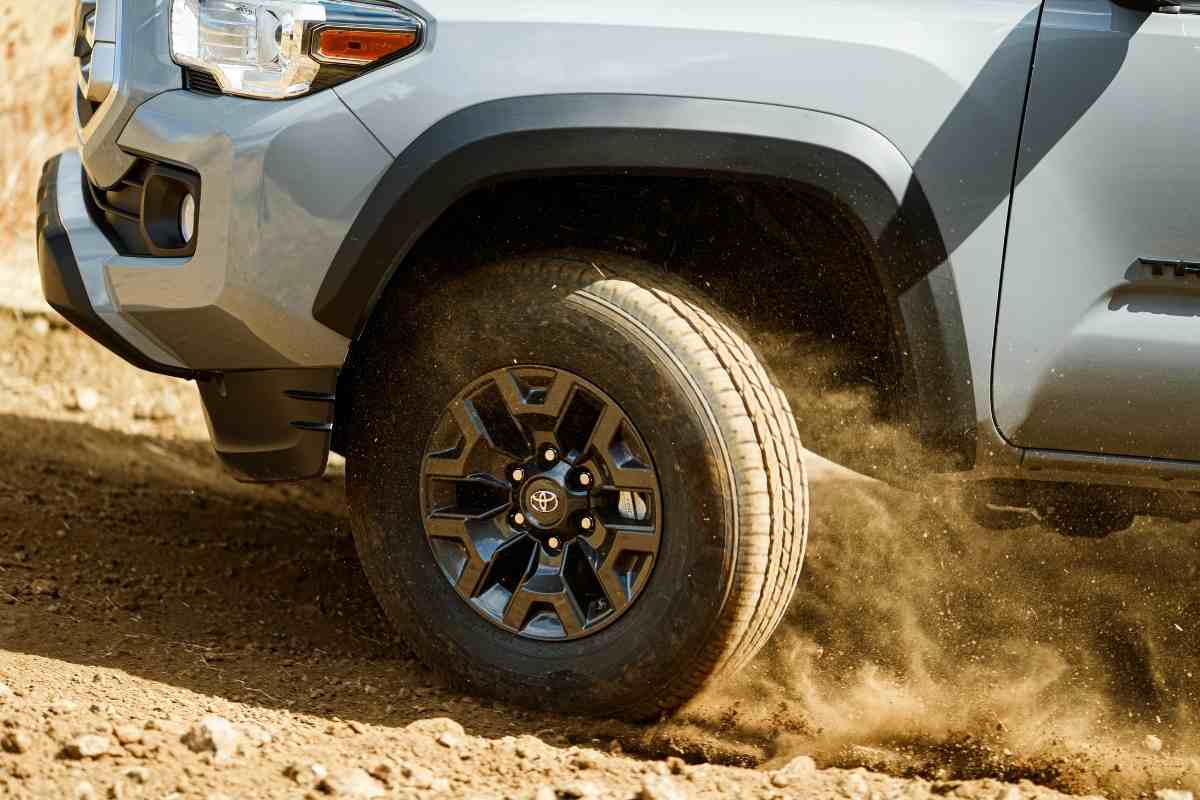 On the other hand, only one Tacoma model can match the off-road capability of the Tundra. This is the Tacoma TRD Off-Road Edition. It features an electronically locking rear differential and Bilstein shock absorbers that take its off-road capabilities to another level.
The Tacoma TRD also gets Hill Start Assist Control and Crawl Control. Crawl control helps drive on arduous terrain at slow speeds by automatically controlling acceleration and braking. This system allows the driver to concentrate on steering.
Toyota Tacoma TRD Off-Road Edition also gets a Multi-Terrain Select system that allows the driver to choose from five different driving modes depending on the weather and road condition. This system helps improve traction when driving on slippery roads or ice. By switching a button, you will change to the driving mode that is most suitable for the weather and road conditions.
The Tacoma TRD Pro comes with Fox Internal Bypass shocks that offer a greater ground clearance to allow better off-road performance, while the skid plate protects it from sharp rocks and bumpy roads.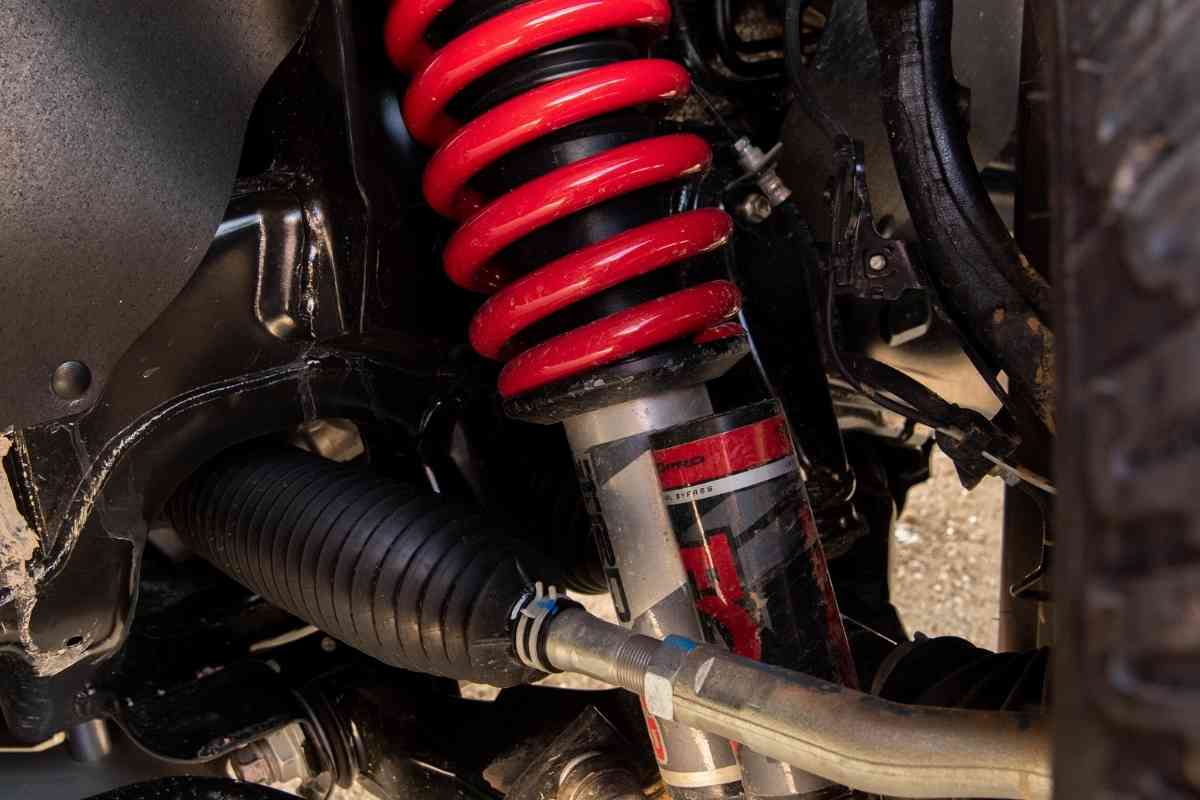 Any 4WD Toyota Tundra will offer you excellent off-road performance. However, for the Toyota Tacoma, you will have to go for the TRD Off-Road Edition.
Tundra Vs. Tacoma: Interior
The latest Tundra and Tacoma models are well equipped inside the cabin. Both feature standard power door locks, windows, and mirrors. However, the Tundra offers more interior space than the Tacoma. The Tundra also offers larger bed sizes. The Tundra Double Cab offers a 6.5-footbed, while the Access cab features an 8.1-ft bed.
The Tundra offers more legroom than the Tacoma. In the Tundra, the front legroom is 42.9 inches compared with 42.5 inches in the Tacoma. The Tundra's second legroom measures 42.3 vs. 32.6 inches in the Tacoma.
On the other hand, the Tacoma Access Cab offers a 6-foot bed, while the double cab offers a 5-foot bed. The Tundra has a passenger capacity of five, while the Tacoma can only carry only four adults.
Both trucks are equipped with active noise cancellation features and a cab-to-bed seal that makes their cabins extremely quiet. Both the Tacoma and the Tundra are equipped with an excellent infotainment system.
For 2020, both trucks are either available with 7-inch or 8-inch touchscreen with Apple CarPlay, Android Auto, Amazon Alexa, and Bluetooth connectivity.
Tundra Vs. Tacoma: Safety
While both pickup trucks have a high safety rating from the NHTSA and the IIHS, The Tundra is equipped with more standard active safety and driver assistance features that the Tacoma.
The Tundra is equipped with advanced Toyota Safety Sense P. This system features pedestrian detection, lane departure warning, rear cross-traffic alert, automatic high beams, adaptive cruise control, and eight airbags.
The Tacoma is equipped with a Toyota Safety Sense system. This system features plenty of standard active safety features such as lane departure warning, automatic emergency braking, and adaptive cruise control. However, all other features and available.
Which is the Most Reliable Toyota Tacoma Model?
If you need an off-road capable Tacoma, you will have to go with the TRD models. The Tacoma TRD Sport features 17-inch alloy wheels, a locking differential, all-terrain tires, and a hood scoop.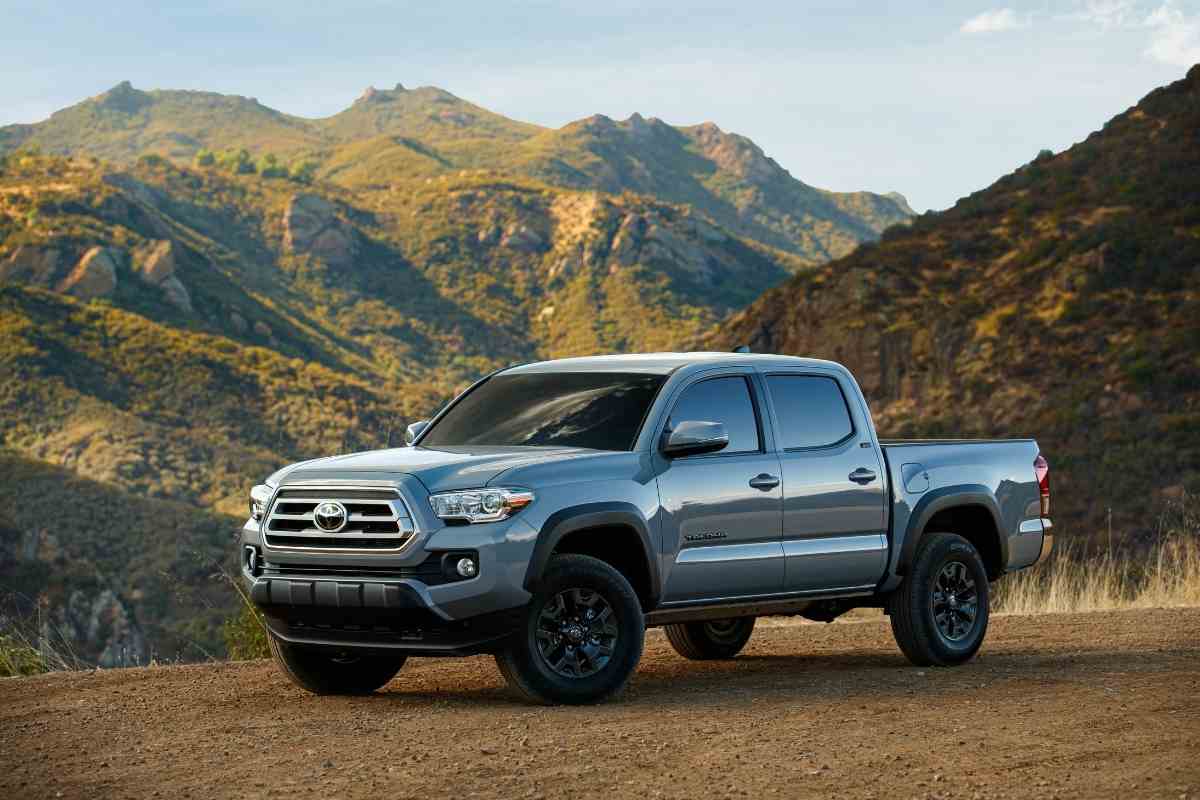 The other reliable Tacoma is the TRD Off-Road. It features Bilstein suspension, electronic locking differential, 16-inch wheels with large tires.
The most reliable and off-road capable Tacoma is the TRD Pro. The TRD Pro features all-terrain tires, Fox Internal bypass shock absorbers that offer a greater ground clearance, a larger front skid plate, and a TRD exhaust system.
To navigate through deep water, the TRD Pro is equipped with an air intake snorkel. The TRD Pro also features heated steering, heated front seats, and dual-zone climate control.
Which is the Most Reliable Toyota Tundra Model?
The Toyota Tundra TRD Pro is the most reliable Toyota Tundra model. It features all-terrain tires, front and rear fox remote-reservoir suspension.
It also features BBS forged aluminum wheels, an automatic locking rear differential, and a 1-ich lift kit.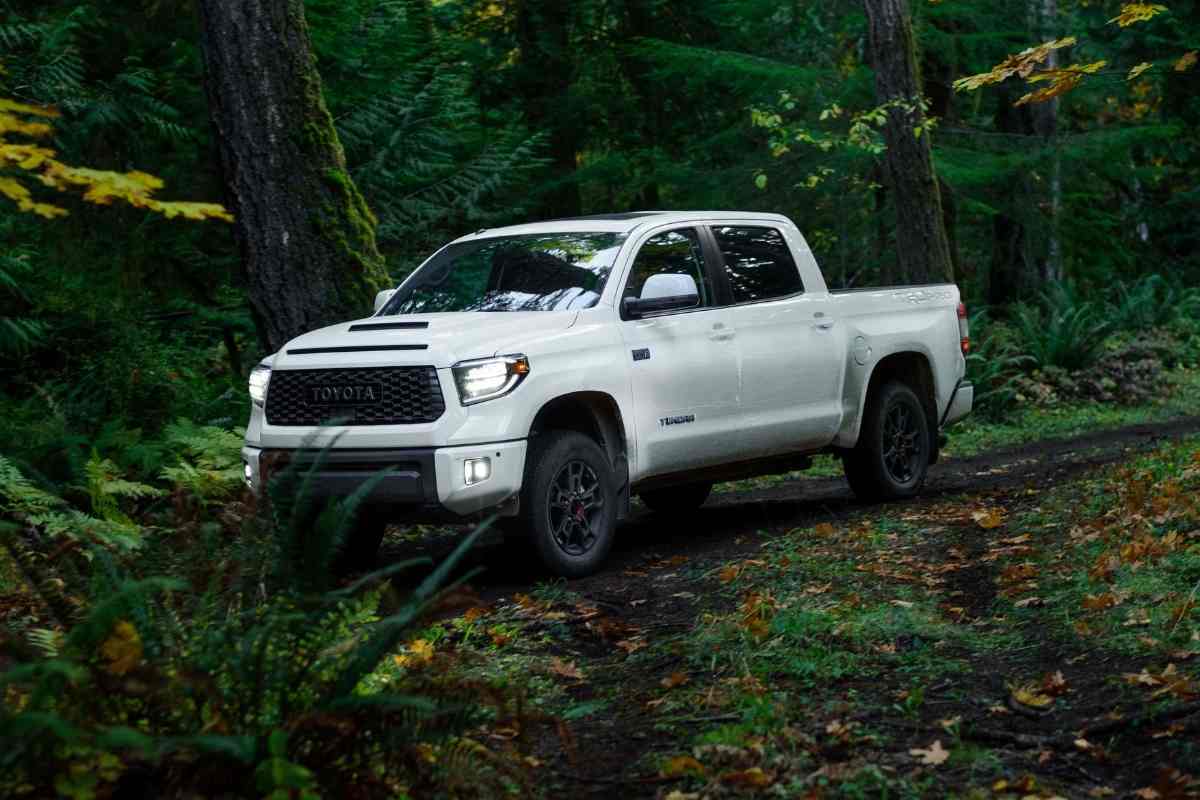 The Tundra TRD also comes standard with a 5.7-liter V-8 that provides the power needed for performance. The heavy-duty axles and suspension allow the TRD Pro to tow up to 9,900 pounds.
It can also haul as much as 1,730 pounds.
Tundra Vs. Tacoma: Which is the Most Durable?
Both pickup trucks are very durable. Toyota Tacoma can achieve 200,000 miles when well maintained and driven well. On the other hand, the Tundra has a lifespan of 250,000 miles.
Tundra Vs. Tacoma: Which is More Versatile?
Whether you need a truck to use for commuting to work or a towing machine with excellent off-road capabilities, the Tundra and Tacoma would serve you well.
The Tundra is more versatile due to its ability to offer comfort, luxury, off-road performance, and towing capabilities.
Which Truck has the best Fuel Economy Numbers?
The Tundra is powered by larger engines, which are more powerful hence will consume more fuel than the Tacoma. Toyota Tacoma's Fuel economy is rated at an average of 19/24 mpg city/highway, while the Tundra is rated at 13/18 mpg.
Conclusion
If you need an off-road capable truck that could also tow and haul heavy cargo, the Toyota Tundra would be your best choice.
Though the Tacoma is an impressive truck, its towing capacity is limited to only 3,500 pounds, while you will have to get the Tacoma TRD Off-Road edition to have an off-road adventure. Therefore, the Tundra is a more reliable Pickup truck.