What is the Best Used AWD SUV to Buy?
When looking for a good used SUV, you want something that's reliable, is in decent condition, and probably has a few key features that you prefer.
Getting a used SUV with all-wheel drive (AWD) is very important to those who love off-roading or travel on bad road conditions.
What is the best option though? What's the best used AWD SUV?
The best used AWD SUV to buy is the 2016 Mazda CX-5. This car has optional AWD and a rating of 4.6/5 on Kelly Blue Book. It is very safe and it has 4/5 stars on crash testing, and this model has a 4 cylinder engine that is more powerful than previous models.
If you are looking to buy a used SUV, then the list below is great to look through.
All the cars and years below have great ratings.
Some of them have AWD as an optional upgrade, so if you find one of these models near you then it may or may not have AWD depending on what the original buyer added to it.
Mazda CX-5
The Mazda CX-5 has really high rating from Kelly Blue Book.
This car has received a 4.6/5 for the 2016 model, and a 4.3/5 for the 2017-2019 model.
This car comes with both automatic and manual transmission, so if you are buying it second-hand, ask about the type of transmission it has.
The Mazda CX-5 2016 model has smart brake support and collision warning.
You also get a touch screen display and 6-speaker audio around the car.
The gas mileage is 26 mpg in the city and 33 mpg on the highway, which is great for this size and year of car.
You can find this car used for about $17,000 when it is in great condition.
Kia Sorento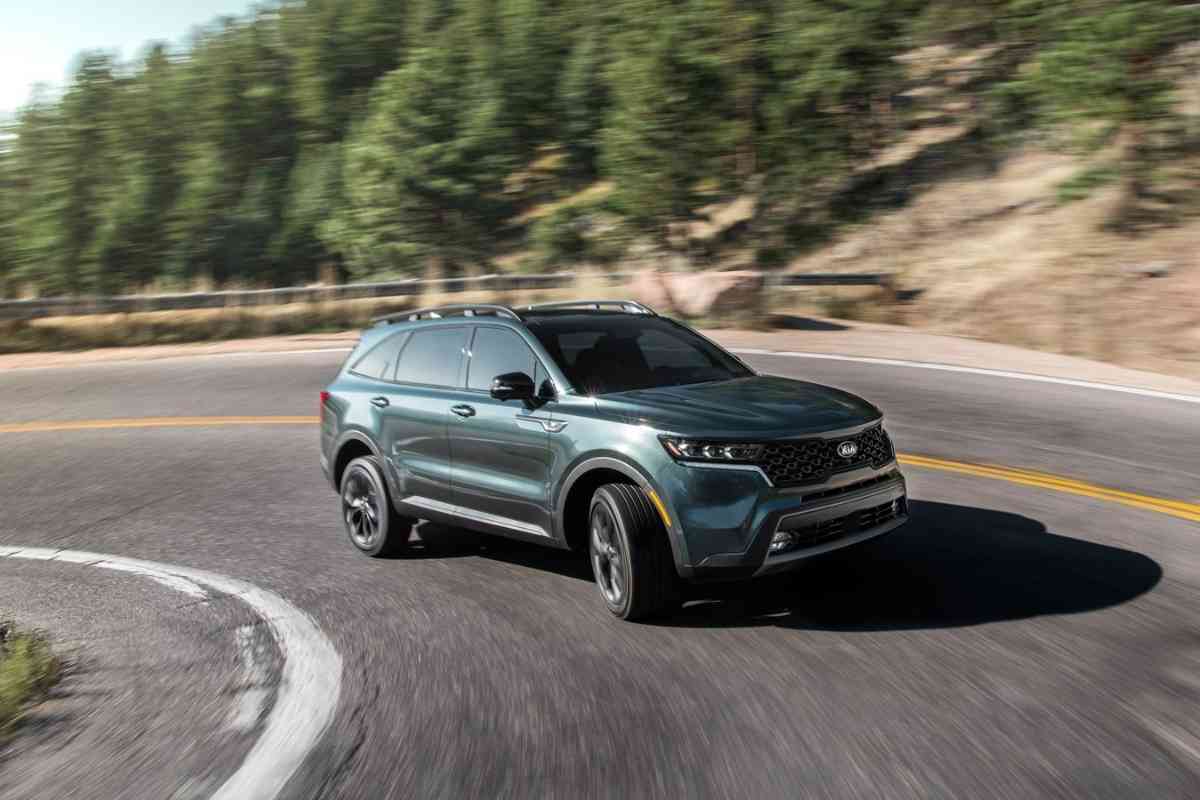 The Kia Sorento also has great ratings from Kelly Blue Book.
Like other SUVs, when this car originally came out getting AWD was an optional upgrade that a person could choose or ignore.
So if you are looking for this car, not all will have AWD, but many can.
This car is very reliable. From the years 2016-2019, this car and model scored a 4.5/5 on KBB.
There are 5 different trim options available and there are 5 and 7 seater options.
The average gas mileage of each of the 5 configurations of this model is 19 in the city and 27 on the highway (for 2016).
If you find someone selling this car and they bought the AWD option on it, then definitely give it a test drive.
You can find a used Kia Sorento for about $18,000 or more.
Many people love and highly recommend this car.
If you find this car in any of the years listed above, then try to test drive it.
See if the car was kept in good condition, and see if the price matches what the car is worth.
If it is listed above $19,000 for decent quality, then try to talk the owner down.
Make sure you are getting the best AWD option that is open to you.
Ford Escape
This vehicle also had the option to upgrade to AWD, so not all used Ford Escape cars will have AWD.
This car got a 4/5 on KBB for the years 2013-2017.
From 2001-2012 it got a 4.4/5 on KBB. If you find one of these cars, know that it has been highly rated and that (depending on how the previous owner took care of it) you could have found a great used car.
If you can find a used 2015 Ford Escape for about $13,000 or more, you would be getting a good price. It gets 22 mpg in the city and 31 mpg on the highway.
This car also received 4/5 stars on the crash testing, and it is highly recommended by owners.
Many people get AWD on their SUVs when they originally buy, so finding some of these used SUVs that have AWD won't be too hard to spot.
Many people love Ford cars for reliability over many years and this model is no different.
People love and trust this car, and depending on the optional upgrades the original owner got, there is a high chance of finding this car used with AWD.
Getting an SUV with AWD is a crucial feature for some people, so make sure you find a dealership that has this car for a reasonable price.
Nissan Rogue
Nissan Rogue has been a reliable car to buy since the early 2000s.
On KBB, the 2008-2013 models received 4.1/5, and the 2014-2019 models received 4.2/5.
The 2016 Nissan Rogue gets 26mpg in the city and 33mpg on the highway.
This car has automatic emergency braking, and consumers rave about how smooth and comfortable the car rides.
It also is easy to maneuver and you can find a used 2016 Nissan Rogue being sold for about $17,000.
AWD is an option that original owners could purchase, and finding one that has AWD is not hard.
Many people who bought this car got that upgrade for harsh weather and driving conditions.
Used Cars in 2021
Cars in 2021 are being sold in high numbers.
COVID-19 affected many people, companies, and businesses, and the car industry is no different.
The practice of buying used cars is at an all-time high and that makes them more expensive due to the high demand.
So if you are getting a car, make sure that you know what the car is worth and know what you are willing to pay for the car.
If you are looking for a used SUV that has AWD, then make sure it is not being overpriced.
The high demand for used cars in 2021 is making cars very overpriced.
If you find a good deal at a reasonable price, then get that car.
If you can't find a reasonable price then wait until the demand for used cars goes down.
By waiting, you can avoid paying for more than the car is worth.
Use this list as a guide to great AWD used cars.
The brands and models of cars listed above all have amazing quality and people highly recommend them.