What is the Best Used Lexus SUV to Buy?
This post may contain affiliate links. As an Amazon affiliate, I earn from qualifying purchases.
If you are looking for the best used Lexus SUVs, then you have come to the right place.
The first Lexus SUV was introduced in 1998, which means there are nearly 2 1/2 decades worth of these types of vehicles on the market.
This makes it extraordinarily difficult when deciding which one to pick, as there are so many Lexus SUVs to choose from.
The best used Lexus SUV is the 2010 Lexus RX 350. This vehicle has excellent reliability, which results in a life expectancy of 15-20 years, allowing about 300,000 miles to be put onto the car. The SUV can be purchased used for $15,000, compared to its original price of over $35,000.
Many drivers opt for a used Lexus SUV, as the original ones can cost up to $50,000, well above their budget.
However, when deciding to get a used vehicle, there are many things to take into consideration such as reliability, fuel efficiency, and price.
To learn more about these aspects as they relate to used Lexus SUVs, continue reading below.
2010 Lexus RX 350
The 2010 Lexus RX 350 is the best available option for a used Lexus SUV.
This vehicle exhibits luxury with everything it has available.
Despite being over a decade old, this SUV continually proves its worth.
According to US News, the 2010 RX 350 has a flawless reliability rating, which is an important factor when purchasing a used vehicle.
Reliability should be at least good before purchasing a vehicle this old, but this SUV has a perfect score.
Although the 2010 model has not been in production for years, you will still be able to find many out on the road or for sale.
This is because drivers can get at least 250,000 miles out of it.
This means that it can last some individuals up to 20 years if it is well-maintained.
A long life expectancy such as this allows drivers to still purchase the 2010 vehicle.
Nearly everything about the 2010 RX 350 is new.
The new interior and exterior are evident, and drivers enjoy showing off their vehicles.
Although the SUV is over 10 years old, the design is not outdated.
The timeless design allows drivers to feel proud of their car, even though it is older than the newer models.
The 2010 Lexus RX 350 receives fair gas mileage.
It is capable of 18 mpg in the city and 25 mpg on the highway.
In addition, it can hold over 19 gallons of gas, which is much more than many SUVs at the time it was produced.
A used 2010 RX 350 can be purchased for about $15,000.
When new, this vehicle cost over $35,000, which was too much for many to afford.
However, now drivers can buy this Lexus SUV for a great price and they can be confident knowing that they have a wonderful luxury car on their hands.
Other Used Lexus SUVs
It is no question that the 2010 Lexus RX 350 is one of the best used luxury vehicles on the market.
They are everything you could want in an SUV, and more.
However, there are other SUVs out there that have just as good ratings.
There are five that stand out the most, which will be described below.
Keep on reading to see which used Lexus SUV is the best option for you!
2016 Lexus RX 350
In 2016, the Lexus RX 350 underwent great revisions.
The SUV has a new design and it has additional power.
It did keep one thing from its predecessors, however, and that is its reliability.
The 2016 model maintains its perfect reliability score and has an overall score of 8.8.
2019 Lexus UX
In 2019, Lexus introduced a brand new vehicle, which is the UX.
It has been in production every year since, which is of no surprise.
Because it is still a fairly new car, they have not lost much of their value.
New, these vehicles start at $32,000.
However, used, they cost about $3,000 less, depending on how many miles have already been put on them.
The 2019 Lexus UX receives extraordinary gas mileage.
In the city, the SUV can get 41 mpg, and on the highway, it can get 38 mpg.
However, it can hold very little gas as its tank capacity is less than 12.5 gallons.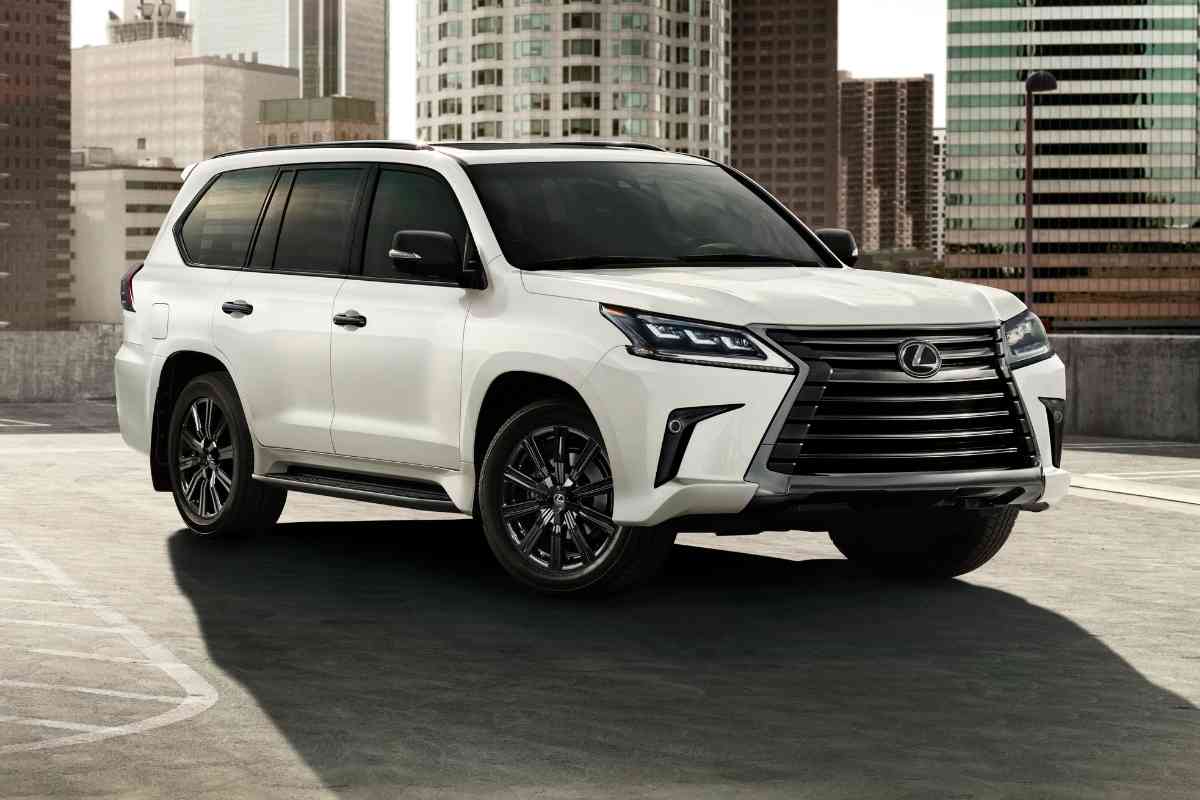 2015 Lexus NX
The Lexus NX was introduced in 2015.
Since that year, it has received top rankings, making it clear that it is a force to be reckoned with.
It has proficient fuel efficiency, getting 35 mpg in the city and 31 mpg on the highway.
Because it is over 5 years old, you will likely be able to find one of these vehicles for just over $25,000.
For a luxury SUV with the ratings the NX has, that's quite the deal!
2011 Lexus GX
Throwing it back a few years is the 2011 Lexus GX.
Out of all the GX models, the 2011 has one of the highest ratings.
According to Kelley Blue Book, this vehicle has a consumer rating of 4.5.
As you can see, satisfaction is high and nearly every driver is pleased with its performance.
85% of drivers would recommend the 2011 GX, which proves that they are content with the SUV and what it has to offer.
Currently, the 2011 Lexus GX is on the market for about $23,000.
This is far below its original price of $53,000.
Being $20,000 less expensive, you can see why individuals are continually purchasing this used vehicle, especially if there are not too many miles already on it.
2013 Lexus LX 570
The 2013 Lexus LX 570 has high ratings all the way around.
Consumers have given the vehicle at least 4.5 stars in every category.
The highest-ranked category is reliability, which is good news when purchasing a used car.
Reliability has been given 4.9 stars, which is almost perfect. This leads to the conclusion that if well-maintained, the LX can have a life expectancy of up to 500,000 miles.