What is the Best Used SUV for a Teenager?
This post may contain affiliate links. As an Amazon affiliate, I earn from qualifying purchases.
If you are looking for the best used SUV for a teenager, then you have come to the right place.
There are so many SUVs out on the market that it can be difficult when deciding which one to choose.
The best ones have been listed below which take into account the initial price, cost of ownership, gas mileage, reliability, and safety.
So, what's the best used SUV for teens?
The best used SUV for a teenager is the 2016 Honda CR-V because it is safe and affordable. This vehicle is equipped with safety features such as a rearview camera. The SUV can be purchased for less than $25,000 and the gas mileage and maintenance costs make the 2016 CR-V inexpensive to own.
All Honda CR-Vs are highly rated, however, the 2016 model is the best option for a teenager due to its safety, reliability, and price.
Below, you will learn everything you could ever need to know about the best used SUVs for a teenager.
In addition, you will discover other SUVs that could be a great option for your teenager!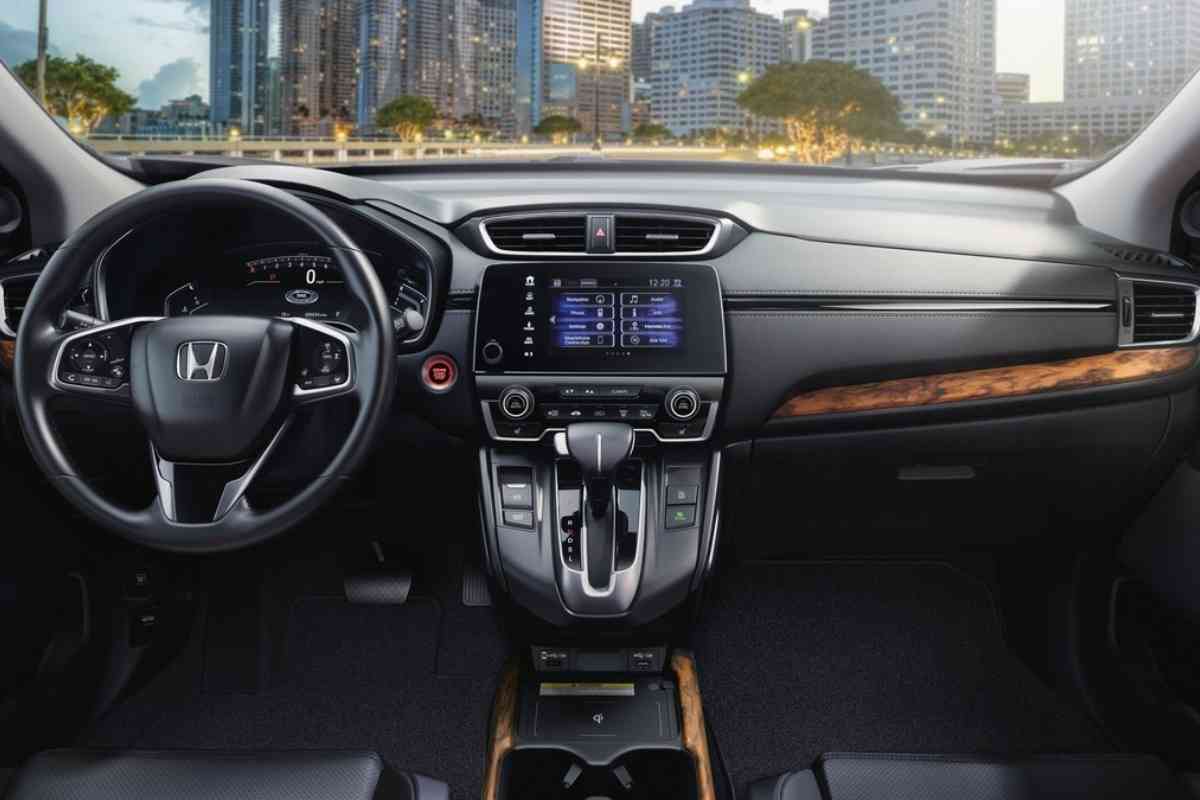 The 2016 Honda CR-V has everything you could ever need in a car for your teenager.
It is inexpensive to buy, own, and maintain.
In addition, it is a safe and reliable vehicle that gets excellent gas mileage.
To purchase the 2016 model, it would cost about $25,000.
While this may seem like an expensive price for a used SUV, it will make up for it in the future.
Ownership costs are lower than expected for an SUV because it needs little maintenance and repairs.
You can rely on this vehicle to get your teenager around town without any problems.
One of the most important things to consider when purchasing a vehicle for your teenager is that it is safe. Many parents fear sending their child out on the road alone, so they want to ensure that their car is equipped with the most enhanced safety features available.
Rest assured, the 2016 model is one of the safest vehicles in its class.
A rearview backup camera is standard, and many other features are optional upon purchase.
In addition to being safe, this SUV receives great gas mileage.
When driving in the city it can get 26 mpg, and on the highway, it gets 33 mpg.
This is impressive for any vehicle, but even more so for a large one such as an SUV.
There have been a few issues regarding the 2016 Honda CR-V.
However, there have been recalls regarding the engine and one of the airbags.
Before purchasing a used 2016 model, you will want to ensure that the recalls were implemented on your teenager's potential vehicle.
Other Used SUVs for Teens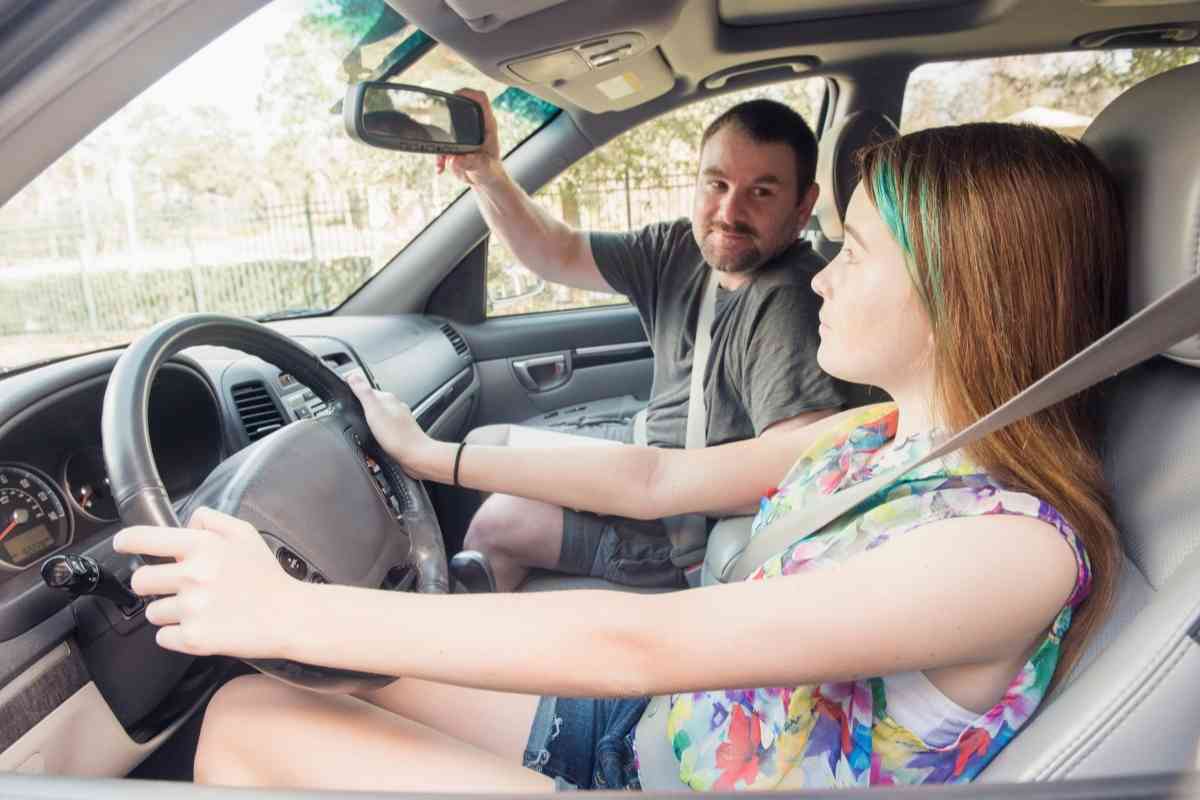 Although the 2016 Honda CR-V is the best option for a used SUV for a teenager, this is not the only vehicle to take into consideration.
Other SUVs have high ratings as well, and you will want to check them out.
Who knows, you may find an even better option for your teen below! Each one of the SUVs below has been carefully selected based on reliability and safety, to make any parent confident in their child and newfound vehicle.
The 2011 Buick Enclave is one of the most reliable SUVs out there.
Despite its old age, you will find many 2011 Enclaves out on the road.
This is because they continue to prove their reliability year after year.
In addition, they are now even more affordable than ever.
They are usually purchased for around $10,000 which is almost unheard of for a Buick.
The 2011 Kia Sportage is on the market for less than $10,000.
This makes the vehicle inexpensive to purchase, yet you know it will be long-lasting.
For being 10 years old, this Kia continues to prove its worth.
Its reliability is flawless and it is sure to get your teenager to their destination safely.
Your teen will be safe driving the 2011 Kia Sportage and you do not have to be hesitant because of its old age.
However, if you wish to get a newer Kia Sportage, then the 2014 or 2015 model is recommended.
Moving up in the years is the 2015 Chevrolet Equinox.
What makes the 2015 model stand out amongst its older generations is that it has standard WiFi.
This can be convenient if you are driving around with your teenager, or if they are driving with their friends.
The 2015 model is extremely reliable, but, the older models are as well.
If you want a used Chevrolet Equinox, the 2015 model is recommended.
However, this is only because of the built-in hotspot WiFi.
If the WiFi does not matter to your teen, then you may want to consider an older model to save some money.
The 2016 Mazda CX-5 is recommended for a used SUV.
This is because it is safe so you do not have to be worried about your teenager driving it.
Rearview cameras, blind-spot monitors, and cross-traffic alerts are available.
In some 2016 models, you will find the rearview camera is standard, but for some, it is not.
You will want to check the 2016 Mazda you are thinking about purchasing to see if it has a rearview camera.
As you can see, every advanced safety feature is an option, so your teen's vehicle will be fully equipped with everything imaginable.
In addition, the gas mileage is above average, getting 26 mpg in the city and 34 mpg on the highway.
What is so surprising about the 2016 Toyota Highlander is that towing packages are now a standard.
The Highlander has everything imaginable when it comes to technology.
Bluetooth and touch screens are standards so your teen's SUV will have almost all of the current technology.
Its average reliability makes it a perfectly reliable vehicle for your teenager.
The only downside is that the 2016 model has a small third row.
This makes it uncomfortable if someone larger has to sit back there.
Typically, only kids can fit in that row comfortably.