What is The Cheapest Used SUV to Buy?
This post may contain affiliate links. As an Amazon affiliate, I earn from qualifying purchases.
Anybody who has ever bought a car knows that quality is important, but pricing is important too, and sometimes the cheaper the car the better.
If you are in need of a used SUV and your budget is rather tighter than you might like it to be, don't lose hope because there are still options for cheap, yet quality vehicles for you to choose from.
Read on for my top picks for the best used SUV for the least amount of money.
There isn't really one car that is cheapest above all others, but a variety of vehicles from Hyundai, Ford, Toyota, Honda, Chevrolet, and many others including Jeep can be bought used for cheap. Each of these cars has different specs, but they can all be found for under $10,000.
This seems too good to be true, doesn't it? I'm here to tell you that there are quite a few cars to choose from that can be purchased for under $10,000 if needed and still run quite well, even for a budget car.
If you are interested to learn a few more details about some of the most popular "cheap" cars, read on!
Cheap and Used SUVs
As mentioned earlier, there are plenty of cheap SUVs out there that will still give you all you could ever need in a car.
You will, of course, have to keep in mind that pricing is different at every dealership, as is the condition of the cars you'll be looking at.
However, with most of these brands, you can't go wrong.
Here are a few of your cheapest and most popular options.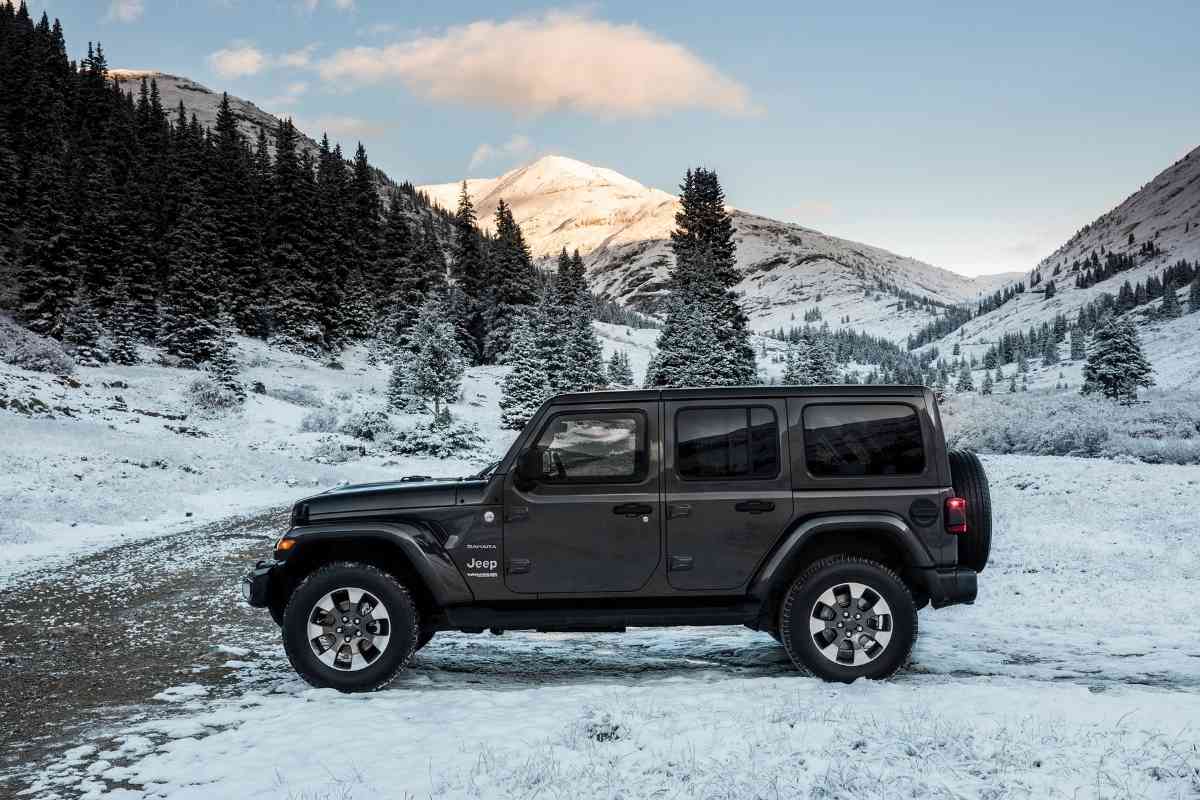 The Jeep Wrangler is the option to go with if you are a sporty individual whose car should match your personality.
Even used, the Wrangler is a handy off-roading vehicle that will drive you through muck, mud, snow, dirt, rocks, and whatever else you can think of.
The Wrangler is an attractive and sporty-looking car that looks just as good whether used or brand-new.
The Honda Pilot is big and blocky, and because of that, it has several cubic feet of extra space to offer.
If you'd like, you can hold up to eight passengers, or else you can put the seats down and hold that many feet of extra space for gear or whatever else you may need to haul around.
If you enjoy making a lot of road trips, the Honda Pilot is probably a great choice.
The Ford Escape was designed for rugged landscapes so it is only fitting that it has a very rugged-looking style and exterior.
Like the Jeep Wrangler, the Ford Escape is a more than capable vehicle to have with you out in the wilderness or the dunes.
Plus, its boxy shape allows for plenty of cargo space as well as passenger space.
This makes it another good option for road trips with other people (especially if you have a decent-sized family).
RAV4s are known for holding their value extremely well.
For this reason, they may be one of the more expensive cars on this list (sometimes surpassing the $10,000 mark).
However, it is still possible to find some below that price and if you are lucky enough to do so, you should jump at the opportunity.
RAV4s can carry as many as seven passengers as well as offer AWD.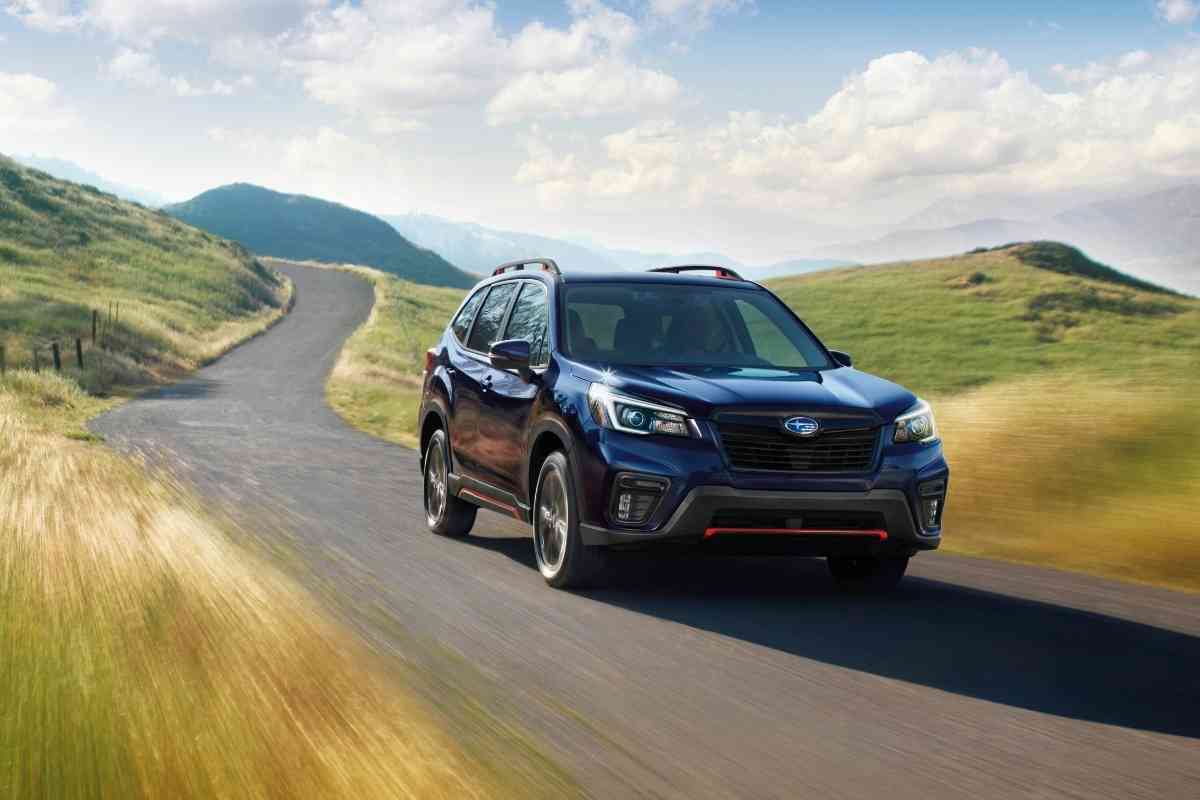 In addition to its unique shape and design, the Subaru Forester also has plenty of cargo and passenger space to offer.
Despite its rather short and small appearance, you will have plenty of room for the people you love as well as the gear you may need to haul.
Whether you are going to grandma's or on an off-road expedition, the Subaru Forester will serve you remarkably well!
GMC Envoy
The Envoy is a tad older, but like the Jeep Wrangler, it has quite a few off-roading capabilities and will keep you safe, regardless of the terrain you are driving on.
If you were to purchase an Envoy XL, you would have three rows of seats with three seats each.
This makes the Envoy not only great for off-roading but also a good family car as well (like the Honda Pilot!).
Cheap SUVs: The Pros and Cons
Naturally, there are pros and cons to purchasing a used vehicle.
Of course, sometimes your budget will warrant an inexpensive car and that's perfectly okay.
However, if you can afford to go more expensive, you may want to know the pros and cons of purchasing a used vehicle.
Here are a few of the most important ones to know!
Pros
First and foremost, used SUVs are tons cheaper than buying a brand-new car.
If you buy a used car from the right person and in the right condition, you will not very likely be disappointed.
Of course, it is sometimes tricky to find used cars that are worth paying the low price for, but if you can find a good one, it will be well worth it!
If you were to have to take a loan out for a used car, that wouldn't be as big of a problem because the loan will not only be smaller but will also mean you have lower monthly payments to make.
This makes buying a car not only cheaper but much less stressful initially.
Plus, these loans are often far more quickly paid off than a regular loan.
Cons
Unfortunately, there are a few downsides to buying a used car as well.
One of these is the reliability factor.
There are, of course, plenty of reliable used cars out there, but it can sometimes be difficult to find one that isn't in poor condition and will last for an adequate amount of time to be worth it at all.
Because of the potentially poor conditions that used cars can sometimes be in, you may find yourself with limited options.
You have to purchase a car that won't fall apart within the first couple of weeks of you owning it.
If your options are limited, you are likely to end up with a car that you are less than pleased with and that is never a fun experience.