What's the Difference Between The Chevy Blazer and The Equinox?
This post may contain affiliate links. As an Amazon affiliate, I earn from qualifying purchases.
Chevrolet is a very popular manufacturer and they offer many different trims and styles.
If you're looking for a new Chevy, you've probably come across both the Blazer and the Equinox and found yourself wondering what the difference is between these two very similar SUVs.
The Chevy Blazer and Equinox are both mid-size vehicles with similar outside appearance, safety details, and internal features. However, the Blazer is about $9000 more expensive, slightly larger, and has more horsepower than its simpler, more economic counterpart.
In this article, we will dive into the difference between these two popular Chevrolet models: the Chevy Blazer and the Chevy Equinox.
These vehicles were introduced about fourteen years apart, yet they have strikingly similar builds, features, and driving capabilities.
So which one is worth the money?
The Chevy Blazer: Stylish and Sporty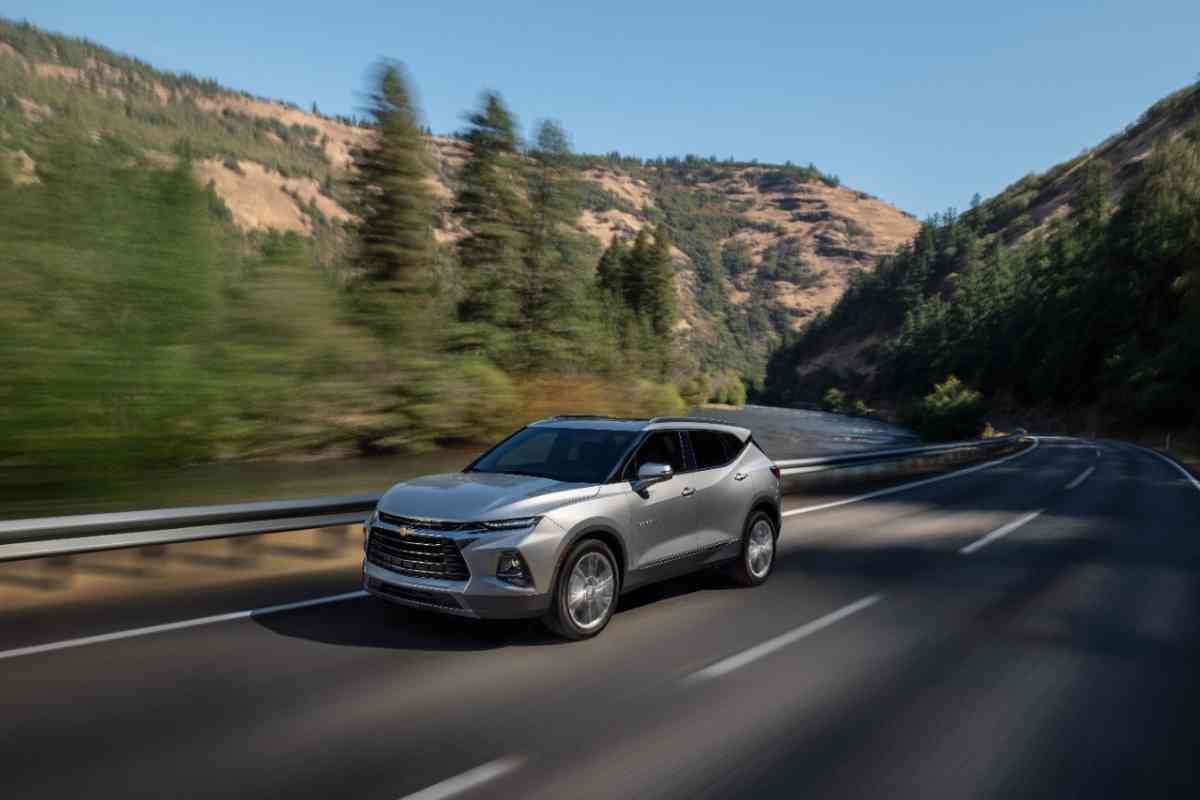 The Chevy Blazer clocks in at around $34,500 for the basic model, or $42,700 when you add on the 3.6L engine, which is a significant difference from the Equinox.
But once you take a look at the car, you can see why it's worth more.
The Blazer boasts a shiny, muscled exterior and a bold stance that is extremely appealing.
As Chevrolet says, "Understated is overrated." In essence, the car is sporty and unique, just like its name! No one will miss you when you drive down the street in a Blazer.
This vehicle has something for everyone, and it comes with three engine options (193-horsepower, 230-horsepower, and 305 horsepower). It is a car built for multiple occasions.
It can seat up to five people but it's also not bulky enough to be bothersome on the road.
The car has many safety features, including a feature that allows you to switch to four-wheel drive or add traction as driving conditions demand it.
You can equip off-road mode to handle rough roadless terrain, and look through the vehicle's rearview camera when needed.
The Blazer is also equipped with a 9-speed transmission and up to 5 driving modes that can fit your every need.
Driver Mode Selector allows you to adjust the vehicle performance on challenging road surfaces, with only the twist of a dial.
Sport mode also provides an extra boost of performance when you're in the mood to go fast.
On the outside, the Equinox looks like a more conservative, compact version of the Blazer.
The Equinox carries a starting price of $25,800 although it can be as expensive as $30,100.
It also has two options for the motor: one with the base motor at 170-horsepower and a second more high-powered option with 252 horsepower.
The engine you choose will affect the price.
While the power of these engines may fall below the Blazer, the fuel efficiency of this vehicle is undeniable.
In addition, the design of this vehicle is sleek and attractive, boasting a jet black seat with red stitching and beautiful interior chrome accents.
It also has the classic black bowtie emblem, just like the Blazer.
Like the Blazer, the Chevy Equinox contains many safety features, including forward collision alert, automatic emergency braking, and pedestrian braking.
It also has a following distance indicator, lane departure warning, and high beam assist for foggy weather conditions.
In addition, the car has a built-in Alexa for hands-off navigation of your mobile device, as well as wireless Apple CarPlay.
Both vehicles also have about 64 square inches of cargo space with the seats down, which is an impressive feat for a mid-size car.
Main Differences Between the Vehicles
The Chevy Equinox and Chevy Blazer, while comparable in their size features, do have some major differences.
The Chevy Blazer is the more stylish of the two.
It has a sleek muscled exterior, optional leather seats, and an interior with a smooth dashboard design and colors that pop.
The Blazer is also about eight inches longer than the Equinox and two inches taller, making it a better option for large families or people that desire that extra bit of room when traveling.
It has one foot of extra legroom at the front.
Now let's get into the key difference between the two: gas mileage.
There can be no doubt about it: the Blazer boasts an engine with higher power and better acceleration, especially when you opt for the engine with 305 horsepower.
But the Equinox, its more understated cousin, has superior gas mileage with 26 miles per gallon in the city and 31 miles per gallon on the highway as opposed to the Blazer's 22 miles per gallon in the city and 29 miles per gallon on the highway.
If a good mpg rating is your priority, the Chevy Equinox is the right choice for you.
The Critics Weigh in
Overall, if you are aiming to impress other drivers on the road, then the Blazer is a great choice.
The Blazer's simple, glossy exterior and stylish interior stand far superior to the simple, economical design of the Equinox.
And as a car that was released 14 years after its counterpart, this is not surprising.
Driving the Blazer will feel different as well, with smoother steering and more power (if you select one of the engines with 230 horsepower or more).
But if you are looking to save money on both your monthly car payments and gas payments, the Chevy Equinox may be a great car to consider.
The Blazer has more of a wow factor, but if you are looking to save money on both your monthly car payments and gas payments, the Chevy Equinox may be a great car to consider.
As a car that saves you about $9000 on a basic model compared to its counterpart, this is no small matter!
Plus, with an engine efficiency that is increased by 4 miles per gallon and a slightly smaller build, this car is perfect for someone who doesn't need something flashy, just a vehicle to get the job done.
These two vehicles are both well-made and can work well for almost any customer.
At the end of the day, you just need to consider your top priorities, whether they be price, size, or mpg to help you choose.