Which Toyota SUV is the Most Reliable? (Answer is surprising)
This post may contain affiliate links. As an Amazon affiliate, I earn from qualifying purchases.
Toyota is known for being one of the most reliable and durable car brands. When purchasing any vehicle, it is important to ensure it is going to be dependable. On that note, what are some of the most reliable Toyota SUVs?
The Toyota RAV4 Hybrid is the most reliable Toyota SUV. The Toyota RAV4 Hybrid has received a reliability score of 4 out of 5, scoring higher than the original model of the Toyota RAV4, which had a score of 3. The Hybrid Highlander, 4Runner, and Land Cruiser are also good options.
What exactly makes the Toyota RAV4 Hybrid so reliable? Continue reading to learn more about the RAV4 Hybrid and a few other reliable Toyota SUV options.
Toyota RAV4 Hybrid
The Toyota RAV4 Hybrid is the most reliable Toyota SUV. This has been tested in multiple different ways and has demonstrated its reliability in all of them. J.D. Power ranked the RAV4 Hybrid 82/100 on "Consumer Verified".
Both people and critics love this vehicle!
The ratings used to generate the "Consumer Verified" score are from thousands of verified car owners who vote without any outside influence. With help from consumers, the Toyota RAV4 Hybrid became the 9th highest-ranking SUV in 2021!
According to a forum where people shared their honest thoughts and reviews about the Toyota RAV4 Hybrid, many people shared that they love how reliable the vehicle is.
Multiple people were sharing how they had purchased this vehicle because they needed a reliable SUV. They were not disappointed when they chose the RAV4 Hybrid.
There were even some comments from people who talked about purchasing the SUV second-hand. Due to its high reliability scores, most were not worried about the vehicle being pre-owned.
Dependable vehicles tend to hold their resale values well, so buying a RAV4 can be an investment for your present and your future.
To view the forum and read more first-hand experiences people have had with the Toyota RAV4 Hybrid, click here.
Toyota RAV4 Hybrid Specifics:
Average Listing Price: $41,354
MPG City/Highway: 41/38
Towing Capacity: 1,750 lbs
Horsepower: 219 hp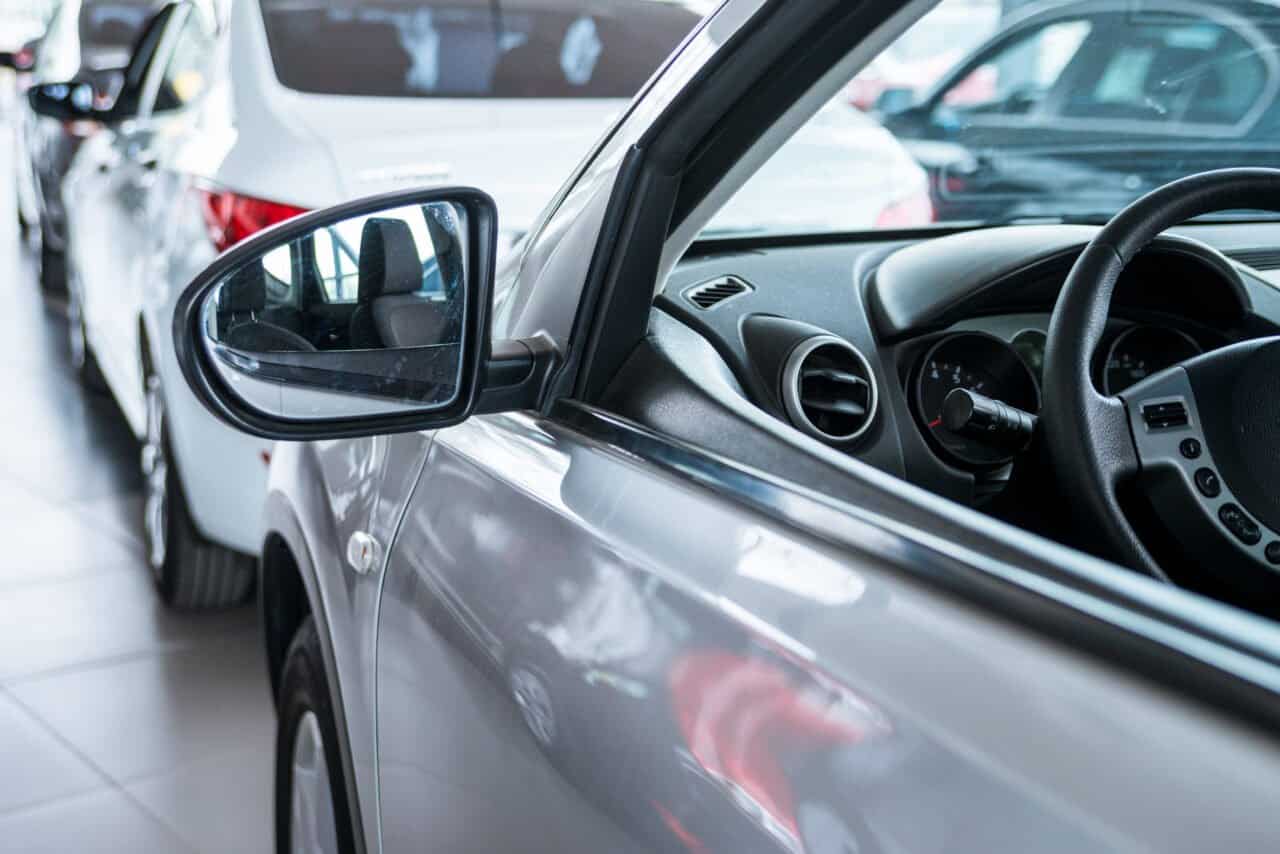 Toyota Hybrid Highlander
The Toyota Hybrid Highlander is another great SUV option to consider when perusing the Toyota lineup. This vehicle received a higher "Consumer Verified" score than the Toyota RAV4 Hybrid, with an 83/100.
This SUV also scored third place compared to SUVs that were similar in style. Overall, the Toyota Hybrid Highlander scored a 4.5 out of 5 in reliability! This is a great option if you're looking for a reliable SUV from Toyota.
On a forum where people were comparing the Toyota Hybrid Highlander to the normal Toyota Highlander, many of the comments were advocating for the Hybrid model.
Not only does this model have a better reliability score, but the hybrid transmission is also a huge money-saver down the road. One of the only drawbacks of the Hybrid model is the higher upfront cost (when compared to the original Highlander model).
To read more of the comments on the debate between the Toyota Hybrid Highlander and the normal Toyota Highlander, check out the forum here.
Toyota Hybrid Highlander Specifics:
Average Listing Price: $43,958
MPG City/Highway: 20/27
Towing Capacity: 3,500 lbs
Horsepower: 243 hp
Toyota 4 Runner
There are a lot of advantages to owning a Toyota 4Runner. Not only does it have a 79/100 rating for reliability on the 2021 model, but it is also known for being one of the greatest off-roading vehicles. It may not be the best family car, but if you are looking for a car that can tow, go four-wheel, and an overall quality ride; this is the vehicle for you. 
Whether you need to take a dirt or paved road, this compact SUV will get you where you need to go. It rides comfortably and handles well, which is definitely a plus.
Of course, one of the drawbacks to this vehicle is that it is a bit of a gas-hog, but this is often expected with strong off-road and hauling vehicles.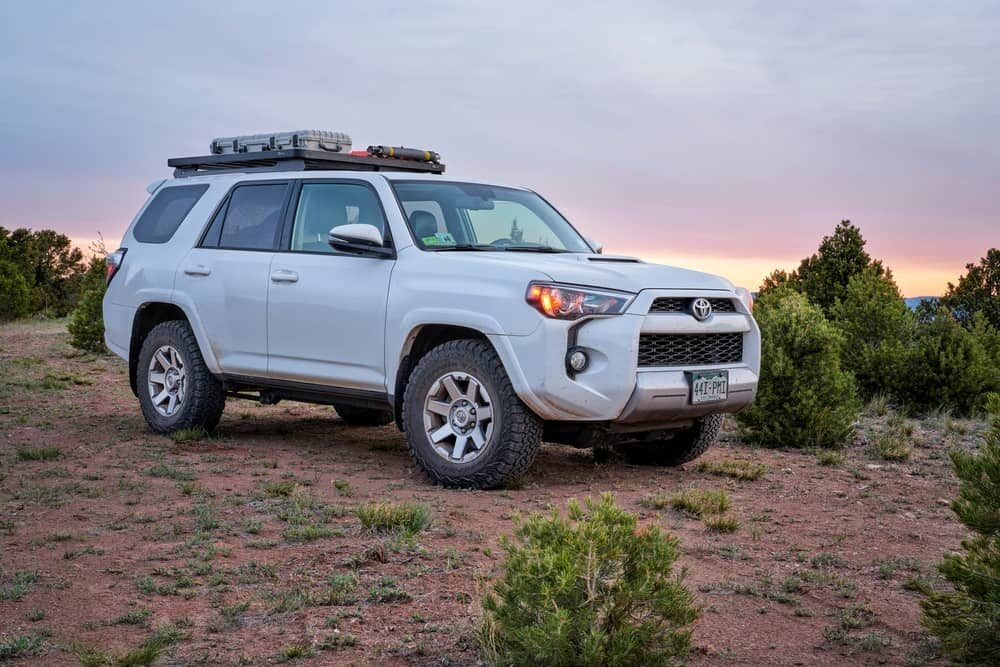 There are definitely some years that where the 4runner has outperformed other years, but the SUV is generally a highly sought after vehicle year after year.
To read more about the Toyota 4Runner, go onto Kelley Blue Book or US News and World Report to understand what the hype is all about.
Toyota 4Runner Specifics:
Average Listing Price: $36,590
MPG City/Highway: 16/19
Towing Capacity: 5,000 lbs
Horsepower: 270 hp
Toyota Land Cruiser
Many complain that the price upfront and cost of gas is high, but the Toyota Land Cruiser is extremely reliable. In fact, US News and World Report gave the Land Cruiser a 4 out of 5 reliability rating. Having this great quality saves many people time and money in the future.
Because the vehicle is so reliable, its value does not lower over time. This is good to keep in mind if you want to make a good return investment. 
Toyota Land Cruisers are known for two things: being expensive, yet being extremely reliable. Land Cruisers have even been dubbed as "the legend of off-roading vehicles" by Kelley Blue Book.
However, the price tag creates hesitation in most customers, as they are looking for a reliable vehicle that they can keep for many years, but they do not want to pay for a vehicle that will last that long.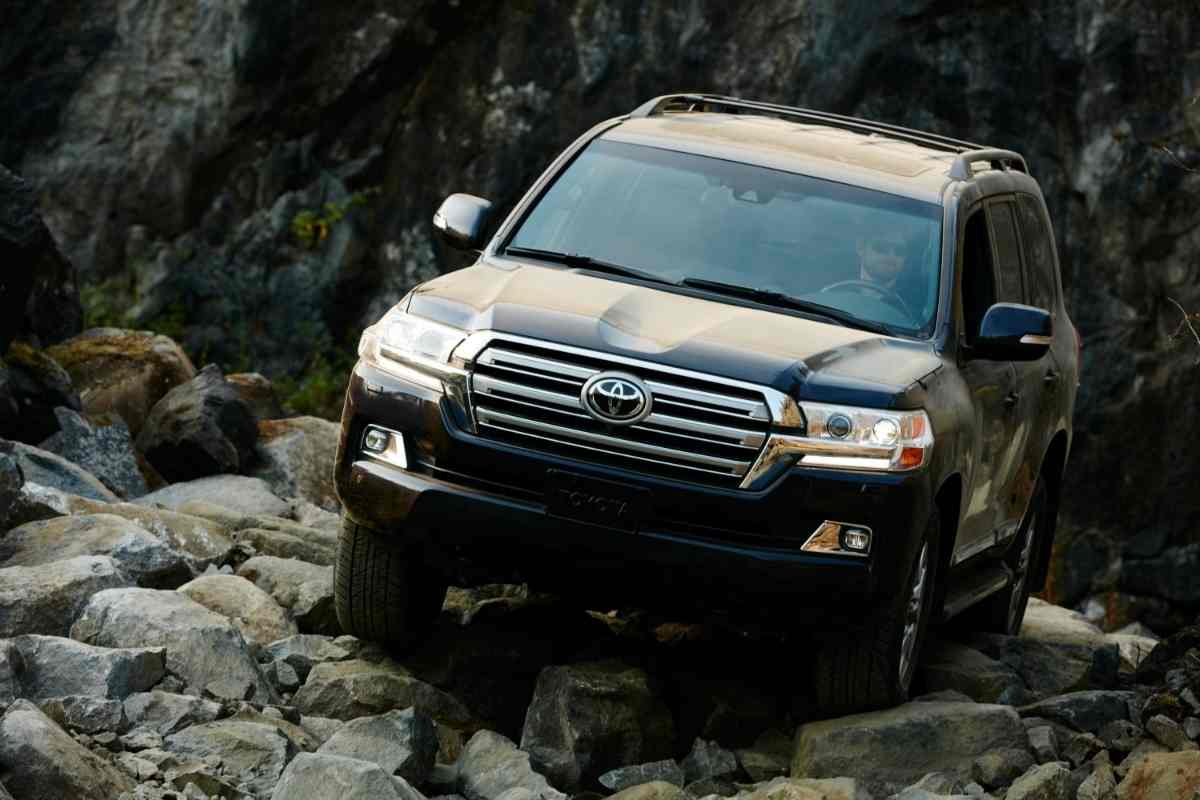 It's important to note that the Land Cruiser is one of Toyota's most expensive vehicles, but the interior features make the driver feel like they are driving in a luxurious SUV.
Not only does the Land Cruiser feel like a high-end vehicle, but it's also known for both its off-road and towing capabilities. You can drive this car on the harshest terrain or pull about 8,000 pounds on the back of the car.
That's almost just as good as the Toyota Tundra! This is why the Toyota Land Cruiser is one of the best off-roading SUVs.
Toyota Land Cruiser Specifics
Average Listing Price: $85,415
MPG City/Highway: 13/17
Towing Capacity: 8,100 lbs
Horsepower: 381 hp