This Is Why Snap-On Tools Are So Expensive
Based in Kenosha, Wisconsin, Snap-on is a high-end tool manufacturer that produces a wide range of products. The company's tools are known for their high quality and durability. However, they're often pretty pricey. What makes them so expensive?
Snap-on tools are expensive because they're made with top craftsmanship using high-quality materials. They're also manufactured in the United States, which increases labor costs. Although they overlap in their product lines, Snap-on is an independent company with no affiliation to Harbor Freight.
Snap-on has been in operation for over a century and continues to be a top-notch tool brand. Let's take a detailed look at why the company's tools cost as much as they do, where they're produced, and what alternative brands are available.
Why Are Snap-On Tools So Expensive?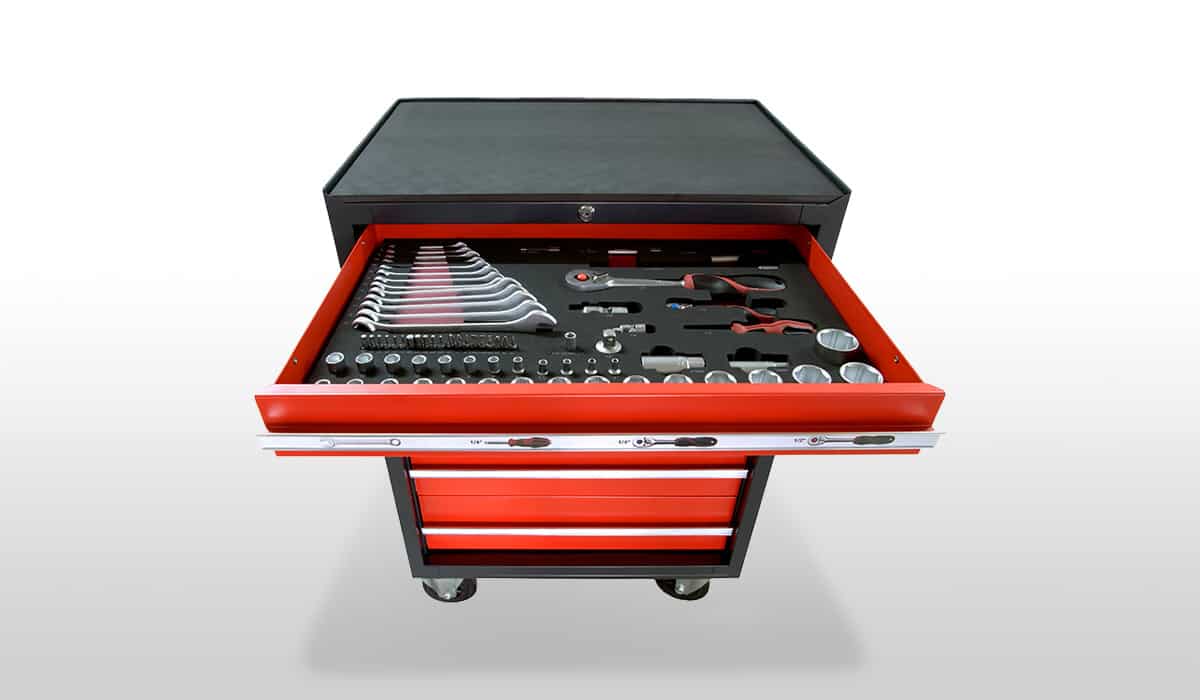 Snap-on tools are a popular for a reason. Most come with a lifetime warranty. The company also offers free repairs and replacements for added convenience.
But most importantly, the tools meet and exceed industry standards, making it clear that the manufacturing process keeps the desires of professionals at heart.
All these perks come at a high price, though. Here's the major reasons why Snap-on tools are so costly:
Quality Materials
You get what you pay for when it comes to tools. There's plenty of cheap ones on the market, but high-quality chrome alloys will cost you.
The exact composition of the steel alloy material that Snap-on uses is a well-guarded secret. But we do know that it's a "special blend" heat-treated to a specific hardness level with nickel-chrome plating.
These tools are rust-resistant and can last for years. You don't have to worry about a Snap-on wrench breaking in two when attempting to dislodge a rust-welded pipe or bolt.
Top-Notch Craftsmanship
Snap-on tools are known for their superior quality thanks to the high standard of craftsmanship and the high quality of the materials used.
Several factors need to be kept in check to produce strong, long-lasting tools. During the manufacturing process, melted metal is poured into molds. This must be done in a safe, sterile environment. A single dust particle or a pebble-sized object can wreck a whole collection of equipment.
Another potential issue is the introduction of unwanted metal shavings into the final product. This is a common problem found in cheaply made wrenches, pliers, and screwdrivers, making them challenging to handle.
Snap-on has stringent quality control standards and a highly qualified team of professionals on deck to prevent these kinds of problems. However, this drives up the price of production.
Manufactured in the USA
Some Snap-on products, especially power tools, are manufactured in other countries like China and Canada. Otherwise, Snap-on tools are produced in factories across the United States, including Wisconsin, Arkansas, and Iowa.
So, chances are, the Snap-on ratchet or wrench you pick up at the neighborhood hardware shop was manufactured domestically.
The increased price you'll pay for the final product is primarily due to the more significant labor expenditures. Snap-on tools are well valued partly because the company manufactures them stateside, bolstering the U.S. economy and allowing for more stringent quality control.
Warranty
Aside from torque wrenches, all Snap-on and Blue-Point hand tools are covered by a lifetime warranty. Typically, warranties on power tools and meters are for a year.
If you buy a wrench or screwdriver and it comes with a lifetime warranty, all you have to do is save the receipt.
The Snap-on warranty is one of the reasons the company is so popular.
Brand Recognition
Snap-on is among the most recognizable tool brands in the world, the same way Apple is synonymous with cell phones and computers. Therefore, the company strives to maintain their good name and image in the public eye.
As a result, a portion of the price tag comes from the product's name recognition. When you see Snap-on carved into the handle, you know you're getting a high-quality product, but that recognition comes at a price.
Unfortunately, this also means that you'll have to shell out a hefty sum upfront to cover the cost of replacing your tools if they break.
Who Manufactures Snap-On Tools?
Snap-on tools are sold by Snap-on Incorporated, an American designer and manufacturer. They're primarily intended for transportation industries, including automotive, aviation, and marine.
Established in 1925 in Milwaukee, Wisconsin, the Blue-Point Tool Company initially produced chisels and punches. It eventually expanded to include pliers, wrenches, and more. In 1930, Blue-Point and the Snap-on Wrench Company merged.
Today, Snap-on Inc. is headquartered in Kenosha, Wisconsin, and distributes lower-end tools and equipment under the Blue-Point brand. It offers a wide array of products for professionals and DIY enthusiasts. Other than Snap-on tools, the Blue-Point catalogue also includes:
Hand tools

Power tools

Personal safety equipment
As for where its tools are produced, Snap-on has plants all over the country, including Milwaukee, Wisconsin, Elizabethton, Tennessee, and Elkmont, Alabama. Its tire changers and wheel balancers are manufactured in Conway, Arkansas. The company's torque products are made in California, and its tool storage cabinets hail from Algona, Iowa.
Did Harbor Freight Buy Out Snap-On?
Harbor Freight does not own Snap-on. Although their product lines overlap, Snap-on and Harbor Freight are separate businesses.
The Snap-on brand is a division of Snap-on Incorporated, which uses the symbol SNA. The company has been in business since 1920.
Snap-on tools are famed for their durability, ergonomics, and quality features. This company manufactures professional-grad tools for commercial and home use.
Harbor Freight is a privately owned company that belongs to Eric Smidt. The company sells tools, parts, and accessories at low prices. Their range of products includes small hand tools and industrial equipment.
Snap-on filed a patent infringement suit against Harbor Freight in a California court in 2016. The company claimed that Harbor Freight stole its idea for the Daytona FJ3000 floor jack and passed it off as their own.
In their case, Snap-on demanded that Harbor Freight stop selling the jacks. Harbor Freight counter-sued, claiming that Snap-on misled consumers by saying its jacks were created in the USA when they were assembled with parts made in China.
None of the parties involved in the settlement discussed the contents of the agreement after the verdict was issued.
Which Brands Are Comparable to Snap-On?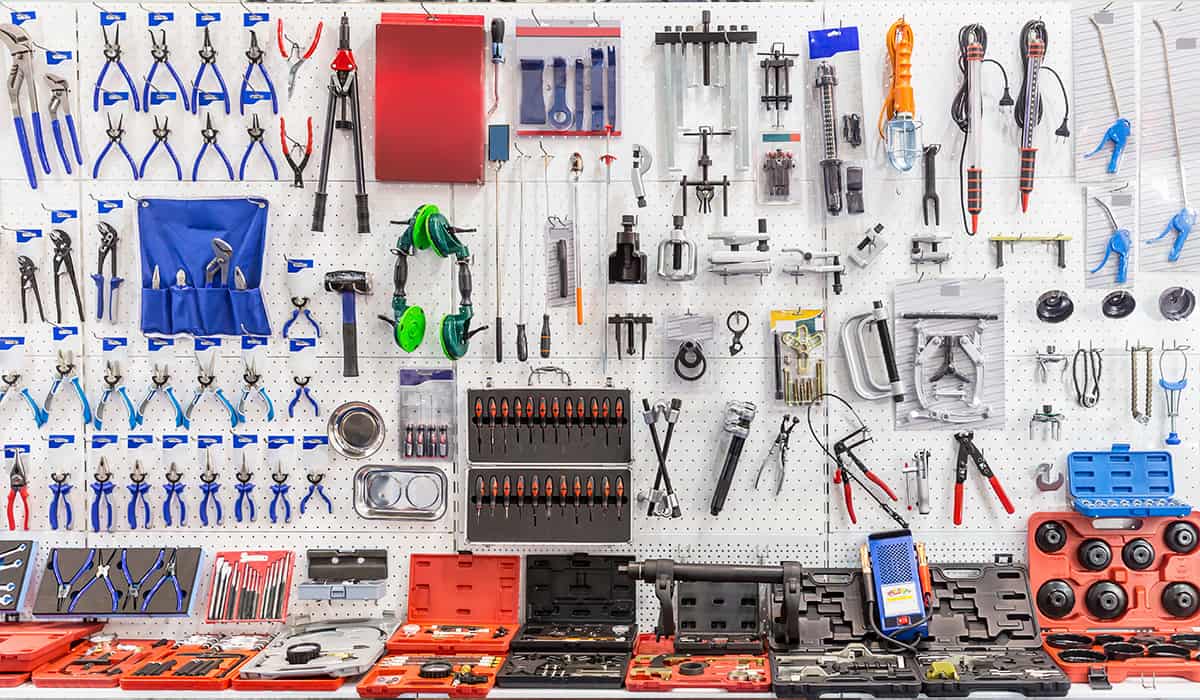 Snap-on's top competitors include:
BorgWarner
Husqvarna
Dover
ITT Corporation
Apex Tool Group
American Axle & Manufacturing (AAM)
Lowe's
Stanley Black & Decker
Hitachi
Blue Point vs. Snap-On: What's the Difference?
Snap-on Inc. distributes Blue-Point tools, but it's important to know that what Snap-on manufactures and what Blue-Point offers are not the same.
Below are the significant differences between Blue-Point and Snap-on tools:
Manufacturer
Snap-on manufactures all tools with its name, but it also distributes Blue-Point tools.
Blue-Point tools are similar to Snap-on models, but they are never branded as such. However, the warranty offered by the manufacturer is identical for both instruments.
Quality
Little else can match the quality of Snap-on. These tools are among the toughest on the market.
While Snap-on now owns Blue-Point, this doesn't make Blue-Point tools better. Blue-Point instruments are not proprietary; other brands might have equivalent products.
Materials
While Snap-on tools feature a unique metal alloy, Blue-Point materials are lower quality. Carbon spring steel, cobalt chrome, and other materials are commonly used depending on the task.
Use
The Snap-on line of tools is designed for use by skilled mechanics, like those in the automotive industry.
Snap-on tools are standard equipment for auto mechanics and can also be found in the construction and aviation industries. The Snap-on line is more compact so that mechanics can use it in cramped spaces.
The target market for Blue-Point tools is the do-it-yourself (DIY) enthusiast. They aren't typically seen professionally because of their inability to handle heavy workloads.
Cost
Blue-Point tools are more affordable. Using Snap-On tools will increase your budget.
However, if you plan on using your tools for work, the higher price tag is justified by the superior craftsmanship of Snap-on.