Chevy Silverados are one of the best selling trucks and it is not difficult to figure out why. Since it is such a popular buy, many drivers are excited to accessorize and motif their Silverado truck to make it their own. One of the first big changes that most owners want to do is get bigger, and thicker wheels.
One of the most popular tire sizes is the 35-inch tires. They are strong, big and they are large tires but they are not an obnoxious size. If you are wondering if 35-inch tires will fit on your Silverado, then you have come to the right place. Let's first see what year Silverado truck you have, then we will go from there.
Will 35 Inch Tires Fit on a Silverado?
The simple and quick answer: yes, 35-inch tires will fit on a Silverado if you install some form of a lift kit.
This question also depends highly on the year of your Chevy Silverado.
35-inch tires are very popular for the Chevy Silverado, especially for the 2007 to 2018 models and the Chevy Sierra 1500. This is because they have larger lifts of 6 inches or more.
Those that go after the 35-inch tire size like it because it will increase their ground clearance. Those that love to go off-roading often do prefer 35-inch wheels for this reason as well.
Please note that when installing the 35-inch tires to your 2007 through 2018 Silverado model or the Sierra 1500 model, it is important to have enough wheel travel. In order to do this, you might have to do some minor trimming to get rid of the inevitable tire rub.
If you have an older Silverado model, one that was made before 2007, then you first need to figure out your current tire size and then go from there. If you are not sure, click here for a step-by-step guide.
Please note: you can fit up to 33-inch tires on your Silverado without a lift.
Do I have to Lift My Silverado Truck?
A lift kit would be the easiest and most efficient way to fit 35-inch wheels onto your Silverado but if for any reason you do not want to go this route, then here are some other options:
What Are Other Popular Tire Sizes for the Silverado?
Although the 35-inch tires seem to be what most Silverado owners lean towards, there are other options as well.
Please do keep in mind that with each tire size, there are different minimum lifts that you will need to do. This is to ensure that there will be no rubbing against your tire. This is also just the minimum lift requirement and you might need to do more lifting depending on your vehicle.
If you are not sure about how much to lift or if this is your first time working on installing new tires yourself, do not hesitate to check out some online tutorials.
33 Inch Tires
33 inch tires are great if you are a driver that tends to drive on highways and the occasional paved road.
33-inch tires will give you minor off-road capabilities and the cool appearance of bigger tires.
If you want to add 33-inch tires to your Silverado, then you will be happy to know that there is not much to it.
All you will need is a leveling kit- a leveling kit is great because it will allow you the ground clearance you need to fit a set of tires that are a bit bigger than your stock tires.
Minimum lift: front leveling kit
34 Inch Tires
If 33 inch tires are a bit too small for you, then you should consider the 34-inch tires.
34-inch tires are what people would call a mild lift.
. When installing 34" tires it is important to leave enough room for usable wheel travel. In order to accomplish this, it will require minor trimming to eliminate tire rub.
Minimum lift: 4.0 inches (or more).
37 Inch Tires
On the opposite end of the spectrum, we have the 37-inch tires. If the 33 inch, the 34 inch, and the 35-inch tires are just not big enough for you then you should consider the 37-inch tires.
Please do keep in mind that these are very big tires, so make sure this is what you want before you buy them.
On your 2007 to 2018 Silverado or your Sierra 1500, the 37-inch tires will give your truck a very aggressive look as well as amazing off-road performance.
Since they are so high up, they will give your truck increased ground clearance.
It is important to note that the 37-inch tires do require a taller lift in order to have proper suspension. If you do not do this, then your tires will begin to rub and hence, wear out sooner.
Also, you may need to trim some areas to get rid of tire rubbing. 
In order to get 37-inch tires on your 2007 to 2018 Silverado or your Sierra 1500, you will need to lift it about seven inches.
Minimum lift: 7 inches (or more).
Why Bigger Tires are Desirable
Unless you own a truck or a larger vehicle such as a standard size SUV, then having bigger tires may not seem to make sense to you.
Some people think bigger tires are all about appearances and while they do give a truck a more impressive and aggressive look, there is more than meets the eyes when it comes to bigger tires.
Of course, each person is different and opinions may vary. However, here are some reasons why bigger tires are desirable.
Better off-road performance:
This is probably the number one reason why owners decide to put on bigger wheels for their trucks. This is not to say that you cannot drive a truck for day-to-day usage but people who buy trucks do not buy them to commute.
If you love to go off trails then bigger wheels will let you make the best out of the activity.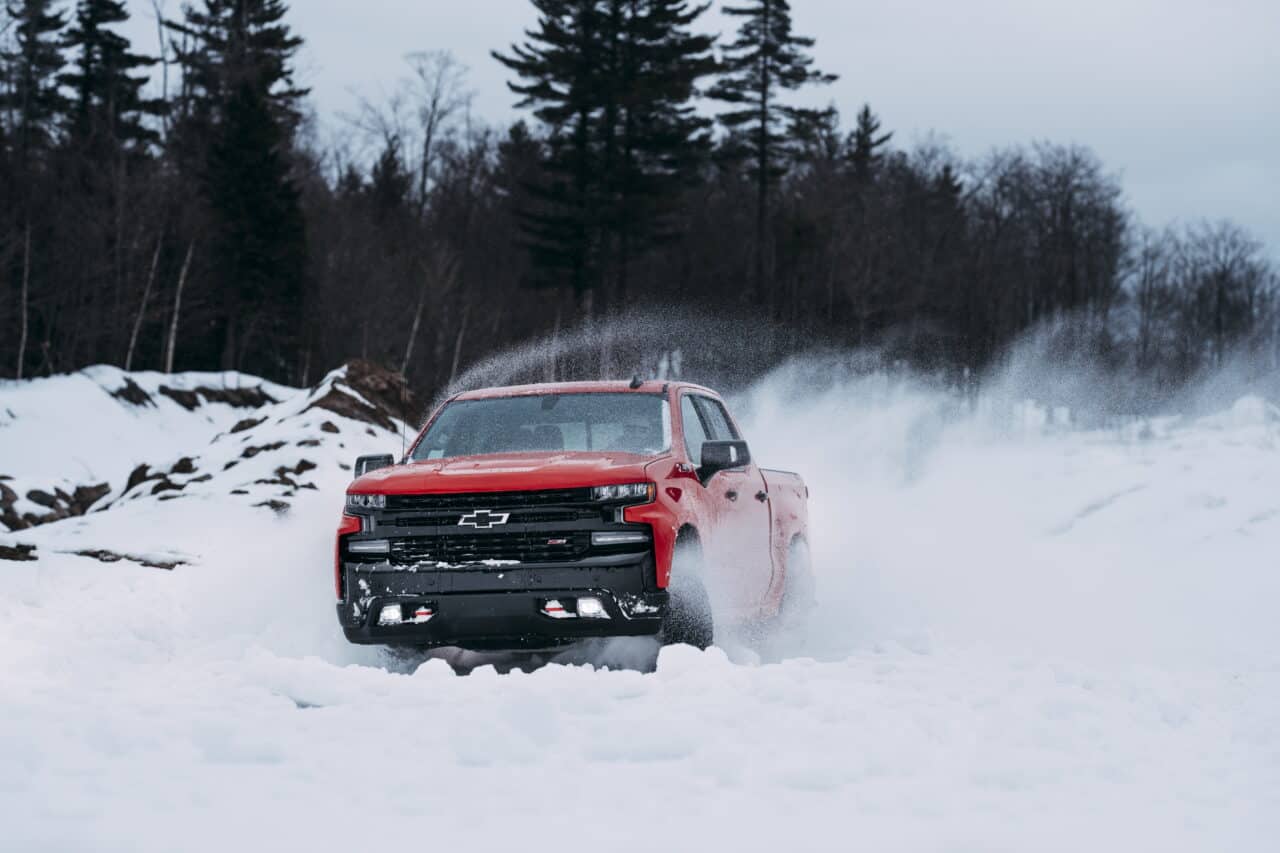 Better at handling harsh terrains and rocky roads:
This does not mean taking your truck off-road. Some streets are not as smooth as others, especially if you are driving through an older neighborhood or city.
If you are driving through a rocky street or ones that are littered, then bigger tires will be able to handle those kinds of roads better than smaller tires.
Gives a more elevated driving experience:
Bigger tires literally give your truck a lift and it will also give your driving experience a lift as well.
With bigger tires, you are able to see more of the road and for a lot of people, that makes their driving experience more enjoyable.
It is also quite safer as well.
The Takeaway|Bigger Tires for Your Silverado
When it comes to truck owners, very few are satisfied with the stock tires their trucks come with. This is because the wheels are fine but they are never just right which is why many people invest in lift kits and want to get bigger tires. If you fall into that category then know that you are not alone.
The Silverado is a great truck to work on, especially when it comes to adding new tires because there are so many Silverado owners that do the same. If you ever feel stuck or are not sure, there are plenty of forums online where Silverado owners all come together to give tips and trade ideas.
Most are more than happy to talk to fellow Silverado owners and if you are someone that prefers to do all of your modifications yourself, instead of depending on an auto mechanic, then they could also help you out as well.