10 Best Used SUV With A Panoramic Sunroof? [Answered!]
This post may contain affiliate links. As an Amazon affiliate, I earn from qualifying purchases.
Let's face it, there's nothing better than a panoramic sunroof on a clear day. Not only does it provide an excellent view, but it also illuminates the vehicle's interior with natural light, which makes long trips easier.
Of course, on a clear night sky, it's even more spectacular. So, many companies have begun installing more panoramic sunroofs in their SUVs.
A panoramic sunroof is laminated glass that spans both the front and rear seats. Anything less than that, and it's a regular sunroof.
Unfortunately, since it's so long, not all vehicles can have it, so it's common for people to search for the best used SUVs with a panoramic sunroof. Well, we have them right here in this article.
What is the best used SUV with a panoramic sunroof?
There are many excellent SUVs out there that have a panoramic sunroof. In this article, we've listed some of the best options. We try to cover as many sizes as possible and consider reliability.
Sure, there are a lot of SUVs out there that come with this option. The truth is we can't list them all. So, your favorite model might not be here, but you might find some that you didn't expect. Let's get started with the smaller options.
Crossover SUV: 2017 Ford Escape
The 2017 Ford Escape doesn't only look good; it comes with many extras for its size. The crossover is frugal in fuel consumption, but it doesn't sacrifice handling. It's a fun SUV to drive, and you can choose the 2.0L twin-turbo EcoBoost if you want more punch without losing those valuable miles per gallon.
Plus, the Ford Escape comes with the option of a panoramic sunroof in the SE and Titanium trim levels. So if you want an excellent choice, be sure to go for the 2.0L Titanium with a panoramic sunroof.
Crossover SUV: 2018 Hyundai Tucson
The Hyundai Tucson is a reliable crossover that can get you excellent fuel economy and all the features you need. However, since Hyundai offers a varied catalog of trim levels, you will have to pay more for the panoramic sunroof.
The best trim for this is the Value option, which also offers plenty of driver aids that can make your life easier. Another trim level that includes the panoramic sunroof is the Ultimate package, for which you have to dish out more money.
Midsize SUV: 2019 Subaru Forester
If you want reliability, there's no better option than a Forester. So, it makes perfect sense to buy one with a panoramic sunroof. This SUV can take you anywhere, in comfort, with impressive performance and, while you are on your way to the camping site, get a nice tan.
The option comes with the 2.5i Sport version, which has a more rigid suspension and stiffer ride, so keep that in mind when looking for one.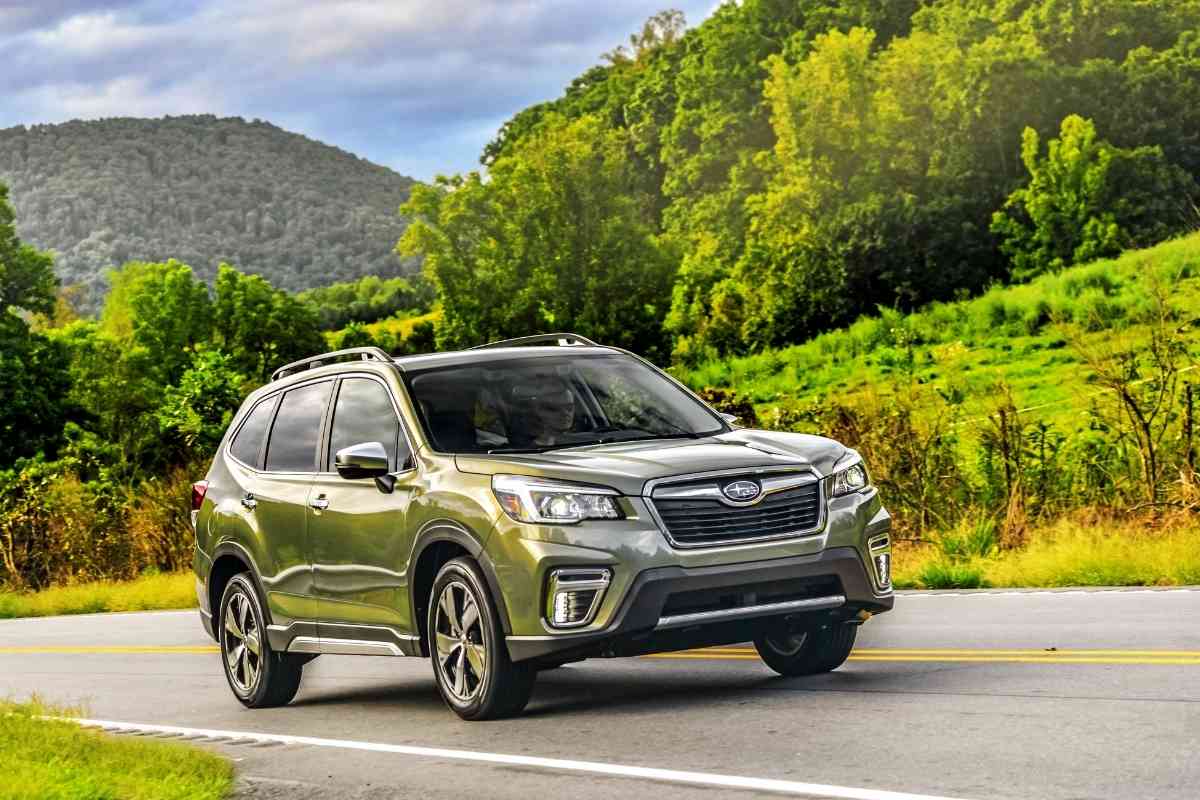 Midsize SUV: 2017 Toyota Highlander
There's really no way you can go wrong with a Toyota. They're reliable, comfortable, and packed with features. Sure, they won't be the most luxurious SUV out there, and that's okay. After all, when you're driving a Highlander, it's the reliability that you're after.
To get the panoramic sunroof, you have to buy the Limited Platinum edition, which comes with plenty of driver aids and features. The only downside is that you have to be ready to pay a premium, as these go for a higher price tag.
Midsize SUV: 2018 Ford Edge
The 2018 Ford Edge is an excellent choice for those looking for a midsize SUV that comes with a panoramic sunroof. This SUV comes with a powerful 2.7L Ecoboost V6 engine that puts out more than 315 hp and 250 lb-ft of torque.
If you want the panoramic sunroof, you must go for the Titanium edition and dish out a bit more money. That's fine because you'll be getting an excellent interior, with a comfortable interior and superior performance.
Midsize SUV: 2019 Kia Sportage
The great thing about the Kia Sportage is that it's an excellent value for money. The Sportage comes with all the necessary features, it's reliable, and it's one of the cheaper options out there. Add to that that it comes with a panoramic sunroof, and you have an ideal ride for many families.
As with most of the vehicles we've mentioned on this list, the panoramic sunroof is available on the higher-level trims. In the case of the Sportage, it's the EX Premium package. Also, if you don't mind dishing out a bit more cash, it's always best to get the AWD version.
Full-size SUV: 2017 Audi Q7
If you want a bigger SUV that can carry plenty of passengers and do so in style, then the Audi Q7 is the choice for you. Now, you might feel that these vehicles are expensive, but it's not often the case.
Audis depreciate considerably, so you can get a good model for a lower price than you'd expect. Plus, they're reliable and very comfortable. With the addition of a panoramic sunroof, you've got yourself an excellent ride. If you're looking for one, be sure to get the Premium Plus trim level.
Full-size SUV: 2020 Ford Expedition
The Ford Expedition is an excellent option for those who want the most towing capacity and cargo room. This is a massive vehicle, which might throw some buyers off. But, if you don't mind the size, then the Expedition can eat up the miles in comfort and with plenty of interior room.
It also has class-leading towing capabilities. So, it only makes sense to consider it one of the best used SUVs to get a panoramic sunroof. It's one of the largest out there, and you're sure to entertain the passengers. As a drawback, fuel economy and parking aren't strong points, and you have to pay more for the panoramic sunroof option.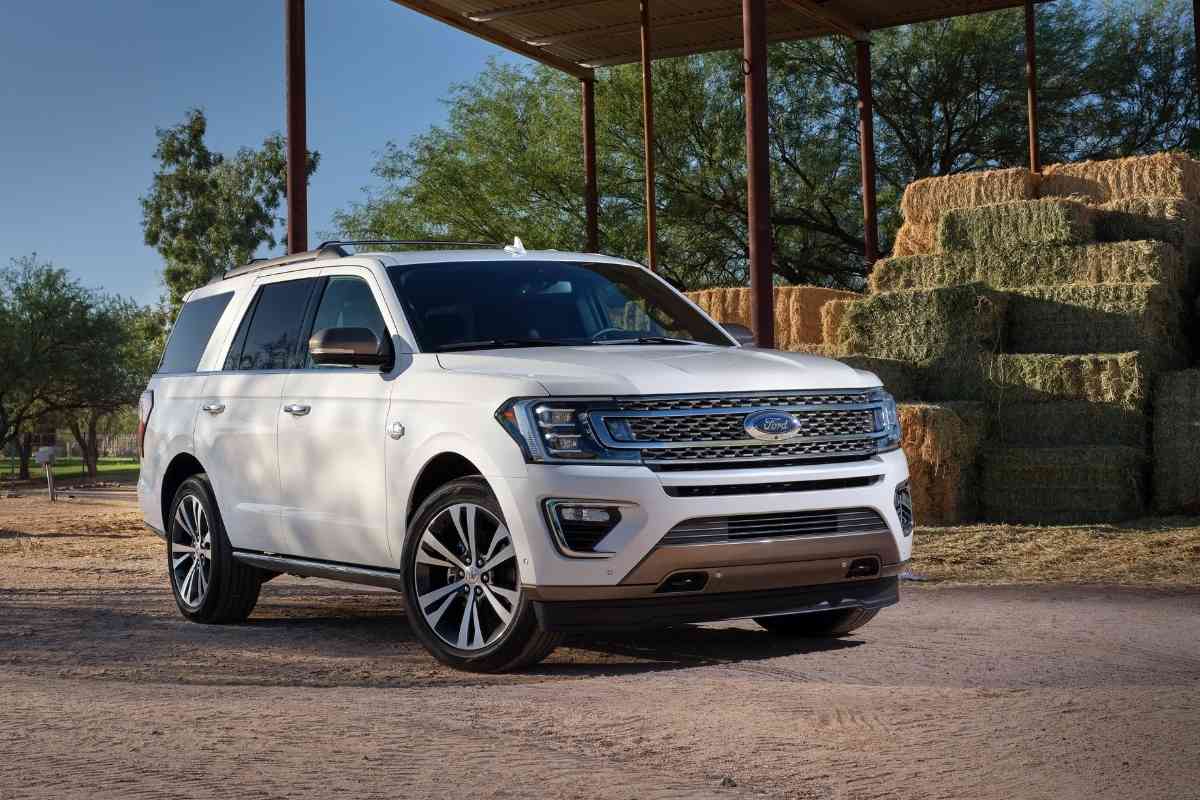 Full-size SUV: 2020 GMC Yukon
Another excellent option for an SUV with a panoramic sunroof is the GMC Yukon. The great thing about the Yukon is that several options come with this option, so you don't necessarily have to buy the most expensive. Plus, you know that you'll be getting a comfortable interior and room for nine.
However, it doesn't have the best towing capacity for its size. Plus, fuel economy isn't its strong point with such a massive engine. If you don't mind these aspects, the Yukon is a great choice.
Luxury SUV: 2017 Range Rover
If you want to opt for the top-of-the-line, you can go for the Range Rover. This is the epitome of luxury, and it's not that expensive. Thanks to considerable depreciation, you can find some of these models reasonably priced and in excellent condition.
Now, the Range Rover doesn't have the best reputation when it comes to reliability, so maintenance is vital. Though it might seem expensive, trust us when we say it's cheaper than a major repair. The panoramic sunroof is the cherry on top of a very exclusive and luxurious pie.
Closing thoughts:
Many people want to know which is the best SUV with a panoramic sunroof. It's become a popular option to have, especially with so many manufacturers offering this option. So, in this article, we give you the ten best SUVs with a panoramic sunroof. As you can see, we've listed several vehicles that can fit almost any budget, from compact to full-size and luxury SUVs. Still, there are plenty more of them out there.
Having this option is great for long trips, but there are some things to look out for. If you're looking for a panoramic sunroof, be sure to check it operates correctly. There's nothing worse than having a malfunctioning sunroof in the middle of a snowstorm. Also, make sure to check for pebbles and debris, as it can jam it and cause errors. WE hope that this article helps you find the best option for you.