Do Sunroofs Compromise Safety? What You Need To Know
This post may contain affiliate links. As an Amazon affiliate, I earn from qualifying purchases.
While sunroofs and large panoramic panes are becoming increasingly popular in a range of vehicles, one important question remains: Are these sunroofs really safe?
The major risks of a sunroof include ejection and rollover accidents. That said, sunroofs don't compromise the structural integrity of a vehicle. The steel frame of a car has four pillars that absorb the energy during a crash. Cars go through strict tests to ensure they're safe before sale.
It's always a good idea to consider safety factors before you purchase a car with a panoramic sunroof. Let's take a closer look at the safety implications of sunroofs, the type of glass used, and whether you can add one to an existing vehicle.
Do Sunroofs Compromise Safety?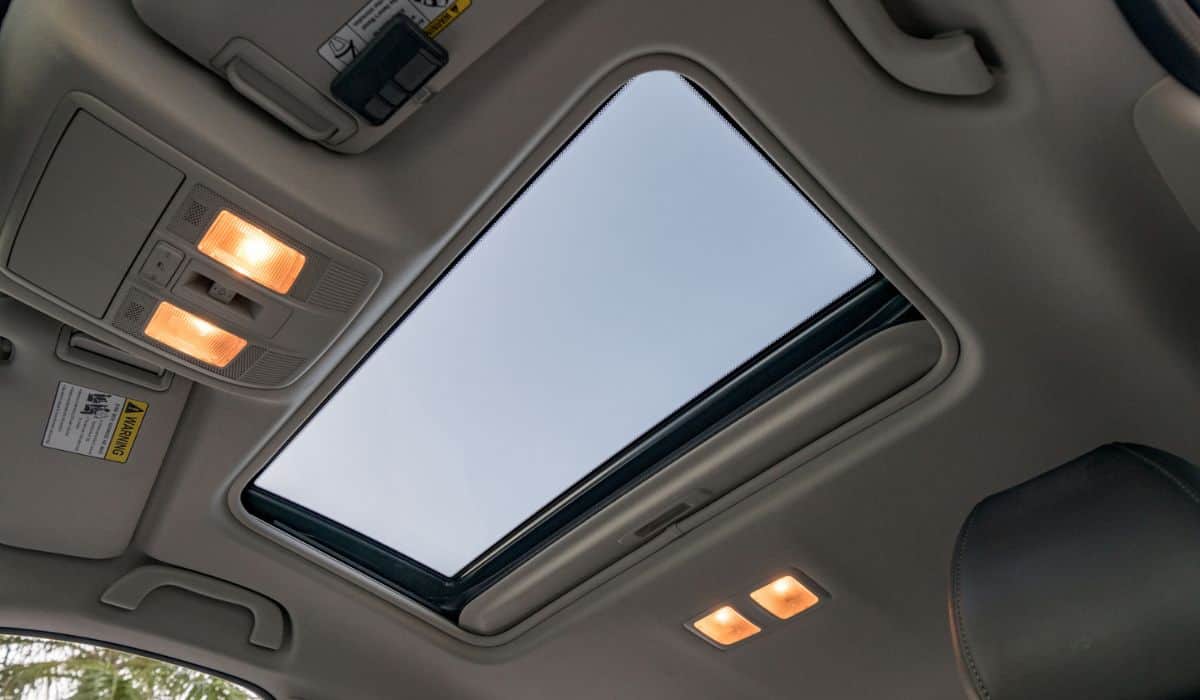 There's nothing wrong with questioning whether large glass sunroofs compromise a vehicle's safety, as thousands of people lose their lives in rollover accidents each year.
That said, the structural integrity and vehicle build are the primary reasons sunroofs aren't particularly dangerous in accidents. Automobile engineers adhere to rigorous standards when building a vehicle to ensure it's as safe as possible.
There are tests for both common and uncommon accident situations. The government also measures new vehicles with various crash tests to find structural flaws before they hit the market.
The good news is that government crash-test findings indicate that sunroofs don't have a significant impact on the overall durability of the roof.
Vehicles have a robust steel frame constructed to maintain integrity on all sides of the car in the case of an accident. Solid metal pillars prevent a car's roof from collapsing and help absorb the energy of the collision.
The steel frame is what protects passengers in a crash — not the roof.
Sunroof Safety in Car Accidents: The Statistics
The most prominent concerns related to sunroofs are passenger ejection and rollover accidents. Although the crash data isn't entirely up to date, here are some statistics to keep in mind:
Around seven million, or 40%, of the 2017 vehicles sold in the United States came with a sunroof.
Approximately 300 individuals were killed and around 1,400 injured each year from 1997 to 2008 when they were ejected from sunroofs, according to the National Highway Transportation Safety Administration (N.H.T.S.A.).
The N.H.T.S.A conducted a smaller study of ejections from closed sunroofs: Around 230 passengers were killed and 500 injured each year between 2002 and 2012.
There were over 850 consumer complaints to the N.H.T.S.A between 1995 and 2017 for spontaneously shattering sunroofs.
These statistics can be pretty alarming. That said, it's important to remember that automobile technology and testing have improved dramatically in recent years.
Is a Panoramic Sunroof Safe?
Panoramic sunroofs are much larger glass panes that span the length of the car, offering a more spacious feeling and a great view.
Although these larger panes may seem less safe during a crash, they don't actually pose any risk to a vehicle's structural integrity. As we already mentioned, the high-strength steel beams in a car, which are referred to as A, B, C, and D pillars, absorb the energy of a crash — not the roof.
Panoramic Sunroofs Use Laminated or Tempered Glass
Another concern of many drivers is accidental shattering or breakage of the panoramic glass pane. Luckily, several auto manufacturers include laminated glass instead of tempered glass in their designs.
Laminated designs include two panes of glass that are joined together by a high-impact sheet of plastic in the center. This construction style allows the glass to stay intact when it's shattered and reduces the chance of passengers being thrown from the vehicle in a crash.
Other manufacturers use tempered glass, which breaks into tiny pebble-like pieces instead of sharp jagged shards and is also an effective option.
Your Seatbelt Keeps You Safe
One of the potential risks of a sunroof is being thrown from the vehicle in a crash. Cars have a built-in safeguard to prevent this risk — the seatbelt.
The N.H.T.S.A. claims passengers who aren't wearing a seatbelt are ten times more likely to be ejected during a crash. Keeping your seatbelt on is the easiest way to protect yourself from harm, regardless of whether you have a sunroof.
Additionally, airbags can reduce the chance of ejection, and a few manufacturers, like Hyundai, are creating roof-mounted airbags for extra safety.
Is It Safe to Add a Sunroof to an Existing Vehicle?
It's certainly possible to add a sunroof to nearly any existing vehicle. That said, it may not be the best choice for several reasons.
Vehicles are tested with rigorous criteria to ensure they're safe and sound before they hit the market. Cutting a hole in the roof of a car that isn't intended for one will undoubtedly impact its structural integrity.
Furthermore, adding aftermarket sunroofs can cost between $1,000 and $2,500. Higher-end, automatic designs will cost even more, at around $4,000.
Aftermarket sunroofs may also be more likely to leak, depending on the materials, installation, vehicle, and other conditions. Poor workmanship and low-quality materials will increase the risk of leaks or cracks.
Nonetheless, it's almost always possible to add an aftermarket sunroof to your vehicle if you're really set on the project. To avoid complications, do your research beforehand and work with an experienced professional.
Do Sunroofs Crack Easily?
Sunroofs are typically made from the same tempered glass as a vehicle's windows. The glass can be cracked by stray rocks, branches, and other debris. Small cracks and chips can spread throughout the rest of the panel, causing safety hazards and leaks.
Let's take a look at the difference between these issues:
Small Chips: Small chips occur when a bit of the glass is removed by stray rocks, branches, or debris.
Cracks: Cracks occur when the glass in the sunroof splits apart after taking damage from debris or impact.
Complete Break: A total break happens when the glass panel moves entirely out of position or caves in.
Sunroofs are shatter resistant, but they aren't entirely shatterproof. If a sunroof shatters, it can be incredibly hazardous and expensive to repair. It's best to repair a cracked sunroof as soon as possible.
The Final Word: Are Sunroofs a Good Choice?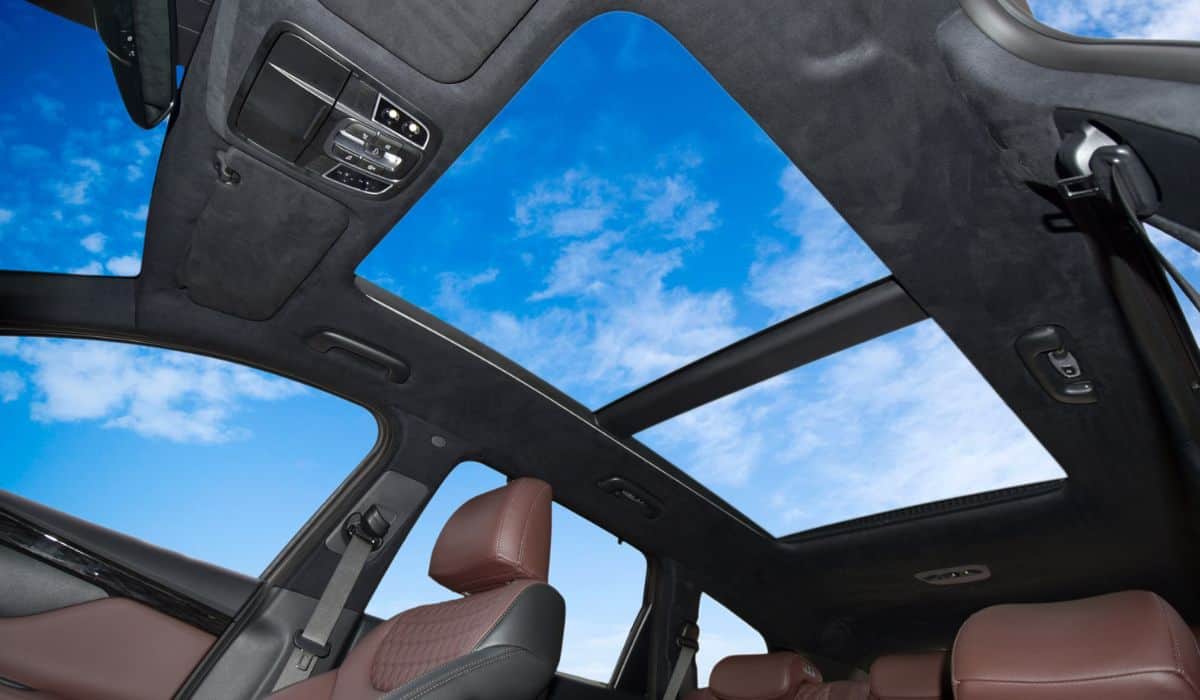 So, is it a good idea to purchase a vehicle with a sunroof?
Sunroofs and panoramic glass panes don't impact a vehicle's structural integrity. Cars undergo strict tests to ensure they're safe before hitting the market. A vehicle's design includes four steel pillars that absorb the energy of a crash, and the roof doesn't play a significant role.
That said, ejection and rollover accidents are the most significant risks for sunroofs. Always wear your seat belt and practice safe driving to avoid accidents.