What Small SUV Gets the Best Gas Mileage?
This post may contain affiliate links. As an Amazon affiliate, I earn from qualifying purchases.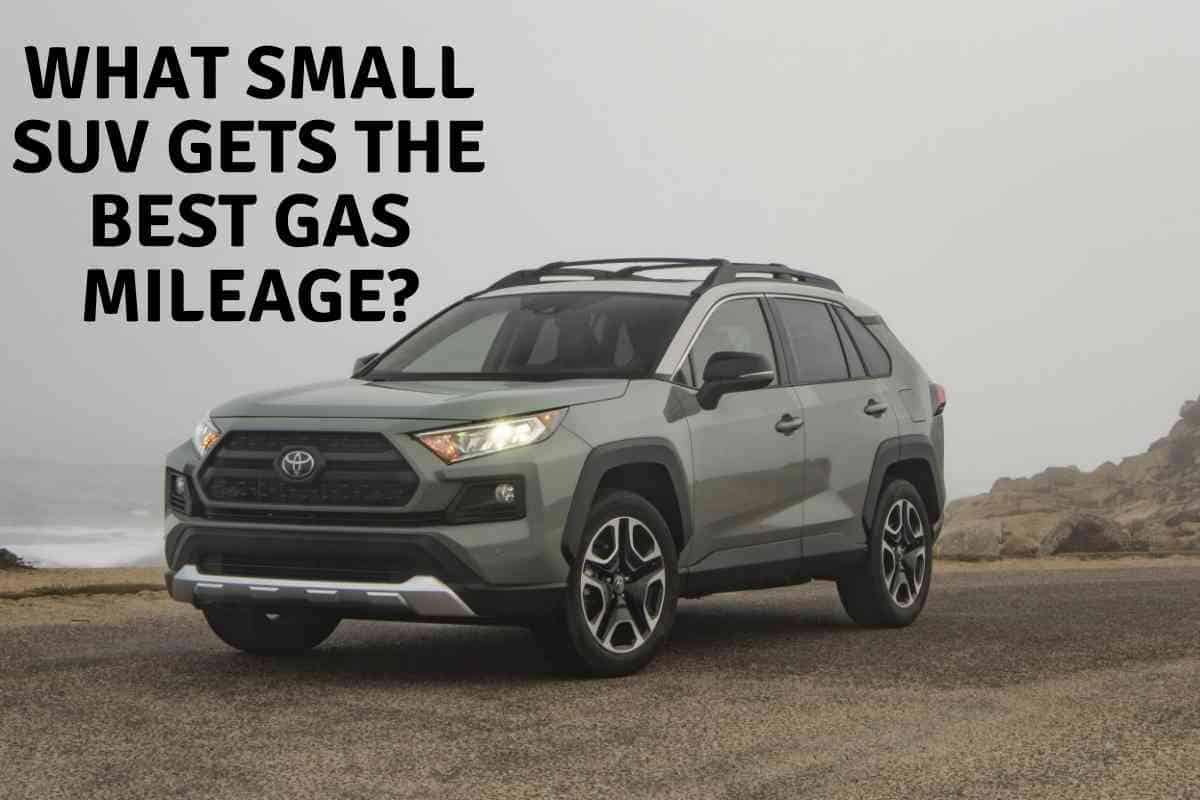 Small SUVs are becoming increasingly popular in today's world.
Finding out which one has the best gas mileage is tricky, especially if it isn't easily accessible on the brand's official website.
So, to make it as easy as possible for you, we've compiled a list of small SUVs and their gas mileage, along with a short description of each option.
In the small and compact SUV category, the Toyota RAV4 has the best gas mileage. It can achieve 32 MPG combined and the starting price is $26,350. Keep in mind that many of the ones listed are also available as hybrids, which adds to their individual gas mileage.
In this article, we'll discuss more about the RAV4, as well as some of its top competitors.
Remember that these 12 vehicles aren't the only options out there, so if none of these are right for you, don't worry too much!
Recommended Reading: Our Top Picks — 10 Used SUVs with Best Gas Mileage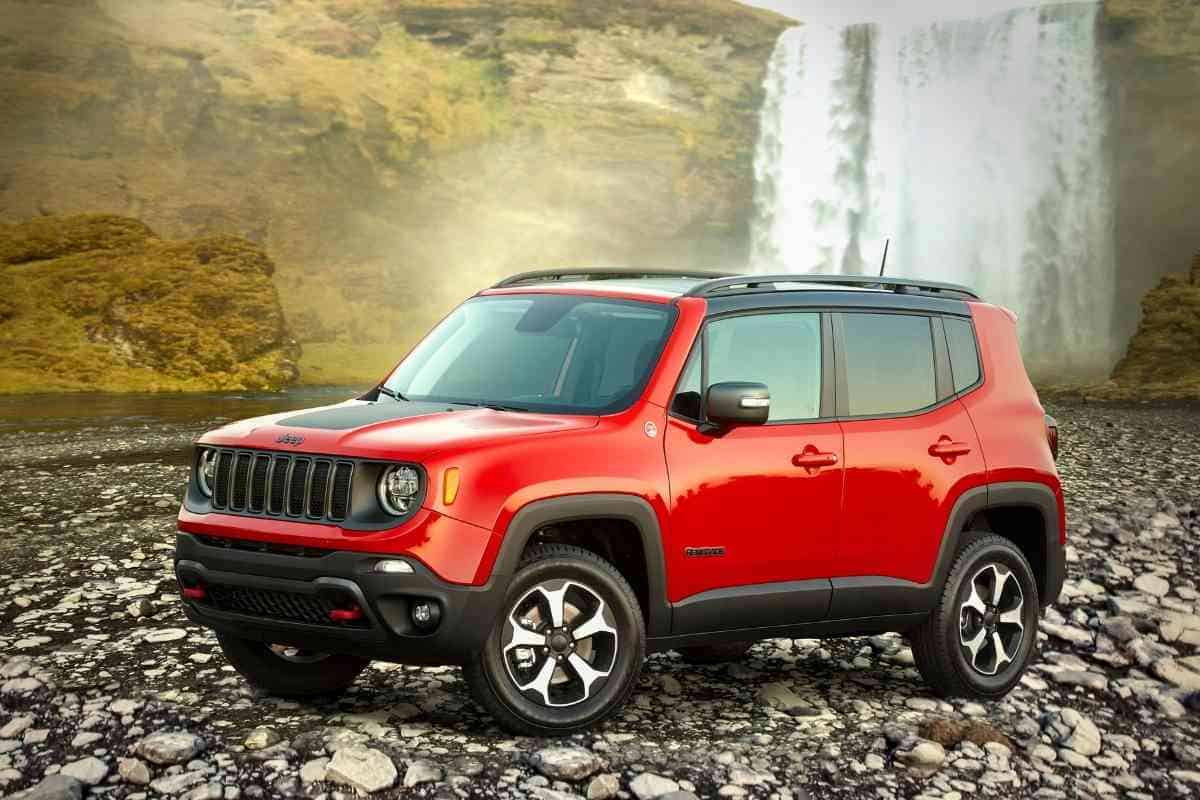 The Jeep Renegade came in last place in our list of best gas mileages with 25 MPG combined.
However, on the highway, it can get up to 29 MPG.
The Renegade comes in a range of prices, with the base model starting at $24,985.
It's no surprise that the Renegade came up with the fewest miles per gallon on our list because gas mileage wasn't what it was built for.
Like all Jeeps, the Renegade is designed to create the best outdoor excursions for you and your family, whether you need it for off-roading or water fording.
The Renegade is fully equipped with a high air intake, sealed electrical connections, and moisture resistance to make any trips through water as safe as possible.
A small disclaimer before you go gallivanting through rivers, though: Make sure the depth of the water is less than 19 inches before attempting water fording.
The Volkswagen Tiguan has a slightly better gas mileage, being able to get 26 MPG combined.
Like the Renegade, it can also get up to 29 MPG on the highway.
The Tiguan's base price is $25,245.
The German Tiguan offers a lot in terms of comfort and style, with less of an emphasis on gas mileage (as evidenced by how tricky it is to find the vehicle's gas mileage on Volkswagen's website).
However, the Tiguan did score Car and Driver's Editor's Choice Award because of its balance of style and substance.
In their tests, the Tiguan's gas mileage soared to be over 30 MPG, which is more than Volkswagen estimates by a long shot.
The Volkswagen Tiguan comes standard with several great safety features as well, which assist the driver by alerting them of possible collisions from multiple angles and assisting with parking.
With a combined gas mileage of 27 MPG, the Kia Sportage comes next on the list.
Kia estimates 23 MPG in the city and 30 MPG on the highway, allowing room for drivers that will exceed or not quite hit their estimates.
The Sportage starts at a price of $24,090, making it the least expensive vehicle on this list.
The Kia Sportage comes standard with all-wheel drive, giving it a bit of an edge over some of the other vehicles on this list.
If you frequently drive on snowy or rough roads, this could be a major perk for you! Kia's vehicles also come standard with one of the best warranties around.
The warranty covers 10-years/100,000 miles, which is a deal they share with their Hyundai counterparts.
Style-wise, the Sportage sports a tiger-nose grille that is becoming standard for all Kia's vehicles, labeling it as part of the Kia family.
Its coupe-like, athletic shape adds details that are sure to make this choice more appealing to potential buyers.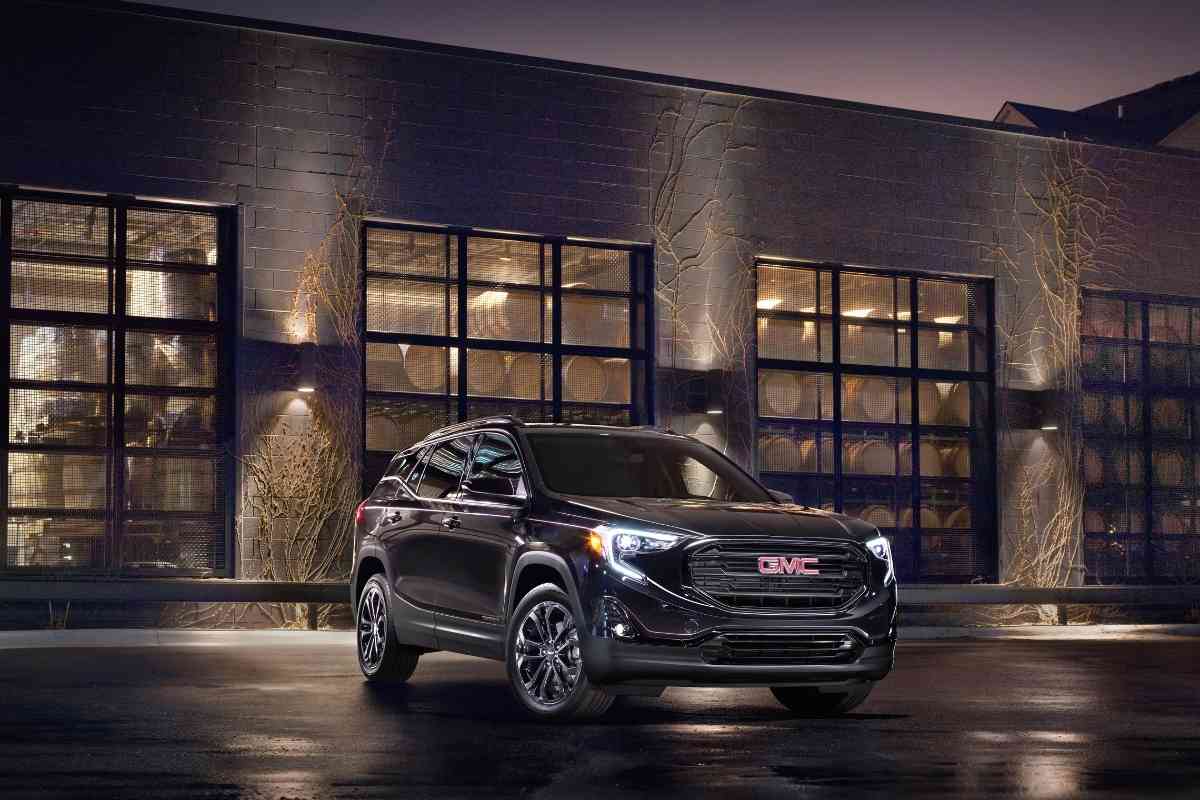 The GMC Terrain scores a gas mileage of 28 MPG combined, 25 MPG city, and 30 MPG highway.
Its starting price is $27,900, making it the most expensive small SUV on the list.
This vehicle is the only one on our list that is fully equipped with Amazon Alexa. That makes it easier to name, at least.
But in all seriousness, with everyone raving about their Amazon Alexas in their homes, that's quite the upgrade for a modern SUV.
The Terrain can come in three different trim levels: the SLE, the SLT, and the Denali.
Impressively, it can tow up to 1,500 pounds.
The SLE and SLT trims can also be upgraded to the Elevation Edition, which comes standard with a black grille, wheels, mirror caps, roof rails, accents, and trim badging.
Similar to the Terrain, the Mazda CX-5 is also estimated to get 28 MPG combined.
Unlike the Terrain, the CX-5 can achieve a gas mileage of 31 MPG on the highway, while sharing the 25 MPG in the city.
The Mazda's price range begins at $25,370.
If this were purely a competition of the best websites, Mazda's would definitely be in most people's top 3.
It's easily maneuverable and beautiful to look at, which isn't too different from the CX-5 itself.
That interior is absolutely gorgeous, and most people would agree that the exterior is as well.
Coming in 7 different trim levels, the CX-5 has so many different options and packages to use to customize your CX-5 to your heart's content.
Mazda is one of the many car names that has made it possible to access your vehicle from your phone, a feature that many buyers consider necessary in today's technology-centered world.
The Mazda app will allow easy scheduling for maintenance appointments, keep track of your gas, and even help you find your car if you forgot where it was parked.
The Chevrolet Equinox has a gas mileage of 29 MPG combined, getting 26 MPG in the city and 31 MPG on the highway.
The price of the Equinox's base trim starts at $25,800.
The Equinox comes standard with several safety features and has several optional ones as well, but most of Chevy's optional safety features come standard in its competitors, like the Hyundai Tucson.
However, it does pull forward a bit when it comes to other technology.
Like the GMC Terrain, this vehicle incorporates Amazon Alexa into the car.
The Chevrolet does come with several stylish customization options, including Midnight Edition and Sport Edition, along with their 4 different trim levels.
Another great standard feature that sets the Equinox apart from the rest is its Teen Driver Technology, which makes this a great choice for a family with a driver who is just starting out.
The Subaru Forester trumps the Equinox with a gas mileage of 30 MPG combined.
The base of its price range is $25,195.
The Forester is another member of this group that comes standard with all-wheel drive, giving it a leg-up for those bad weather days and rugged roads.
And with 11 exterior color options and 8 interior ones, the Forester racks up lots of points for fun customization.
If you're looking for a vehicle that retains its value super well, the Forester is definitely a good vehicle to keep in mind.
Subaru is taking back its title as the top mainstream brand for retaining residual value.
It was awarded this title in 2016, 2017, 2018, 2019, and again in 2021.
Like the Forester, the Hyundai Tucson also averages a gas mileage of 30 MPG combined, with an average of 26 MPG in cities and 33 MPG on the highway.
The base trim for the Tucson starts at a price of $25,350.
The Hyundai Tucson is, without a doubt, one of the most attractive vehicles on this list, although they're all relatively nice to look at. Where the Tucson pulls ahead is in the interior.
Customers love how the huge touchscreen doesn't stick out above the hood.
It creates a super-sleek and overall very polished interior look.
Unlike its top competitors, the Hyundai offers a hands-free smart liftgate to add convenience to the everyday haul.
Whether it's a quick trip to the grocery store or a weekend camping excursion, you can enjoy this feature.
Of course, we should also mention Hyundai's grade-A safety tech.
The Tucson comes standard with tech that alerts the driver of possible collisions from every angle, pedestrians, and more.
Hyundai fans are especially excited for the release of the 2022 Hyundai Tucson, the first model year that the Tucson will offer hybrid and plug-in hybrid options.
These are expected to raise its respectable gas mileage to 38 MPG combined (for an additional price of about $4,000 more).
The Ford Escape maintains a gas mileage of 31 MPG combined, with 28 in the city and 34 on the highway.
The base of the Escape's price range is $25,555.
The Escape offers 4 different trim levels, and 10 if you include all of its hybrid and plug-in hybrid options.
Every trim level has a hybrid and plug-in hybrid option, except for the base model, the S.
The Ford Escape comes in 9 different exterior colors, with white coming at an extra charge.
Like the Tucson, the Ford Escape also comes standard with a panoramic sunroof, along with Ford's version of the safety tech found in all its competitors.
Once again, this tech assists in lane-keeping, collision warnings, and even parking.
Though the Escape is listed on Ford's website to have one of our highest gas mileages, some tests by various reviewers have proven it to be lower, while others swear that it's higher.
As a general rule, though, gas mileage can fluctuate just based on how you drive, how often you drive, and how long you're driving in a single trip.
Nissan averages a gas mileage of 31 MPG combined for the Nissan Rogue.
The Rogue starts at a price of $26,050, the third most expensive small SUV on this list.
The Nissan Rogue has several options available that don't come standard in the base trim, like all-wheel drive and a hands-free liftgate.
However, its higher trim levels do offer the liftgate standard, along with several other fun features.
The Rogue is also one of our more customizable options, with 14 exterior colors and 4 trim levels.
Like its competitors, the Nissan also offers several safety features, and even other applications just to assist in your daily commute.
Because of this, along with its great crash-test ratings, the Rogue has been named a Top Safety Pick+ by IIHS.
The multi-year winner of MotorTrend's SUV of the Year award ties with the Escape and Rogue for an average gas mileage of 31 MPG combined.
Honda prices its CR-V starting at $25,750.
Known to many car-lovers as the car that does nothing badly and everything well, the Honda CR-V is a consumer favorite of this category.
Because of these factors, it isn't surprising that this one made it to the top of the list! The CR-V is stylish, roomy, easy to handle, and fun to drive.
It comes in 8 exterior colors, all with either 1 or 2 interior color options, as is standard with Honda.
This vehicle also comes in hybrid trims, which raises the gas mileage by a couple of miles per gallon.
This also adds quite a bit to the price, with the base model hybrid starting at $30,960.
Honda also raises the bar with its amazing safety technology, HondaSensing.
Through this incredible tech, the CR-V can sense anything from lane lines to cars to pedestrians that the driver might've missed.
The top of our list is the Toyota RAV4, with an average gas mileage of 32 MPG combined.
The RAV4 starts at $26,350. This puts it at the more expensive end of the list, but for good reason.
The RAV4 is always ready to go places and it looks great while doing so.
With 17 different color combinations for just the exterior of the car, the Toyota RAV4 is the perfect choice for the buyer that wants something unique and cutting-edge.
Even better, the RAV4 also comes as a hybrid, like most of the vehicles on this list.
This will add to the already fantastic gas mileage, for the low price of only $3,000 extra.
The RAV4 Hybrid also comes with a 10-year/150,000 mile warranty on its battery, giving you all the coverage you need.