We all know that Porsche cars are expensive and fancy, even their larger SUVs. But if you're buying one of Porsche's SUVs you need to look beyond those things. You need to ask yourself and others: are Porsche SUVs reliable?
Porsche SUVs are reliable, but they cost quite a bit. Porsche currently offers two SUVs, the Cayenne and the slightly smaller Macan. Both of these high-performance SUVs are good, reliable SUVs. The downside to owning either vehicle is that it is costly to purchase and maintain them.
Before we can really dive into their reliability, first you need to know some details about the SUVs Porsche makes.
Porsche Cayenne
The first SUV is the Porsche Cayenne. It is easily the largest of the cars Porsche currently offers, and the more expensive of the two SUVs. This SUV is midsized and incredibly luxurious and has great handling. If you're willing to pay extra, this SUV also has electric hybrid models for sale. (Source)
Below are the statistics for the 2021 Porsche Cayenne:
Base cost: $69,000
Length: 193.7 in
Width: 78.1 in
Height: 66.8 in
Top track speed: 152 MPH
0-60 MPH time: 5.9 s
Gas mileage: combined 19 MPG city/23 MPG highway
While some of its other trims can be very expensive, they offer some great additions that can make driving this car easier and more fun. With different customization options and 6 different trims available, there is so much you can do with this car. There are options for hybrid models, turbocharged engines, and so much more.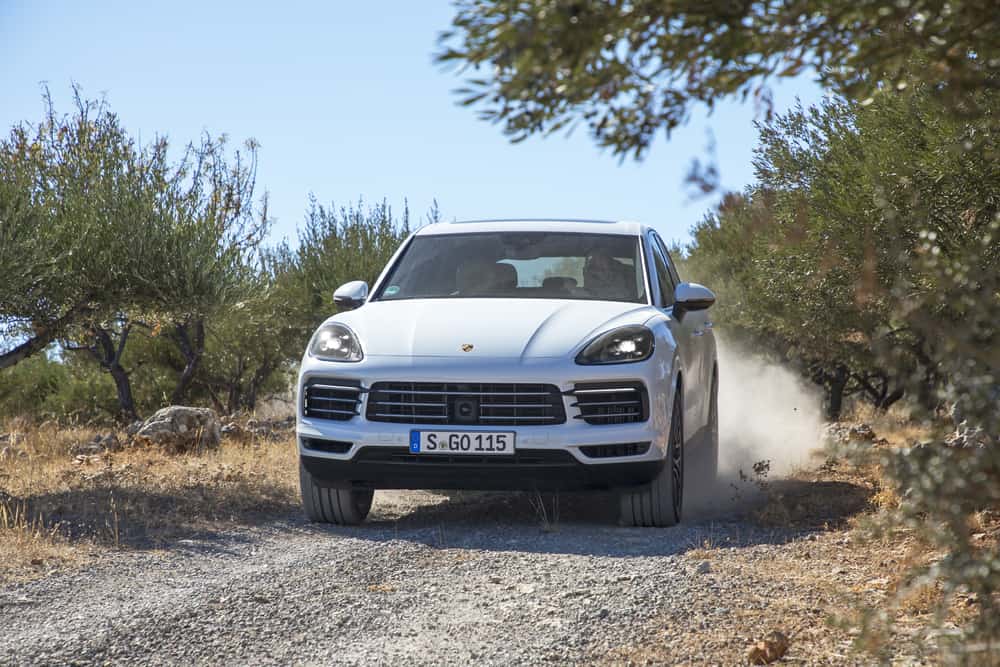 Porsche Macan
This luxury SUV is smaller than the Cayenne, but still has a lot of power. It will cost a pretty penny when you purchase it, but many still think it's worth the price. (Source)
Below are the basic statistics for the 2021 Porsche Macan:
Base Cost: $52,100
Length: 184.9 in
Width: 76.2 in
Height: 64.0 in
Top track speed: 141 MPH
0-60 MPH: 6.3 s
Gas mileage: 19 MPG city/23 MPG highway
While it isn't quite as fast as the Cayenne, this SUV is smaller, which typically means it is easier to maneuver and park. Also, the Porsche Macan is much cheaper than the Porsche Cayenne. If you don't want to shell out so much for the Cayenne, think about purchasing the Macan instead.
Reliability
Some people might worry that fancy cars like these aren't reliable, but these two SUVs aren't like that. The 2021 Porsche Cayenne has a reliability score of 81 out of 100. This reliability score is much higher than most cars in the same classification as the Porsche Cayenne.
Then we have the Macan, which received a slightly better 82 out of 100 predicted reliability score. Both the Porsche Macan and Porsche Cayenne are built well and are reliable. (Source)
Porsche Cayenne
On Kelley Blue Book, they give the Porsche Cayenne a professional rating of 3.7 stars. The main reason why the Kelly Bluebook experts didn't give this car a higher rating is because of its high cost and how some optional additions should be standard, as well as the fact that Android Auto isn't integrated into the system.
However, they also praise this luxury car for its performance and wonderful handling.
Porsche Macan
The Porsche Macan was given a slightly better rating on Kelley Blue Book, 4.1 stars. The cons they listed for this car was that it has no Android Auto compatibility, some things should be standard that aren't, and you can't rotate the ride, because the tires have a staggered width.
Also, there isn't a hybrid model available for this SUV. On the other hand, they liked this car because of its sporty feel and its great turbocharged engine options.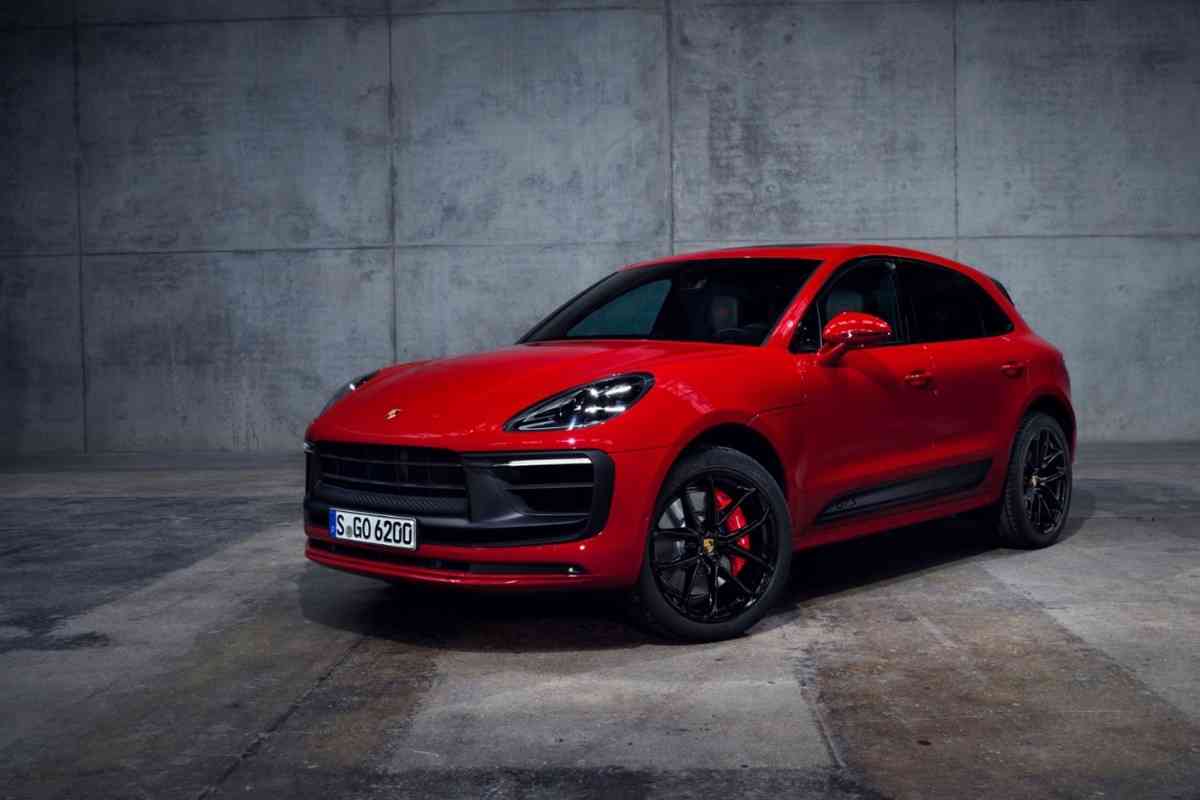 Safety Ratings
The next thing you need to consider is how safe these cars are.
First, we have the Porsche Cayenne. This car has a history of being very safe, and EuroNCAP gave it a 5-star crash test safety rating in 2017. (Source)
Next, we have the Porsche Macan has been given a five-star safety rating by the EuroNCAP, which is the highest safety rating it can receive. (Source)
Years to avoid
If you're not buying a 2021 model of the Porsche Macan or Cayenne, do your research about which year to get. Not all years are as reliable as the others. Both of these SUVs have certain years that you should avoid.
For the Porsche Cayenne, avoid purchasing the 2004 and 2011 models. These had serious problems, some of with included early failure or problems with the engine, breaks, cooling system, and electrical system. (Source)
Dealing with or fixing these problems can be complicated and expensive. That's why we suggest you look at other years of this car.
Next, we'll talk about the Porsche Macan. The Porsche Macan is has had fewer issues than the Porsche Macan, but you should avoid purchasing one that was made in 2016 and 2017.
These years didn't have any major problems with the engine or breaks like the Porsche Cayenne, but they had more complaints and recalls than the other years of the Porsche Macan. (Source)
Other Good Years
Just like some years were worse than others, some stand out for their reliability, quality, and feel. We've talked about the 2021 years of both the Porsche Cayenne and the Porsche Macan, but now let's dive into some of the best previous years for these cars.
Porsche Cayenne
The following years of the Porsche Cayenne have not had many complaints from owners and haven't had many recalls, but their reliability ratings are not as high as other models. (Source)
Porsche Macan
The Porsche Macan is a relatively new vehicle, so it had many issues with the technology integration at first. Luckily, those issues have been resolved. The following years are the best years for the Porsche Macan. (Source)
If you are considering purchasing a Porsche SUV, know that they are reliable vehicles. However, Porsche doesn't sell any full-size SUVs. Instead, they sell mid-size or crossover SUVs.