Avoid These 5 Subaru Engines
This post may contain affiliate links. As an Amazon affiliate, I earn from qualifying purchases.
Subaru is often the go-to vehicle for outdoor enthusiasts, with the Outback and Forester known to be solid options for a range of weather and road conditions. But these models aren't always the most reliable, and you might want to blame what's under the hood. So, which Subaru engines should you avoid?
The Subaru engines to avoid are the 2.5-liter turbo 4-cylinder and the EJ25 flat-four Boxer. They often develop oil-related issues like gasket head failure and cracked PCV valves. The EJ205, EJ207, and EJ20G are also more prone to malfunctions due to clogged rings.
While these Subaru engines are notorious for developing technical problems, it doesn't mean you should lose faith in Subaru as a brand. And, to be fair, these issues don't occur right out of the box. Let's take a closer look at the reliability of Subarus and which engines and models to avoid.
Are Subarus Reliable Cars?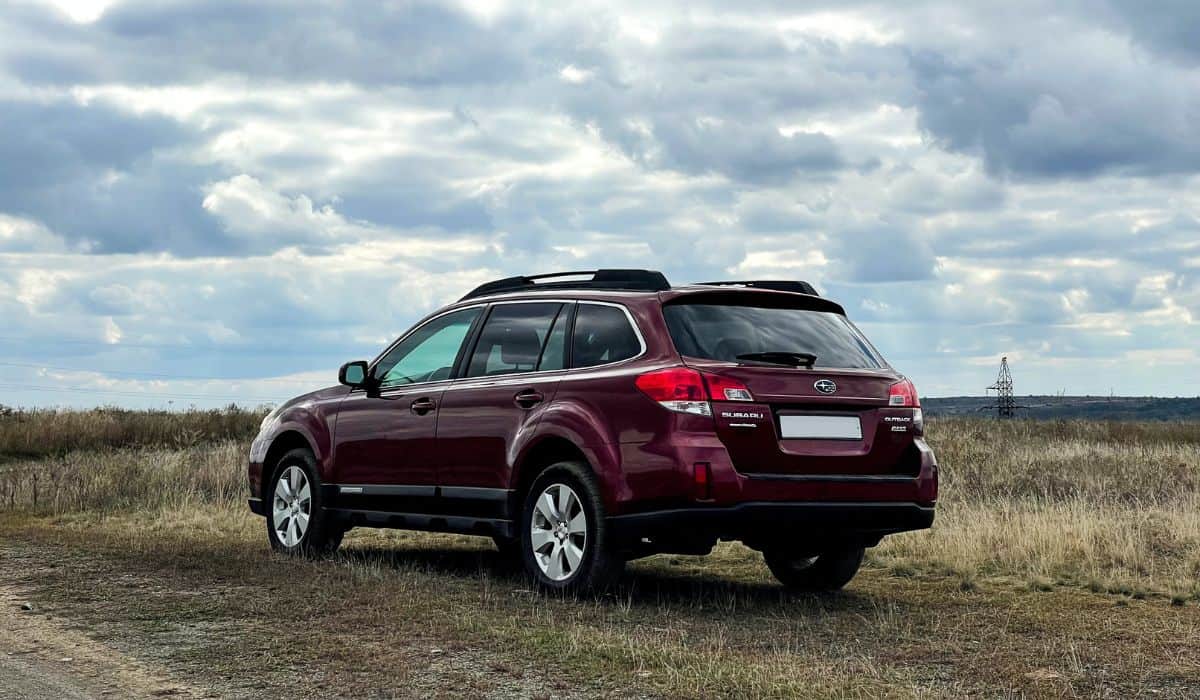 Subarus have long been touted for having solid reliability and impressive customer satisfaction ratings, especially for beloved models like the Legacy.
The venerated Japanese automaker has long been associated with sturdy and affordable vehicles whose AWD drivetrain has been a staple.
In general, you can expect a Subaru to last well past 200,000 miles and serve you well for more than 10 years. So, if there's anything to say about the brand, it's that the cars and SUVs perform better than other competing brands, and their owners love them for their dependability.
But like any other vehicle brand and model, Subaru has experienced some notable ups and downs over the years.
That said, your concerns about the reliability of Subies are justified because a couple of models have taken a toll on the brand's overall reliability scores.
A Subaru owner can expect to visit the repair shop relatively few times in a year for unscheduled repairs. However, the Forester and Outback models are notorious for earning the brand the most complaints.
Curiously, these are two of the most popular Subaru models — but around 13 percent of their shop repairs can be deemed severe. This is slightly higher than the 12 percent of problems you can think of as major issues across all models.
Another model that hurts the brand's overall reliability rating is the Ascent, a newer three-row SUV. Most car enthusiasts and auto experts will agree that it looks fantastic, but it has lots of trouble spots like the transmission, power equipment, climate system, and in-car electronics.
Which Subaru Engines Should I Avoid?
The Subaru engines you want to avoid are the 2.5-liter turbo 4-cylinder, EJ25 Boxer, and EJ205/EJ207/EJ20G series. They're more likely to malfunction than others, typically due to oil-related complications.
Here's a more detailed look into the 3 most problematic Subaru engines:
Subaru 2.5-L Turbo 4 Cylinder
You'll find the 2.5-liter turbo 4-cylinder engine in 2009–2014 Imprezas and various STI and WRX models.
Common problems drivers have noted with this engine include significantly weakened contact rings between the piston ring and the ground. The PCV (positive crankcase ventilation) valve handles the critical task of directing exhaust emissions from the crankcase.
But in this particular engine, the valve is notorious for leaking crankcase oil vapor into the combustion chamber. On top of corrupting the fuel mixture, this condition overloads the pistons, bringing the engine close to the verge of a breakdown.
Improper performance can take a toll on the internal components, causing them to overheat or stick. As a result, the vehicle can plunge into an inevitable stall or lose power when you least expect it.
Many drivers have run into this soul-crushing problem, not to mention other oil issues in the crankshafts and bearings that cause the engine to overheat.
To make matters worse, this engine is pretty complex and could leave a huge dent in your wallet in terms of repair or replacement costs.
Subaru EJ25
The Subaru EJ25 Boxer engine is a common installation in the Forester, Outback, and Impreza lines. It comes in two forms: a dual camshaft and a naturally aspirated 2.5-liter flat-four.
This engine is a culprit mostly due to oil-related issues, including head gasket failure, oil combusting, and oil shortage. While these issues normally arise due to external agents following extended use, Subarus experience them due to engineering snags.
Remember, a flat-four Boxer engine follows a horizontal design with pistons lying flat in the cylinder. So, when the engine isn't throbbing with life, the fluids tend to pool next to the head gaskets rather than drain.
With time, the acids in these fluids eat away the seals, causing the gaskets to deteriorate and start leaking oil and coolant.
Notably, the gasket material used in this engine proved unreliable to the extent that Subaru had to update it at some point with a more durable metal shim gasket.
Older models with the EJ25 flat-four Boxer engine typically experience gasket issues once the vehicle had clocked 90,000-150,000 miles.
Subaru EJ205, EJ207, and EJ20G Engines
Engine oil leakage is a common issue with the EJ205, EJ207, and EJ20G engines due to clogged rings.
While Subaru tried to persuade users to use better quality fuel and more premium coolant to get around oil issues with the EJ series, most consumers took it as an excuse.
What's more, the intercooler doesn't cool down the engine consistently, especially in high-load operations.
What's the Best Year for a Subaru?
Automakers like Subaru are known to tinker with their vehicles to beef up their performance and make them more desirable, often with hit-and-miss results. However, these are the best years for select Subaru models:
2015 Subaru Legacy
The 2015 Legacy rates well for fuel economy, with an impressive range of 26 mpg for city driving and 35 mpg on the highway. That's a remarkable feat for a sedan, considering this is an all-wheel-drive type.
The vehicle's safety features like anti-lock disc brakes and rear view camera have also proven dependable, together with the driver-assist suite.
2005–2009 Subaru Outback
The Subaru Outback is the brand's all-time best-selling model and is among the last remaining station wagons in the market. It's a feisty car whose character has won the hearts of many, especially in off-road situations.
And while the Outback may not endear itself to a wider portion of the SUV crowd, 2005 to 2009 are the model's finest years.
The 2009 Outback came with three reliable engine options, a 2.5-liter flat-four engine capable of delivering 170 hp, a 2.5-liter 243-hp turbocharged flat-four, and a 3.0-liter 245-hp flat-six.
Each subsequent engine had considerable tweaks to improve the torque, much to the appeal of off-road enthusiasts.
Moreover, the 2009 Outback earned a whopping 5-star rating from the NHTSA for safety against frontal and side-impact collisions.
What's the Worst Year for a Subaru?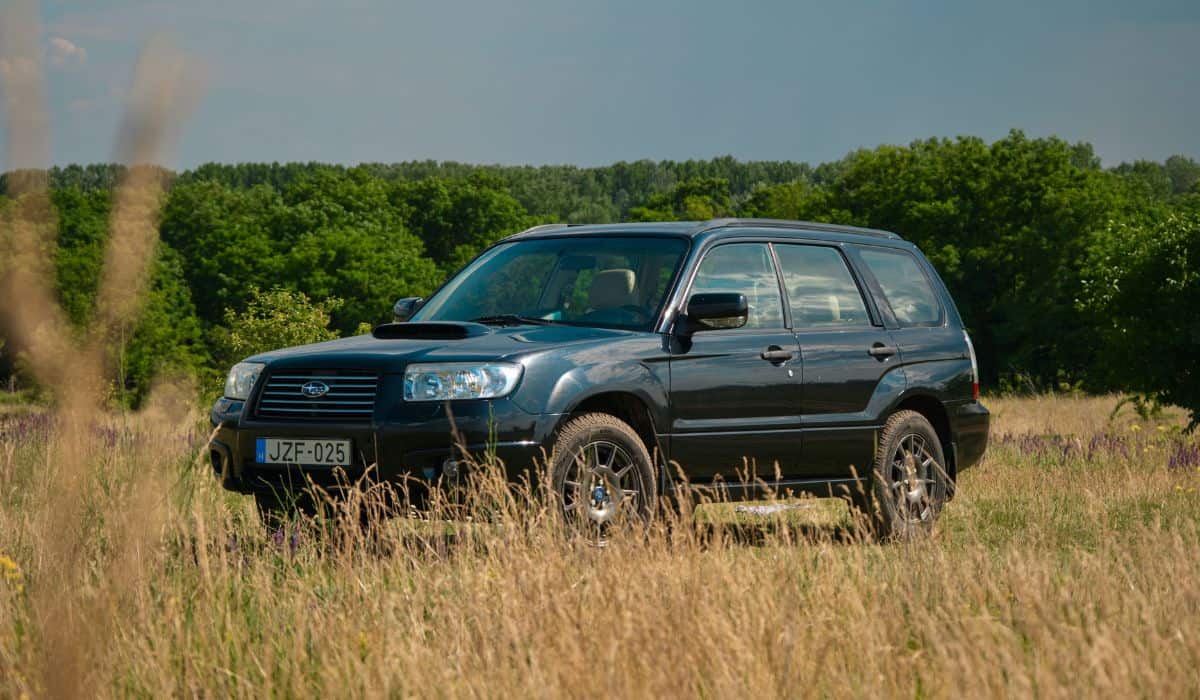 The worst years for a Subaru are from 2017 to 2019, when models like the Impreza, Forester, and Legacy began developing the most problems.
The 2017 Subaru Forester in particular earns a lot of thumbs down due to its weak engine and electrical issues. Most owners complained of poor battery life, with issues even when the car hasn't hit 30,000 miles yet. The radio and navigation systems have also had issues.
For the 2017-2019 Imprezas, manufacturing bugs related to the electronics and power systems are just a scratch of the surface. The issues extend to other engine components like the PCV valve and oil pump, which develop cracks.
If you own any of these models already and notice the "Check Engine" signal begins flashing out of the blue, know that there's probably a problem under the hood, and it's likely to be an issue that's common among these models.