Buying A Ford Edge? These Are The Years To Avoid
This post may contain affiliate links. As an Amazon affiliate, I earn from qualifying purchases.
The Ford Edge is one of the most reliable SUVs in the market. However, some of its models aren't up to the mark and should be avoided. So, what models should you avoid if you are considering buying a Ford Edge?
The worst-rated Ford Edge models are from 2011-2013 because of many complaints. Also, avoid the 2015, 2016, and 2008 models because of poor transmissions, engine failure, and electrical and rear window problems. Other problems include sensor failure and vista glass issues.
Wanna learn more? If so, let's discuss the best and worst years for Ford Edge and the common problems present in this SUV.
The Best Years to Buy a Ford Edge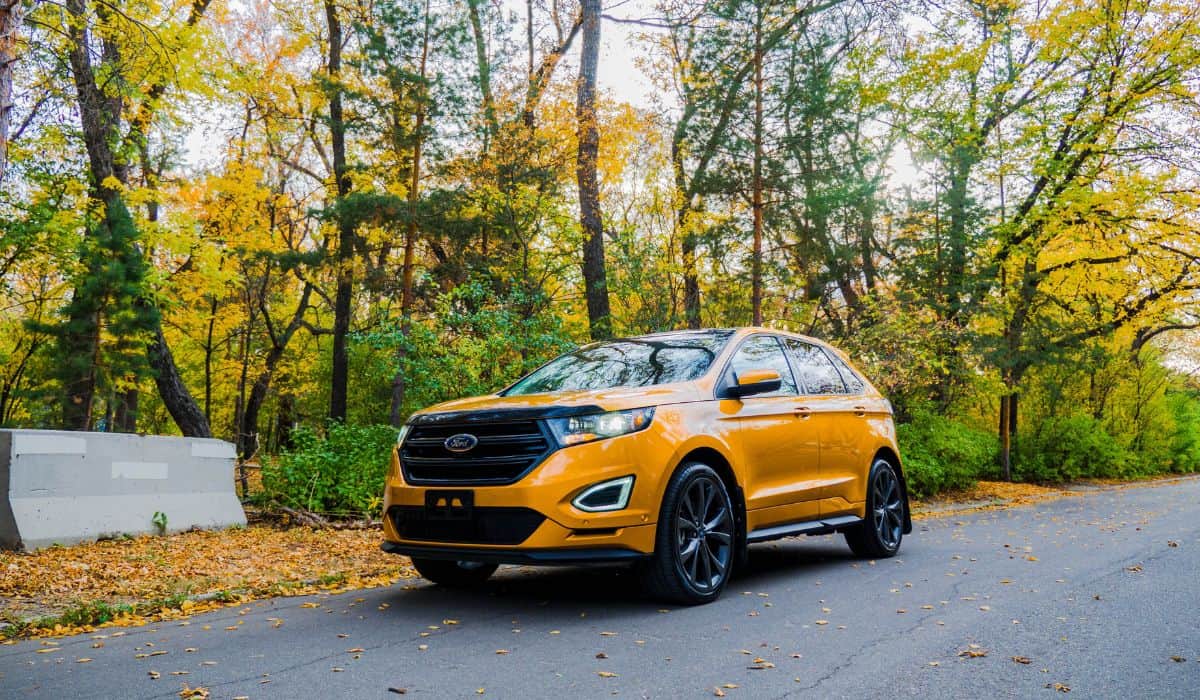 The 2009, 2014, 2018, 2019, 2020, 2021, and 2022 models are the best Ford Edge models. These models have updated wheel designs, a great interior, and better mileage. So if you're looking for a Ford Edge that's reliable and comfortable, buy a model from one of these years. 
The exterior design is also rated highly in all these models, and many have enhanced suspension. The models above 2018 also have better brake systems and are rated high on reliability, dependability, and power.
However, a few transmission issues and engine problems present in previous models have also occurred with these latest models. However, most complaints are for minor issues, and many of these problems aren't recurring ones.
The Ford Edge Years to Avoid
The 2011, 2012, 2013, 2015, 2016, and 2017 Ford Edge models should be avoided if you're considering buying a used Ford SUV. These models don't maintain their value because of their low reliability. 
The models launched in these years had brake issues, interior issues, bumper problems, transmission mishaps, and sensor issues, which resulted in Ford receiving backlash from customers.
Here is why these models failed in the marketplace:
Ford Edge 2011
The Ford Edge 2011 is one of the worst Ford SUVs. This model had major problems with its electrical system, which resulted in battery issues, starter problems, and damaged alternators that caused power failures.
According to consumers, the door-ajar light stays on even after the door is closed. Other problems include transmission issues, engine problems, and issues with internal accessories.
Considering that you'll likely have to invest in frequent repairs, this Ford Edge isn't worth getting.
Ford Edge 2012
Unlike the 2011 model, this car has minimal issues with its transmission and engine. However, the Ford Edge 2012 is still considered one of the worst launches because of the constant problems with the electrical system.
Most owners reported difficult situations where the car engine stopped suddenly and failed to start.
Some owners also said that the electrical system doesn't produce enough power for the battery, which makes it challenging to drive in the dark because the car has dull lighting.
Poor lighting also resulted in many safety concerns among industry experts. You should avoid this model because, just like the 2011 model, complaints about door ajar sensors and brakes also persisted, which makes it an unreliable car.
Ford Edge 2013
Unfortunately, the 2013 Ford Edge became "the worst" model in SUV history because it received the highest number of complaints. But, again, the complaints were mainly about the electrical system.
Other complaints include unresponsive brakes, poor coolant system, backup camera issues, poor transmission, engine stallation, and body problems.
This model does have comfortable driving seats and superb handling, but high repair and fuel costs aren't worth it.
Ford Edge 2015
This time, Ford improved its electrical system but forgot about the engine! As a result, this model received criticism for its consistent engine failures while driving. This resulted in owners getting expensive replacements for the oil pans multiple times.
Some owners also reported electrical faults that caused poor lighting. Other major problems were vista glass cracks, interior and exterior accessory problems, poor transmission, brake issues, AC/heater failure, exhaust system, and fuel system problems.
Although this model has an improved safety system and a variety of impressive designs, you should stay away from this model if you want to avoid high repair costs.
Ford Edge 2016
Aside from the persisting vista glass problems and poor engine performance, the most common complaint for this model was the shattering of the rear window.
Many owners reported the back glass suddenly exploded while driving with their families. However, on inspection, they found that nothing hit the glass and shattered without reason.
You will probably face engine oil leaks and engine light issues if you have a Ford Edge 2016 SUV. Other problems include body paint issues, poor steering, drivetrain problems, and bad wheels.
Despite these issues, some owners are incredibly impressed with the performance of the exhaust system and AC/heater.
Ford Edge 2008
The 2008 Ford Edge launch was nothing short of disastrous for the manufacturer. This model has one of the worst transmission installments to date. Transmission problems cost customers a lot of money because they are costly to repair.
Multiple complaints came in about gear issues, irritating noises when the vehicle was in neutral mode, and a burning smell. Gear slips and dragging clutches are some of the major problems you may face with the Ford Edge 2008.
You should avoid this model due to airbag issues, poor brakes, engine breakdowns, and wheel alignment problems.
How Many Miles Will a Ford Edge Last?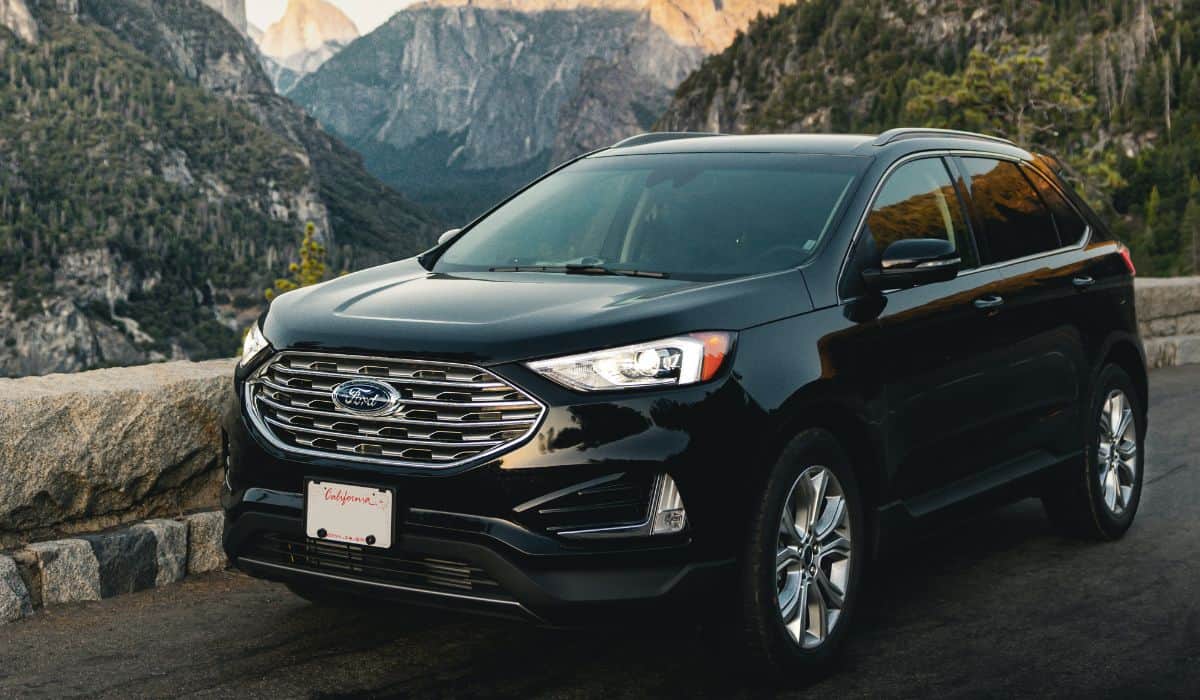 A Ford Edge can last for 200,000 miles if you maintain it properly. However, if you buy a Ford SUV in its worst years, then it's less likely you will hit this milestone because of the continuous transmission and engine problems.
Even though improved electrical systems in newer models increase the Edge's lifespan, vista glass cracks and rear window shattering problems continue to threaten its longevity.
How long your Ford lasts may also vary based on road conditions, the type of engine, fuel consumption, and how often you replace its tires. In addition, poor combustion systems create engine power problems which subsequently affect other parts and may decrease its lifetime.
Does the Ford Edge Have a History of Transmission Issues?
The Ford Edge has a longstanding history of transmission issues. Unlike the 2011-2013 and 2015-2017 models, recent Ford Edge midsize SUVs have improved engine and electrical systems, but they also receive complaints about poor transmission.
Owners have commonly reported fuel leaks, wearing out clutches, grinding, and unusual car sounds- all of which point to lousy transmission. Broken sensors and slipping gears are a few other issues that most Ford SUVs have.
However, the Ford Edge has improved recently, and transmission issues have dwindled. Ford has now outsourced its automatic transmission manufacturing to a third-party supplier, which resulted in the problem being fixed.
All new automatic transmissions are claimed to provide powerful acceleration and excellent fuel efficiency.
Ford Edge vs. Ford Escape: Which is Best?
Ford Edge is considered much better than the Ford Escape, but which is better for you may vary based on your preferences, budget, family size, and driving style.
While choosing between the two, you need to consider factors like interior and exterior features, fuel economy, wheels and tires, technology, and safety installments. 
The Ford Edge has space for five passengers, making it the ideal family car choice. The cabin in the Ford Edge is wider than the Ford Escape. While both SUVs provide an 8-inch standard touchscreen, the protruding button and knobs in the Ford Edge screen create many distractions.
The Ford Escape has 17-inch tires, which give a comfortable ride. However, the Ford Edge provides a better driving experience with thicker tires.
And even though the Ford Edge is priced lower than other SUVs in its class, it's more expensive than the Ford Escape.
In terms of technology and safety features, SUVs have similar ratings. So which SUV you choose is a personal preference. However, the Ford Edge is recommended if you have a larger family and want something more reliable.