Costco has the lowest gas prices in all states in the U.S. Customers stay in long queues just to fill up their tanks.
The company uses the latest technology in gas and retail to protect its members, the environment, and ensure that service is fast.
Costco's membership fees combined with their onsite additive-mixing allow them to offer Top-Tier fuel at much more affordable prices than other gas stations and even other big-box stores. Members report that Costco's low-cost, high-quality gasoline prices are one of the best benefits of a Costco membership.
Why is gas so cheap at Costco?
Costco has millions of loyal customers from all the states. The company offers high volumes of gas and at low prices.
To purchase gas from Costco, one needs to be a member.
The sale of membership gives Costco up to 75 percent of its profits. Customers who sign up for the membership can access great deals on gas, electronics, food, and so many other items.
The high number of customers and the fact that the chain sells everything in bulk ensures they have enough profits to sell their gas at a price lower than the competitors.
Costco gas stations are located near their stores.
This ensures that customers who come to fuel their cars step into one of the stores and leave some dollars there.
As such, Costco draws profits not only for gas but for other products as well.
Is Costco Gas Bad Gas?
Costco uses Kirkland Signature gas. The gas is considered "Top Tier" standard quality. Kirkland Signature gas meets all the set additive requirements in the U.S.
Costco gas is the same quality as the gas sold in other gas companies, such as Exxon, Chevron, Shell, Texaco, and Mobil.
Besides meeting all the additives requirements from the U.S. government, Costco adds some of the fuel additives from their facility in a bid to save money.
The additives in Costco gas and the additive requirements are the same ones met by other major gas companies.
Is Costco Gasoline Top Tier?
Costco gas is Top Tier and will not ruin your car.
Kirkland Signature gas contains detergent additives that improve its quality and enhance the cleanliness of your engine.
The availability of detergent additives and several other additives makes Costco gas a Top Tier option.
The Kirkland Signature quality gas goes beyond the minimum additive requirements set by the Environmental Protection Agency in the U.S.
According to AAA, the minimum detergent requirements for Top Tier gasoline are not good enough.
This is why Kirkland Signature oil contains a high concentration of detergent to ensure impeccable engine cleanliness.
Several automakers recommend only Top Tier gas for their vehicles, and this is what motorists get with Costco gas.
When you use Top Tier gas for your vehicle, you minimize the intake valve deposits as your engine will be cleaner.
Carbon deposits in non-Top Tier gas can lead to up to a four percent reduction in fuel economy.
It can also lead to increased emissions and affect your driving experience.
With Costco gas, motorists are sure they are getting a quality above the EPA-recommended quality.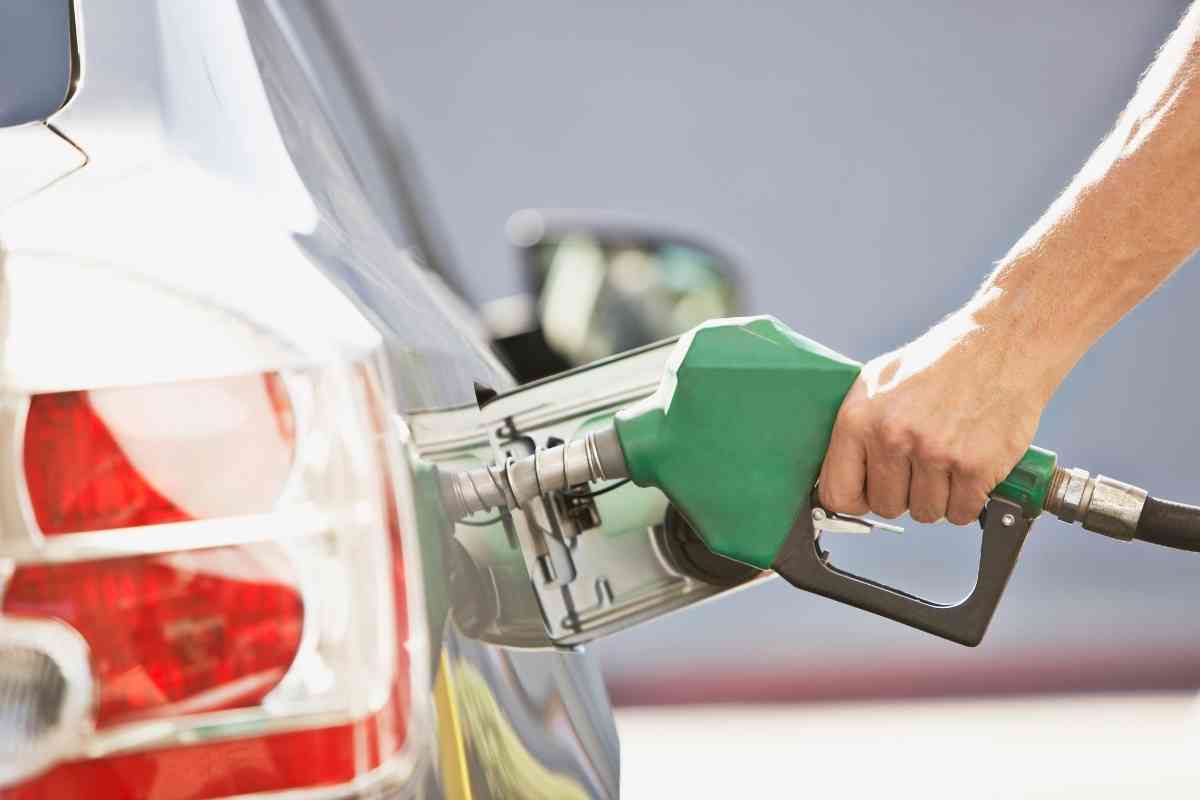 What is Top Tier Gasoline and Why It Matters?
Top Tier fuels meet high standards of fuel quality as set by the Environmental Protection Agency.
They help your engine run smoothly and also enhance engine performance.
Gas stations with Top Tier gas always have an indicator that shows they offer high-quality gas – beyond traditional standards.
The gas contains concentrated detergent additives, which enhance your engine's cleanliness.
According to a study by AAA, Top Tier gas has a strong cleansing effect on your engine.
Top Tier gas is ideal for cars from automakers that recommend it.
If you pick gas with a lower octane rating than the automaker recommends, your vehicle will suffer the same issues that non-Top Tier gas would cause.
For motorists whose car manufacturers do not recommend Top Tier gas, you can skip on the extra cost without any effects on your vehicle's engine warranty.
Fuel prices play a big role when motorists determine fuel prices.
Although a driver can go to the gas station near them for convenience, using Top Tier gas helps keep your engine in good working condition.
All gas goes through the same refinery process, making all of them the same.
However, Top Tier gas goes through stringent standards set by the EPA, and some, such as Costco gas, surpass these standards.
Top Tier gas was first named so in 2004.
After its naming, some automakers realized that the gas does not have all it takes to protect high-end engines.
Many gas companies add extra concentrated additives to make their gas offer more than the standard EPA requirements.
Some automakers that recommend Top Tier gas include Honda, Toyota, Ford, FCA, GM, Audi, Mercedes-Benz, and Volkswagen.
You can tell a gas station offers Top Tier gas if there is a trademarked Top Tier gas logo on the gas station.
Is Costco Gas High Quality?
Bad gas is detrimental to your car's engine.Fueling with bad gas can damage the injectors, which can be costly to replace.
If they clog from the impurities in bad gas, they are challenging to fix or replace.
Costco gas is good for your car.
Unlike other gas companies, Costco adds its additives on-site to enhance the quality and save on costs.
The gas is certified Top Tier for meeting all the standards set by the EPA.
Costco is trusted by millions of people.
Every day, there is a long line of cars waiting to refuel.
This goes on to say that millions of Americans trust the brand.
For many years, Costco membership has grown significantly, contributing a large percentage of the company's income.
According to Costco, their gas comes from "major refineries." The fuel comes from the same refineries that supply oil to Exxon, Mobil, and other major gas companies in the country.
They process the gas further before selling it to the customers.
You can buy regular low-octane gas from Costco, and you can also buy premium gas which has a high-octane rating.
There are diesel fuels for trucks and cars that use them – these too come at an affordable price.
What Grade of Gas Does Costco Sell?
Costco gas is top-grade gas. It has the purification and additive standards set by the EPA, which means you can use it on modern cars.
Most modern engines only use high-grade as that doesn't have anything floating around in them as this can clog the system.
If you need premium gas with a higher octane rating, the company offers that too.
Is Costco Gas Actually Cheaper?
According to GasBuddy, Costco sells gas at an average of 19.8 cents per gallon – this is way lower than what the competitors offer.
It is the cheapest in several states – 12 states, which is the highest number for any gas company.
Gas Buddy has awarded Costco their low-price award for four years in a row.
You can also take advantage of the discounts they offer for gas.
For instance, if you use the Costco Visa, you can save up to four percent on gas.
The Costco Anywhere Visa allows you four percent savings on gas even when you refuel from other gas companies.
However, you will only get the four percent back on gas if you spend $7,000 or lower on gas.
After the $7,000 limit, you will buy gas at the indicated pump price.
Where Does Costco Get Its Gas From?
Costco is not clear on where they source their gas.
On their website, Costco claims that their gas comes from "major refineries" in the country.
There are speculations online, especially on Reddit threads, that Costco buys their gas from some of the major gas companies, such as Exxon and Mobil, but this cannot be substantiated.
What Time Does Costco Gas Close?
Are Costco gas stations open 24 hours? Costco opens at 6 a.m. and closes at 9:30 p.m.
They use self-serve technology where customers do not need an attendant.
They also have long hoses so that customers can fuel fast no matter how they park their cars.
When Does Costco Gas Open?
Members can fuel any day of the week from 6 a.m. There is always a long queue of vehicles waiting to refuel.
You may need to get to the station early enough to beat the queue.
Costco uses one-way traffic, which ensures that members can stay in the queue and exit the station with ease after refueling.
You will pay with your Visa card, Costco Shop Cards, or PIN debit cards.
However, people living in Oregon and New Jersey will enjoy full service as required by law.
Does Costco Gas Contain Ethanol?
If you refuel with Costco 91 unleaded, the gas will not have ethanol, thanks to its Top Tier quality.
However, the Kirkland Signature gasoline contains 10 percent ethanol as required by the law.
Closing Thoughts
You can use an app, such as GasBuddy or the Costco app to check the price of fuel at your nearest Costco gas station before you drive out.
The apps will show you how much you will save when you refuel at Costco.
I advise motorists to consider the time they will spend at the station waiting to refuel and the fuel the car consumes to get to the station.
For instance, if you only save a dollar but spend an hour driving to the gas station and waiting to refuel, the saving may not be worth it.
If you live near a gas station, go for the lower prices.
Also, realize that you need a membership or have a Costco Shop card.