Can GMC Terrain Be Flat Towed
This post may contain affiliate links. As an Amazon affiliate, I earn from qualifying purchases.
Flat towing is a great option for going on road trips. It is a simple way to carry a car behind your motorhome to get around easily, and you can enjoy the benefits of having two vehicles on your trip. If you own a GMC Terrain, you may wonder if this is an option for you.
It is possible to tow most types of GMC Terrain as long as they are properly attached, although you should check your car manual to make sure your specific vehicle can handle flat towing. Whether or not a car can be flat towed generally depends on the manufacturer.
If you are looking for some tips on flat towing, as well as additional details about the GMC Terrain, continue reading below.
What is Flat Towing?
Flat towing is a method of pulling a car behind a motorhome or an RV. The vehicle rolls behind the motorhome on all four tires. This is popular for motorhome or RV owners that are going on road trips because it is a simple system for towing an extra vehicle.
Once you get to your destination, it may be unpleasant to have to take a big RV everywhere. This is the reason why many people pull smaller vehicles behind. It makes it a lot easier to get around. If you want to drive through the town or look at cool places on a trip, flat towing is the perfect method to bring a spare car that's just for driving.
Can my GMC Terrain be Flat Towed?
The best way to determine if your car can be flat towed is by looking at the car manual. Your car manual will show you if your specific model is capable of being flat-towed, as well as which models are not. Whether or not your car can be flat towed depends on the make of the car and the manufacturer.
Generally speaking, you can tow most GMC Terrains. If your GMC Terrain is towable, make sure to follow the instructions in the manual so you don't ruin the car. Flat towing can cause a wide variety of problems if it's done incorrectly. Most newer models of the car that are 2018 and newer may not be flat towable. This is because they are used with a different transmission and may not have FWD or AWD. The manufacturers changed the car engineering on some of these newer models.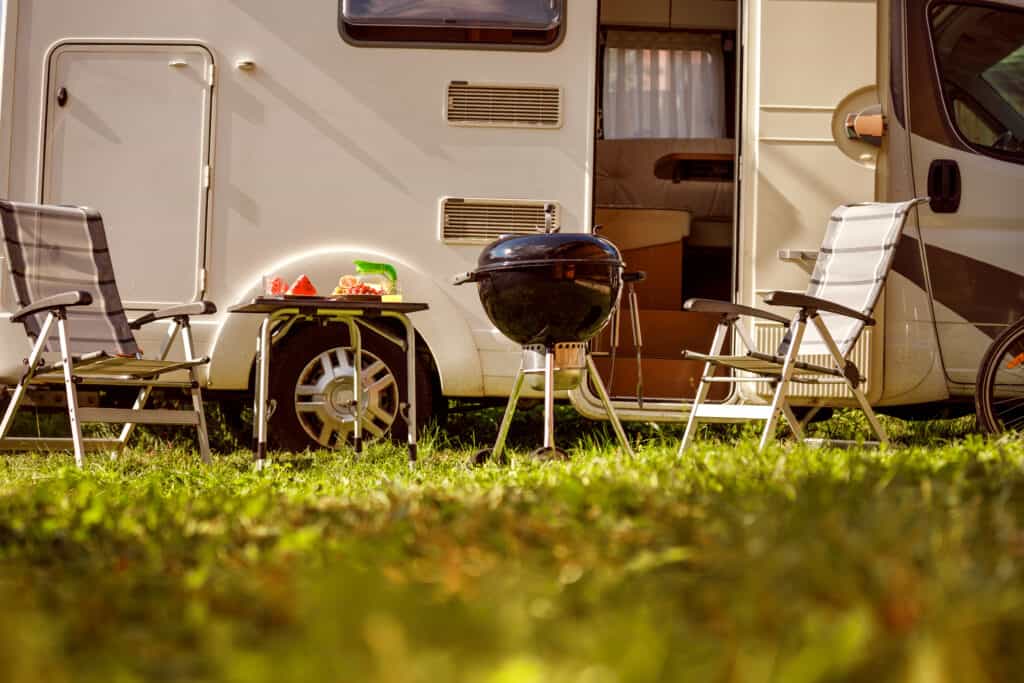 How to Flat Tow a GMC Terrain
When it comes to flat towing a GMC Terrain, it is important to keep the car manual on hand. This will give you a guide on how to do it. Most GMC Terrains will have the same instructions, but some could be slightly different. To tow a car, you will have to secure it with the tow bar.
First, turn the ignition on and put the transmission in neutral. You will then have to turn off all accessories. Keep in mind that if your battery is connected, it may drain during the towing process. To avoid this, make sure to move fuse 32 from the fuse block in the instrument panel. Do not go above 65 mph when you are driving because it may damage your car. There is no limitation for the distance you are traveling by car as long as you set everything up properly.
When you would like to disconnect the vehicle from the motorhome, put the vehicle in the park. Turn off the ignition and reinstall the fuse 32. Make sure to start your car and run it for a few minutes before you began to drive it. When you are flat-towing your vehicle, you should make sure to run it for a few minutes every six hours to circulate the engine oil.
It is important to follow all of these steps so nothing happens to the transmission of the car. Make sure to read your manual carefully and avoid skipping any steps. When you follow all these steps, you will be able to flat tow successfully.
What Equipment do You Need to Flat Tow a GMC Terrain?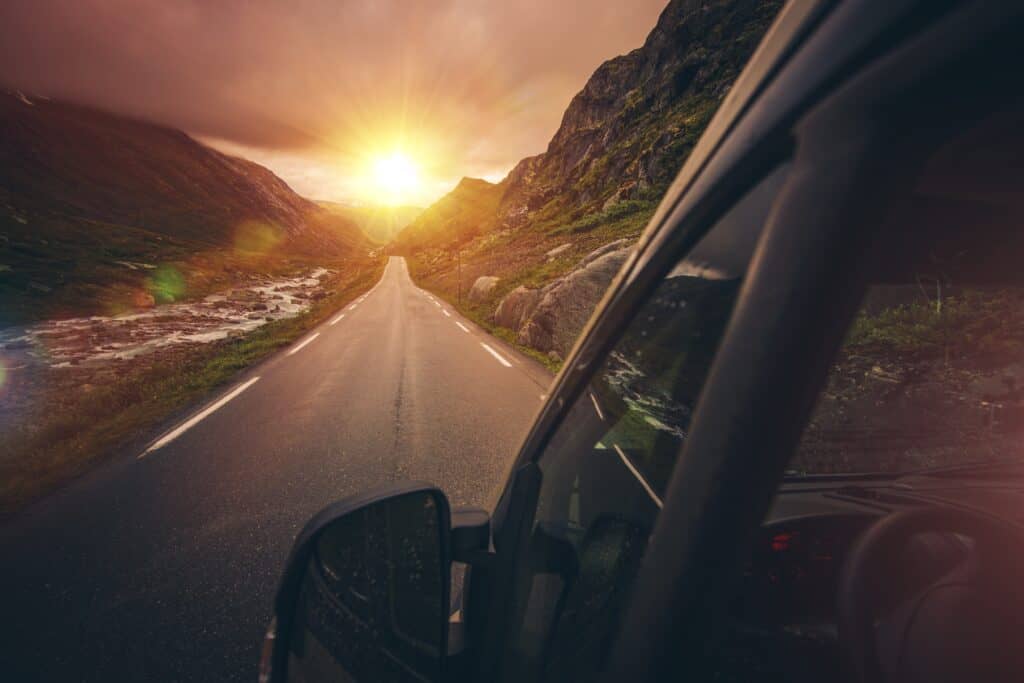 There are a few basics you will need to flat tow your GMC Terrain. When you have the right equipment, it will make the steps a lot more simple. Listed below is the equipment you will need:
Flat tow kit. A flat tow kit has most (if not all) of the hardware components you need to flat-tow a vehicle. If you have the kit, you will have everything you need on hand. All your hardware will be put together in a kit and ready to go when you need it.
A hitch receiver is installed in the coach or your RV. Some may even already have this installed. The hitch attaches to tow your vehicle. A tow bar links two vehicles together. To install a tow bar, you should have a base plate kit that fits the vehicle you are going to tow linked between towed vehicle and a coach. This either comes in a self-aligning bar or a frame. A frame is either solid or foldable.
Some frames fit in the baseplates and some fit in different applications. This is great for durable or strong connections. The only downside is that it may take up a lot of space and you will need a guide to help you with the alignment. Self-aligning bars are connected to the coach and are easy to attach. The great thing about self-aligning bars is that you will not need a guide.
Base plates are towing equipment attached to the towed vehicle. They are available for different models. Make sure to check with your vehicle model first. You can screw in the baseplate under the front of your GMC Terrain.
There are also a few other accessories. The coach needs to have an electrical connection. You can connect lights, they are good for safety reasons on the roads. You will also need a brake system for the towed vehicle. Safety cables serve as a backup link between the vehicles in case the tow bar gets detached from the breaks.
Once you have all these things done, you will be ready to go. Having the right equipment makes for a safe trip!