Here Are The Chevy Blazer Years To Avoid (Common Problems Explained)
This post may contain affiliate links. As an Amazon affiliate, I earn from qualifying purchases.
The Chevrolet Blazer rocked the roads in the 80s and 90s, but it was discontinued in the early 2000s. Then, in 2019, it got a remake as a chic crossover SUV and has been making some waves in the market. But despite its popularity, there are some Chevy Blazer models that you should avoid.
Steer clear of Chevy Blazers from 2000 to 2005 because of suspicious transmission quality and electrical problems. Avoid 1995 and 1997 models that are prone to oil leaks and engine stalling. Also note that pre-1995 Chevy Blazers often have outdated technology and lack important safety features.
A reliable vehicle can be hard to come by, and if you want a top-of-the-line Chevy Blazer, you'll have to do some research. Don't get caught up in the nostalgia and end up with a lemon. To help you out, let's take a closer look at the most common problems with a Chevy Blazer , which model years to look for, and a few alternatives to consider in its place.
What's the Best Year for a Chevy Blazer?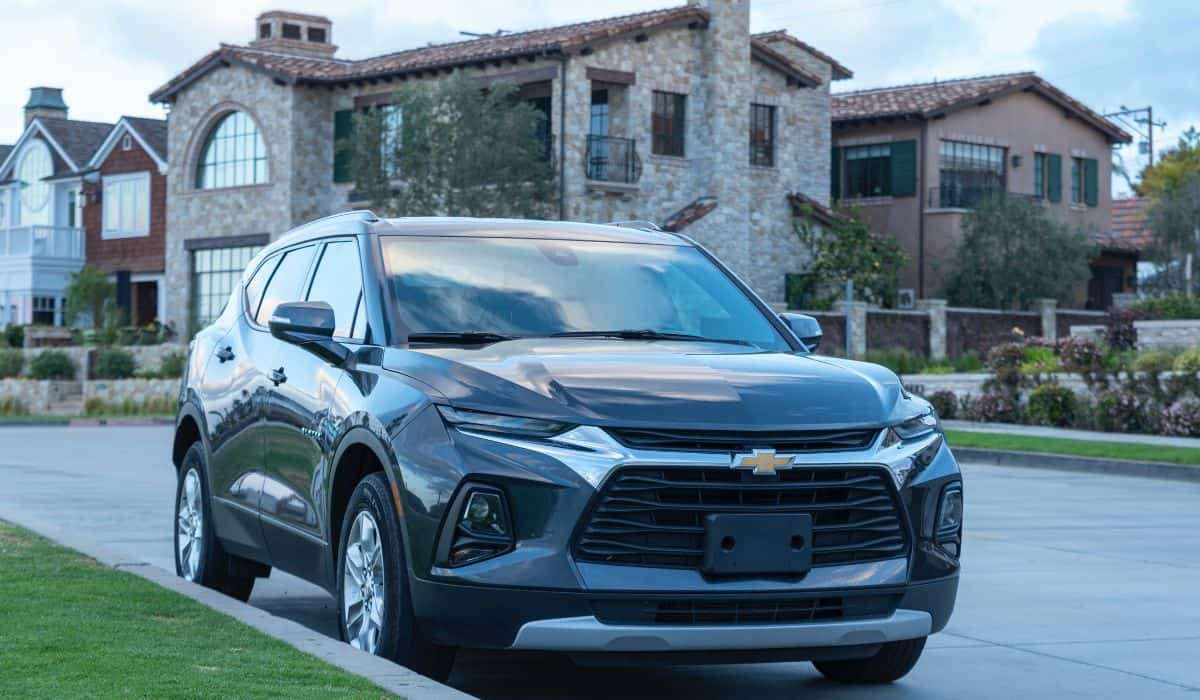 The Chevy Blazer has been around so long that narrowing it down to one best model year can be difficult. There's also a big difference between the older truck-style Chevy Blazers and the modern crossover SUV models. For these reasons, there's no single answer to the question.
If you're looking for an older Chevy Blazer model, the 1994 and 1998 models come highly recommended. They've been praised for their powerful engines and reliable performance.
On the other hand, if you're looking for a more modern Chevy Blazer, the 2021 model has a lot of buzz. It has an outstanding balance between off-roading capability and on-road comfort.
Along with strong engine performance, it's also packed with punchy safety features and fantastic fuel economy, so you won't have to drain your wallet on maintenance and gas.
How Reliable Is a Chevy Blazer?
Chevrolet has been hard at work improving their redesigned Chevy Blazer, and those efforts are starting to pay off. The Blazer is expected to run for around 200,000 miles before needing major repairs. The transmission and brakes have also been strengthened over the years, so you should expect a reliable ride.
Here's a quick rundown of reviews of the latest generation. The 2019 model year — the first of the vehicle's third generation models — received a mix of positive and negative reviews for reliability.
While J.D. Power went gentle on its reliability ranking with 85/100, Consumer Reports was more critical with a 2/5 rating for reliability and an overall score of just 68/100. The score was mainly due to its lack of standard safety equipment in basic trims and issues with the driver-selectable drive system.
Things improved with the 2020 model, which brought more safety features and amenities to the mix. With improvements to the transmission system, the 2020 Chevy Blazer built on its predecessor's reliability.
The 2022 Chevy Blazer has made up for all the shortcomings of earlier models and has earned a reputation as one of the most reliable SUVs on the road today. Consumer Reports gave it an impressive 82 overall score, and many people have noticed the difference.
Considering all the indications, it's safe to say that 2023 will bring even greater reliability scores for the Chevy Blazer. This means if you're looking for a reliable and stylish SUV, the Chevy Blazer is certainly worth considering.
While the third-generation Chevy Blazer is making its space in the market, the older models are a different story. These vehicles have obviously seen a lot of use, so the reliability tends to take a huge dip. That said, it ultimately comes down to how each owner has taken care of the vehicle and what repairs they've opted for.
So, if you're looking to buy a model from the first and second generation, consider the vehicle's age and maintenance costs. This will help you decide if the Chevy Blazer is genuinely a reliable choice for you.
What Are the Most Common Problems With a Chevy Blazer?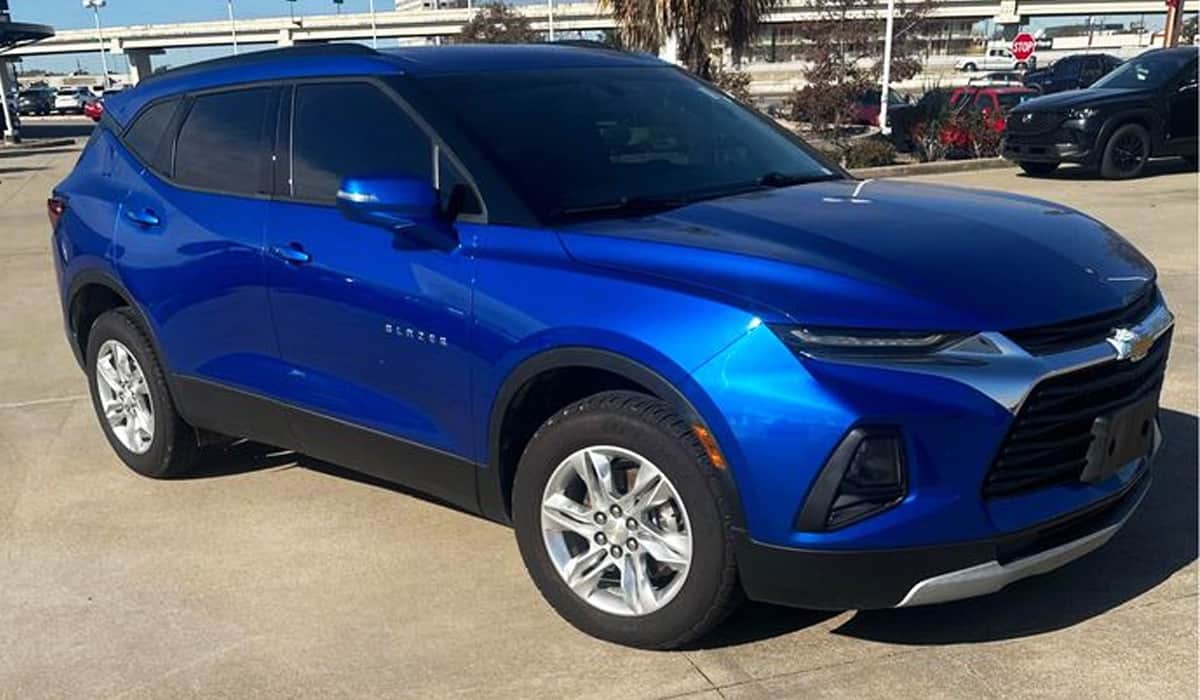 Over its generations, the Chevy Blazer has suffered from a few common issues. Here are some that you should be aware of:
Transmission Failure
Gear slippage, manual transmission failure, strange noises, failure to shift, and stalling vehicles have all been reported in various Chevy Blazer models. The second-generation models, in particular the 2000-2005 models, are most affected by transmission issues.
When it comes to the third generation, the 2019 and 2020 model years have received quite a few complaints about transmission oil leakages. These were later found to be caused by missing or wrong accumulator bolts that got loose and caused leaks.
Faulty Fuel Pump
Faulty fuel pumps can lead to a wide range of issues, such as reduced engine power, stalling, and difficulty starting the engine. A few owners also reported electric shorts in the fuel pumps.
This issue is also associated with the second generation Blazer, and the only repair that can fix it is to replace the entire fuel pump every 30,000-40,000 miles.
Erratic Fuel Gauge Readings
The 2000 Chevy Blazer has seen various complaints of broken fuel sensors resulting in inaccurate fuel gauge readings. Some later models have also faced this issue, but it's more prominent in the 2000 model. Again, the fix is to replace the faulty fuel sensor.
Anti-Lock Brake System Issues
The anti-lock brake system (ABS) is a vital sensor that helps your vehicle stay in control on slippery surfaces. Unfortunately, the 1994-1998 and 2000-2005 model years of the Chevy Blazer are known to have weak ABS, mainly because the wheel sensors aren't strong enough to respond quickly in slippery conditions.
In some cases, the ABS also engages/disengages even when the ground is not slippery, which can lead to unexpected braking.
Faulty Seat Belt
Surprisingly, the Chevy Blazer has received several seatbelt-related complaints in both the older generations and the latest models. Among older model years, the 1997, 1998, 2000, 2001, and 2002 models had issues with seatbelt buckles. Some owners reported that the hook didn't stay locked or was too hard to engage.
The 2019 model year of Blazer was also flagged for seatbelt issues. The manufacturer didn't use proper bolts to secure the belt assembly, which can lead to unexpected unlocking of the seatbelt in a collision.
Apart from these major issues, minor problems have been reported in both the old and new Blazer. These include air conditioning malfunctions, the check engine light turning on, control arm bushing failure, suspension noise, and power window failure.
Which Chevy Blazer Has the Best Engine?
The Chevy Blazer comes with a range of engines, depending on the model year you choose. But as with other vehicle components, the latest engines are likely to be more reliable and longer-lasting than those found in older models.
The third generation Blazer (2019-2023) therefore has the most reliable and powerful engine.
The third generation Blazer comes with two engine options. The 2.5L four-cylinder engine with 228 hp and 258 lb-ft of torque is the standard powertrain, while the 3.6L V-6 with 308 hp and 269 lb-ft of torque is an optional upgrade.
Both engines are robust and reliable, and they offer better fuel economy than the engines in previous models.
What's best for you depends on your needs and budget. The four-cylinder engine comes with a turbocharger and is the best in class for day-to-day driving. Its cons are low towing capacity (only 1,500 lbs) and low-speed torque.
The V-6, on the other hand, is an excellent engine for off-roading. It comes with a nine-speed transmission and can tow up to 4,500 lbs. But it has higher fuel consumption and is pricier than the four-cylinder option.
What Are the Best Alternatives to a Chevy Blazer?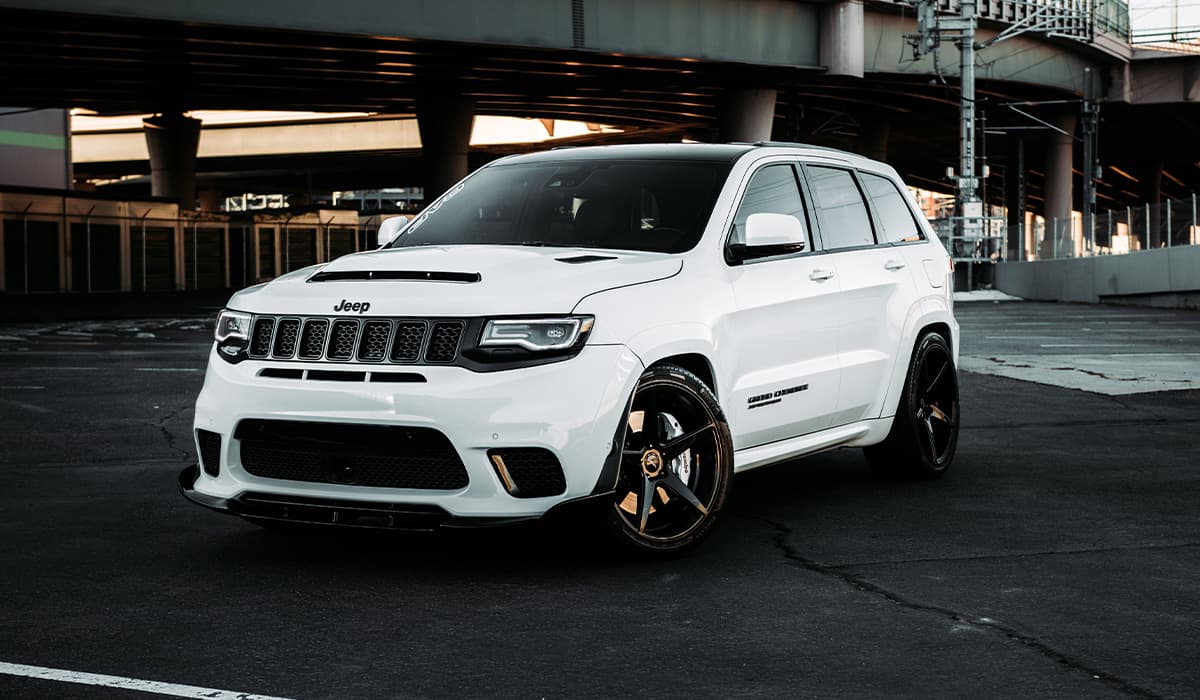 The Chevy Blazer is a great SUV, but it's not the only SUV out there. If you're looking for an alternative, here are a few that you might consider:
Ford Edge
With its stellar exterior, more aggressive engine options, and comfortable interior, the Ford Edge is right at the top when it comes to alternatives to the Blazer.
The 2021 year model comes in five trims and offers an impressive eight-speed automatic transmission with a turbocharged four-cylinder engine as standard.
The cabin comfort is impeccable, with a modern and stylish interior design and zero noise from the engine. It also offers a premium sound system, an 8-inch touchscreen infotainment display, and advanced tech features like Ford Co-Pilot.
Jeep Grand Cherokee
The star in the Jeep lineup, the Grand Cherokee is a great medium-sized SUV with impressive off-roading capabilities and power. The 2022 model year now offers three powertrains: a V-6 engine, a V-8 engine, and a plug-in hybrid system called 4xe. All the engines offer smooth acceleration and great towing capacity.
The interior is roomy and quiet, but the cargo space is slightly smaller than what you'll find in the Blazer. Overall, it's an excellent alternative for off-roaders looking for more fuel-efficient options.
Honda Passport
The recently refreshed Honda Passport has all the features of a modern SUV with a mid-size design. It offers a 3.5L V6 engine as the standard on all trims and can tow up to 5,000 lbs.
The interior has a luxurious feel and offers plenty of cargo space with no third-row seating. It also has advanced driver-assist features like adaptive cruise control, forward collision warning, and lane-keeping assist.
The estimated mileage for Honda Passport is on the lower side, but that's compensated by Honda's reliable reputation and excellent resale value.
Hyundai Santa Fe
The Hyundai Santa Fe is a great mid-size SUV with a regular unleaded 2.5-liter four-cylinder engine and eight-speed transmission as the standard on all trims. However, it can be upgraded to a hybrid or turbocharged four-cylinder on the limited trims.
What brings the Santa Fe to the list of alternatives for Blazer is its luxurious cabin and great tech features. It's also rated as one of the most reliable vehicles in its segment and is cost-effective.
Although its towing capacity is lower than that of a Blazer, if you're looking for an economical alternative with great features and reliability, the Santa Fe is an ideal option.