Chevy Silverado 2500: Which Years To Avoid
This post may contain affiliate links. As an Amazon affiliate, I earn from qualifying purchases.
Chevrolet has been making the Silverado pickup truck since 1999, and it's been a solid choice for drivers looking for power and performance ever since. But as good as this truck can be, there are some model years you should stay away from.
If you're in the market for a Chevy Silverado 2500, stay away from the 2005, 2008, 2014, and 2017 models. These four models are prone to premature brake wear, HVAC failure, loose steering linkage, transmission problems, vulnerable sensors, excessive engine noise, vibration, and many other issues.
The Chevy Silverado 2500 has had its fair share of problems, but it's still a great choice if you get the right model year. And don't worry, there are plenty of years to choose from. So, let's find out which year Chevy Silverado is the best fit for you.
How Reliable Is a Chevrolet Silverado 2500?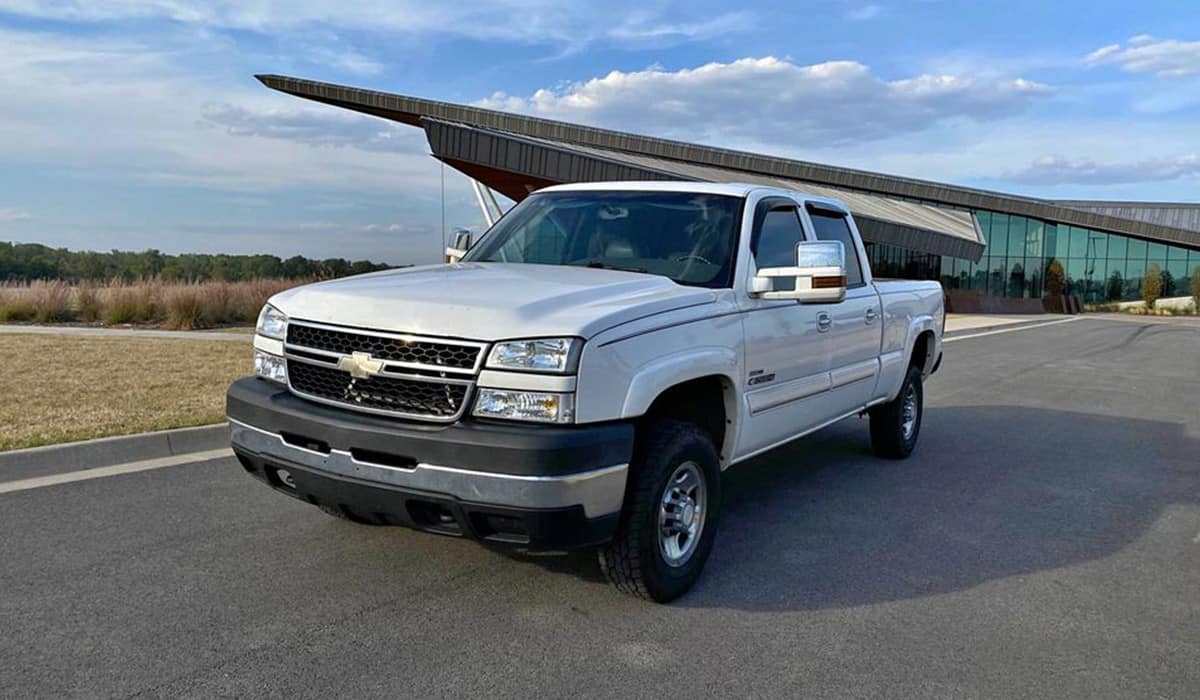 On most car rating websites, the Chevy Silverado 2500 is typically rated as an average heavy-duty truck.
Recent Chevrolet Silverados have seen several improvements in the engines and transmissions, along with suspension and chassis updates. The driver assistance technologies and safety features have also been updated and improved, making these trucks more reliable.
However, many older Silverados on the market are less reliable. In fact, a lot of them are prone to mechanical failure, electrical issues, and even body rust. So, the reliability is highly dependent on the model year you choose.
That's why it's important to research thoroughly and read up on what owners have experienced with the truck model you're considering.
What Are the Worst Years for a Chevy Silverado 2500?
Chevy Silverado 2500 had some really bad years, which you should definitely avoid. Let's take a look at the worst model years for this truck:
2005
The 2005 Chevy Silverado couldn't impress its users in terms of mechanical performance. Its biggest issue is the faulty braking system. There are several reports of brakes malfunctioning and faster wear out than expected.
The air conditioning system is a waste too. It can completely fall apart in hot climates in no time. Some other problems include uneven tire wear, screechy brakes, and a boring interior. The exterior paint job is also mediocre.
2008
2008 was yet another terrible year for the Chevy Silverado 2500. This model has several vulnerable core computer parts, including throttle position sensors, fuel sensors, and airflow sensors. These parts may work flawlessly one day and then suddenly stop working after a bug — and repairing them will cost you big time.
Many owners also noticed declined engine power, significant drivetrain stress, and battery failures after a mere 30,000 miles driving. These issues are found in both the two-wheel and four-wheel drive options from 2008, making it a bad year for the Chevy Silverado 2500 truck.
2014
2014 was the first and probably the worst year of the 3rd generation Silverado 2500. This truck fell short in many areas, including air conditioning failures, improper power steering, and weak suspension. Overall, the company's launch didn't go as well as it had hoped.
The HVAC system was the primary concern; many owners criticized poor air conditioning and AC odor.
They also voiced concerns over weak steering control when driving over bumps. Even NHSTA raised complaints about people losing control at slow speeds.
2017
The 2017 model saw an overall improvement in terms of steering and suspension. But this Chevy Silverado 2500 is littered with transmission-related issues. There have been several reports of owners experiencing hard shifts, delayed engagement, and even complete transmission failure.
It also has a terrible drivetrain with rough edges, which can ruin your driving experience. Lastly, this model is quite prone to wind noise, squeaking, and rattling, which can be incredibly annoying.
What Are the Best Years for a Chevy Silverado 2500?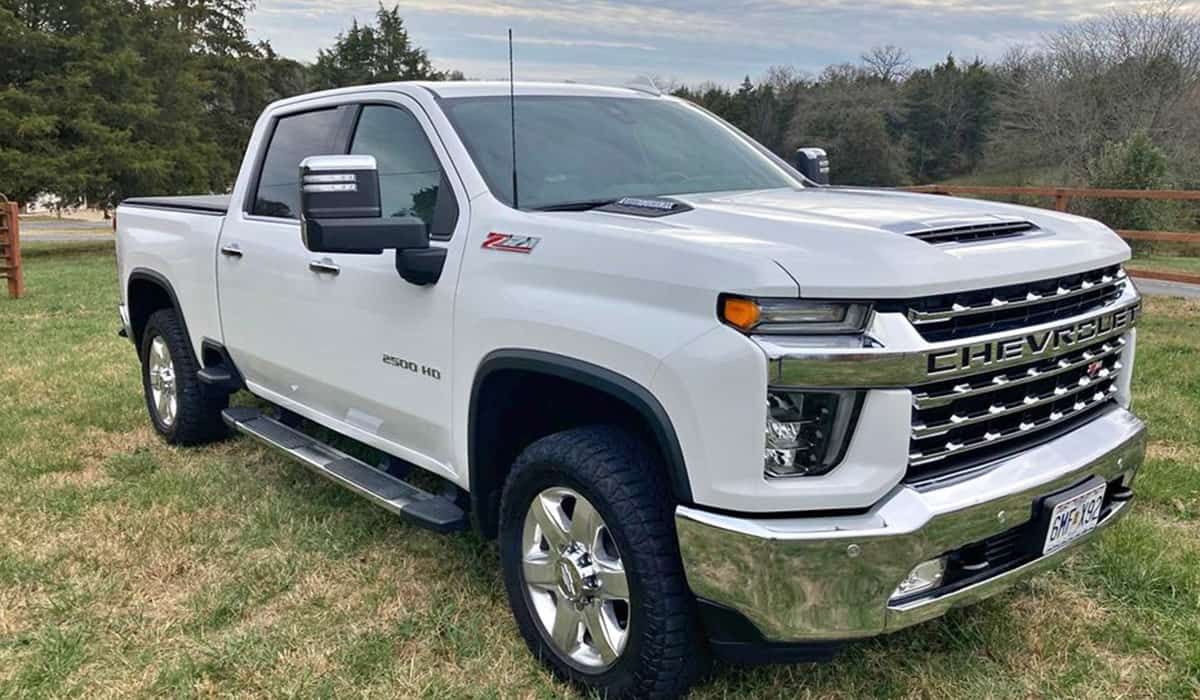 While there are some bad years for Chevy Silverado 2500, certain models come highly recommended by car owners.
2006
2006 is widely regarded as one of the best years among the 1st generation Chevy Silverado 2500s. Chevrolet put plenty of time and effort into working out issues from previous years and succeeded in doing so.
This model has much better engine reliability than its predecessors, and the overall system performance is also good. Plus, this model of Chevy has pleasing interiors, advanced power steering, better suspensions, and great fuel economy.
2009
Chevrolet bought back the original charm of the Chevy Silverado 2500 in 2009. This model has five different engine combinations and offers a great range of features that make it a great truck.
2009 also saw the availability of various body types. The interior design is way more luxurious than that of the earlier Chevy Silverado; the owners could customize their trucks with step-side beds, trim packages, and various rims.
2010
Chevy Silverado 2010 model gained popularity in the market for its modified engine and better fuel economy. It has also earned a 5-star safety rating in NHTSA tests and comes with a host of accessories, including power windows, adjustable seats, cruise control, etc.
The accurate and light steering also makes the driving experience more enjoyable.
2012
The 2012 model of Chevy Silverado 2500 is the most successful of the 3rd generation. This model has a revamped frame, improved towing capacity, and enhanced aerodynamics. Plus, the interior design and exterior look of the truck are stunning.
The 2012 Chevy Silverado 2500 also has a significantly improved suspension system, advanced sensors for better stability and control, and advanced brakes. You can guess the reliability by the fact that the manufacturer has recalled only three 2012 trucks from the US market to date.
2020
The 2020 model has helped Chevy compete head-to-head in the pickup truck sales market. For the first time, the Silverado 2500 got a four-cylinder turbodiesel V8 engine, which promises smoother acceleration, enhanced fuel efficiency, and plenty of power.
It's also the biggest and strongest Chevy Silverado, with class-leading towing capacity and improved structural rigidity. Plus, its 8-inch touchscreen infotainment system is one of the most advanced in the pickup truck market.
Which Engine Is the Best?
The standard 6.2 liter V8 turbo diesel engine is the strongest and most reliable engine offered in the Chevy Silverado 2500s. It can generate up to 420 horsepower and 460 lb-ft of torque. It also offers great fuel economy and is powerful enough to handle heavy loads up to 13,300 lbs. without any trouble.
The 6.2 liter V8 has a dynamic fuel management system (DFM) offering up to 17 fuel-saving modes, enabling it to give 16 miles/gallon on city roads and around 21 miles/gallon on highways.
In addition, the engine comes with a 10-speed automatic transmission and is backed by a 10-year/100,000 miles warranty.
The 5.3 liter V8 is also a great option that's fuel efficient, powerful, and reliable. It can generate up to 355 horsepower and 383 lb-ft of torque. It also has Auto Grade Braking, which helps you control the truck when towing heavier loads.
Aftermarket tuners have also managed to squeeze additional power from this engine with the help of modifications.
Other reliable engines are the Duramax 3.0L Turbo-Diesel and the 2.7L Turbo engine. While these are smaller and less powerful than the V8s, they still offer great fuel economy, smooth rides, and improved performance.