These Are the Chevy Silverado Years to Avoid (And Why)
This post may contain affiliate links. As an Amazon affiliate, I earn from qualifying purchases.
General Motors launches a new model of Chevy Silverado each year. However, like many other popular trucks, Chevy Silverado has had its fair share of bad models. So, which ones should you steer clear of?
Avoid Chevy Silverado models from 2004 to 2009 and 2014: owning these trucks means costly repairs. Consumers reported problems with the engine, transmission, brakes, seat belts, heater/AC, and suspension. The 2012 model is your best bet used. Otherwise, consider Silverados produced 2018 or later.
Let's explore which Chevy Silverado models you should avoid, the common problems faced in each model, and which ones are actually reliable.
Which Silverado Years are the Least Reliable?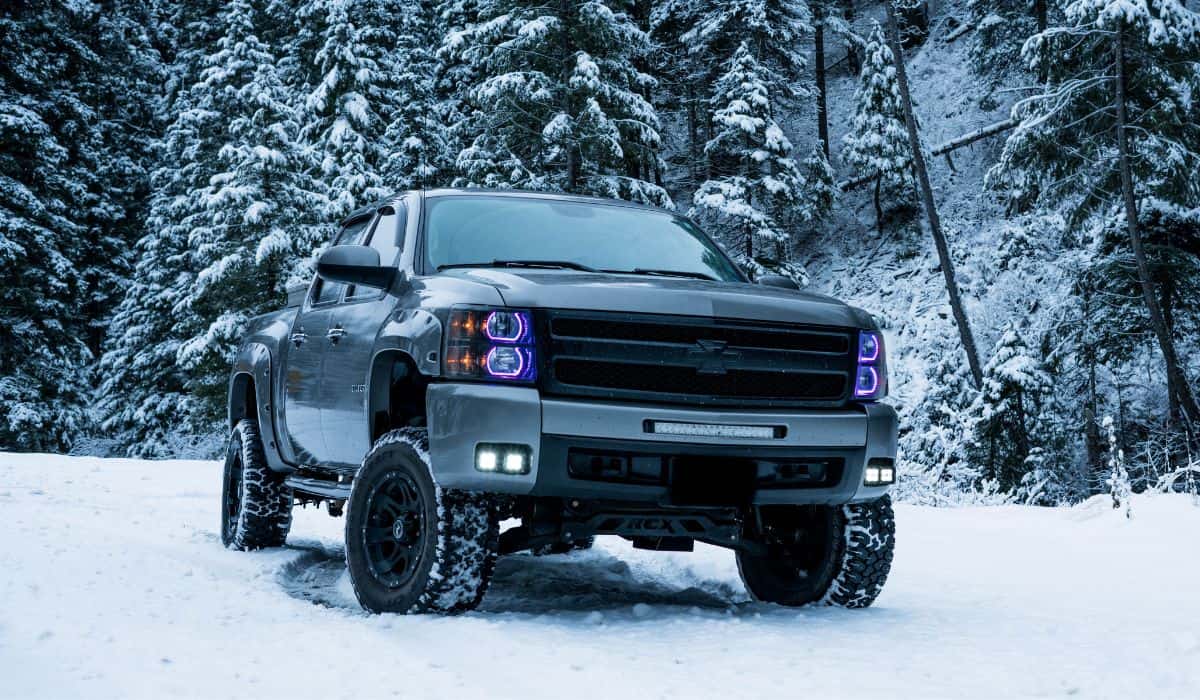 Every year a new Chevy Silverado model is released, each with its own strengths and weaknesses. If you're interested in buying one, it's important to know which models are reliable.
Problems have consistently cropped up in Silverados produced between 2004 and 2009, with most requiring high maintenance. These models require constant repairs and often consume oil excessively.
Here are more details on how bad these years were:
The 2004 Chevy Silverado
This model is among the worst Silverado launches based on consumer complaints. The most reported problem was broken or damaged interior accessories.
Issues like grinding noises from the steering wheel, failure of electrical components, screeching brakes, faulty AC/transmission, worn-out paint, engine problems, excessive fuel consumption, and even windshield problems were common in this model.
You should also avoid buying this model because it also had problems with its suspension, cooling system, exhaust, and seat belts.
While not all cars manufactured this year had issues, you'll likely experience one or more of them if you get a used Silverado 2004.
The 2005 Chevy Silverado
The 2005 Chevy Silverado received a number of consumer complaints due to manufacturing problems with the interior and exterior components.
This model had heater/AC issues, steering problems, brake problems, and even drivetrain and transmission problems. Other downsides of this model include fuel system failure, flickering lights, and cooling system issues. Some consumers also complained about electrical problems.
Even though most other issues can easily be fixed, the transmission malfunction was a major problem in this model, which is why you shouldn't buy this pickup truck. It's really expensive to get a faulty transmission repaired and there's no guarantee that you won't have to deal with other issues.
The 2006 Chevy Silverado
The most common problem with this model was heater and AC malfunctions.
This vehicle also occasionally experienced transmission and other engine problems. Transmission slippage issues are expensive to repair, usually requiring a full replacement.
Buying the 2006 model means running the risk of high maintenance costs or expensive repairs.
The 2007 Chevy Silverado
The 2007 model received the most complaints out of all the Chevy Silverado launches. The majority of complaints were related to engine problems, like leaking engine coolant, blocked engine radiators, and damaged engine sensors.
This model also faced problems with the electrical system, drivetrain issues, and transmission failure. There were also complaints of poor paint quality, brake failure, and steering issues. This model also required more frequent maintenance and the transmission issues were costly to repair.
The 2008 Chevy Silverado
The 2008 Chevy Silverado didn't have as many problems as the previous years, but it's still not considered a reliable model. This model had the issue of excessive oil consumption and would require more frequent servicing as compared to other trucks.
Some interior issues, like seat belt fastening problems, led to safety concerns, which is why many avoid this model.
The 2009 Chevy Silverado
If you're looking for a Chevy Silverado that's easy to take care of, then it's best to avoid the 2009 model. It had many engine problems and there was a recurring issue with the fuel system, making this one of the most expensive Silverados to maintain.
Besides engine problems, this model also had electrical issues and multiple other faults in its interior components.
While many of these problems aren't as bad as transmission issues of other Silverado models, they become expensive to keep up with.
The 2014 Chevy Silverado
After 2009, the Chevy Silverado had a few good years with reliable models. However, the 2014 launch was once again controversial because it had the same issues as the models of the last decade: the same transmission, electrical, and engine problems present in older models.
You should also avoid this model because it's lackluster in terms of modern technology. It lacks high-tech installations and is considered outdated for a 2014 vehicle.
What Silverado Year is the Most Reliable?
While the Silverado has had a few bad years, there are a few models that can compete with the best pickup trucks in the market. In general, the Silverado offers great value for money and is a well-balanced vehicle. 
The most reliable Chevy Silverado models stand out in the market due to their exceptional performance, ease of handling, technological updates, and safety features along with well-built interior and exterior components.
Here are Chevy Silverado models worth considering:
The 2012 Model
This model is one of the best Chevy Silverado releases because of its new technological installments and its smooth driving experience.
The 2012 model also made improvements on its interior and exterior components so that the consumers don't face any heater/AC, engine, and transmission problems. It's also low maintenance and usually repair-free.
What really stands out in this model is the reliability. If you're looking for a used vehicle, you ideally want something that doesn't need many repairs, which makes this model ideal.
The 2018 and 2019 Models
The Chevy Silverado Models launched in 2018 and 2019 are among the most reliable pickup trucks of the decade. They are highly reliable, have excellent mileage, and have good load capacity.
If you want a pickup truck that can travel long distances on uneven roads while carrying heavy loads, then you should consider getting the 2018 or 2019 model.
These models give you a safe and comfortable drive with exceptional engine performance.
The 2020 and 2021 Models
The latest models of the Chevy Silverado are also great launches in terms of performance, reliability, safety, and mileage.
If you want to buy a pickup truck for long-term usage, then you should definitely consider either the 2020 or 2021 model. These models have a sleek interior and exterior design and are equipped with the latest technological features.
While no major issues have come to light (yet), you should consider getting a brand-new pickup truck if you want to buy one of these models.
What's the Best Year to Buy a Used Silverado?
Many automobile experts recommend that you should buy a used vehicle if you want to strike a balance between performance and cost.
A used pickup truck comes with extra utilities installed by the previous owner that you'll get to enjoy at the same price.
If you want to buy a used Chevy Silverado, then you should go with the 2012 model. This model has a great reputation for being highly durable. It doesn't have the same transmission and engine problems that most other Chevy Silverado models have and its reliability has been tested in the long run.
Best of all, it's not as expensive as the newer models and most will last at least two decades if maintained properly.
Which Chevy Truck is the Most Reliable?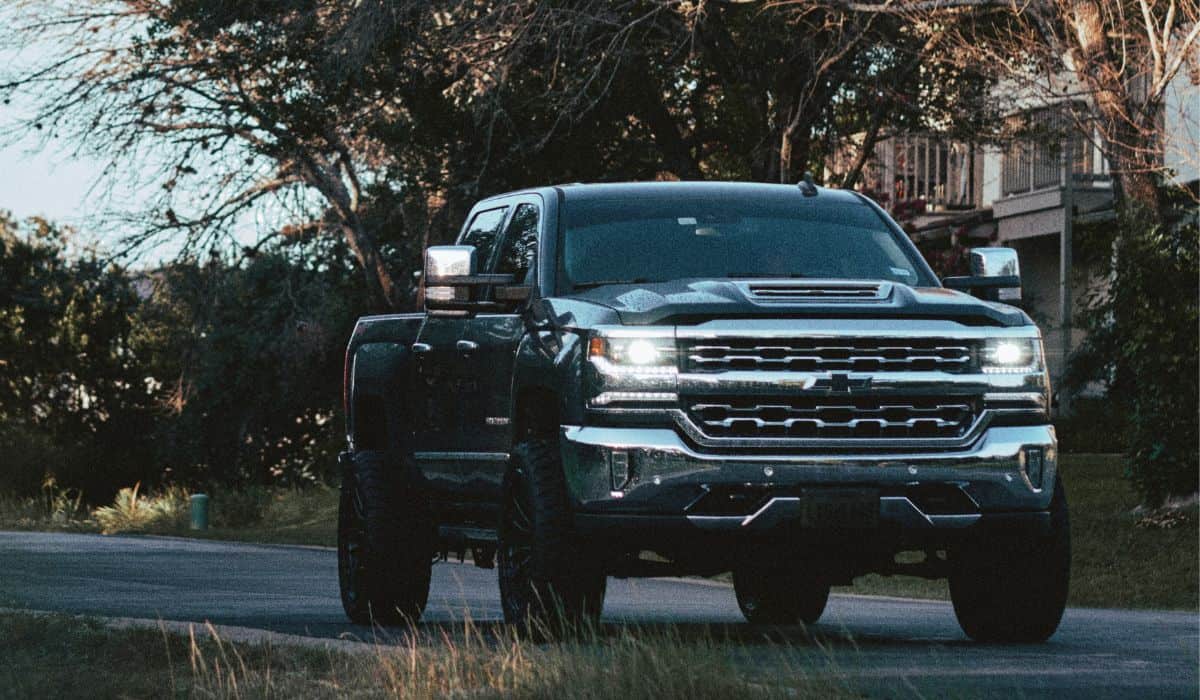 In the U.S. News and World Wide Report ranking of top 15 trucks, the Chevrolet Colorado is listed as the 6th most reliable truck in 2022.
The mid-size truck is given a reliability rating of 82 out of 100 and an overall rating of 7.7 out of 10 on this website.
The 2022 model is considered the most reliable one because of its latest technology and safety features. This model offers the owners an easy-to-use infotainment system along with comfortable seating.
If you want a pickup truck that gives you all the utilities and doesn't compromise on speed and a powerful drive, then the 2022 Chevy Colorado is ideal.
However, if you want a used vehicle or have a tight budget, the 2012 Silverado model is an excellent choice as well.
Which Silverado Engine is the Strongest?
The 6.2-liter EcoTec3 V8, with a horsepower of 420 and torque of 460, is the most powerful engine in a Silverado. This engine is very strong and perfect for heavy-duty trucks.
If you want your Chevy Silverado to carry heavy loads and still have powerful acceleration with exceptional speed, the 6.2-liter EcoTec3 V8 is the right engine for it. It will also give your truck great performance on uneven roads.
This engine also has better mileage and requires less maintenance than typical V10 engines.