Here are the Seven Chevy Colorado Years to Avoid
This post may contain affiliate links. As an Amazon affiliate, I earn from qualifying purchases.
The Chevrolet Colorado is a popular midsize truck that offers robust off-roading capabilities and city commuting handling. The vehicle has been in production since 2004. But which years are best avoided?
It's best to avoid the 2004, 2005, 2015, 2016, 2018, 2019, and 2021 Chevy Colorado. These trucks have more mechanical issues with the transmission, engine, and air conditioning. Some of the best years include 2007 to 2010 and 2013 to 2014, with the fewest complaints and highest reliability.
Let's take a deeper look at the Chevy Colorado models to avoid and why. We'll also discuss some of the vehicle's best years and the pros and cons of its three engine options.
What Year Did the Chevy Colorado Have Transmission Issues?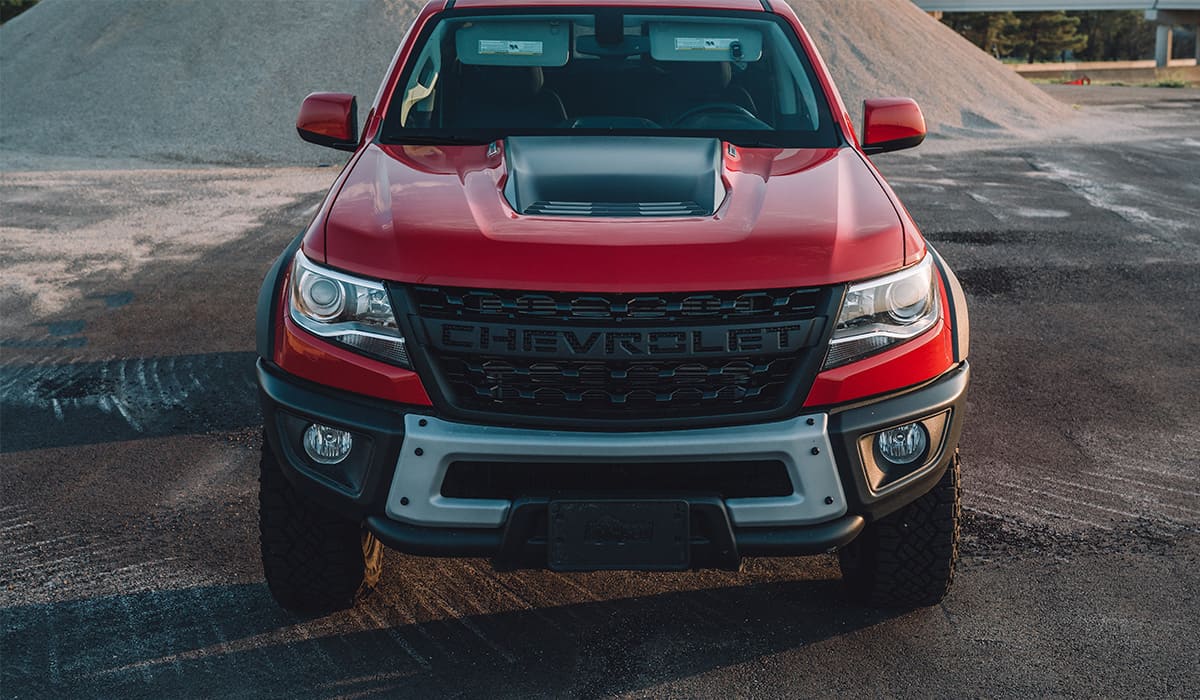 Although the Chevrolet Colorado is a relatively robust midsize truck, for some years owners experience extensive issues with the transmission. The years with most transmission complaints include:
2004 Chevrolet Colorado
2005 Chevrolet Colorado
2015 Chevrolet Colorado
2016 Chevrolet Colorado
2018 Chevrolet Colorado
2019 Chevrolet Colorado
2021 Chevrolet Colorado
Not only do these models encounter transmission problems, but they may suffer from engine and AC issues as well.
For example, many owners reported a sluggish transmission that encounters delays when accelerating. These issues may be caused by a defective torque converter, transmission failure, contaminated fluids, or low transmission liquid.
Other owners encountered issues when choosing or staying in gear. These issues may be due to transmission fluid leaks or problems with the control module and internal computer.
What Is the Best Year for a Chevy Colorado?
The best Chevrolet Colorado models offer excellent horsepower, handling, and off-road capabilities. Most used models will give you these advantages without breaking down, as long as you purchase one of the better years.
Although these years can also encounter transmission issues, they aren't common and should be relatively affordable to resolve.

Here's some of the best years:
2006 Chevrolet Colorado
2007 Chevrolet Colorado
2008 Chevrolet Colorado
2009 Chevrolet Colorado
2010 Chevrolet Colorado
2011 Chevrolet Colorado
2012 Chevrolet Colorado
2013 Chevrolet Colorado
2014 Chevrolet Colorado
2017 Chevrolet Colorado
2020 Chevrolet Colorado
The years from 2007 to 2010 are some of the best years for the Chevrolet Colorado. Each model received very few consumer reports and didn't typically encounter issues until around 70,000 miles.
The repair costs are typically inexpensive, making these models excellent for a used midsize truck.
On the flip side, the 2011, 2012, and 2017 models are fairly reliable but encounter mechanical issues sooner. Some models encounter issues at 20,000 miles, making them less desirable for the used market.
Lastly, the 2013 and 2014 Chevy Colorado are some of the best years you can buy on the used market, as they have very few complaints and fantastic reliability scores.
How Reliable is the Chevy Colorado?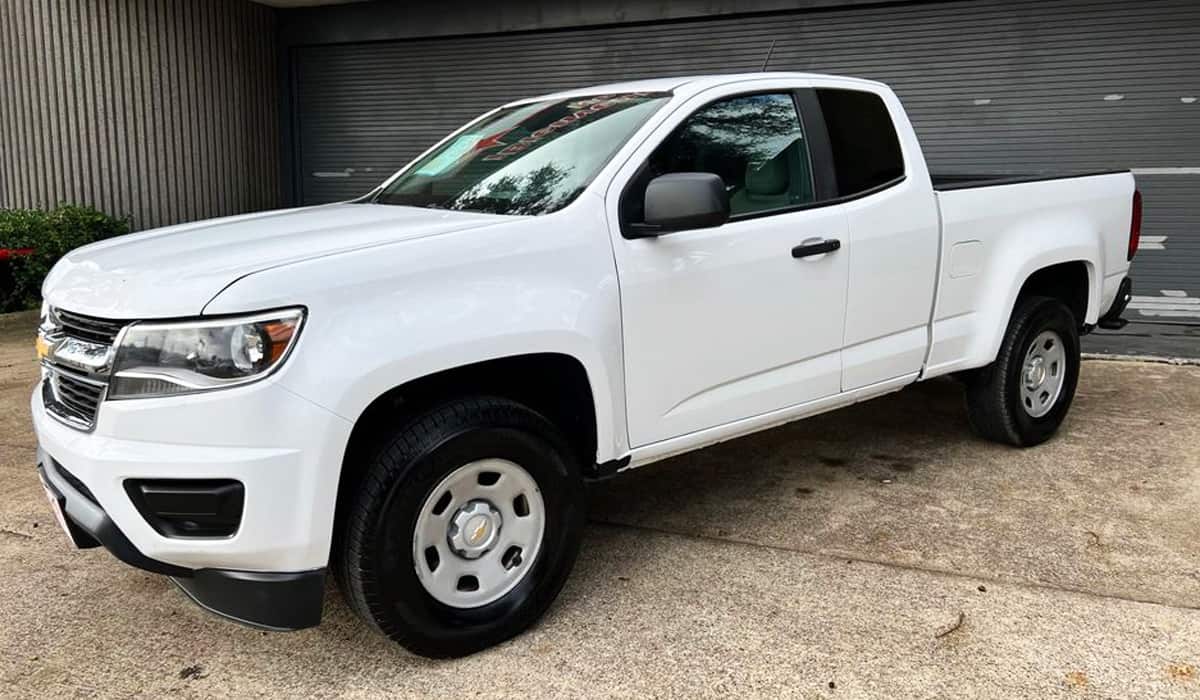 It's essential to consider the reliability of an automobile when purchasing a used model. So, how reliable is the Chevrolet Colorado? Unfortunately, in recent years like 2019 and 2021, Colorado received poor reliability scores.
Some of the most common issues you can encounter with the midsize truck include the following:
Transmission problems: One of the primary issues with the Chevy Colorado is the transmission. Some owners reported shifting delays and slipping gears, which can be incredibly dangerous.
Misfiring engine: Models between 2004 and 2009 encountered engine misfiring, which caused the vehicle to stall occasionally. The issue stemmed from worn-out valve seats, poor spark plugs, and vacuum leaks.
Power steering issues: Several Chevy Colorado vehicles encountered loss of power steering, but the problem was more common in the 2015 model. Many owners noticed the warning lights regarding the loss of power steering, which might have been caused by low fluid levels and damaged internals.
Faulty fuel level sensor: Another common issue owners faced was random and incorrect readings in the fuel gauge. The issue was caused by malfunctioning sensors that needed to be replaced to resolve the issue.
The Best and Worst Engines
The Chevy Colorado has three engine options customers can select from. Each engine provides different amounts of horsepower and torque at varying price points.
The best options will be the V6 and Diesel Engines, but they'll cost more to upgrade.
Let's take a deeper look at the Chevrolet Colorado engine options to help you gauge which one suits your needs.
The Base Trim Engine
The base trim provides a four cylinder 2.5L engine. The engine offers 200 horsepower and 191 pounds of torque. The four cylinder engine also provides a towing capacity of 3,500 pounds. Some criticism of the engine is that it doesn't offer enough power for a mid-size pickup truck.
Although it has less strength than similar trucks in the same class, it's a reasonably powerful engine.
However, you'll need to select an engine based on whether it meets your needs or not. The base trim is more affordable than the alternatives, and you can expect to pay between about $2,000 to $4,000. You'll also receive a six speed manual transmission with the base engine.
The 3.6 Liter V6 Engine
The 3.6 Liter V6 engine is the next upgrade available for Colorado. It offers 305 horsepower and 296 pounds of torque. The V6 engine stands very well next to other options in the same class.
However, the V6 upgrade will cost an additional $2,000 to $3,000 depending on several factors like the dealership, location, and more.
The 2.8 Liter 4 Cylinder Turbo Diesel Engine
The last upgrade for the Chevy Colorado is the 2.8 Liter 4 cylinder turbo diesel engine. This option offers 181 horsepower and 396 pounds of torque. The 2.8 Liter engine is fairly powerful while remaining economical.
The diesel engine has received excellent customer reviews for its torque and towing capacity. You'll need to spend an additional $3,500 or more, but it's a fair price for the upgrade.
As far as engines go, the V6 and Diesel options are significant contenders for the best option.
How Many Miles Will a Chevy Colorado Last?
One method to measure the ability and reliability of a vehicle is how many miles it can run before breaking down. So, how does the Chevrolet Colorado hold up? The midsize truck has a long lifespan with a maximum of 200,000 miles.
However, the average 180,000 to 200,000 mile rating significantly depends on the owner's maintenance habits. Without a strict maintenance schedule, you may not get as many miles out of your Colorado.
All that being said, only 0.8% of Colorados make it to the glorious 200,000-mile mark.
0.8% is less than the industry standard of 1.9%, making the Chevy Colorado a precarious truck to consider for some used owners.