Do 4Runners Have Blind Spot Monitoring? (Answered!)
This post may contain affiliate links. As an Amazon affiliate, I earn from qualifying purchases.
Dealing with blind spots for anyone is a chore but necessary to safely navigate while operating any vehicle. In recent years, technology centered around improving the blind spot issue has been developing at a rapid pace and has now been officially installed in many of today's vehicles. However, has such technology been implemented into Toyota's 4runners?
2022 4runners will have a blind spot monitor installed. Most 4runners will automatically have them, while others will require an upgrade package purchase for the 4runner TRD Sport. All will provide effective assistance when driving, promoting safety and awareness.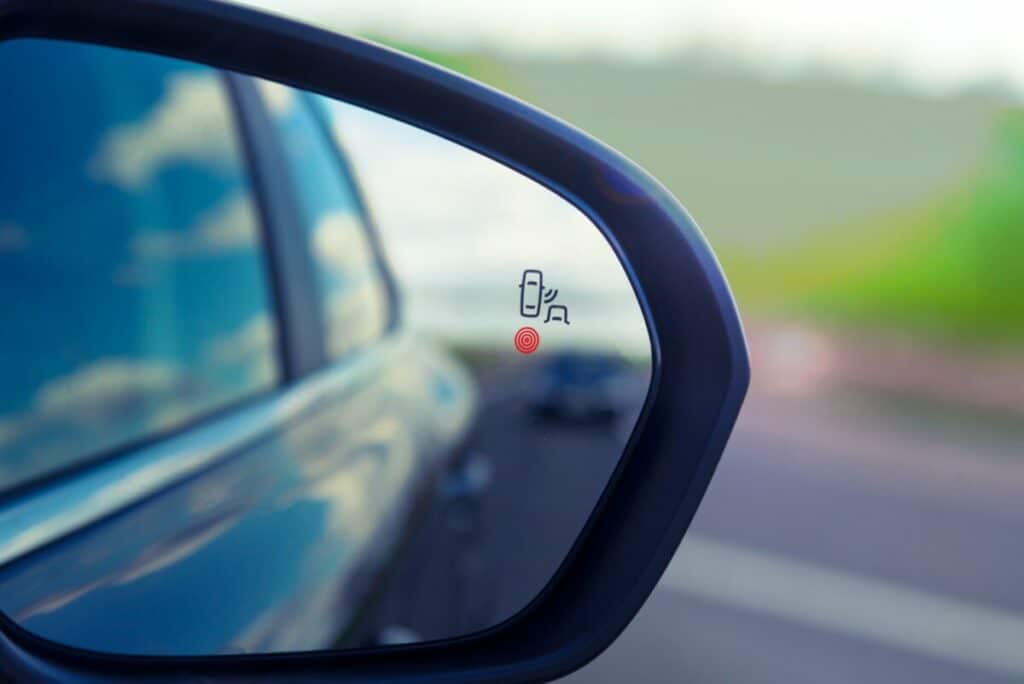 A Toyota 4runner is every man's best SUV for hauling and other heavy-duty purposes. The utilities, such as a blind spot monitor, are excellent features for those to safely operate the vehicle while making sure the driver is content with their product. Let's learn further about the blind spot monitoring system specifically installed in these vehicles.
Blind Spot Monitor System
To start off, what is a blind spot monitor? The blind spot monitoring, or BSM, is an integrated advanced assistance system, which allows drivers to be assisted in certain duties, such as detecting a blind spot obstruction.
The primary obstruction that the BSM will detect is any vehicle in the vicinity, this includes parking around cars or merging or switching lanes. Basically, any driving or parking scenarios. It can potentially detect other obstructions such as infrastructure and people, but specifics are applied to other variations of the blind spot monitor.
Once the obstruction, is detected, such as another vehicle, the BSM will use its radar technology to then alert the driver through visual cues via the side rearview mirrors. Doing this will enable the driver to act and avoid a potential crash, possibly injuring themselves and/or others.
The blind spot monitor is perfect for any vehicle, especially ones that have larger blind spot areas than normal. Any driver and their vehicle are always subject to accidents and having this system installed can save a lot of lives and keep everyone as safe as possible.
4runner's Blind Spot Monitor
Returning to the 4runners, the 2022 models of these SUVs will receive a full implementation of the BSM system. They were not commonplace any year before that, however, some say they did exist in some years such as 2017.
Note that we should not be confused about the BSM system being a type of backup camera. It is simply a detection device, not a device where it will show you where the vehicle is. All 4runners have backups cameras, but not all have a detection system to alert a passing by vehicle.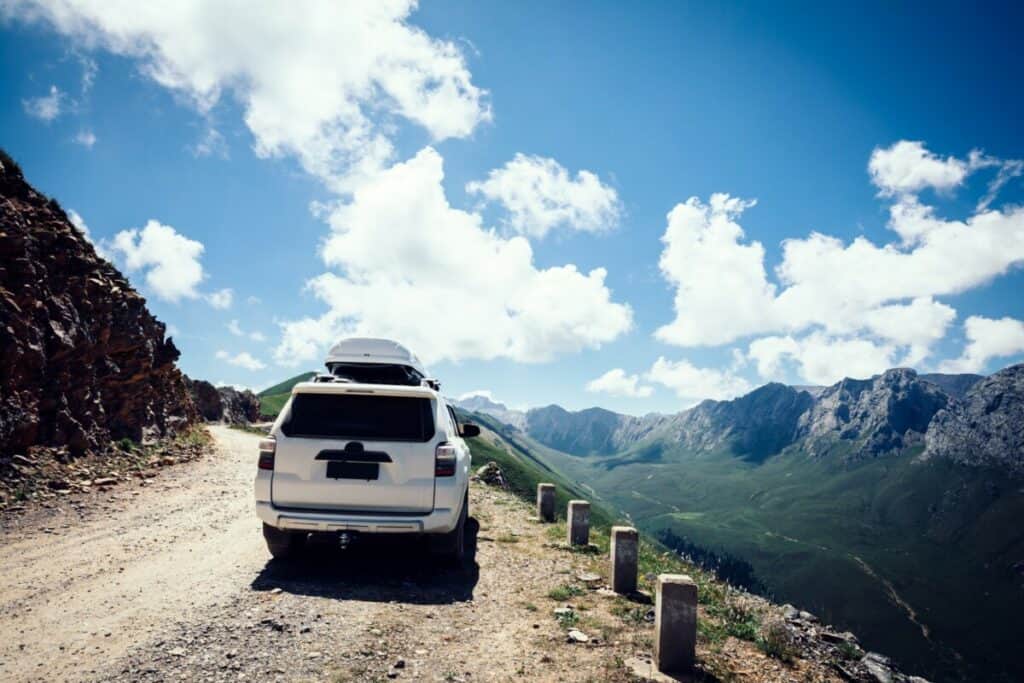 Again, 2022 Toyota 4runners will be the primary models that will feature this unique detection system for their lineup. Also, this does not mean that the BSM is a new system, in fact, the BSM has been around since the 90s as a concept, and was officially implemented in Volvo vehicles in 2003.
We should also note that 4runners are not Tacomas. Tacomas are trucks and the 4runners are family SUVs. The 4runner is specifically the vehicle that has not had this system until 2022 compared to most of Toyota's other vehicles.
Not All 4runners Will Have a BSM
Though we have said that the 2022 4runners will officially implement the BSM system, not all will come with them automatically. Some 4runners, such as the TRD Sports will only offer the BSM through an upgrade package that can be purchased and then installed.
This premium option seems to only apply to these specific versions of the 4runner and the payment plans that are associated with each. For example, purchasing the technology upgrade purchase for the TRD Sports is an extra $2,135, in which will break your wallet.
Some models of the regular 4runners may provide a BSM system only through this method of purchase, but we hope that someday it will all automatically install the system regardless of any special payment.
BSM's Reliability
The blind spot monitor is perfect for adding an additional layer of awareness and safety, however, it should not be a true replacement of traditional methods, such as fully turning your head around to check blind spots.
We all need to remain alert and aware no matter what convenience we have. Nothing will beat a human's instinct to act and react. Technology can only go so far in assisting us in our daily hassles.
The reliability of the BSM itself is excellent! It continues to save lives and prevent unnecessary accidents from occurring. Assuming the system is not damaged in any degree, the parts within this device should be well tested and developed by the companies who employ and install them.
Since we have focused on the 4runner, we should know that Toyota is a company known for prioritizing safety. Meaning that this company will ensure every piece of equipment in the vehicle is working properly and will secure the driver operating it.
BSM Benefits
Lastly, to finish off this brief article, let's discuss the benefits to have any type of blind spot monitoring system and why anyone should be willing to pay extra, if any, for this device.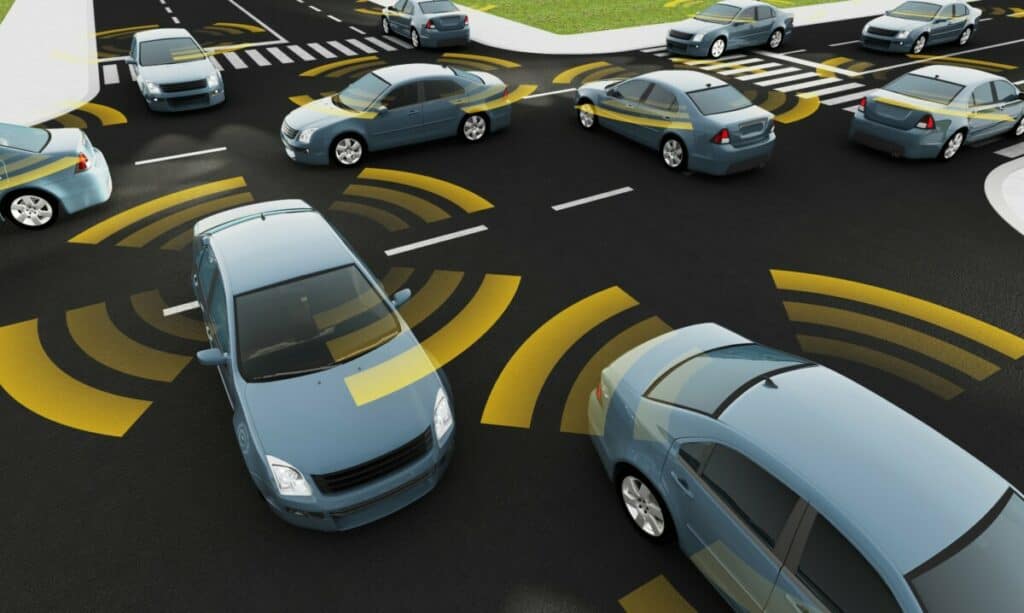 First, it promotes safer lane change. I cannot tell you how many people tend to change lane without any consideration of vehicles around. They are endangering themselves and those around them. This is even riskier on the interstate where all vehicles are traveling at high speeds in which can cause heavy and deadly accidents.
Second, fewer injuries and damage will be present. Even if an accident does occur, we hope that the system helped reduce the severity of the accident. Any degree of severity of an accident reduced is better than having one at all.
Third, it allows the driver to turn their head less. This does not mean you should entirely neglect turning your head to check your blind spot, rather, the visual cues on the side rearview mirrors will flash, notifying the driver that there is a vehicle, or something, nearby and should take caution. Once the visual indicator has cleared, you must check normally and then proceed changing lanes.