Do 4runners Have Remote Start?
4Runners are the car for outdoor adventures and can drive through some pretty intense terrain. Even though this vehicle is meant for off-roading and can handle some dirt, it's still a high-tech car. As newer models of the 4Runner come out each year, it stays advancing with modern car technologies, including remote start.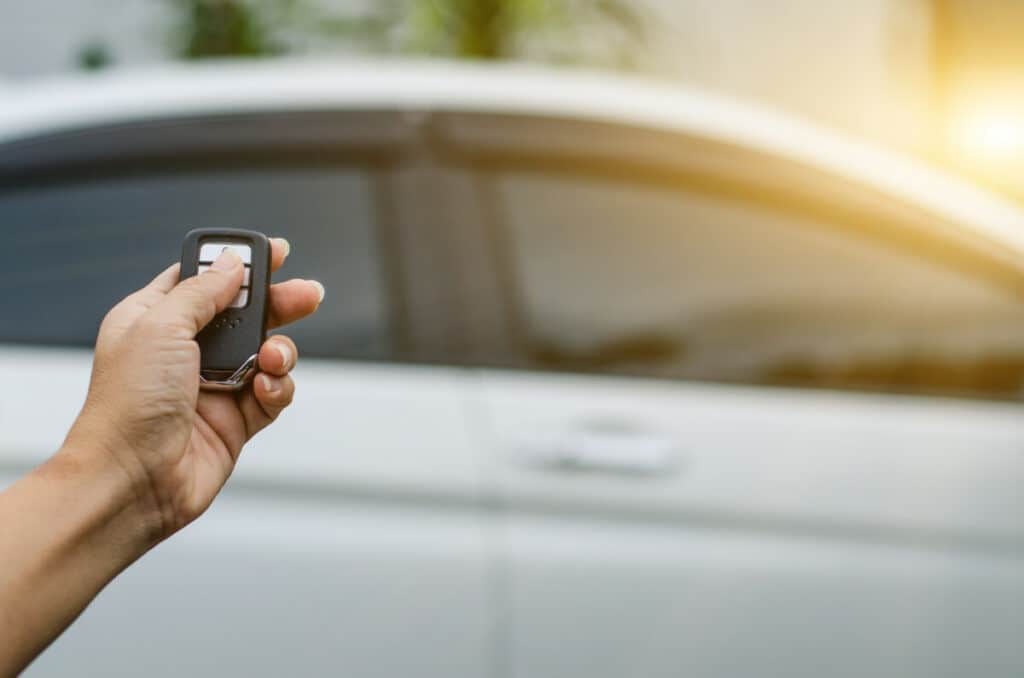 Toyota 4Runners have remote start available to start the car before entering, which lets the air condition or heating to make it the right temperature. This can be done by pressing on the keys or through the Toyota app. The app allows drivers to start the engine from a phone or smartwatch.
Now that you know 4Runners has a remote start, there's more information to learn about how it works and what you can do with it.
How To Know if Your 4Runner Has Remote Start?
Surprisingly enough, a lot of people have a remote start on their 4Runners and don't even know it. Remote start is something that can be added to cars after they are bought from the factory. In that case, you would most likely know or be told about the added feature. However, your 4Runner could still have a remote start without you knowing.
A good way to figure out if your 4Runner includes this is by pressing and holding the lock button for three seconds on your factory key fob. You could also press and release the lock button twice within two seconds, which is another way to start the engine.
Only the Limited and TRD Pro come with the option of remote start, and none of the SR5 or TRd models include this feature from the factory.
(Source)
What was the first car with a remote start?
The remote start began with the 2004 Chevrolet Malibu. In the aftermarket world, the remote start has been around for years. When it comes to the factory, GM was the first car company to offer this technology straight out of the factory.
(Source)
How To Remote Start Your 4Runner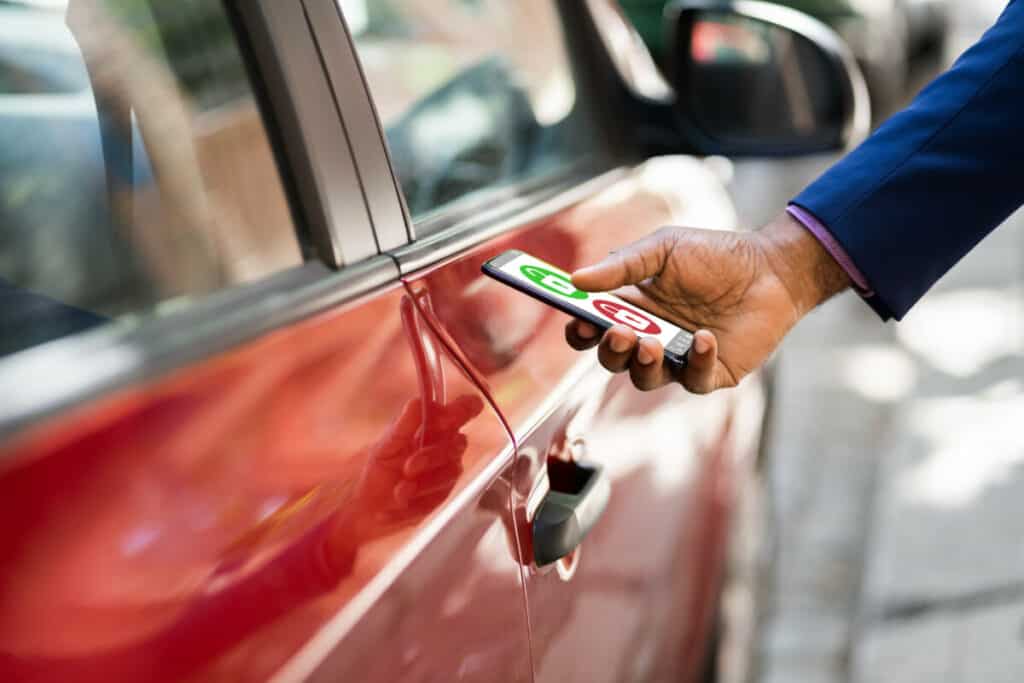 This advanced component of cars is overall simple to operate. However, there is still a certain way to get your engine going from afar and make sure it doesn't turn off.
How to remote start a 4Runner with a key fob:
To remote start your 4Runner you can start by pressing and releasing the lock button twice within two seconds on your key fob. Then, press and hold the lock button for three seconds. After doing this, the turn signal lights will flash a couple of times and then the engine starts.
The engine will run for 10 minutes, but will then automatically shut down for safety reasons.
(Source)
How to turn off a 4Runner engine with a key fob:
One way to shut off the engine is to press the unlock button on the key fob. This will stop the engine and the hazard lights will flash twice. The doors relock shortly after doing this if you don't do anything.
You could also press and hold the lock button for at least two seconds, which will stop it and the hazard lights flash once. When doing it this way, the doors will stay locked after the engine turns off.
(Source)
How to remote start a 4Runner through the Toyota app:
First, start by downloading the "Toyota" app and creating an account, or login. Then add your 4Runner in the app and activate Remote Services by following the screens instructions.
Once you open the Toyota app, all you have to do is click and hold down on the "Start Engine" button. Then, wait for the app to connect to your 4Runner and it will start the engine. It won't work if you immediately lift your finger, you have to hold it.
Through the app, you can also lock or unlock doors, and locate your car from your smartphone/watch.
(Source)
How to turn off a 4Runner engine through the Toyota app:
Simply just press and hold the Stop button on the app for one second, then the engine will remotely turn off.
(Source)
It's a good idea to check your 4Runners manual to make sure it's the same process for your car.
What will cause the engine to automatically shut off after remote starting?
After remote starting, the engine automatically shuts off if the hood is opened, the shift lever is to any position other than the "P," the brake pedal is depressed, any door is unlocked or open, the key is inserted into the ignition or push start button is pressed, and when the security alarm is triggered.
The remote start system will not work on a 4Runner if…
The car is low on fuel.
The hood isn't fully closed.
At least one door is open.
Transmission is not in park mode (P).
The 12v battery voltage has gone too low.
The service engine light is on.
(Source)
More About Toyota Connect Services
Toyota Connect Services are accessible through the Toyota app and offer different features such as…
An emergency assistance button that connects you with a 24/7 response center agent. They can help you get any emergency services sent to your car's location whether it regards medical or other emergencies.
You can turn your 4Runner into a wifi hotspot and connect up to 5 devices.
You can receive maintenance updates and vehicle reports on your specific 4Runner.
Allows you access to a live agent 24/7 who can give directions through the 4Runners navigation system.
(Source)
Downsides To 4Runner Remote Start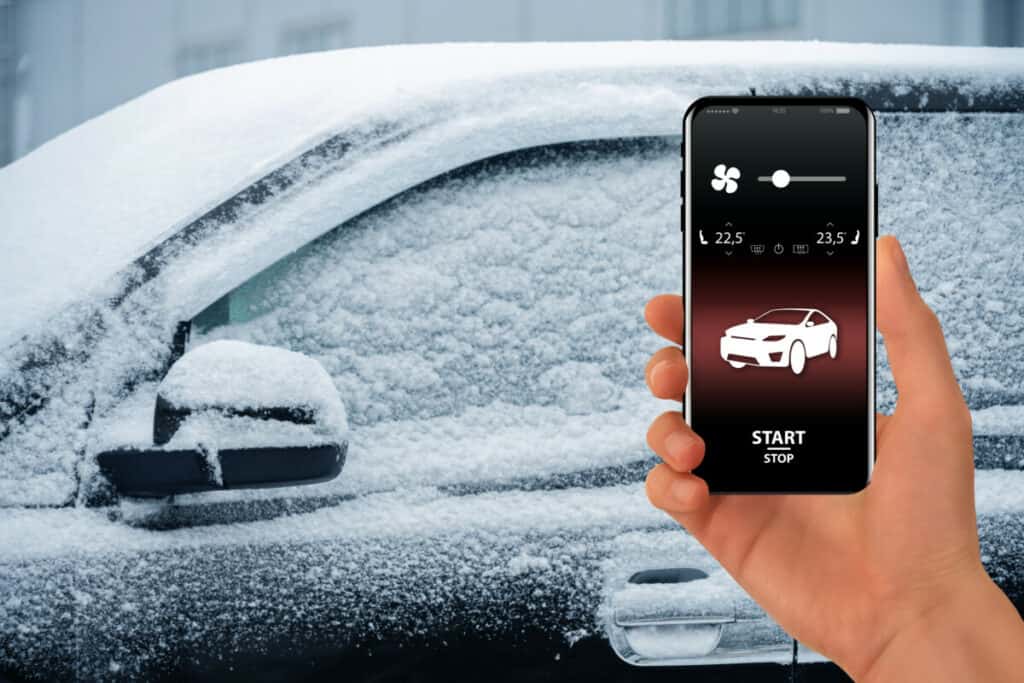 As amazing as it is to have such a convenient technology to operate your car, there are always cons that come along with pros. There aren't many downsides to having this, except for the cost.
Newer Toyotas come with a 12-month free trial of Toyota Connect services, but then the price raises. After 12 months, the cost goes up 8 dollars a month, or you can pay 80 dollars all at once for the year. It still is one of the less expensive connectivity services you can get through, and the amount isn't very significant considering what you get for the money.
Another downside of having remote start through an app is that you need to have a charged phone to start the engine or use other security features. However, the fob solves this problem if you are concerned with remote-start.
(Source)
More 4Runner Resources
If you enjoyed reading about the Toyota 4Runner, you will surely appreciate my other related articles. These articles delve deeper into specific aspects of the 4Runner such as its off-road capabilities, interior design and technology features.
Additionally, I have compared the 4Runner to other popular SUVs in its class to help you make an informed decision about your next vehicle purchase. Give them a read; I am sure you will find them as interesting and informative as the first article.