Which Dodge Cummins Model Years Should Be Avoided and Why?
This post may contain affiliate links. As an Amazon affiliate, I earn from qualifying purchases.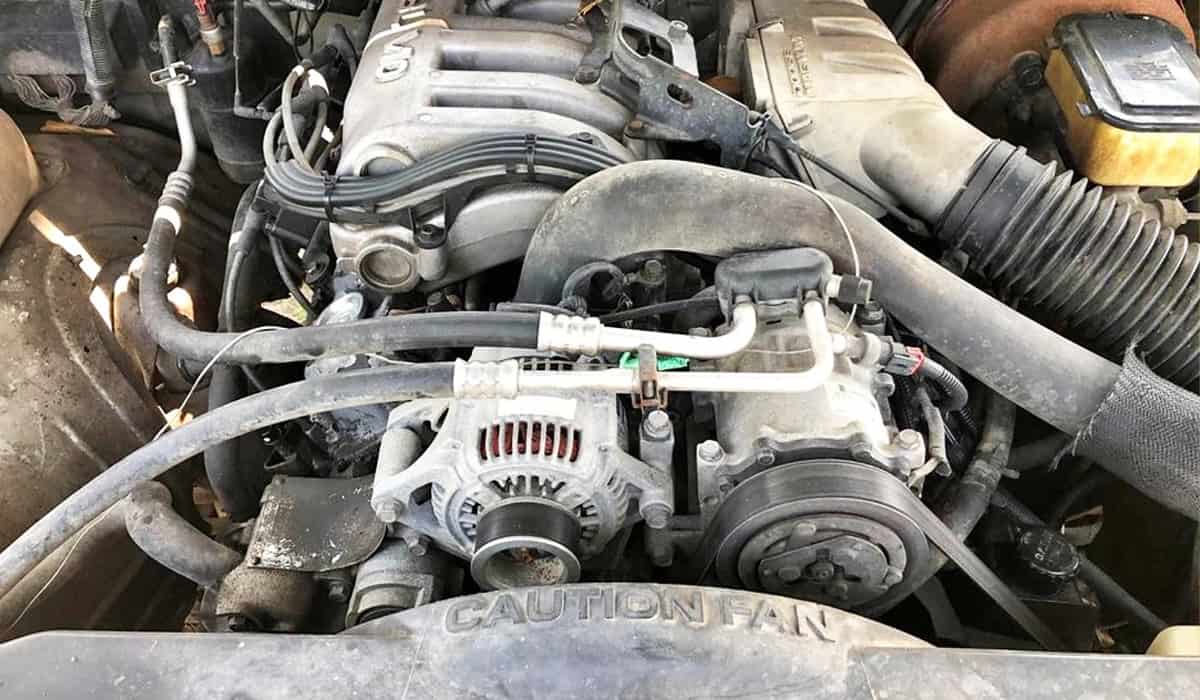 Despite having one of the most powerful Dodge engines, the Dodge Cummins has had some bad years with a high number of complaints and recalls. So, what dodge Cummins years should you avoid?
The worst rated Dodge Cummins years are 1992, 2003 and 2010-2013. You should also avoid the 2014 and 2015 models because they received many complaints and recalls. Some of the most common problems are engine stallation, gear failure, poor transmission, and coolant leaks.
Let's look into these models in more detail, why they have bad ratings and which Dodge Cummins models are worth buying.
Suggested Article: Be sure to bookmark and read, What Is the Best Year for the Dodge Cummins? (Ram 2500 and 3500 Trucks)
What Dodge Cummins Model Years Should Be Avoided?
The worst Dodge Cummins model years to avoid are 1992, 2003, and from 2010-2013. You should also avoid the models from 2014- 2016 because they received a high number of complaints. The most common complaints were regarding their low reliability and discomfort.
Before discussing these models in detail, it's helpful to remember that the Dodge Cummins is one of the longest running Dodge vehicles and has released many excellent models over the years.
The Cummins power engine was first introduced in 1930, which had an excellent fuel economy at that time. Since then, it has been widely used in power trucks, such as "hot shots."
Let's discuss why you should avoid these models:
Dodge Cummins 1992
This year falls into the first generation of Dodge Cummins, and it is rated as the "worst" performing year in Dodge history because of the wide range of reported problems.
One of the most commonly reported problems has been its "killer dowel pin" problem. 
Most owners often report that their vehicle engine suddenly stops and doesn't start again. On inspection, they see the steel pin over on the top of the timing gear has fallen into the gearbox and has severely damaged the engine.
So, if you are buying a Dodge RAM with this engine, make sure to check for fixes needed for the timing gear.
Other commonly reported problems are charging system issues, poor alternators and auto-transmission problems. Overheating has been another major concern among the owners. 
Pickup trucks with Cummins 1992 engines also had a bad-performing radiator, which prevented its cooling system from performing effectively.
Some drivers also express their frustration with Cummins 92's gear system. They say the gear automatically shifts from 3rd to 4th, which usually causes override.
Dodge Cummins 2003
2013 is considered to be the "the worst" dodge RAM model because it received the highest number of complaints. Despite an improved body and a redesigned engine, this model still has problems with engine lights and dashboard. 
You'll probably meet many users reporting that the dashboard is likely to get cracked and damaged in the early days of usage.
Many owners were also extremely frustrated with engine lights going on time and again, even after they turned off the engine.
Furthermore, the cooling system in this model also failed to endure rail injection that increased the engine power to 305 horsepower.
Some owners have also reported that they usually experience engine stallation as a result of poorly performing electrical systems.
There have been complaints that the Dodge Cummins RAM suddenly starts shaking when it runs over 60mph speed.
Aside from these common problems, Dodge Cummins 2003 RAM also received multiple complaints about steering issues.
Many drivers are found to be struggling when they take turns because the steering isn't properly lubricated. This significantly reduced the model's ease of handling. 
So, you should stay away from buying this model if you don't want to face regular suspension problems or worn-out tires. This model will surely increase your repair and maintenance costs.
Dodge Cummins 2010-2013
Another massive failure for Dodge RAM were the 2010-2013 Cummins engines. Despite increased horsepower and engine torque, engine stallation and electrical faults continued to frustrate the owners.
Most drivers also reported transmission failures, which resulted in the engines shutting down while driving.
One of the most common complaints was regarding the towing issues which were generally caused by the 5.7-liter engine base. 
Severe "death wobbles" in RAM dodge 2011 also make this model one of the worst in the RAM class.
The 2010 pickup model offered better transmission, but it also fell short because of constant wear and tear of the interior components. 
Other common problems within these models include fuel dilution and turbo failures. You should also avoid these Dodge Cummins years because they have clogged diesel particulate filters (DPF).
Moreover, these models also have a low performing exhaust gas recirculation (EGR) system, which can lead to your truck going into limp mode.
Along with this, failures in emission equipment may also increase your diesel and repair costs, which makes these years a bad choice for you. 
Dodge Cummins 2014
Cummins 2014 pickup model is also rated as high-risk because it received multiple complaints on various automobile websites.
One of the most common problems is its sliding rear window. This problem has been largely reported in warm weather, which can affect the AC performance of your car.
Many owners have also complained about "death hobbing" while driving over 75 mph on a motorway.
Some owners have also reported that the vehicle engine would suddenly stop without any apparent reason. 
You may also face poor transmission and unusual noise when you cold-start the vehicle. You may also need to fix the headliner multiple times as many complaints have reported this issue. 
You are also likely to face suspension failures which may cause truck clunks and front wheel bearings.
Some owners also report unconnected reboots and other interior accessory issues. Moreover, this model may require additional repair and fuel costs, so it's best to avoid altogether.   
Dodge Cummins 2015
This dodge Cummins model is another "worse" year in a row because it has a high number of complaints and recalls.
Many owners have shown concern that this model also failed to improve its engine system despite a long history with engine failures. 
The constant engine issues result in severe backlash from owners and industry experts.
Some owners have also reported that the engine loses power more often because its electrical system is not effective enough to transmit power to the engine.  
Radio problems, poor warning light and GPS connection failures are some of the most common problems with Dodge Cummins 2015.
Although this Dodge Cummins model is powered by massive engine torque and horsepower, it has various faults like loose steering linkage and poor tailgate latches. 
You are also more likely to face fluid leakage because many owners have reported a bad coolant system in Dodge Cummins 2015.
On expert inspections, it has been found that the problem is in heater core circulations due to a large "snot" in it.
So, it would not be wise for you to buy this model if you don't want an uncomfortable and insecure drive.    
Dodge Cummins 2016
You should also avoid buying Dodge Cummins 2016 RAM because it has also received multiple recalls.
Like its predecessor, the major concern in this model has been the ecodiesel engine.
The engine problem resulted in transmission issues and caused problems with fuel injectors. 
A few owners have reported spending a big buck on maintaining this model as they often need to visit the mechanic and repair shops.
If you buy this model then you also have to consider expenses such as repair costs, because you'll probably need to add fuel additives or change the fuel filters.
Other major faults include rear tailgate issues.
In many cases, the paint starts to bubble and the tailgate often begins to rust.
The Dodge Cummins 2016 is also highly known for problems with airbag and cruise control. This usually results in overheating and engine-misfires, which eventually cause difficult cold-start.
These are some of the Dodge Cummins models which failed miserably to make good revenues and satisfy customers.
So, you should avoid these models if you don't want uncomfortable, unreliable and costly pickup trucks. 
Common Dodge Cummins Problems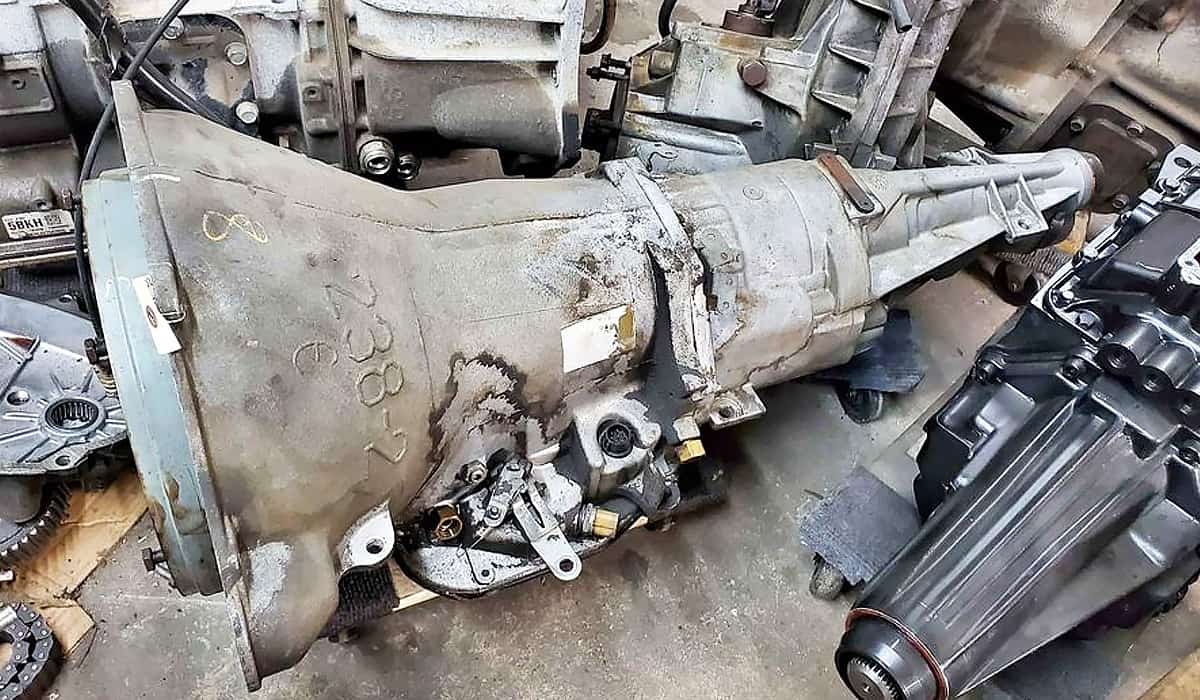 Common Dodge Cummins problems include engine stallation, a poor electrical system and transmission issues.
You may also face problems with suspension systems along with frustrating wear and tear of the interior and exterior accessories. 
Other common problems include faulty airbags and rear tailgate issues. A few owners have also shown concern about poor bolts, coolant leaks and bad power module functions.
Here are some of the most commonly reported problems in more detail:
Engine Stallation
Most owners have reported that Dodge Cummins engines get stuck and lose power more often.
The engines usually don't start or are hard to start when you switch on them. They may release black smoke and run low on power. 
Faulty camshafts and turbocharger problems cause low fuel pressure, eventually preventing engine power transmission.
In such cases, you'll notice that the engine may not respond to the accelerator. 
These problems are not only difficult to fix, they will also cost you a lot of money.
Poor Electrical System
Problems with the electrical system are persistent in Dodge Cummins pickup trucks.
Although the new models have relatively better safety measures, electrical systems can still be vulnerable to dust, mud and water. 
Poorly performing electrical systems cause trouble with your lighting and automatic sensors.
Faulty Bolts
One of the most commonly repeated complaints has been "faulty bolts," which usually break down easily.
This may not only increase your repair costs but can also result in overheating due to exhaust problems. 
This may happen more often when you go on long trips or place more weight on your pickup trucks.
Coolant Leaks
Leaks in the coolant system may also cause overheating of the truck. Most owners reported this problem after running 150,000 miles.
If you own a Dodge Cummins, you'll notice that coolant leaks are usually around the water pump, thermostat and intake manifold.
Power Module Malfunctioning
Faults in Totally Integrated Power Module (TIPM) in Dodge Cummins are largely considered to cause problems with air conditioner, airbags and coolant fans.
In some models these problems require a little fix to get your RAM back on the road. These models are considered to be the "best" in RAM Cummins class.
Body Problems
Multiple complaints have reported that Dodge Cummins pickup trucks have poor painting and the body can get rust so easily. Problems with the lock system have been also prominent in the Dodge Cummins.
What are the Best Model Years of Cummins Diesel?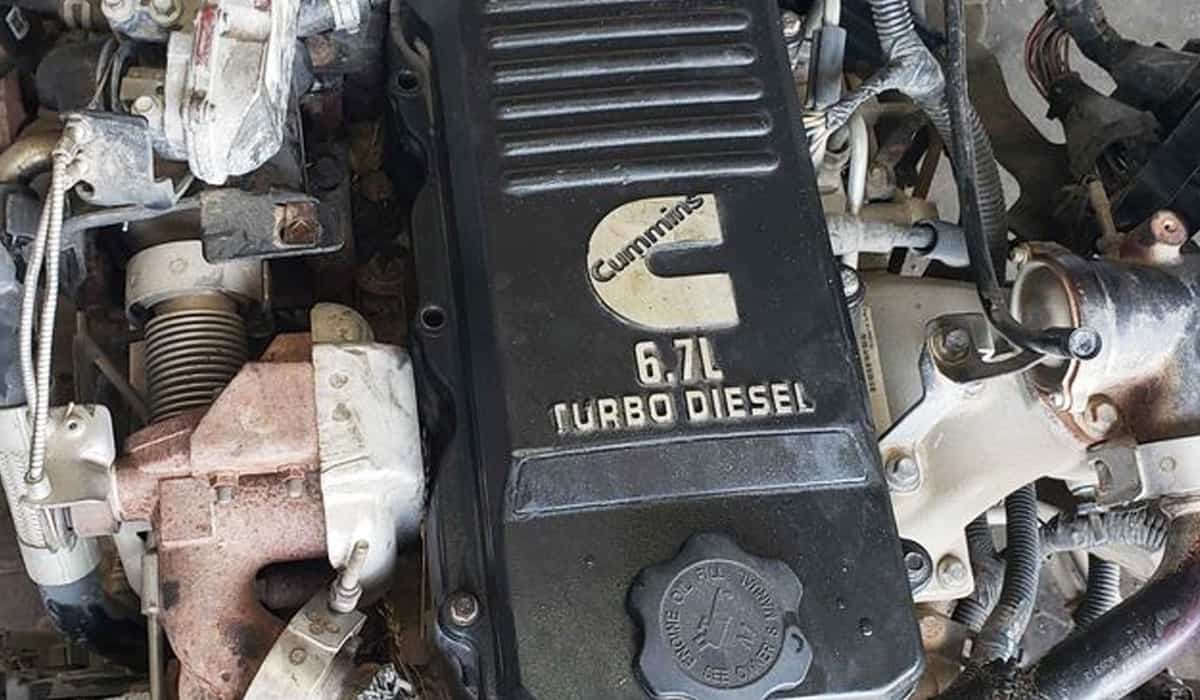 Most experts have rated 2004, 2007, 2008 and 2019 to be "the best" Dodge Cummins engines. These models are well-equipped with improved technology and are generally more durable.
Well-performing engines, sharp transmission and an excellent electrical system are some of their best characteristics.
The owners were also satisfied with high tech interior accessories along with durable exterior paints.  
Let's look at what makes these models "the best":
Dodge Cummins 2004
Cummins 2004 is one of "the best" because of its powerful and highly efficient engine.
With 11.4-liter engine oil capacity, the engine has been integrated with high performing components which increase engine power and fuel efficiency. 
Another factor that makes it more powerful is it has 325 horsepower and the increased torque between 550-650 lb-ft. It also offers 12 and 24-valve which is better designed and highly effective.
Dodge Cummins 2007
This engine produces 350 horsepower and has 650 lb-ft torque, which improved emissions and provided higher power.
One of the key features in this model is Variable Geometry Turbocharger, which is largely attributed with reduced turbo lags and enhanced exhaust system.
Other additional benefits you will definitely like are improved towing and a reliable brake system.
Dodge Cummins 2008
Dodge Cummins 2008 has been a popular choice for a large number of pickup truck owners because of its impressive four door design.
This engine produces 400 horsepower and has 1000 lb-ft torque that makes it the most powerful Cummins version.
Another factor that makes this model ideal is 6.7 liter 24-valve paired with newer technology. Cummins 6.7 also proved to enhance fuel efficiency and cause lower emission.
Dodge Cummins 2019
Dodge Cummins 2019 has been an ideal choice for most of those who aspire to buy a Dodge RAM. This engine powered dodge pickup trucks to endure heavier weights without engine breakdown.
Most of the owners have reported enhanced electrical systems, excellent transmission and improved suspensions. Impressive body structures and 32 inch tires can give you more comfortable and safer rides.
What is the Best Cummins Engine Ever Made?
The 6.7 Turbo diesel is considered to be "the best" Cummins engine that all ever made because it has an improved horsepower and a reliable compression and exhaust systems.
It was launched in 2021 with the Dodge RAM2021 model. 
The 6.7 Turbo diesel is a superior Cummins engine in terms of power and emission regulations.
It provides 1000 lb-ft torque and better displacement, which increases its towing capabilities. Another best thing about this model is its well performing turbocharger and intercooler. 
This model has particularly stronger bore (107mm) and stroke (124mm)  which make it more powerful and reliable.
Experts have recommended this model for its better quality and reliable interior/exterior accessories. 
Cummins 6.7 also provides 420 horsepower, and some cars also have 475 hp. This gives it a powerful engine and increases its fuel efficiency. 
Another key feature about this model is it is equipped with the Aisin transmission options. This further enhances engine performance as a result of excellent transmission.
Is 5.9 or 6.7 Cummins Engine Better?
Cummins 6.7 turbo engine is arguably better than the 5.9 engine for most of the owners. But, which one is better for you may depend on your purpose of having a Cummins engine.
Most of the owners who want "reliability" may choose 5.9 turbo Cummins. But if you want more power, turbo Cummins 6.7 should be your ideal choice.
Turbo Cummins 6.7L can give you up to 475 horsepower in comparison to only 325 hp in the 5.9L model. 
Moreover, if you also don't want a complex system, you may prefer 5.9 Cummins as it has old and simple interior and exterior accessories.
Another important comparison can be their turbo systems. The 5.9L has a fixed geometry turbo system which has better holding time than the 6.7 Cummins' variable geometry turbo.
The 6.7L model has also been reported to cause more head gasket failure over time due to its higher cylinder pressure compared to the 5.9 model. 
So before deciding which one is better, visit a professional to guide you according to your preferences.
What are the Best Model Years for the Ram 2500?
The best model year for the RAM 2500 are 1998, 2017 and 2019 because these models received fewer complaints and rated high on customer satisfaction.
With a comfortable pickup body style, the 1998 model can seat 3-4 people, making it desirable as a family car.
It has a 5.9L turbo engine which causes less head gasket since it has a lower number of cylinders.
One of its key features is its improved emission system, making it more eco-friendly. 
The 2017 RAM 2500 model is featured with multiple variations. 224/70R17 tires can not only give you a comfortable drive but also cause little tire wearout.
This model is also powered with a 6.7L Cummins engine, considerably reducing engine stallation and increasing fuel efficiency.
The 2019 RAM 2500 model was a breakthrough in the RAM Cummins series. It is a fifth generation model with bigger size, improved transmission, tech-integrated electronic systems and excellent suspensions.
It was powered with a 6.4L engine and produced 410 horsepower. 
Before spending your money, you should also visit a professional who can tell you what RAM 2500 model you should buy and get guidance on how to maintain your truck.