Dodge Ram 2500 Reliability: What Are The Most & Least Reliable Models
This post may contain affiliate links. As an Amazon affiliate, I earn from qualifying purchases.
If you want to buy a truck, then the Dodge Ram 2500 should be on your list. These trucks have several engine variations, a comfortable interior, and massive storage capacity. But which models are reliable, and which should you avoid?
Avoid the 2012, 2013, 2014, 2015, and 2016 models of Dodge Ram 2500. These models had many problems like exhaust system malfunctions, faulty transmissions, and engine failure. However, the 2019, 2021, and 2022 models are among the best trucks in the auto industry.
Do you want to learn more? If so, let's discuss the most and least reliable models of Dodge Ram 2500 and whether this truck is actually worth buying.
Which Dodge Ram 2500 Model Years Should Be Avoided?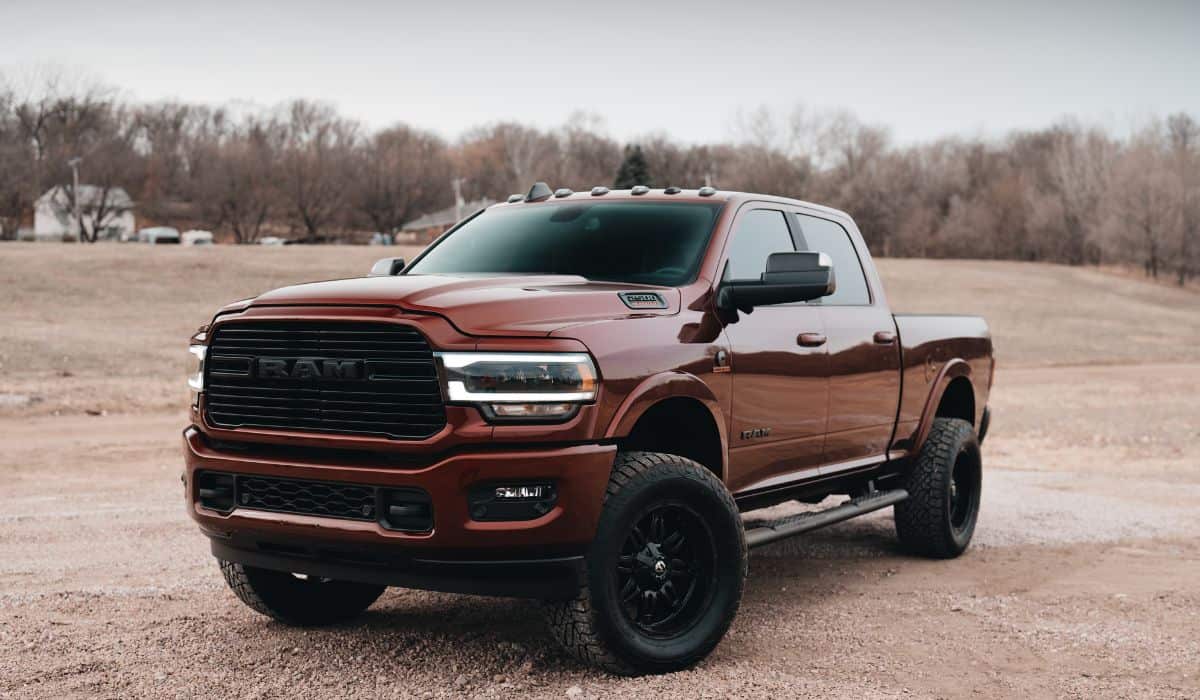 The Dodge Ram 2500 is one of the most popular trucks in the automobile industry. It's a practical truck with a powerful engine and the capacity to carry heavy loads. It also has a sleek, modern design and is retrofitted with the latest technology. 
However, some models of the Dodge Ram 2500 come with significant shortcomings, which can render them practically worthless.
Here are the Dodge Ram 2500 model years you should avoid:
The 2012 Dodge Ram 2500 Model
The main problem with the 2012 model was it didn't cover the mileage advertised. According to customer reviews, the numbers were far less than the promoted mileage.
If you buy this model, you'll also have to deal with steering issues where your steering wheel makes squeaking noises. You may also find it challenging to turn the steering wheel after using it for a while.
Steering issues can be very annoying, especially if they happen only briefly after usage. In the 2012 model, the steering issues commonly occurred due to low-power steering fluid caused by leakage.
Another problem with this model was it didn't offer a smooth and comfortable driving experience. So if you decide to buy this model, you'll have to face a shaky drive, which can be pretty annoying.
This excessive shaking will appear from the front of the truck and usually comes unexpectedly. Some mechanics even reported when they tried to fix this shaking issue, they couldn't find any cause of the problem, which made fixing it more difficult.
If that wasn't enough, the 2012 Dodge Ram 2500 is known for losing power without warning, which can be a significant road safety issue.
The 2013 Dodge Ram 2500
The 2013 Dodge Ram 2500 had all kinds of electrical problems, which appeared even on new trucks. To make matters worse, these electrical repairs are expensive, and Dodge had to deal with severe backlash from the automobile industry due to their low warranty guarantees.
Many owners of the 2013 model claimed Dodge trucks weren't manufactured with the same quality as before, and you'll share the sentiment if you make the mistake of buying this model.
A major sign of a faulty electrical system is when your Uconnect display malfunctions or fails to start. Consumers also reported malfunctions and failures of electronic components like the stereo.
In the worst-case scenario, the wiring harness may catch fire due to faulty connections and messy electric wires. When this happens, all hell breaks loose for the company because they lose the trust of their consumers and have to deal with legal issues, as in the case of this model.
So, you shouldn't take any risks and avoid buying this model.
2014 Model of Dodge Ram 2500
This model was an improvement from the previous truck launch disasters. However, it still had some issues with its transmission.
Many customers reported that their transmissions gave out in the middle of the road; in some cases, the engine lost its power. This was a disappointment to many customers because their trucks were fairly new at the time. 
If you buy the 2014 model, you may face transmission problems like smoke, fluid leakage, and false alarms. All these problems are linked to the damaged or faulty transmission line.
The 2015 Dodge Ram 2500
Exhaust problems are a major red flag for any vehicle; unfortunately, the 2015 model had these issues. This issue led to many customers reporting diesel exhaust pump failures.
Many owners of this model also reported excessive smoke flowing out of the truck's rear due to exhaust issues. In addition, some trucks would shut down entirely because of damaged or broken exhaust components, such as faulty bolts.
If you buy this model, you may notice the exhaust components erode and wear off far quicker than any other Dodge Ram 2500. To make matters worse, the repairs for defective exhaust components are pretty expensive.
If exhaust problems within your truck are persistent, they can also cause irreparable damage to your vehicle.
2016 Model of Dodge Ram 2500
The 2016 model also had its fair share of problems which greatly disappointed the truck's owners and added to its lousy run. In addition, sudden engine failures were a significant problem with this model.
The engine of this model uses excessive oil, and you may have to change the oil more often to keep the engine running. However, constant oil changes can be expensive and, after some time, can result in engine malfunction.
Many consumers also reported cruise control malfunctions, a hazardous issue. It can cause your vehicle to lose control resulting in accidents. The cruise control usually malfunctions due to short circuits and faulty wiring.
Furthermore, this model has other common issues with engine stalling and faulty defroster. All these problems make this model very expensive to maintain.
Should I Avoid Buying a Used Dodge Ram?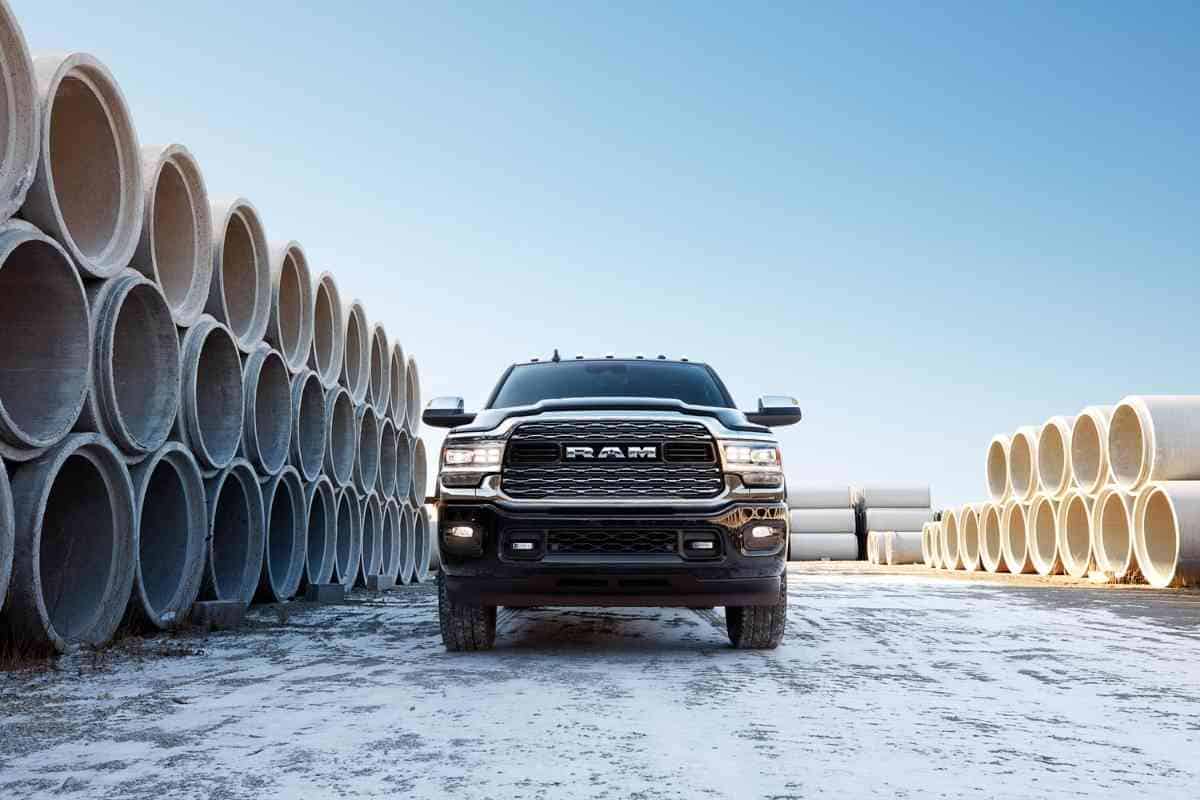 You can buy a used Dodge Ram 2500, but try to avoid the controversial 2012 to 2016 models. You'll notice these models are much cheaper than others, even if they have less mileage on the clock.
The previous owner is likely selling their truck to get rid of it, especially if it's underpriced. Therefore, you'll need to do a thorough inspection before buying any used model of the Dodge Ram 2500.
However, some used Dodge RAM 2500s are reliable, especially if you get one that's not too old. Here are some reasons why buying a used Dodge Ram may be a good idea:
It's Easy to Customize
If you decide to buy a used Dodge Ram truck, you'll enjoy the luxury of being able to add extra features quite easily. These features include extra storage compartments, seat protective covers, and high-tech equipment.
You can enjoy all these perks without paying extra money because a used vehicle always costs less than its original price.
High Durability
If you're concerned about the used truck's durability, don't worry. A used Dodge Ram 2500 doesn't compromise on its durability.
The Dodge RAM 2500 is already highly durable; you can increase this with custom installments. First, however, you'll need to thoroughly inspect its body and engine to test the used vehicle's durability.
Retained Value
Regarding budget constraints, buying a used vehicle is always a better idea. But, of course, the vehicle you're buying has to be in good condition, and it should retain its value well. 
You can save plenty of your money and enjoy all of the Dodge Ram 2500's high-tech features, modern design, refined interior, and aesthetically pleasing exterior if you find the right used vehicle.
Another financial perk is you can avoid the depreciation of buying a brand-new vehicle. For example, a Dodge RAM 2500 that's a couple of years old is far better at retaining its value than a new one.
Furthermore, buying a used vehicle also saves you from looking for an auto loan because it's usually cheap enough for most people to pay in cash.
What are the Best Model Years for a Dodge Ram?
There are many benefits of owning a Dodge Ram 2500 if you get the right model for yourself.
The best models of this truck offer high fuel efficiency, smooth drive, the ability to load heavy materials, maximum towing capacity, comfortable seating, and impressive design options. But which models are the most reliable?
Here are the best Dodge Ram 2500 models:
The 2019 Dodge Ram 2500
The 2019 Dodge RAM 2500 is one of the most reliable versions of this truck. The ride is very smooth, and it's super easy to maneuver the truck in traffic. In addition, it offers a safe drive with a powerful diesel engine and decent weight-carrying capacity.
The seats are also comfortable and have multiple adjustment options that will have you to stay at ease while driving.
The 2020 Dodge Ram 2500
The model also comes with a powerful engine. Apart from the great driving experience, it comes with a high-quality sound system and a spacious interior. Due to its polished exterior, this truck is unrivaled when it comes to having a classy vehicle.
This model has received a lot of praise lately, and it's expected to retain its value quite well.
The 2021 Dodge Ram 2500
This model comes with a refined interior design and cabin space. In addition, it has an advanced infotainment system along with upgraded lightning.
In addition, this truck has multiple touch screens for temperature control and other functions. It also has impressive fuel efficiency, massive storage capacity, and a powerful engine for decent towing capability.
And all of these models have a high resale value, so you won't have to worry about depreciation when buying them.
Which Ram 2500 Engine is the Best?
The Dodge Ram 2500 has multiple engine options, and you can choose which engine you want in your truck. However, choosing the right engine can be challenging because you want your vehicle to have maximum power without exceeding your budget.
The Cummins 6.7L Turbo Diesel engine is the best engine for the Dodge RAM 2500. The 6.7L Turbo packs a punch when it comes to power but also has high fuel economy.
The high fuel efficiency of this engine makes it one of the most popular options for Dodge trucks. It's also one of the more reliable options and can last several decades with proper maintenance.
How Many Miles Can You Get Out of a Dodge Ram 2500?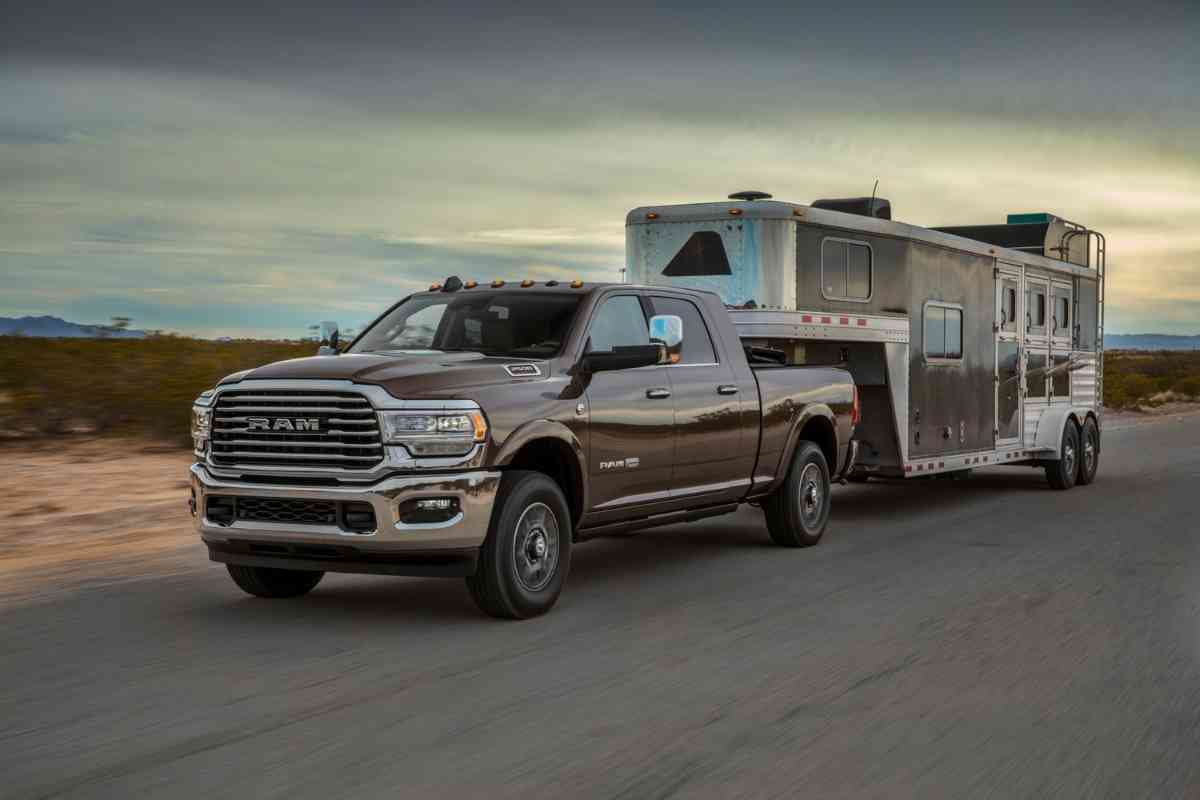 Apart from the 2012 to 2016 models, the Dodge Ram 2500 is a very reliable vehicle. However, the longevity of this vehicle depends on how well the owner maintains it.
You can get an estimated 240,000 to 250,000 miles out of a Dodge Ram 2500. This can be significantly higher if the vehicle is maintained regularly.
According to this mileage, the average life expectancy of the Dodge Ram 2500 is 14 to 15 years, which is a long time considering most people use the truck for towing and loading heavy materials.