Even More Woodgrain for Jeep Grand Wagoneers
Even More Woodgrain for Jeep Grand Wagoneers
The struggle of trying to find good replacement woodgrain for our Jeep Grand Wagoneers is real!
There are plenty of woodgrains out there. Unfortunately, most of them are terrible. There is no other way to describe them — terrible.
Back in 2016 I did an extensive review of popular vinyl woodgrain samples. Here's the link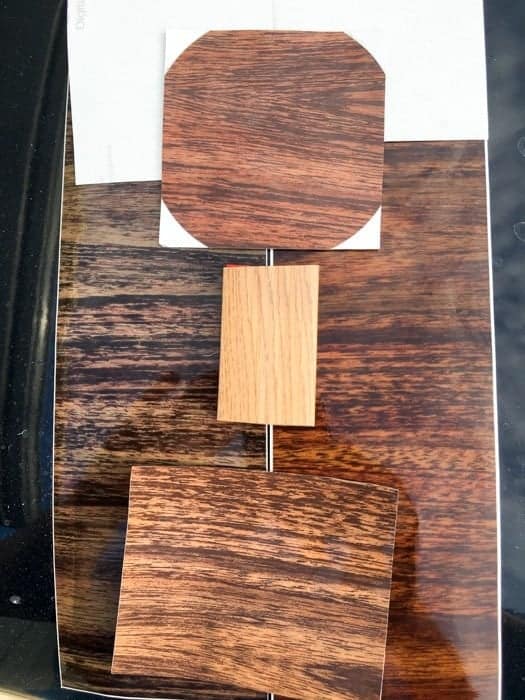 Back then, the woodgrain at BJSOffroad had a greenish tint and my favorite choice was from TeamGrandwagoneer.com but their customer service is just terrible. I only order from them when I cannot find the products anywhere else.
Thankfully, I saw a post on facebook from Ryan Hart over at BJSOFFROAD that they now carry woodgrain from Wagonmasters.
Obviously, when I read that I had to order samples.
Here are the woodgrain samples…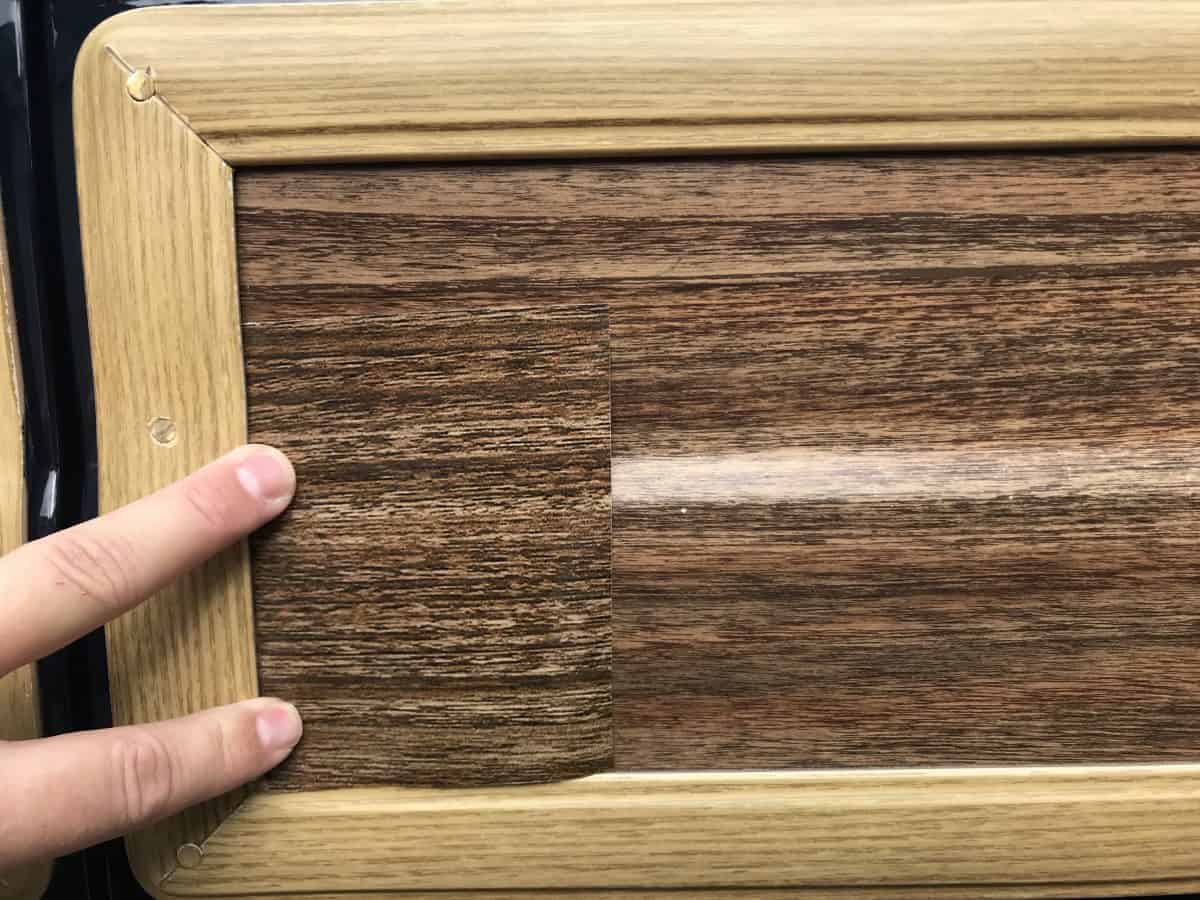 (Marine Teak)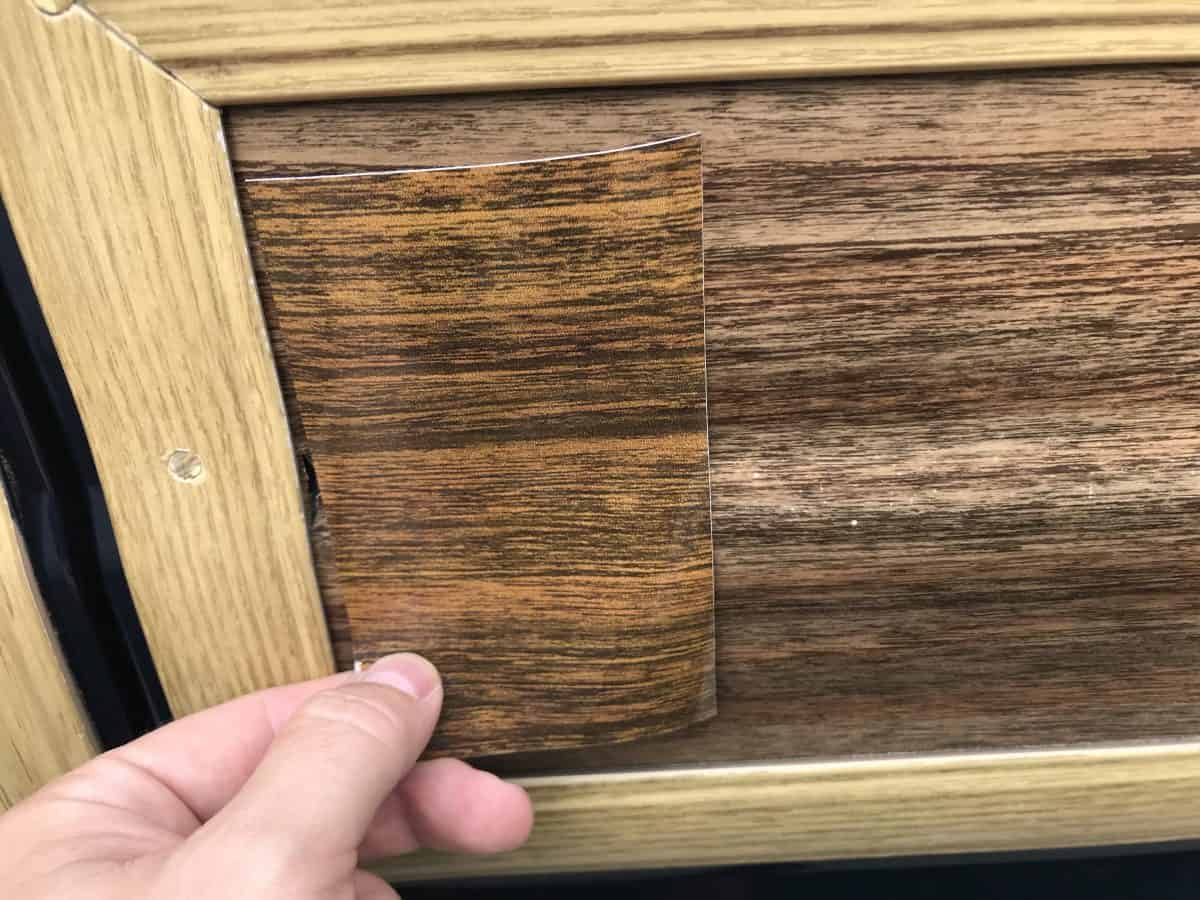 (Cherry)
These photos show a 90% representation of the color. The coloring on both samples are not exact to my original vinyl, but 30 years of sun-exposed vinyl is hard to match perfectly.
With this said, I think the BJSOffroad and TGW's woodgrain kits are the best of what's available today. It passes the test from 5 feet away, but if you only need one panel fixed like me, it still doesn't work. It would be best to buy the whole kit and replace every panel. Then it will look right on your Jeep.
NOS Jeep Woodgrain Options:
I also ordered some NOS rolls of woodgrain vinyl. One is for Jeep and the other is from AMC. I thought maybe I would get lucky and get a perfect match but I didn't. The Jeep woodgrain is cherry and I have marine teak. The AMC coloring isn't that bad, but the grain pattern is a complete fail — not even close.
Here's the Jeep version: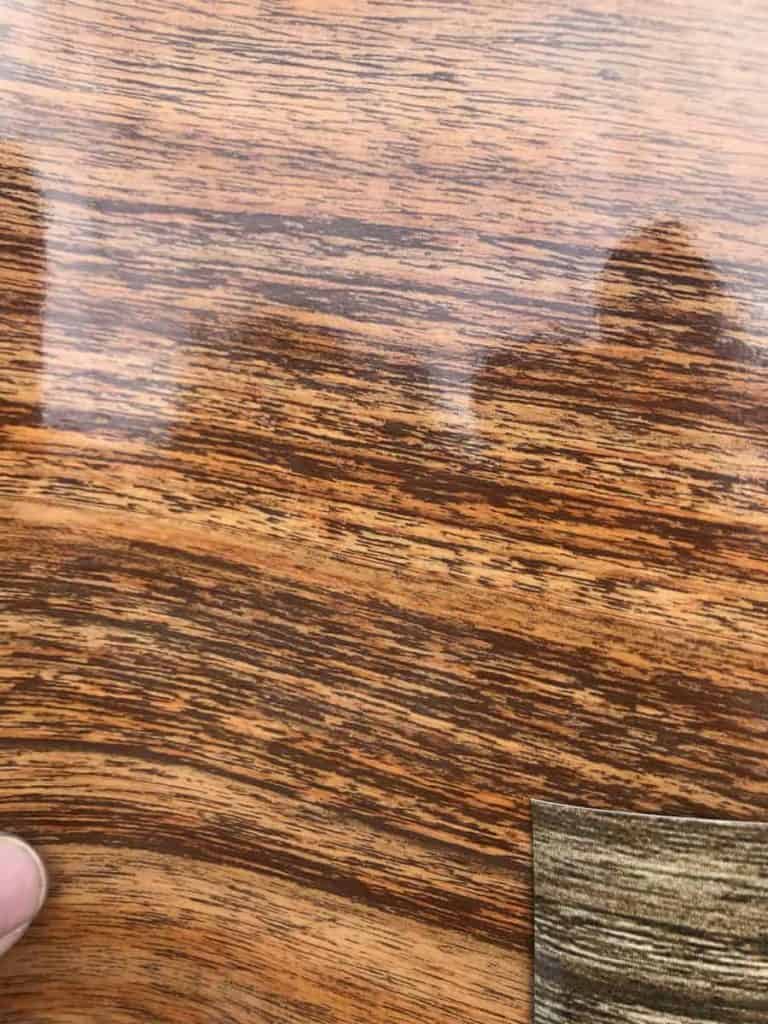 The woodgrain pattern is spot on. It should be, it's very expensive NOS Jeep Woodgrain.
Here it is side-by-side with my original Jeep woodgrain. Unfortunately, the seller only had cherry and not marine teak. If it was the marine teak, I would have been set! (oh well)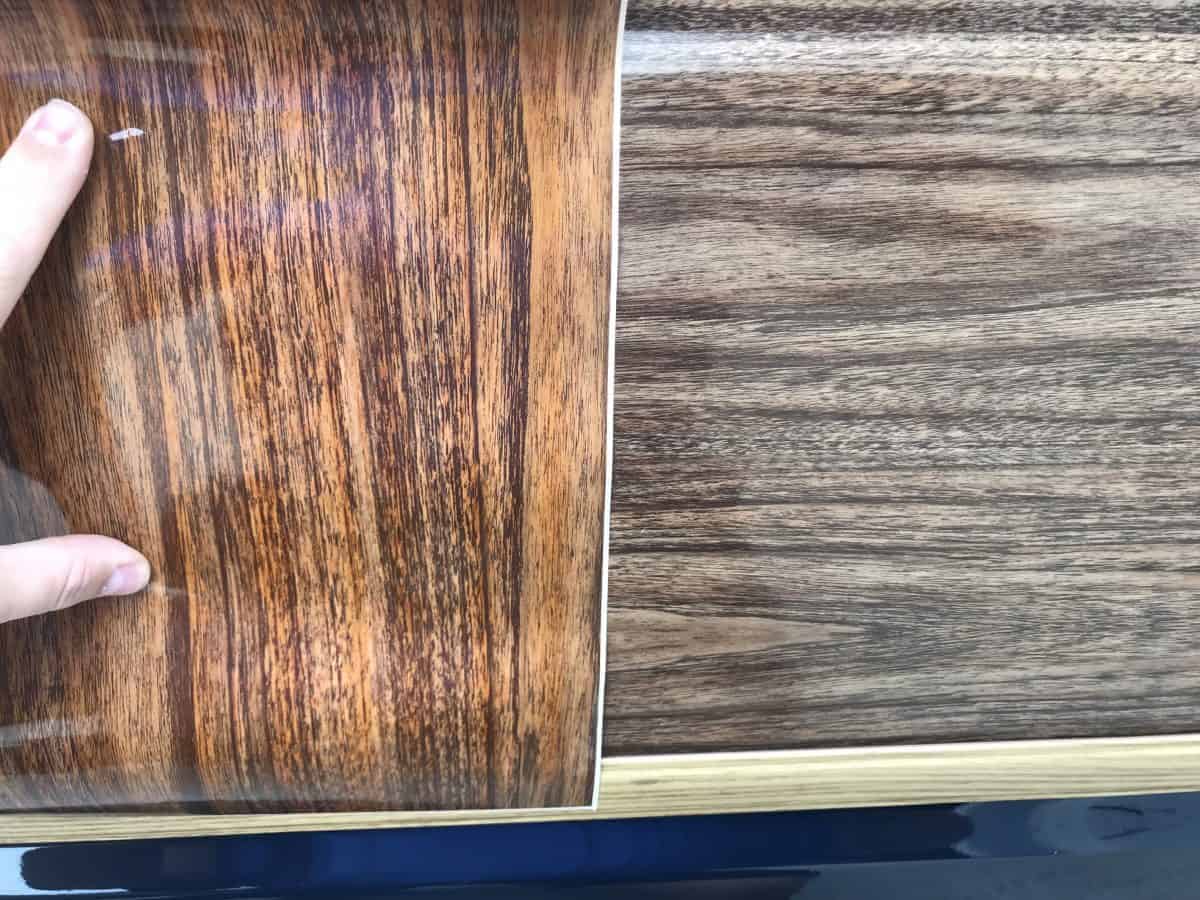 And here is the AMC woodgrain… (not so good)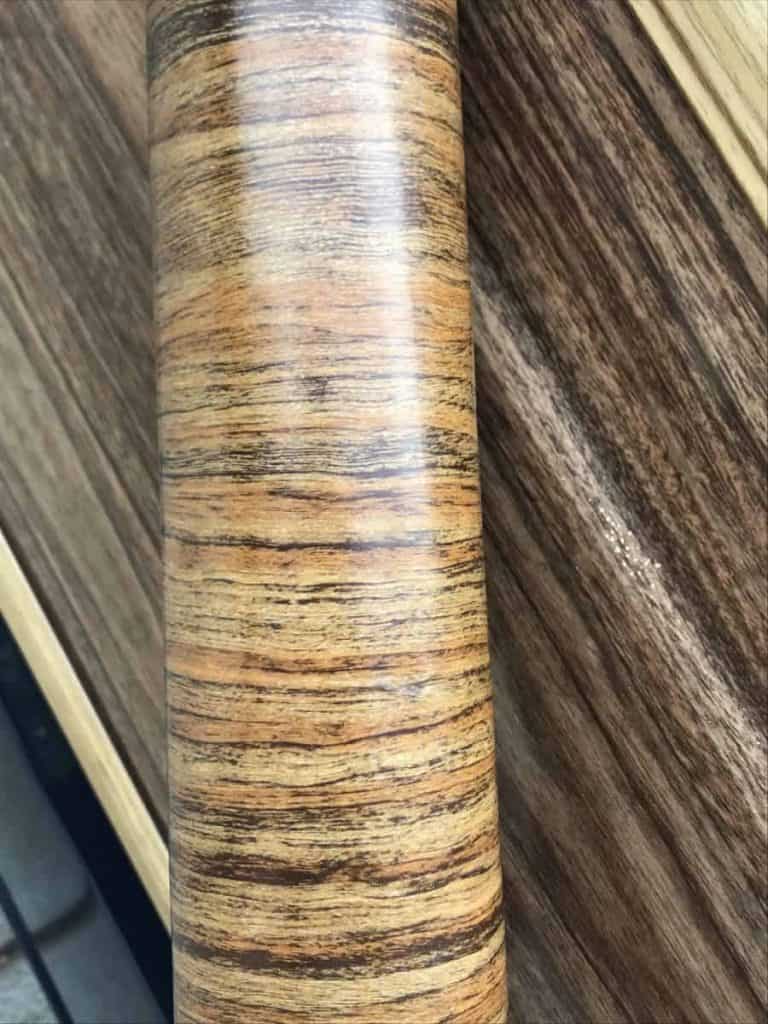 Like I mentioned earlier, the TGW and BJSOFFROAD have the two best options. However, I can't bring myself to remove the original woodgrain just to fix the tailgate. I am going to keep searching for the perfect solution. Maybe one day I can talk my wife (pro graphic designer) into doing I quality reproduction. I know if anyone could do it, she could.
Unfortunately, she is so busy with work it may take a go fund me page to "encourage" her to make the time to help me out.
Until then — My Search for the perfect
replacement woodgrain

continues…

P.S. — If you like this article or if you found it helpful, leave me a comment on twitter. If you hated it, tell me that too @MyJeepandme.

Here are a few more photos that I took…