Ford Expedition Generations | Model Year-by-year analysis
The Ford Expedition's journey encompasses several generations, showcasing unique advances and styles. So, what are these different generations, and how do they stand out? This article condenses the SUV's evolution, emphasizing the changes that set each generation apart.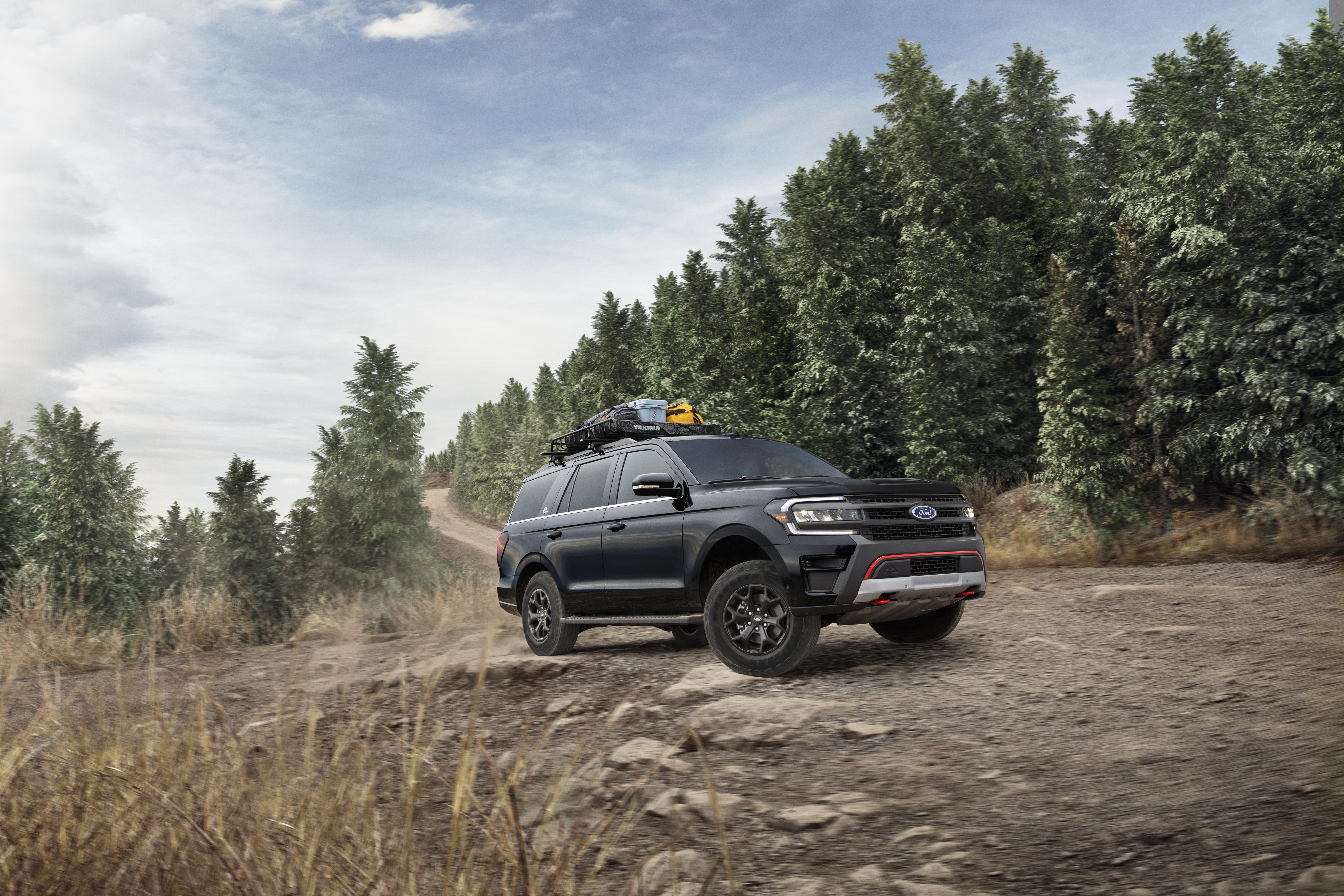 How Many Ford Expedition Generations Are There?
The Ford Expedition entered the market in 1997 to replace the famous two-door Ford Bronco. Since then, there have been four generations of the full-size SUV, all with defining features. Here's what makes every generation unique.
First Generation Ford Expedition (1997-2002)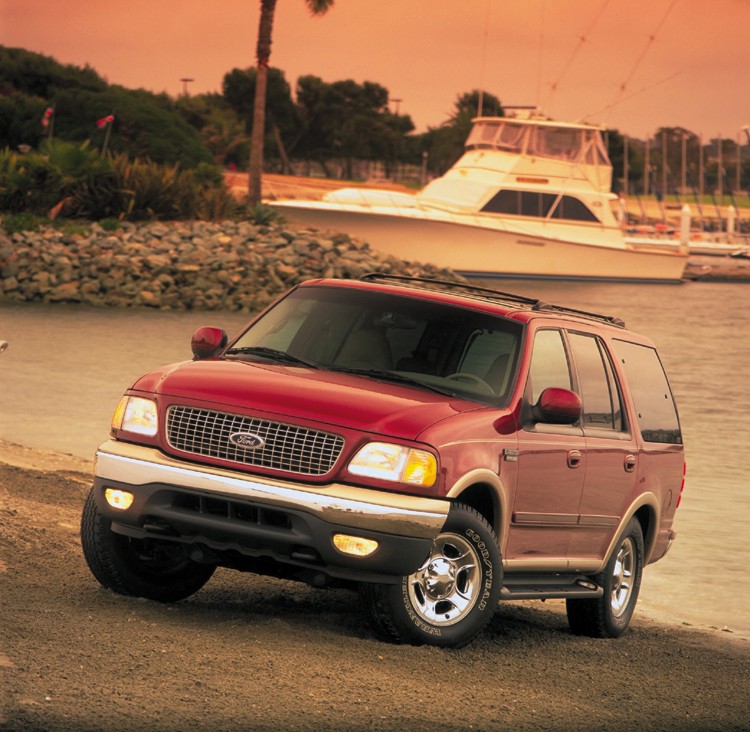 The first-generation Expedition entered the market in 1997 and was Ford's first full-size SUV. It also created another option for those who wanted a larger SUV than the Ford Explorer.
As such, it marked many firsts, offering optional third-row seating, second-row captain's chairs, and plenty of interior upgrades uncommon in Fords then.
This SUV also marked the first time an American company sold a luxury vehicle, as the Ford Expedition was also sold as the Lincoln Navigator.
It's important to note that the Ford Expedition shares mechanical components with the Ford F-150, and this has happened throughout its entire production run. So, the Expedition was available with low-range gearing thanks to a transfer case.
The first Ford Expedition had a Short and Long Arm suspension in the front and a live axle in the back. While this provided a comfortable ride at highway speeds, it wasn't the most stable in evasive actions.
In fact, the National Highway Traffic Safety Administration gave it two out of five stars in rollover resistance for the rear-wheel drive and front-wheel drive options.
Regarding safety, the Expedition came with features adequate to the times. Two airbags were standard; the latter models included a 4-way airbag protection system.
Also, the Ford Expedition had a four-wheel anti-lock braking system (ABS).
Powertrain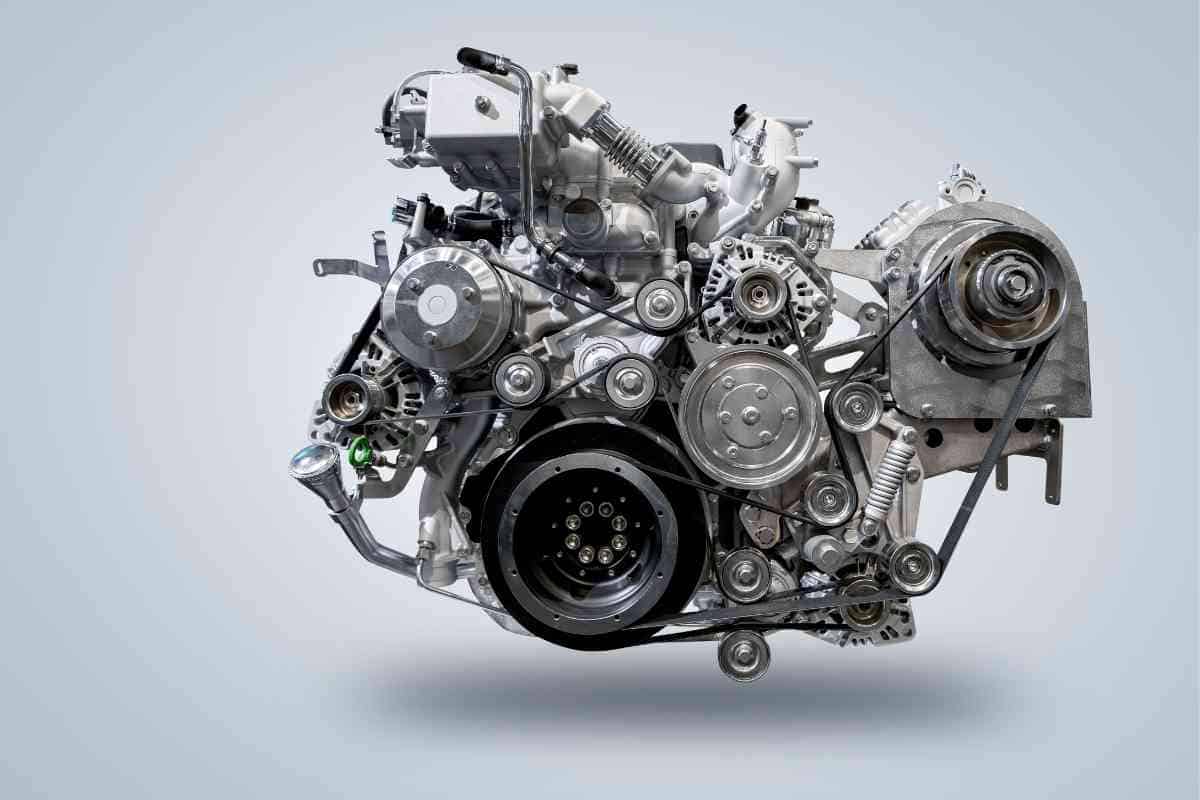 The first generation of the Ford Expedition came with a standard 4.6-liter V8 engine and made more than 200 hp.
This was the famous (or infamous) Ford Triton 2-valve V8. As an option, you could have the 5.4L Triton 2-valve V8. Both powerplants saw upgrades, with the 4.6L receiving an upgrade in 2001 and the 5.4L V8 in 1999.
These engines had a respectable performance. The 4.6L V8 produced between 215 and 230 hp, while the 5.4L V8 had between 240 and 260 hp. Torque was close to the 300 lb-ft range for the 4.6L V8 and reached 350 lb-ft in the 5.4L V8.
On the other hand, the Ford Expedition earned high praise for its towing abilities. The Expedition could tow up to 8,100 pounds when using the adequate towing package.
Second Generation Ford Expedition (2003-2006)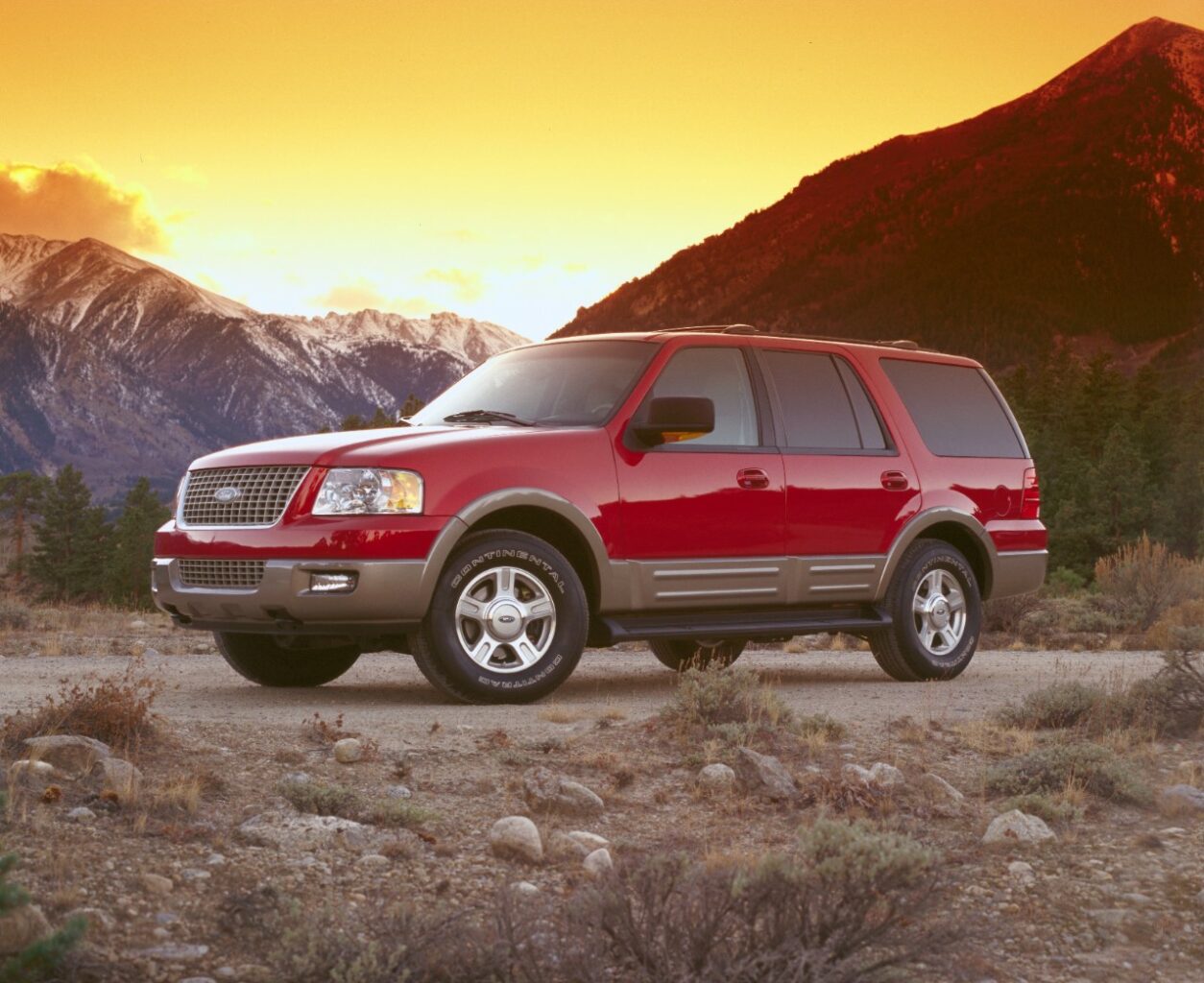 The second-generation Ford Expedition was shortlived, as it was available from 2003 to 2006. Besides the updated looks, this SUV had other significant improvements.
One of the biggest of which was this was the first Expedition to use an independent four-wheel suspension. This marked the first time a full-size SUV had fully independent suspension.
This improvement gave the Ford Expedition upgraded handling while not sacrificing performance. Other improvements included a stiffer chassis, which helped the vehicle increase safety.
NHTSA rollover tests gave it three out of five stars for the RWD version and four stars for the 4WD version.
One of the main complaints with the first-generation Ford Expedition was the road noise.
Ford improved insulation for the second-generation Expedition to reduce plenty of noise sources, which made the drive much more pleasant. However, this would be a problem for the future Expedition models.
The Ford Expedition offered standard third-row seating, and it also came with fold-flat seats, giving this full-size SUV an impressive cargo area.
Other interior improvements made the Expedition safer, with optional 6-way passenger protection.
Powertrains
Unfortunately, this is one of the more controversial aspects of this generation of Expedition. The second-generation Ford Expedition uses either the 4.6-liter V8 or 5.4-liter V8 engines, prone to injector problems.
The most troublesome years vary depending on your research sources, but most agree that the three-valve 5.4L V8 produced from 2004 to 2013 is one of the worst and that you should avoid it. Such a bad reputation revolves around the spark plugs, which could break in the engine.
Another problem with the three-valve 5.4-liter V8 engine was the cam phasers. This engine came with variable valve technology, which relied on solenoids to either advance or retreat timing. This system was prone to failing and could lead to severe issues if left unattended.
When functioning correctly, the 5.4L V8 gave the Expedition good performance, especially for a full-size SUV. If owners opted for the towing package, they could tow up to 8,900 lbs and haul 1,600 pounds of cargo.
Third Generation (2007-2017)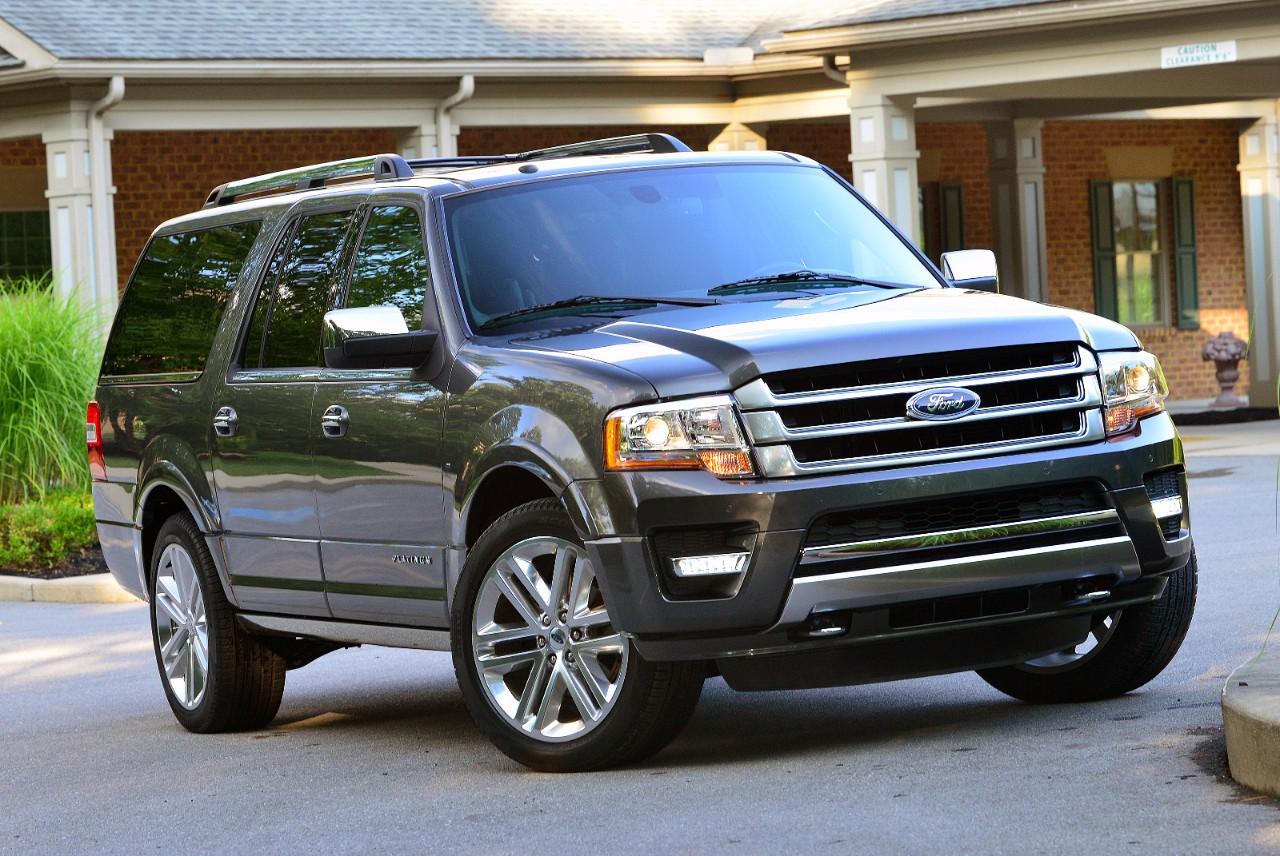 The third-generation Ford Expedition relied on the controversial 5.4L Triton V8 until 2014 when Ford introduced the 3.5L EcoBoost V6 engine, which upped its performance considerably.
Another peculiarity with this generation was the introduction of a longer wheelbase, known as the Expedition EL or Expedition Max.
This was Ford's effort to compete with the Tahoe/Suburban combination and the new Expedition EL was 14.8 inches longer.
Since it used the T1 platform from Ford, it saw several improvements in rigidity and aerodynamics, making it the best handling generation to date.
Still, other than this, few mechanical changes would set it apart from the previous generation.
This generation of Expedition is also noticeable for having very few recalls, compared to other model years, and shows above-average reliability, with the 2015 model year being an exception.
However, one of the significant body changes did prove to have a downside. As part of a weight-saving effort, the third-generation Expedition had some aluminum body parts, including the hood and rear gate.
These were prone to rust, so you shouldn't be surprised if you find corrosion.
As far as the interior, Ford continued to improve noise reduction. By 2009, it had updated the interior to add an advanced infotainment system.
Passengers could now enjoy several advanced technological features that seem obsolete, such as 10 GB of music storage or the ability to rip CDs.
Powertrains
While there weren't many drastic mechanical changes, the third-generation Expedition did see the introduction of an updated 6R80 transmission in 2009.
This same year saw the 5.4-liter V8 have E85 capability as standard. With this combination and the proper tow package, it could tow up to 9,200 lb, which placed amongst the best in the full-size market.
The other significant change came in 2014 (for 2015 models). Ford dropped the V8 and introduced the 3.5L EcoBoost V6 as part of the company's effort to make this engine standard in most large Ford vehicles, which also happened in the Ford F-series.
Despite its size, the combination of a new engine with ascent and descent control made the Expedition versatile. It also had an impressive performance, with a 0 to 60 mph time of 6.4 seconds.
Fourth generation (2018-Present)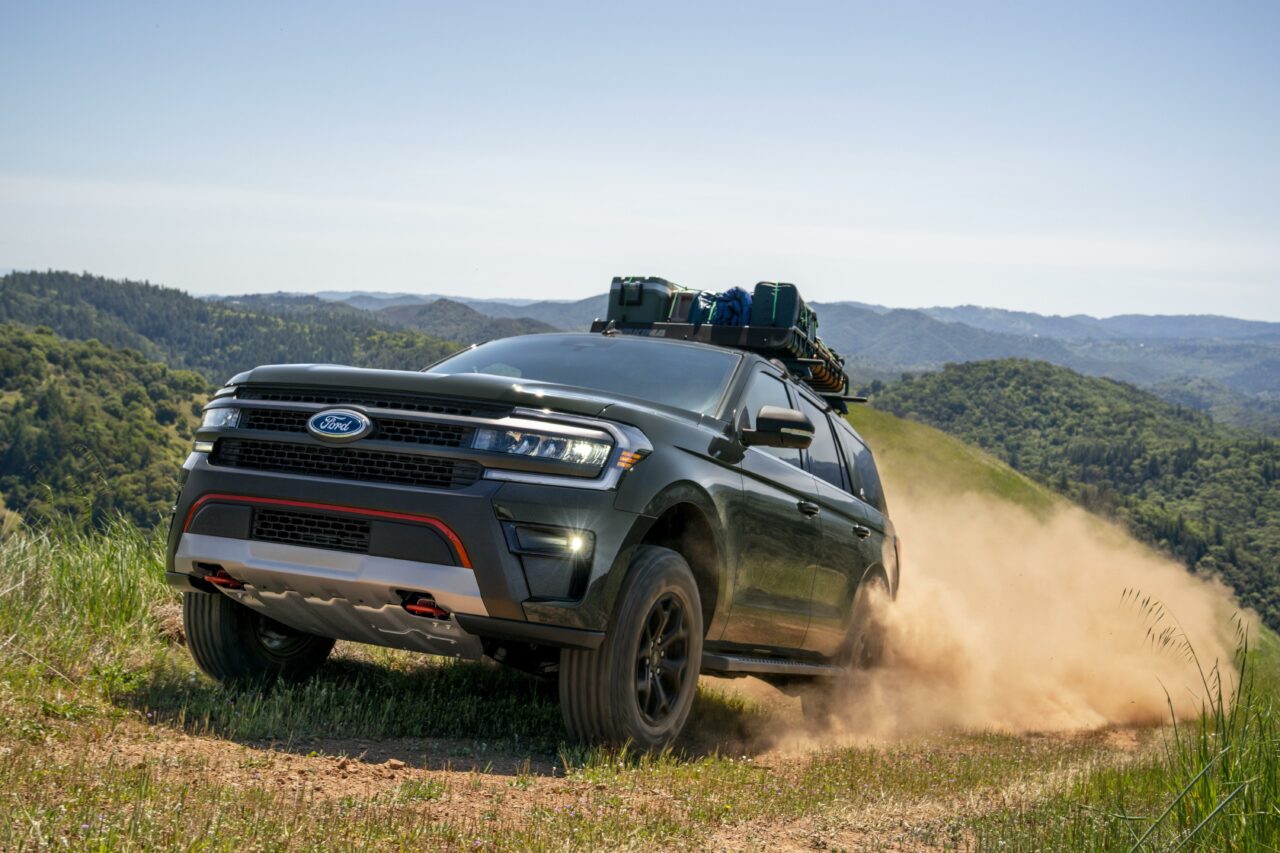 The latest generation of the Ford Expedition featured a new chassis comprised of boron steel that rests underneath an aluminum body. This upgrade is both for the Expedition and Expedition EL/Max.
The fourth-generation Expedition has ten trim levels when combining the Expedition and Expedition Max. These are the following:
Expedition XL STX, considered the standard Expedition.
Expedition XLT and XLT Max
Expedition Limited and Limited Max
Expedition Timberline
Expedition King Ranch and King Ranch Max
Expedition Platinum and Platinum Max
Compared to previous generations, the new Expedition is a considerable technological leap, with several features ranging from intelligent shifting to an onboard system that allows the vehicle to react faster to driving risks.
This system includes automatic braking, lane-keep assist, and blindspot monitoring.
Regarding the interior, the latest Expedition resembles more a house than a car, with a 120-volt household outlet, six USB ports, four 12-volt outlets, and rear-seat screens.
This SUV also has optional Wi-Fi, so there's plenty of connectivity on long trips.
This Ford Expedition also saw more safety systems, from airbags to pre-collision warning systems. All these systems paid off as this full-size SUV earned a five-star rating in NHTSA tests, making it one of the few full-size SUVs to do so.
Powertrains
The Ford Expedition lineup uses the 3.5L V6 EcoBoost, which saw an upgrade in performance. The standard powerplant comes with 375 hp and 470 lb-ft of torque, but the Platinum Series has 400 hp and 480 lb-ft of torque.
In 2022, Ford upgraded the Platinum series to produce 440 hp and 510 lb-ft of torque, both impressive numbers.
This engine, mated with the 10-speed 10R80 transmission, gives the fourth-generation Ford Expedition 9,300 lbs of towing capacity.
Overall, this generation of Ford Expedition has seen high reliability ratings and few recalls. This full-size SUV has also earned praise for its handling and passenger comfort.
Ford offered more features in higher-end options, such as Expedition Limited, to satisfy a demanding customer better.
However, as far as the Expedition trims, they have all received considerable upgrades, and one can say that, even in the lowest trim, it's still massively luxurious.
Ford announced that it plans to introduce hybrid powerplants, giving the Expedition more versatility and better fuel performance in urban conditions.
Conclusion To Ford Expedition Generations
The Ford Expedition is a top-rated full-size SUV, so it's common for people to inquire about how many generations there are.
Since its launch, there have been four Ford Expedition generations, starting in 1997. From there, there were new iterations in 2003, 2007 and 2018.
Throughout the years, Ford has worked hard to improve on issues such as engine trouble and corrosion. The result is one of the more reliable full-size SUVs in the fourth-generation Ford Expedition.