The Worst Ford Expedition Years You Should Avoid
This post may contain affiliate links. As an Amazon affiliate, I earn from qualifying purchases.
The Ford Expedition has long been a staple of the Ford lineup, but not all expeditions are created equal, so here are the Ford Expedition model years to avoid.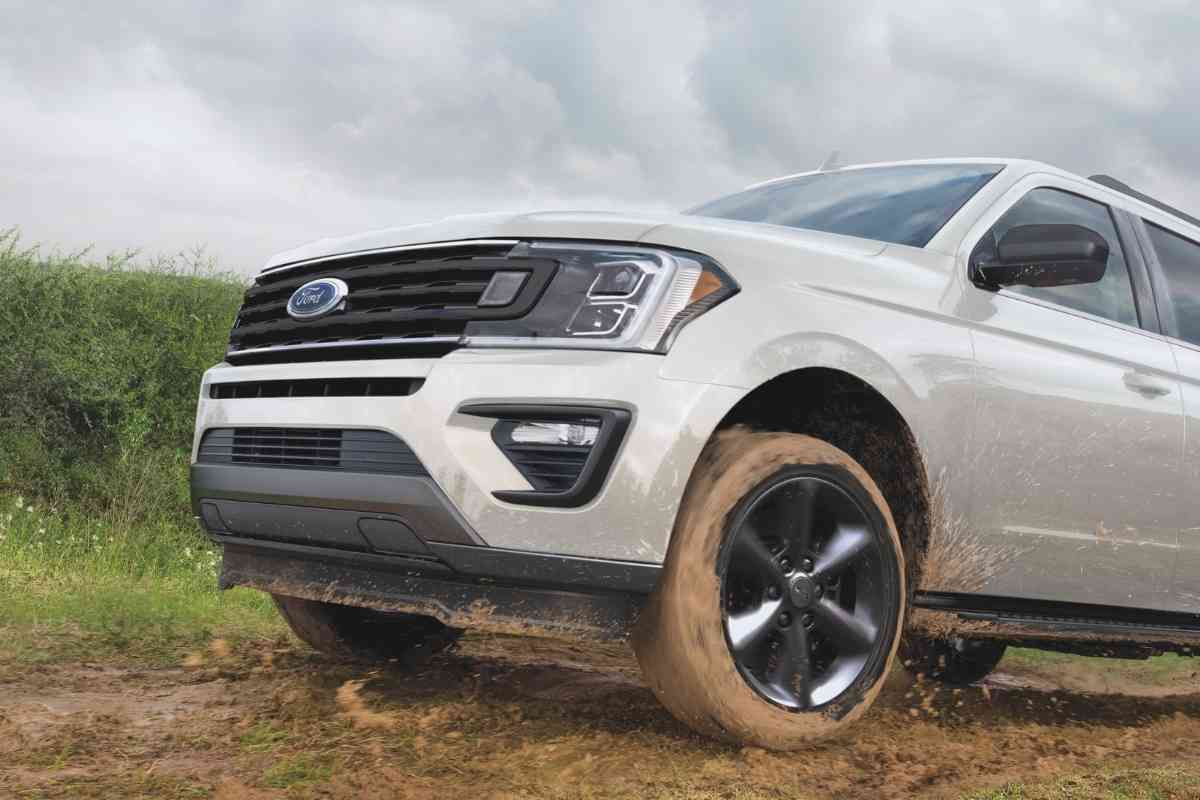 Table of Contents
What are the worst years for the Ford Expedition?
While many Ford Expeditions have been known to be incredibly reliable trucks, some years are simply bad and unreliable trucks. The worst years that you should definitely avoid are the 2006 and 2003 models, which were particularly prone to breaking down.
Through my many years in the industry and as an Expedition owner myself, I've test-driven countless large pick-up trucks and SUVs from Ford as well as from many of their competitors. From my own experiences, I feel that Ford trucks and SUVs are some of the most reliable and longest-lasting vehicles in their segment.
However, through trusted websites like KBB, Consumer Reports, and carcomplaints.com we can find out just how well each model year holds up over time and what the common problems they face are.
With my own knowledge and experience and the hard data collected by these sites, I've come to the conclusion that these are by far the worst model years for the Ford Expedition.
Ford Expedition Overview
The Ford Expedition has been a crucial part of the ford lineup for over two decades with the first model being released in 1996.
Since then, the Expedition has had an incredible reputation for reliability. In fact, iSeeCars.com conducted a study in 2016 that showed the Ford Expedition was the fourth most likely car on the road to reach 200,000 miles, with 5% of all Expeditions reaching this mark.
Still, while all Expeditions have been full-size SUVs based on a shared platform with the F-150 pickup truck, the vehicle has gone through 4 generations, each of which is vastly different from the last.
Because of this, it's helpful to have an overview of the differences between each generation of Expedition, as most generations have different problems, as well as, different levels of reliability.
First Generation Ford Expedition (1997-2002)
Beginning production in 1996, the first gen Ford Expedition was the first 4-door full-size SUV Ford ever produced. Meant to replace the aging Bronco, the Expedition was an immediate success and quickly became one of Ford's most popular offerings.
Featuring the option of a variety of seating configurations that maxed out at enough seating for 9 passengers, including the driver, the Expedition was great for large families who wanted plenty of room for the kids and storage enough for whatever you might need to haul around.
The expedition also featured optional leather seating, heated side mirrors, and power moon roof, and illuminated running boards, many of which came standard at higher trim levels.
The first-gen expedition was powered by Ford's 4.8 Triton V8 though an even more powerful 5.4 L version of the same engine. Both engines provided significant power to the early expeditions, though they did develop a reputation as gas guzzlers achieving pretty horrible fuel economy by today's standards.
Second Generation Ford Expedition (2003-2006)
The second and shortest generation of the Ford Expedition improved on the old generation in a number of ways, with a cleverly designed standard third row of seats that was able to disappear and fold into the floor and a more powerful and fuel-efficient version of their Triton V8.
The new Expedition also received some new styling on both the exterior and interior of the vehicle.
The redesign featured sharper edges than its predecessor with an updated grille, head and tail lights, body trim, and lift gate on the outside, and included a new dashboard and door panels on the inside, making it feel a bit more modern than the first generation did.
While the old Triton V8s were carried over from the previous generation, Ford did tweak them to provide just about 800 pounds of additional towing capacity, while achieving higher fuel efficiency as well. In fact, the EPA even certified the second-gen expedition as an Ultra Low Emission Vehicle (ULEV).
The vehicle could also be equipped with some pretty impressive tech upgrades for the time, like a CD-ROM-based navigation system and rear backup sensors and park assist, and a backseat DVD entertainment system.
Third Generation Ford Expedition (2007-2017)
The third and longest generation of the Expedition was introduced in 2006. It featured significant mechanical improvements in the engine and transmission and was based on Ford's brand-new T1 platform.
One of the most notable changes in the third generation was Ford's new 6-speed 6R75 intelligent automatic transmission. Their new transmission was run by a vastly more complicated computer system than any of the previous models that could adapt to the tendencies of each driver.
This also helped improve fuel efficiency over previous models, all of which had 4-speed transmissions.
In 2009 the Ford SYNC system was added to the Expedition. It allowed drivers to control music, make hands-free calls, and access all sorts of other options through the use of voice control. This became a staple in all of Ford's offerings and a version of an updated version of SYNC still exists today.
Another big update that came later during the third generation was the introduction of Ford's EcoBoost line of engines.
Starting with the 2015 model year, the Expedition ditched the old Triton V8s and replaced them with the much more reliable and fuel-efficient 3.5 L EcoBoost V6. This was a huge improvement as the old Triton V8s were the cause of a lot of the earlier Expedition issues.
Though the third generation lasted all the way through the 2017 model year, besides the occasional change in design details, the third generation largely remained unchanged cosmetically, featuring the same design philosophy shared with many of Ford's offerings from the early to mid 2000s.
Fourth Generation Ford Expedition (2018-present)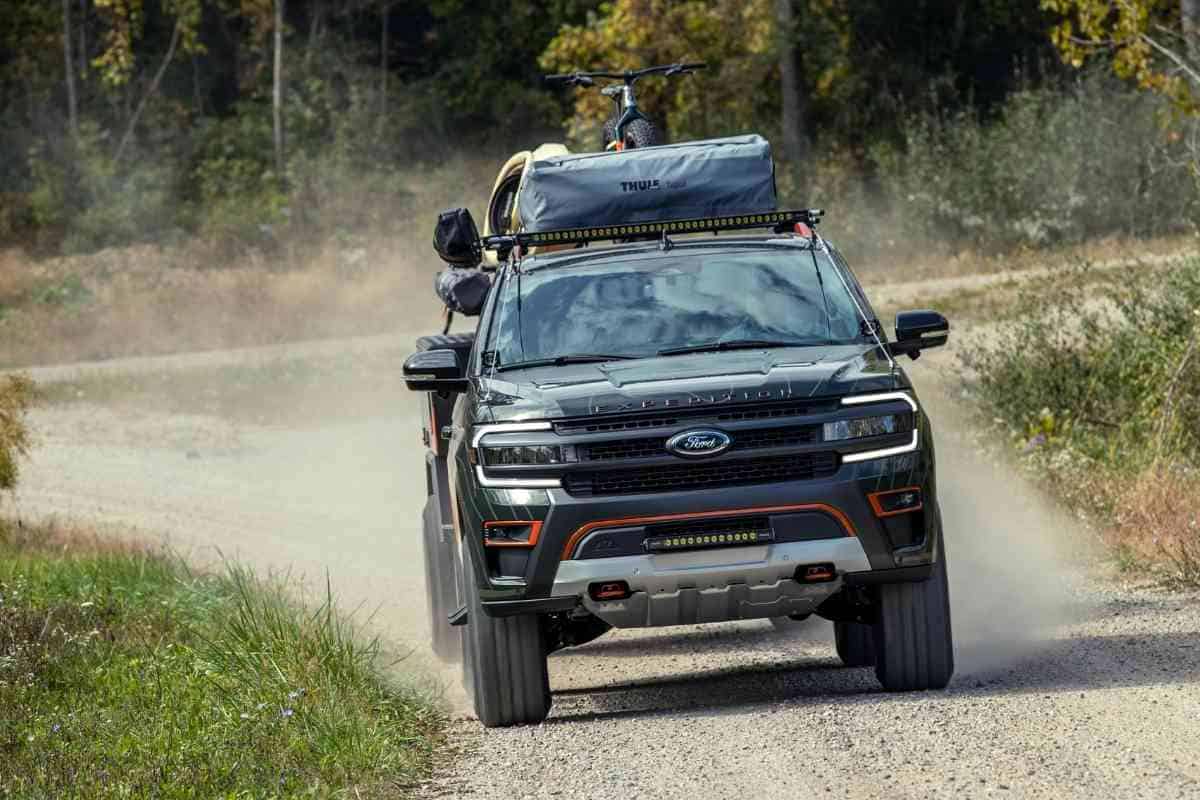 The fourth and current generation of the Expedition really brought the popular SUV into the future. Ditching the design philosophy of the mid 2000s, the new Expedition featured a much more modern design that matched the style of their newer offerings.
The current generation comes with an updated version of their 3.5 L EcoBoost and a new and improved 10-speed automatic transmission, both of which improve the performance and fuel efficiency over the last generation, including a 100-pound towing capacity increase.
All sorts of modern technology have been added to the new model including a new and improved infotainment system that's compatible with Apple CarPlay and Andriod Auto, both of which work well with Ford's SYNC3 voice control system.
The new Expeditions also feature a 360 camera and park assist and can be equipped with optional safety features like blindspot monitoring, lane assist, and automatic braking.
What Are The Most Common Problems Ford Expeditions Experience?
There are lots of common problems associated with the worst Ford Expedition model years, some of which can be extremely expensive to fix. No matter what model year you decide to go with, it's worth having an idea of what problems you might face so that you're fully prepared if something does go wrong.
Engine Problems
Engine issues are some of the most prevalent problems associated with the Ford Expedition, especially the older models that featured Ford's Triton V8 engines.
While many of these engines can last well past the 200,000 mile mark if taken care of properly, the worst of these engines by far was the 5.4L 16 Valve Triton V8 engines that were common from the 1999 through 2004 model years.
These Engines had a horrible reputation for destroying their own spark plugs and completely shutting down in the middle of driving on the open road. This is an incredibly dangerous position to be put in, not to mention the enormous cost of potentially having to replace the entire engine.
While the 5.4L Triton engines did get a bit better with the introduction of the 2005 model year, overall, Expedition models equipped with the 5.4L Triton engines should be avoided if possible.
Luckily, if you plan on buying a newer model, this will not be an issue as Ford replaced the Triton with their new V6 EcoBoost engines beginning with the 2015 model year.
Transmission Issues
Another common problem with the newer Ford Expedition models is the transmission. While the new transmissions are not horrible by any means, a large minority of owners have reported experiencing issues with them.
The most commonly reported problems seemed to initially occur because of a simple software issue that was patched. Basically what would happen is that the transmission would randomly shift all the way down to first gear while at cruising speed, without any input from the driver. This would cause the engine to redline and shut down in order to prevent it from damaging itself.
As mentioned early, this was addressed with a software patch, however, some owners still complained that the issues persisted in one form or another.
A few other Expedition owners also had problems putting their vehicles in reverse. Many claimed that their Expeditions would make unpleasant sounding noises and lag when trying to put it into reverse. This could also be a computer issue but more likely it's a sign of one of the gears being damaged.
While not everyone will experience these issues, it is still something to be aware of if you are looking to buy an Expedition from the 2018 model year or newer, as replacing a transmission can be incredibly costly. It's wise to have the transmission inspected before making any final buying decisions.
Interior Accessory Problems
Other common problems associated with the Expedition, especially the second generation models years between 2003 and 2006, have to do with interior accessories not working properly.
The air conditioning units were notorious for breaking down and not working, which could lead to a costly repair bill. Not to mention, there are many places where it is simply unbearable to be in a car for any extended period of time without working AC.
Another common issue with the interiors of the second generation Expeditions is that the materials used to make the dashboard were cheap and not well put together.
Many owners reported seeing excessive amounts of wear on the surface materials of the console and dashboard as well as hearing an excessive amount of rattling coming from these parts of the car.
While in most cases this is simply a cosmetic issue that's nothing more than an annoyance, it still is worth noting what you may be getting yourself into if you are considering purchasing one of the models.
The last interior issue has to do with the seatbelts. While not the most common issue reported, some owners reported having issues with seatbelts that got stuck in the locked position and essentially became unusable without replacing them altogether.
Bad Paint
One problem that has persisted through most of the Expedition's existence up until recently is with the exterior paint. While again most prevalent in the second generation model years, many first and third generation models had issues with their paint jobs as well.
Many owners have reported that the paint easily chips and peels off with many others reporting bubbles forming under the paint. While this is an aesthetic issue more than anything else, it's also important to note that the areas of the vehicle where the paint comes off are much more likely to rust and decay, ultimately further limiting the lifetime of the vehicle.
As stated before, many Ford Expeditions are incredibly reliable cars and among the most likely vehicles to reach the 300,000 mile mark. However, there are some models that are much worse than others.
Still, it is important to note, especially with the older model years, reliability will largely come down to how well the previous owners took care of them. Even some of the worst models can last upwards of 200,000 miles if cared for properly.
That being said, the second generation of Expeditions only three years for a reason, and it's because they had by far the most problems. Specifically, the 2006 and 2003 models should be avoided at all costs.
2006 Ford Expedition
By far the worst model year of the Ford Expedition is the 2006 model. This model has received the most complaints according to carcomplaints.com and it should be avoided at all costs. Owners of this model year have reported problems with pretty much every imaginable part of the vehicle.
The most common issue has to do with those V8 Triton engines that I talked about before. They are notoriously unreliable and are incredibly prone to breaking down. Again the 5.4L Triton engine featured in this model year was just about as bad as it comes when it comes to Expedition engines, so it is almost guaranteed that, if you purchase one of the models featuring the 5.4L engine, you will have problems with it.
The 2006 model also had quite a few problems with its transmission. Owners reported erratic shifting, fluid leaks, and full-on transmission failures at an alarming rate. This combined with the engine problems mentioned above could lead to repairs that easily exceed the value of the vehicle itself.
The 2006 model is also prone to experiencing all of the interior accessory issues mentioned above with the addition of many owners reporting faulty fuel gauges, and check engine and other warning lights turning on and off constantly.
Other problems reported had to do with electronic issues like the entirety of the battery terminal corroding, and issues with the exhaust system like catalytic converter failures and the smell of exhaust coming into the cabin.
Others reported fuel pump failures, loss of acceleration, and steering problems including the vehicle intensely pulling to one side. These are just the most common issues reported by owners and there are many more less common problems that people have experienced as well. Overall, you should avoid buying the 2006 Ford Expedition in favor of any other available model year.
2003 Ford Expedition
The 2003 Ford Expedition should also be avoided no matter what. While experiencing slightly fewer issues than the 2006 model, that really isn't a high mark to live up to. According to carcomplaints.com, the 2003 model has still received over 275 complaints from owners.
Again, by far the biggest issue here is the aforementioned V8 Triton engine. While most of the 5.4L Triton engines were very bad, the 2003 model was equipped with the absolute least reliable of the bunch. The 5.4L 16 valve version equipped in the 2003 model is even worse than the engine in the 2006 model, so again, it is safe to say that if you purchase an Expedition with one of these engines, it will break down.
One common problem that seems to be specific to the 2003 model year has to do with the door ajar and dome lights. For some reason, many owners reported that these lights just wouldn't turn off after a while, which can lead to excessive battery drainage and replacement. This is still in addition to all of the other interior issues mentioned above, all of which this model is also prone to.
The 2003 model also had some common electrical issues associated with it including owners reporting that their alternators died, and their fuse circiut boards shorted out. Owners also reported experiencing a myriad of other small electrical annoyances that seemed to be impossible to fix.
Other commonly reported problems include power windows that stop working, sunroof and windshield leaking, excessive brake and rotor wear, problems with the rear differential, faulty transmissions, and chipping paint.
All of these issues can lead to incredibly costly repairs that can easily exceed the value of the vehicle itself or possibly put you into dangerous driving situations that can increase your likelihood of being involved in a serious accident.
It is safe to say that, if you have any other option, you should avoid the 2003 Ford Expedition. With the exception of the impressively bad 2006 model, this car is just about as unreliable as they come and it should be avoided at all costs.
Key Takeaways
The 2006 and 2003 model years of the Ford Expedition should be avoided at all costs.
In general, the whole second generation of Expeditions is worth avoiding.
The most common problems associated with Ford Expeditions have to do with the engine, transmission, interior accessories, and paint.
Expeditions equipped with Ford's 5.4L V8 Triton engine are particularly prone to breaking down.
Some of the best Ford Expedition model years can last to at least 300,000 miles.