Does The Ford Explorer Have Front-Wheel Drive? The Truth Revealed
This post may contain affiliate links. As an Amazon affiliate, I earn from qualifying purchases.
The Ford Explorer is an incredible crossover SUV that can handle everyday driving on city streets as well as some of the most challenging off-road conditions. It also comes in many different packages and configurations that can leave a potential buyer feeling lost. So, does the Ford Explorer have front-wheel drive?
The latest Ford Explorers come standard with a rear-wheel drive platform, while the outgoing models had front-wheel drive. The new models also offer a high-tech four-wheel drive configuration dubbed Intelligent 4WD, which is similar to the all-wheel drive option in other vehicles.
Let's take a closer look at the different Explorer options available so that you can figure out which model is best for your needs.
Is the Ford Explorer Front- or Rear-Wheel Drive?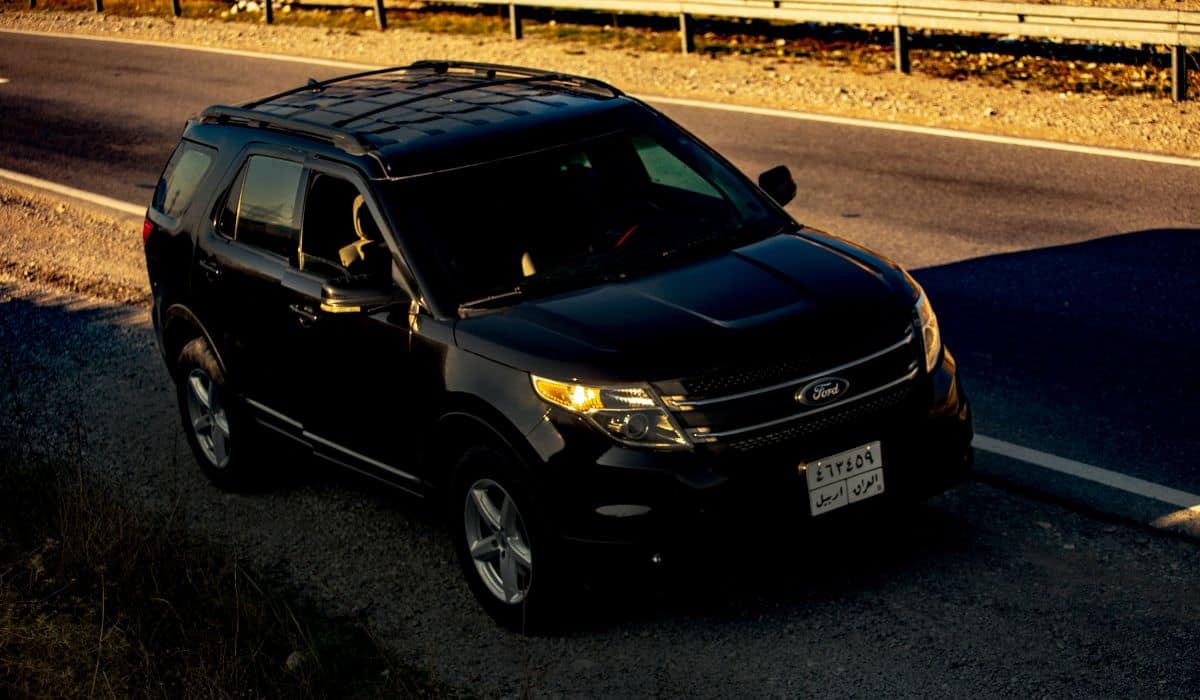 While the outgoing Ford Explorer base models had a front-wheel drive (FWD) platform, the latest models have rear-wheel drive (RWD) architecture with an optional Intelligent 4WD feature.
Models with the RWD drivetrain have their engines lined up in the same direction as the vehicles. This is a stark difference from the previous models whose engines sat transversely — on the lines between the front wheels. In engineering lingo, the RWD Explorers have their engines sitting "longitudinally."
So, why the change in transmission layout?
Well, pickup trucks, performance vehicles, and some SUVs have longitudinal engines because this configuration lends itself to more power, better handling, and improved towing.
While power and handling haven't been a major focus of Ford Explorer owners, the auto manufacturer is betting that will change soon. That's because SUVs are increasingly common, and car makers look for every opportunity to set their brands apart.
What Year Did Ford Explorer Introduce Four-Wheel Drive?
Ford Explorer began to offer Intelligent four-wheel-drive in 2022. Every model of the 2022 Sport and Platinum trims of the Ford Explorer come standard with Intelligent 4WD. The Intelligent 4WD system is also available on the XLT and Limited trims.
Is the New Ford Explorer Rear-Wheel Drive?
The new Ford Explorer comes standard with a rear-wheel-drive platform, but the Intelligent 4WD is still optional. It also comes standard with the Terrain Management System and Trailer Sway Control.
The standard engine is the 2.3L EcoBoost I-4 with Auto Start-Stop, and you can also choose between the 3.0L EcoBoost V6 and the 3.3L hybrid. The 10-speed automatic transmission is standard across the board.
While Ford enjoyed big sales success with the FWD Explorers over the past decade, the switch back to RWD was both celebratory and puzzling. The celebratory part is that many car owners prefer RWD vehicles for their handling, towing abilities, and styling proportions.
But it's also puzzling because the initial front-wheel drive crossover SUVs offered a lower load floor and a lot more passenger space in the second and third rows.
Are Ford Explorers All-Wheel Drive?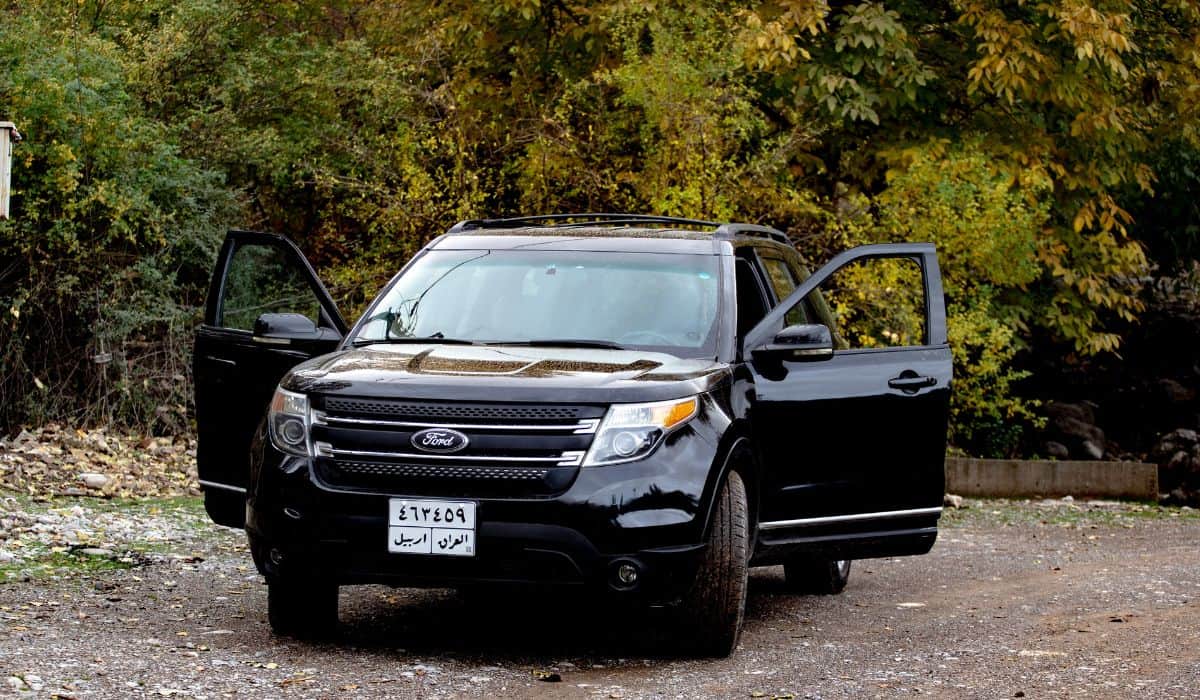 Ford Explorers use the RWD and 4WD platforms rather than all-wheel drive (AWD). The 2022 Ford Explorers come standard with the Intelligent 4WD drivetrain. The feature plays a key role in optimizing the powertrain and braking system to get the required amount of attraction for various road conditions.
The 4WD feature makes these SUVs particularly great for winter driving and off-road ventures. But that's not all. Intelligent 4WD is coupled with a Terrain Management System to give you more control on the fly. You can select any of these seven drive modes:
Deep Sand/Snow

Trail

Slippery

Normal

Sport

Tow/Haul

Eco
So, if your Ford Explorer goes from driving on a dirt road to driving on a wet highway, Intelligent 4WD will immediately adjust the power going to each wheel.
But with all the perks of this advanced 4WD system, a lot of people mistake it for something else and think the latest Ford Explorers are AWD. The confusion is partly understandable because "all" seems to imply "four," as there are only four wheels in a car anyway.
All-wheel drive works similarly to 4WD, but the two are not strictly the same. AWD uses a variable connection your car can adjust instantaneously at any speed to shift power where needed. It's powered primarily by the front wheels, but the rear wheels can kick in with up to 50% power to support the rear wheels. 
That said, Intelligent 4WD differs from the regular 4WD. Think of Intelligent 4WD as Ford's most advanced 4WD system. It's engineered to provide you with all the traction and control you'd enjoy with regular 4WD vehicles, plus more.
It has sensors and systems that monitor your speed, driving conditions, and terrain more continuously and adjusts accordingly for maximum efficiency.